EDDM Real Estate Postcards
Do you want to send mailers to every address in a specific area without having to bust out your sleuthing and spreadsheet skills to execute a custom direct mail campaign with the address for each recipient? Well, hold onto your Sherlock Holmes deerstalker hats, because we're about to get into how real estate agents can use EDDM campaigns to improve targeting and efficiency in their mail marketing.
EDDM stands for "Every Door Direct Mail" and it's a service offered by the Postal Service. These campaigns let you deliver real estate postcards and flyers to entire neighborhoods. It's an effective approach for getting real estate listings and it's a great add-on to any circle prospecting you're doing.
In this blog post, we'll explain how it compares to regular old direct mail, cover EDDM best practices so you can decide if it's the right fit for your real estate marketing.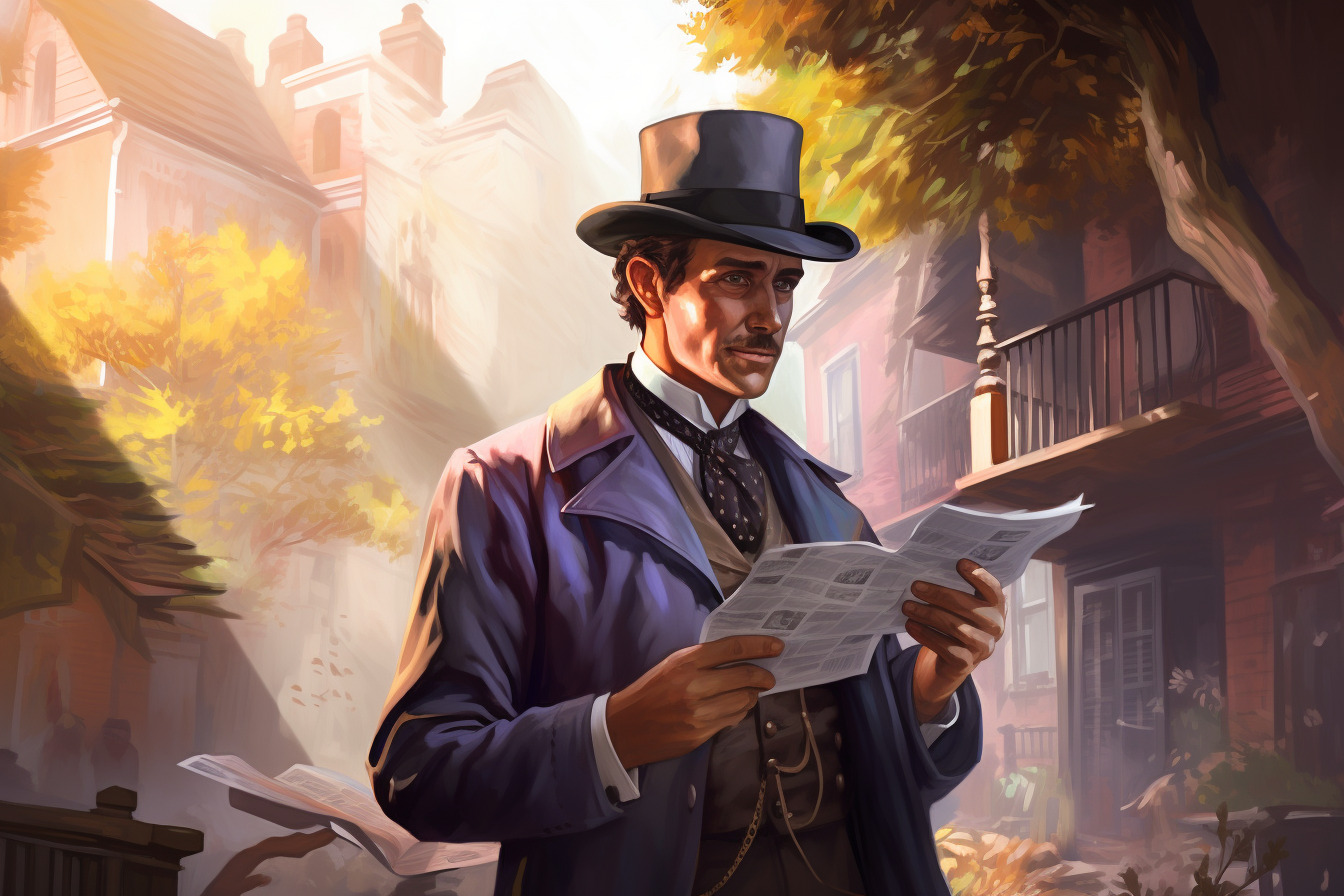 So sit back in 221B Baker Street, grab a cup of your favorite english breakfast tea, and get ready to dive headfirst into the world of EDDM. Here's what we'll cover:
EDDM vs Direct Mail
Every Door Direct Mail (EDDM) has become a valuable tool for real estate agents looking to reach all residents within in a specific geographic area. Still some agents still prefer direct mail campaigns. If you ask these agents (and we did!), they'll say that direct mail allows for personalized targeting based on specific demographics, interests, or previous interactions with potential buyers. Additionally, direct mail campaigns can be tracked and measured for better analysis of their effectiveness…but there's a lot more to consider.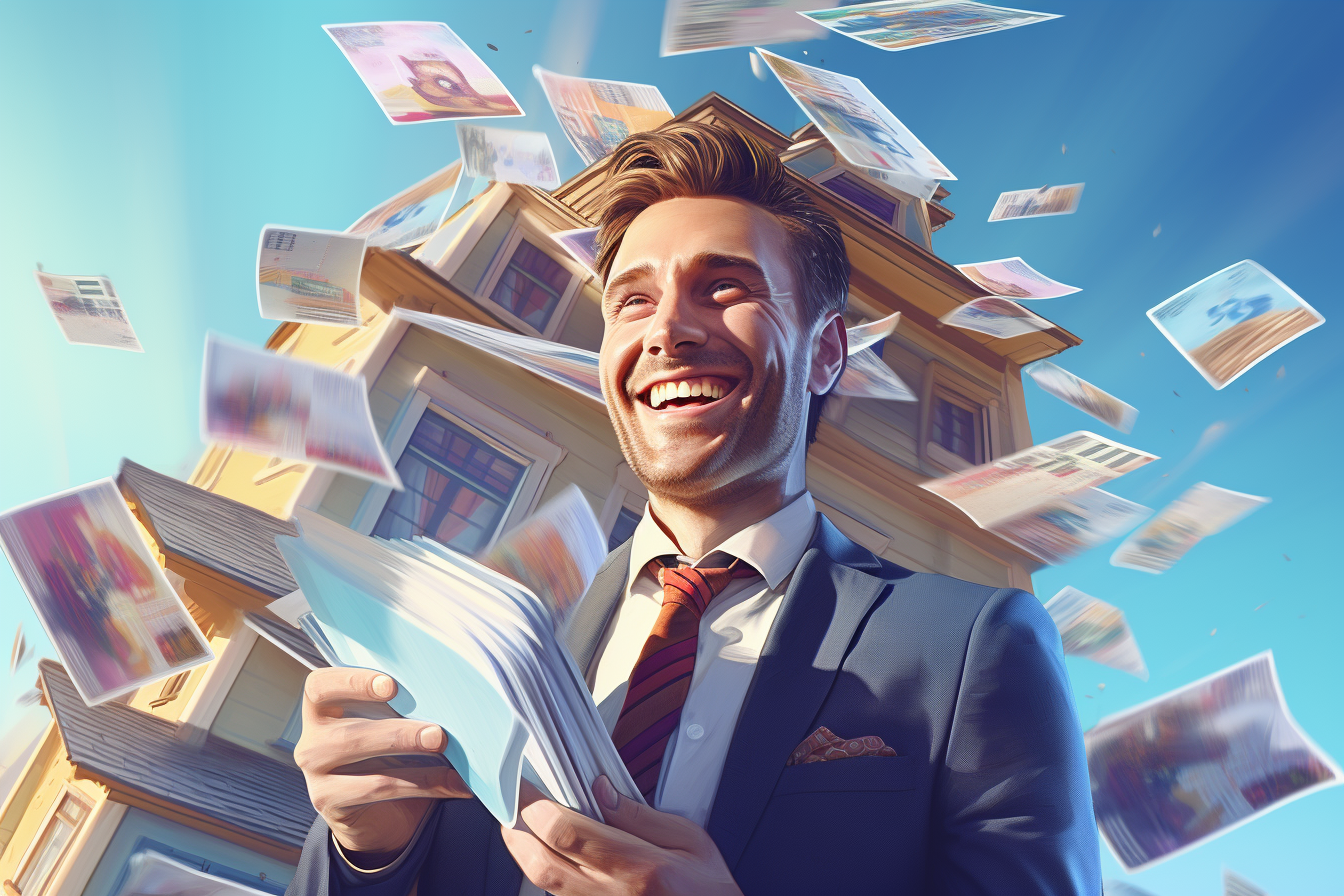 Here's some other EDDM vs Direct Mail comparisons.
Targeting:

EDDM: Targets all residences in a specific postal route or zip code, regardless of demographics or buying habits.
Direct Mail: Allows for specific targeting based on a variety of factors such as demographics, buying habits, interests, or specific addresses.

Mailing List:

EDDM: Doesn't require a mailing list as it delivers to every address within the selected routes.
Direct Mail: Requires a specific mailing list with individual names and addresses.

Customization:

EDDM: All recipients in the selected route receive the same piece of mail.
Direct Mail: Allows for greater customization and personalization, such as including recipient's name or other personal details.

Cost:

EDDM: Usually less expensive due to lower postage rates and the absence of mailing list costs.
Direct Mail: Can be more expensive due to higher postage rates and the potential costs associated with purchasing or renting a specific mailing list.

Delivery:

EDDM: Mails are delivered to every door on a postal carrier's route.
Direct Mail: Mails are delivered to specific addresses only.

Ideal Usage:

EDDM: Ideal for businesses targeting a specific geographic area or neighborhood, such as local restaurants, stores, or real estate agents.
Direct Mail: Better suited for businesses that have a specific target audience based on demographics or customer behavior, regardless of their location.

Postal Regulations:

EDDM: Has specific size regulations for mail pieces, generally requiring larger, flat pieces.
Direct Mail: Allows for more flexibility in the size and shape of mail pieces.

Tracking and Analytics:

EDDM: Tracking and analytics are more challenging as the mail goes out to a broad area with no specific addresses.
Direct Mail: Easier to track responses and measure campaign success due to specific addressing.
So, if you think EDDM is the right choice for your real estate marketing needs, read on.
What else you should know when using EDDM for real estate marketing
Obviously a successful EDDM campaign isn't just about picking a zip code and blasting mailers out. We heard from hundreds of agents in researching this post and here are the themes that were most common for successful EDDM Real Estate Postcard campaigns.
Personalize even when personalization options are limited
Personalization matters in marketing…and despite the blanket approach of EDDM campaigns, taking the time to make each postcard feels personal can make a world of difference. You may not be able to use the recipients name or include a truly personalized note, you can use language that feels personal. Try verbiage with possessive pronouns when referring to their home and neighborhood. "Your neighbor just sold"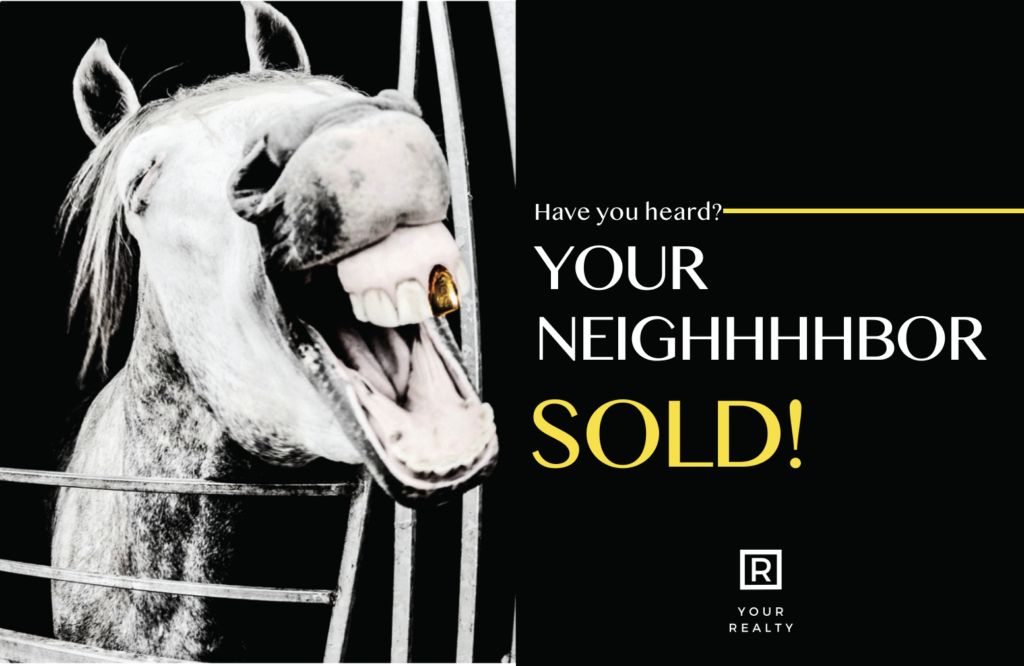 EDDM Postcards aren't a standalone strategy
Sending out a postcard and hoping for the best isn't a strategy. Engagement with prospects before and after the postcards are delivered is essential. Some additional pieces of this broader strategy could include:
It's the accumulation of these marketing tactics that help solidify your position as the local expert that's top of mind for potential sellers.
Measure Return on Investment (ROI)
If you're not seeing ROI, GTFO. This isn't specific to EDDM; it applies to all real estate marketing.
Now one agent shared very reasonable pricing on their EDDM campaign: just $0.25/piece for 6×9 mailings (minimum quantity of 500 pieces)…but costs can vary. So if you're not seeing results don't throw good money after bad.
And if mailers are a must-have part of your strategy, compare direct mail alternatives BUT when doing this also include the time spent pulling your mailing list. When doing direct mail campaigns this added preparation time could make the case for going the EDDM route for your postcard campaigns.
Know the legal requirements
Now, here's a little bit of state-specific advice that was brought up by a few agents we worked with when researching EDDM best practices. It's crucial to make sure you're up to speed with the legal requirements when using EDDM campaigns. Some states may have specific regulations regarding the disclosure of license numbers on marketing materials sent via mail. Familiarize yourself with these requirements so you don't risk damage to your reputation in your target neighborhoods.
So, as you embark on your EDDM journey, keep these tips in mind. Don't stop at sending a postcard—follow up, engage, don't blow your budget…and definitely don't get put in postcard prison!
EDDM Alternatives for Real Estate Agents
If you're not enthused with EDDM in general or you're looking for an alternative that's cheaper OR more customized, we've got some ideas that the agents we heard from in doing research on this topic shared:
ClubFlyers: One popular choice among commenters is ClubFlyers. 🦋📬 With their eye-catching designs and high-quality printing, ClubFlyers has garnered praise for their ability to make postcards that truly stand out. Commenters have shared success stories about their EDDM campaigns, attributing a significant boost in lead generation to ClubFlyers' services. If you're looking for a vendor that can bring your postcards to life with vibrant colors and beautiful designs, ClubFlyers might be the perfect match for you.
Handwrytten: Another noteworthy suggestion is Handwrytten. 🖋️✉️ This innovative service takes a unique approach by providing handwritten envelopes and notes for your EDDM postcards. Commenters rave about the personal touch that Handwrytten brings to their campaigns, as it can help establish a genuine connection with potential buyers. If you're seeking a way to make your real estate postcards feel more personal and heartfelt, Handwrytten might be the secret ingredient to capturing attention and leaving a lasting impression.
Corefact: Lastly, Corefact receives a resounding endorsement from not one, but two contributors in the comments section. 🙌🏠 Offering a comprehensive range of services, Corefact has proven to be a reliable and trusted partner for real estate agents. With years of experience under their belt, they have successfully helped agents create impactful campaigns that generate leads and drive sales.
9centprinting.com: If you're looking for a reliable printing option that offers more space for your message without sacrificing affordability, 9centprinting.com comes highly recommended. 🖨️🔍 This provider allows you to print 8×10 newsletters or postcards, giving you ample room to write compelling descriptions, showcase multiple listings, or include an informative neighborhood guide.
Minuteman Press: For a real estate agent considering a Direct Mail postcard campaign, Minuteman Press could be an appealing option due to their full-service offering. They have the expertise to help real estate agents create effective, targeted marketing materials that can enhance their brand's visibility and reach. Their services not only include design and printing but also involve promotional products, giving real estate agents an array of marketing tools to choose from.
And there's a lot of others that we don't have time to cover…so there are a LOT of options that meet the unique needs and preferences of every real estate agent. So whether it's USPS's EDDM service or a similar direct mail service, we think there's a lot to consider when taking your real estate postcards to the next level!
---
It's important to remember that every marketing strategy has its strengths and weaknesses. EDDM may be an excellent choice for raising overall awareness in a specific area, while direct mail campaigns can offer a more personalized and targeted approach. By understanding the differences and weighing your options, you can make an informed decision that aligns with your goals and budget.
After researching this post we found it encouraging to see that many real estate professionals still find mail campaigns to be a popular and effective method. Some agents we heard from even shared elaborate plans focused on reaching potential buyers through the mailbox. With the rise of digital marketing, it's refreshing to know that the tactile appeal of a thoughtfully designed postcard still holds significant weight in the world of real estate.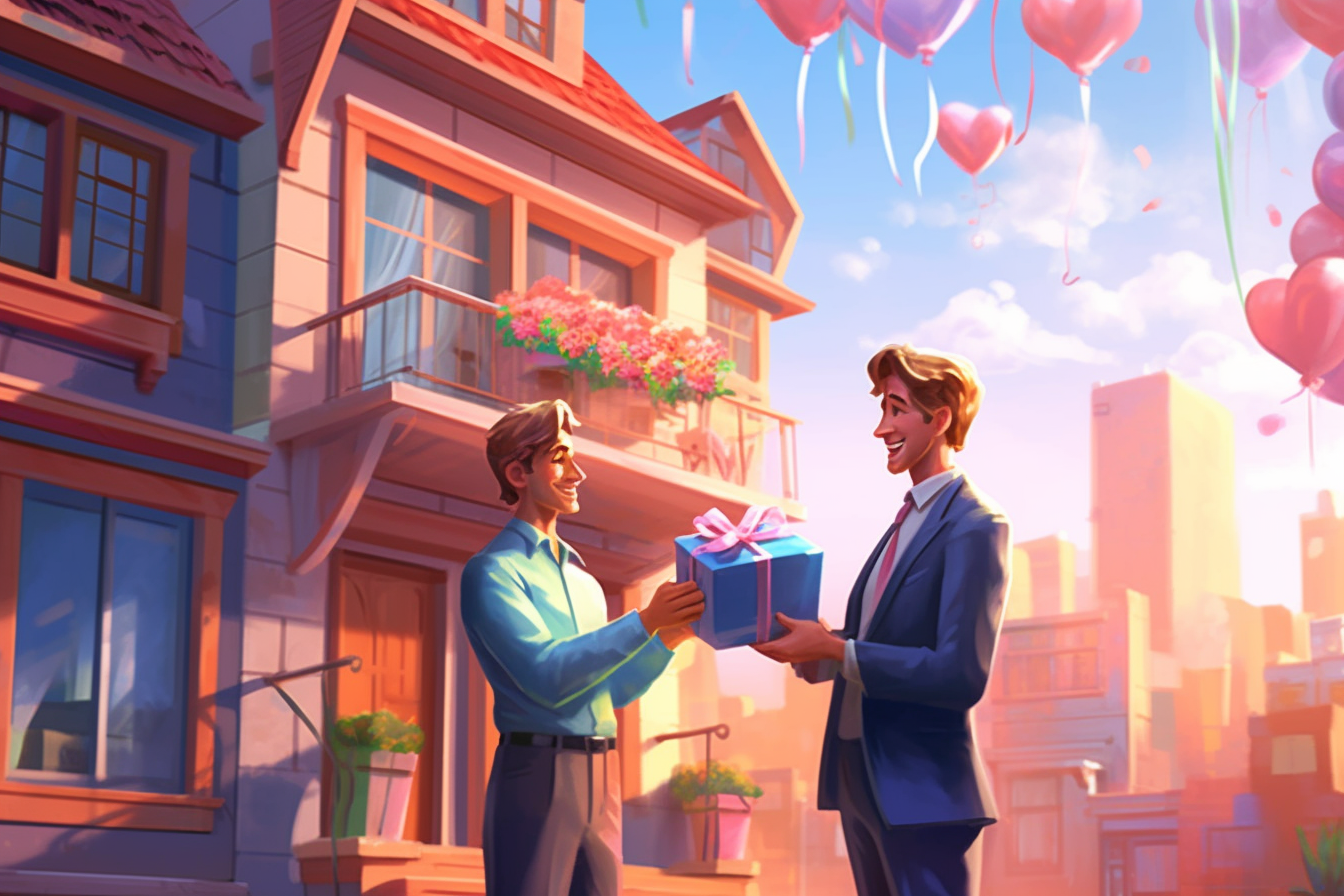 Fact: the majority of deals for established agents, come from referrals and past clients. Myth: an agent doesn't need to do anything for past clients to work with them again…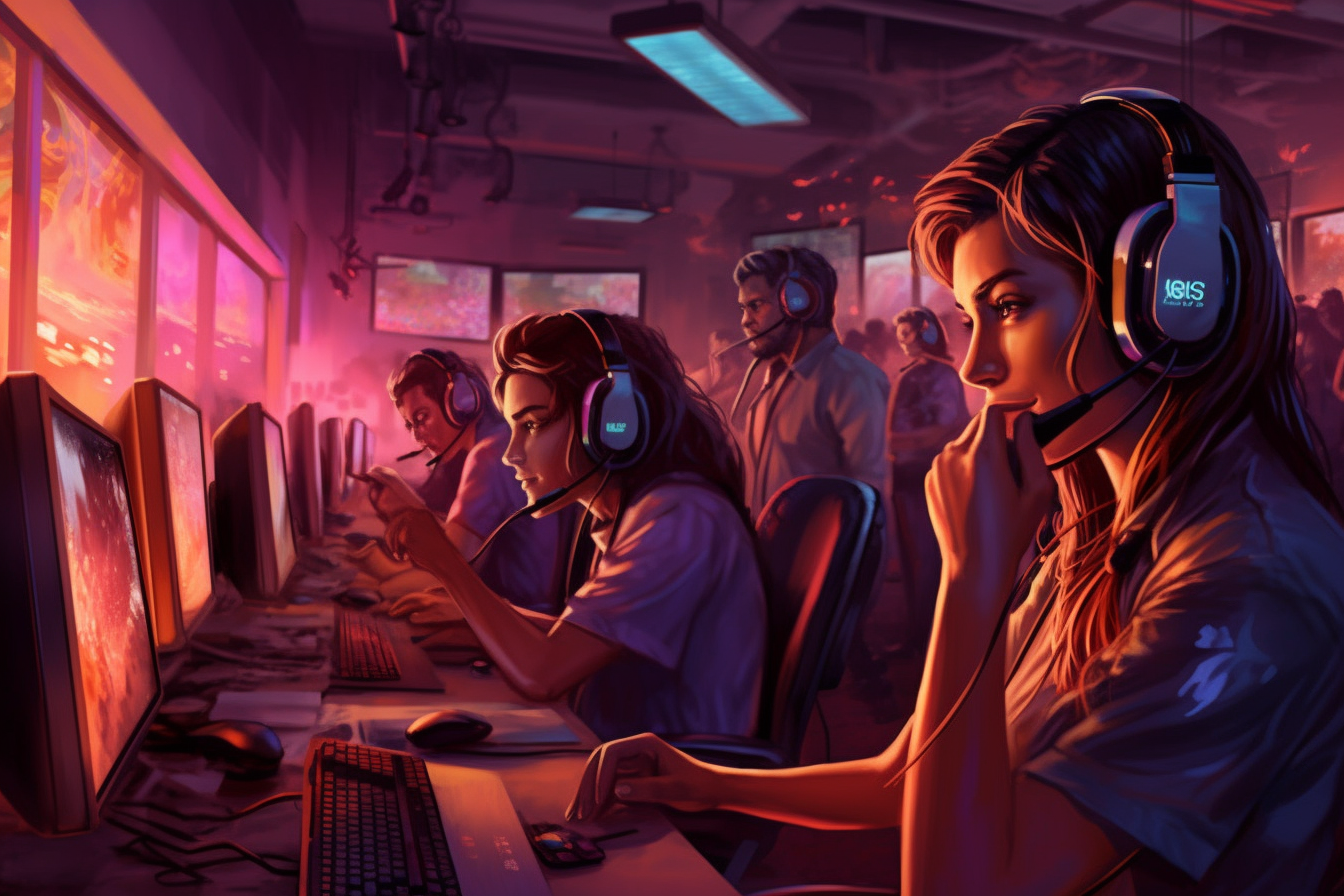 Guest Post Table of Contents How Can a Virtual Assistant For Real Estate Help Your Marketing? What Do Real Estate Virtual Assistant Services Offer? What Tasks Could You Delegate to…