Wanna be a Real Estate Agent that Works for a Builder?
Today, we're diving into the world of being a real estate agent working for builders, which is a major change compared to being an independent agent…and if you ask a few hundred agents (as we did) you'll hear a bit of controversy around choosing this path. So this post may get a little SPICY :D.
If you're reading this you're probably already intrigued by the prospect of the steady stream of business that builder's agents enjoy. However, some agents may find their flexibility stifled in this structured environment. Of course, the day to day of being a real estate agent working for a builder largely depends on the builder you're working for. We'll explore these intricacies of being a builder's agent and touch on the perks, the drawbacks, and everything in between. So, grab your hard hats because there may be some falling rocks as we explore the pros and cons of being a builder's agent! Here's what we'll cover:
…and as you read on remember a lot of shifting your career to becoming a builder's agent is about balancing structure and security. So, let the deep dive begin!
Overview of being a builder's agent
The role of a builder's real estate agent is its own path within the real estate profession. Many independent real estate agents consider it a completely different profession altogether. It's a valid point given that, in some cases, new construction sales agents don't even need a real estate license. And often times the job title doesn't mention "agent". For example "New Home Consultant" is a common title.
What does a builders agent do?
Why not just show you? Ty Wilde is a new home sales agent that's documented much of his journey. Here's his "day in the life" video.
And to give you another perspective let's look at Lennar's job description for a "New Home Consultant" (aka Builder's Agent).
New Home Consultant (Tampa, FL)
Summary of Position Requirements
Responsible for the daily operation of a Welcome Home Center. Working with customers, processing sale agreements and closing new home sales with the final goal of creating a satisfied customer.
Primary Duties and Responsibilities
Engage visitors, establishing a relationship and determine their home buying needs by utilizing the Company's selling philosophy
Through self-generated, internet generated, referred and walk-in sell, process and close homes in accordance with company business plans.
Travel throughout the local community, self-generating leads from Realtor/Co-Broker businesses, referrals and self-prospecting
Develop an in-depth knowledge of the competitive marketplace, including product, site, local community, sales, advertising and demographics
Customer-generation process consisting of each week generating 10 new customers; 5 initial appointments; 2 follow-up appointments; and creating 1 net sale, with the final goal of creating a satisfied customer
Accompany visitors through the Welcome Home Centers, models, and inventory homes answering questions and providing information about the community and discussing features of the home.
Provide timely and consistent follow-through with customers from initial contact; the purchase and financing process, through all closing and post closing activities. Maintain accurate records of all communications during this process.
Participate in weekly sales meetings reviewing neighborhood status and sales strategies.
Participate in company telephone lead generation.
Monitor and record daily customer traffic utilizing company designated tracking tools.
Responsible for maintaining the condition of the Welcome Home Center, models and inventory homes communicating with field and office staff of maintenance issues and ensuring issues are resolved
Cross-train on other communities within the division as needed
Meet or exceed sales and closing goals in accordance with the company business plan
Wow, that's a real job. And there are quotas for customer generation too? This is no joke…but there's a reason that builders can expect so much from their agents aka consultants aka salespeople.
Advantages of being a real estate agent working for a builder
Regardless of how demanding the job description looks, focusing on new home sales has some obvious benefits – the primary one is that there's a solid stream of new prospects and they don't require any upfront work. Essentially from a marketing standpoint, for these prospects, the top of the funnel (aka TOFU) is already taken care of.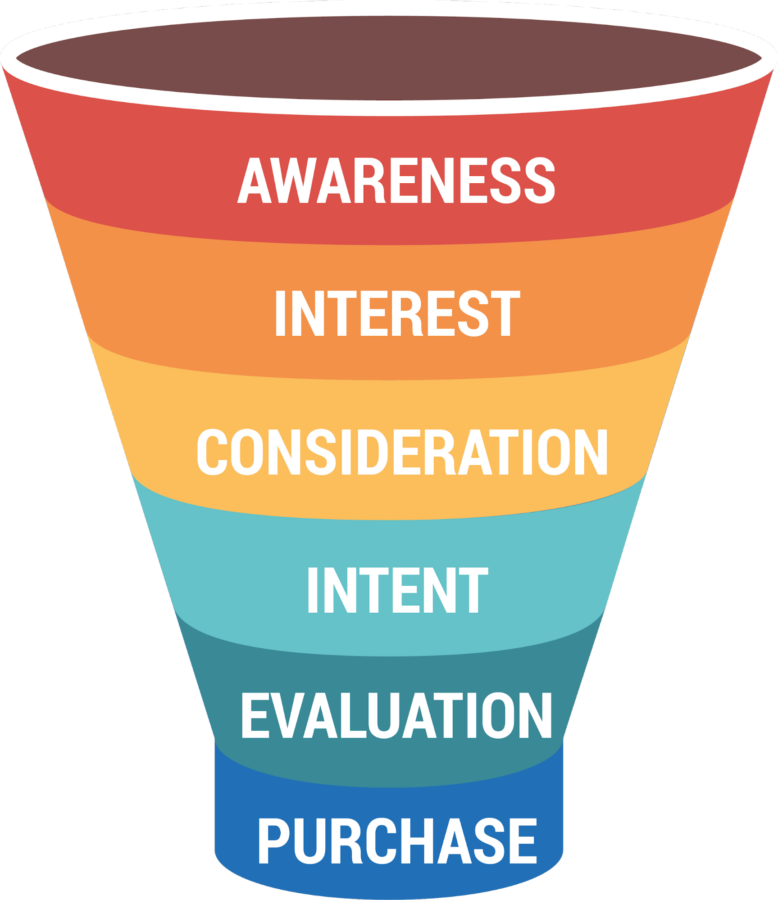 For these prospects, the much of the conversion process is taken care of – builder's agent's job basically starts at the "Interest" phase…which is a major advantage.
But not all prospects that builder's agents are working will be this far along. For example in Lennar's job description above, here's one of the duties and responsibilities:
– Travel throughout the local community, self-generating leads from Realtor/Co-Broker businesses, referrals and self-prospecting

So let's take a balanced look at how being a builder's agent compares to being an independent agent.
Comparing the pros and cons of being a builder's agent
Pros of being a builder's agent:
Steady stream of business: there's a marketing engine you get to tap into at no cost
Sales incentives: bonuses and prizes for hitting specific milestones

Depending on the state and builder you may not need a real estate license

Depending on the builder, you may get benefits like health insurance
Professional sales training
Workplace consistency (operate from a single location)
Set office hours and scheduled days off
Other forms of

"structure"…if that's the kind of thing you're into (see below)
Cons of being a builder's agent:
You're an employee and you have a boss and he/she may hold you accountable
Strict office hours, typically (ex: 11 am to 7 pm) including weekends with little flexibility
As part of the role, you may have mandatory duties assigned to you that aren't enjoyable or productive towards your income and/or career development
Commission is generally lower than that of traditional realtors
Other forms of

"structure"…if that's NOT the kind of thing you're into (see below)
The steady stream of business that comes with working for a builder can provide a sense of security and financial stability, but it's clearly not without its tradeoffs. Many agents find the lack of flexibility limiting, particularly if they prefer the freedom to explore different business strategies and/or sales & marketing tactics.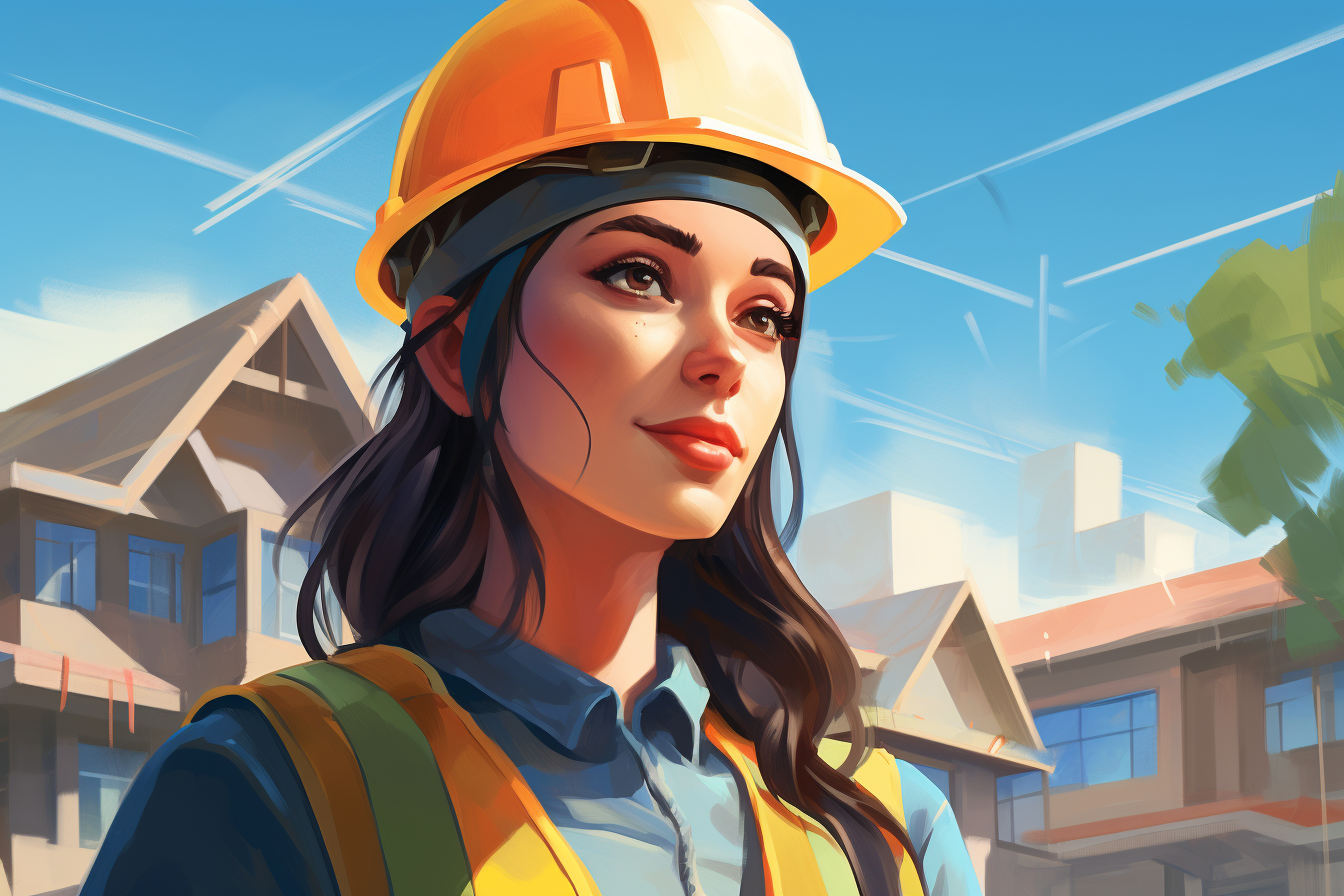 Can you thrive in the structured environment of a new home sales agent?
One of the biggest adjustments for an independent real estate agent that then becomes a builder's agent is the structured environment that comes with it. It's not necessarily a good thing or a bad thing. It just depends on your preference. Here's the structure that comes with working as a builder's agent:
Location: Builders agents work out of the same location. Either the model home or in some cases a separate sales office on/near the development
Schedule: There are office hours (ex: 11 am to 7 pm) and these may include weekends
Process: Formal sales and marketing processes are usually in place. Usually they're proven to be successful and regardless of their effectiveness, reinventing them isn't usually within the scope of a sales agent's role.

Training: You'll usually have resources to improve your skills and help you succeed in the long run

Management: You'll have a boss.
So before jumping into the sales agent role, carefully consider these factors and double check which of them apply to the builder you're considering.
How to become a builder's agent
So, how do you become a builder's agent? Well since it's a job, you can apply just like anyone else. But that's not going to give you any special advantage over the masses of other applicants.
Instead of taking your chances in the applicant pool, try getting connected to people already working at there. Here are some ideas:
Bring them business: The most effective way to get on their radar is to bring them clients and actually be the buyer's agent on the transaction (and have that transaction go smoothly). Read on if that's not an immediate possibility.
Network with their existing sales agents: spend time with them learning about their product and talking about ways you can help bring them prospects. Just showing interest may develop enough of a relationship to get you connected with the manager overseeing hiring
See if you can hold an Open House at their development: it's not always a possibility with all builders but it's a great way to develop a productive relationship with the builder.
If hosting an Open House at one of the builder properties, definitely use a digital sign-in so you can capture as many prospects as possible.
Also maintain consistent communication and follow-up…even if your first few attempts to get hired as a sales agent aren't successful. Builders are often juggling multiple projects and responsibilities, so it's essential to stay on their radar without being pushy. Regularly reach out to check in, provide updates on your own progress, and inquire about any upcoming projects they may need support with. Showing that you're proactive and dependable will build trust and ensure that builders see you as a reliable partner in their endeavors.
Here's a great interview with a veteran real estate agent that's working for a builder agent. She goes deep into how independent agents can understand the new home sales market more and also work more closely with builders.
---
In conclusion, embarking on a career as a real estate agent for a home builder presents a unique blend of challenges and rewards. While it has more structure than most agents are used to, it also offers stability, and professional growth. Furthermore, the structured environment can foster focus…so, if you're eager to embark on a real estate career path that combines the stability of a traditional job with the excitement of sales, becoming an agent for a home builder could be a fitting choice. Hopefully you learned more if this is the right direction for you to take your career.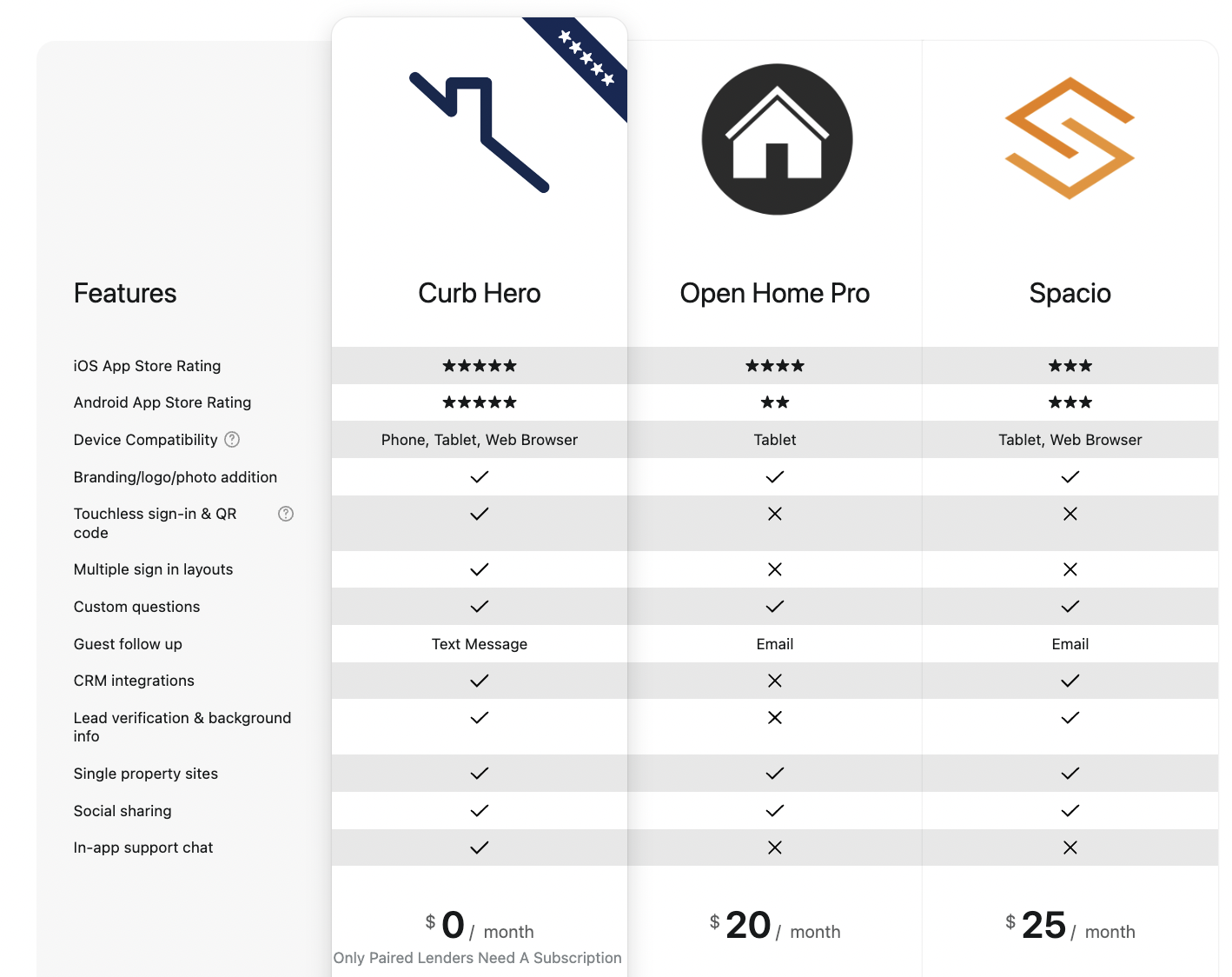 While Open Home Pro was the first to market with their Open Home Pro iPad app, they've since been left behind in terms of features, and ratings. Spacio's app has…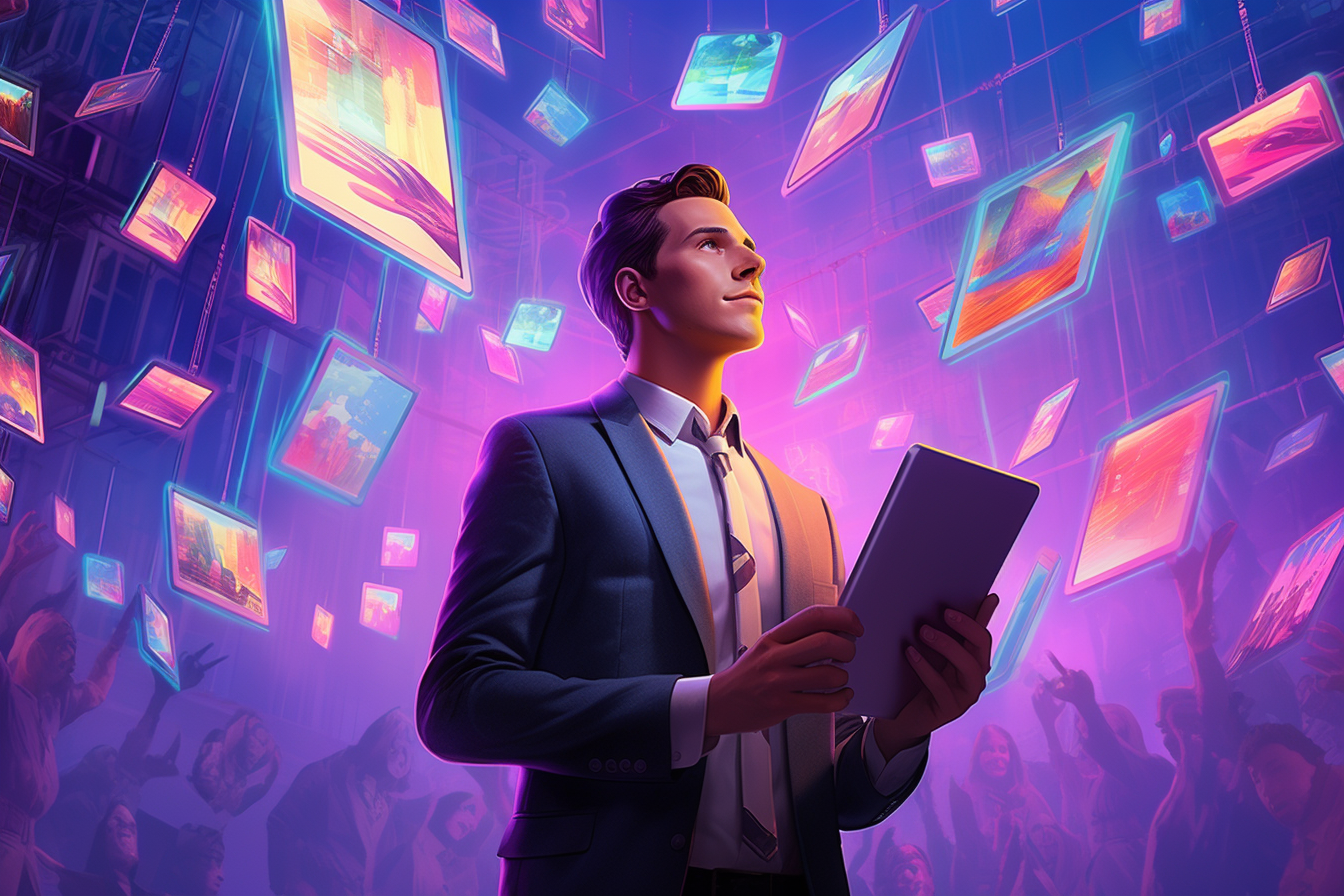 Choosing the best tablet for Realtors can be challenging, not only because of all the current options, but also because new models are coming out constantly and buyer's remorse and…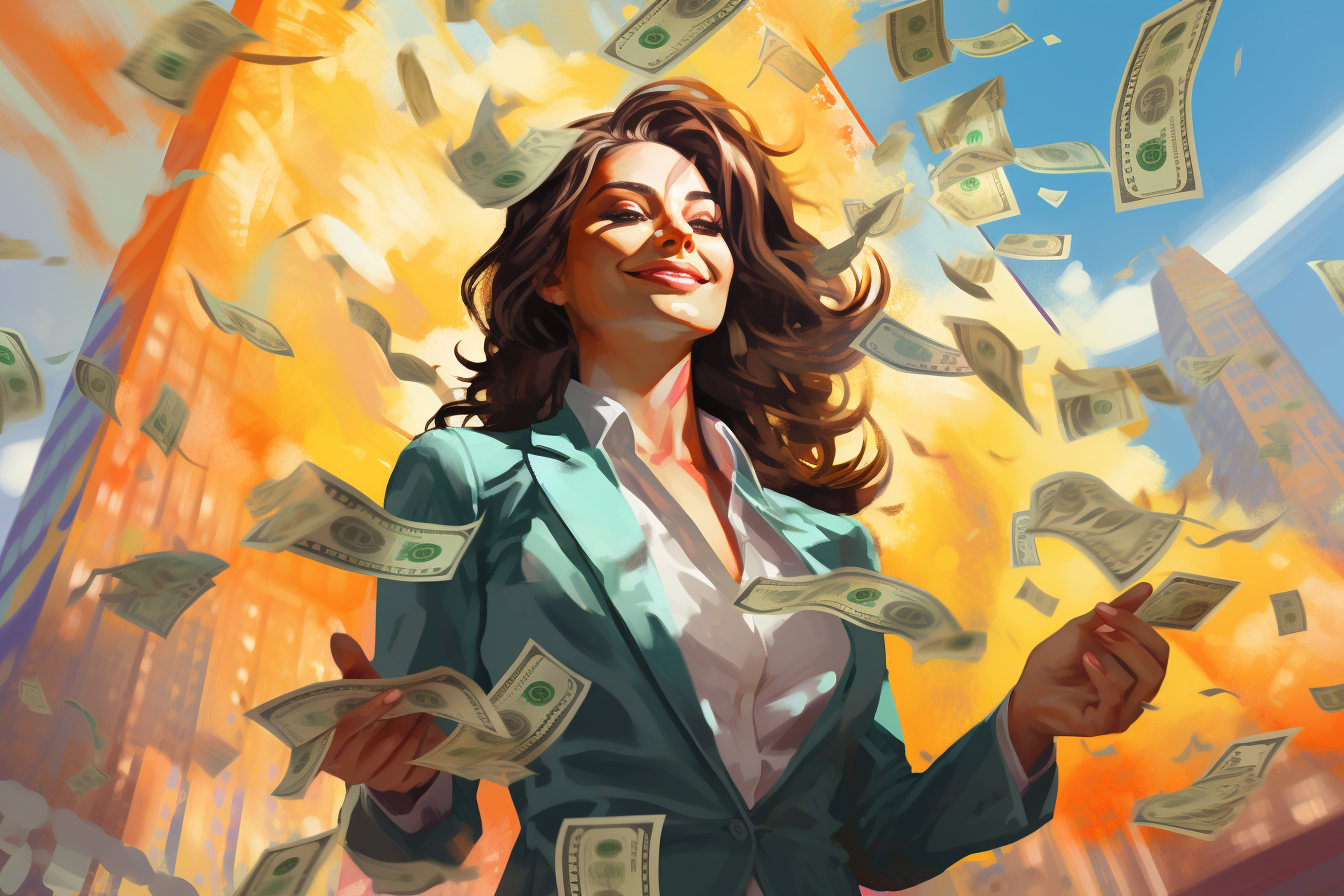 Want more leads and don't want to pay? Or at least pay upfront for the leads? It's a tantalizing promise: leads that you only pay for when you close the…