Best Books For Real Estate Agents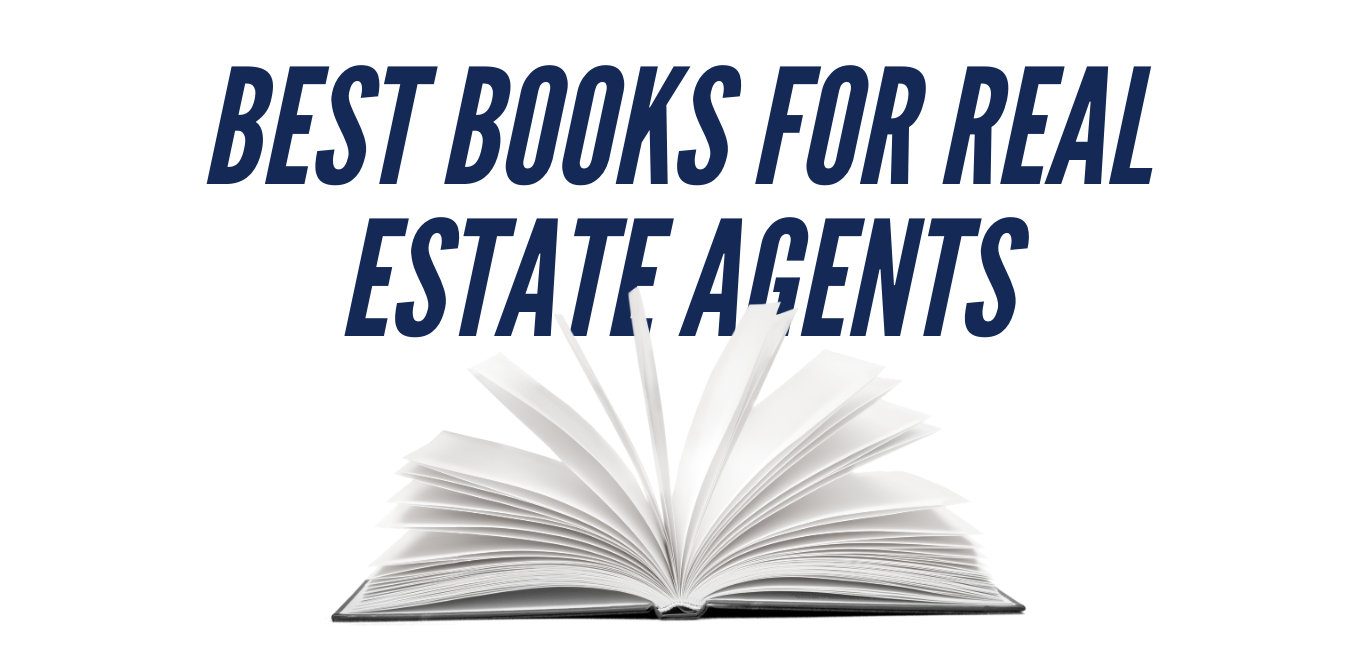 "After getting out of high school, fifty-eight percent of all high school graduates who don't go on to college never read a book again" – Jeff Olson (The Slight Edge)
Real estate books aren't just for new agents
Perhaps you've had your real estate license for decades, a wall full of sales awards, and you're respected by your peers. There's still more to learn. Why? Because the landscape is changing…at a pace that always seems like it's changing faster than ever. Matter of fact: every year a leader in the real estate industry will proclaim that "real estate is changing faster than ever".

And the landscape is always changing. After all, business is a competition. In many ways it's like competing in sports…but the difference is that, in sports, the actual competition is limited to in-game time. However, in business, it's around the clock…24/7/365. You can literally work every minute of every day to grow your market share, margins, and future potential.
Wait though! Put down the 24oz Red Bull and tell you're significant other not to walk out that door! We are not advising a never-ending series of all-nighters. We are just suggesting to regularly supplement your real estate knowledge with the latest and greatest insights from leaders in real estate, business, and self-development.
Yes…we mean reading. Podcasts are good. Youtube videos too (maybe not so much for TikTok). But topics around business success and real estate strategy have layers and complexity. It takes time to break through from a high concept to actual tactics that can be executed. See! Your elementary school librarian was right all along. Books ARE cool, Mrs. Anderson!
And if you're still sitting here thinking, I've learned everything in real estate, what else is there? Or maybe you're a new real estate agent, and you don't even know where to start, we've got a massive list of the best real estate books that'll keep you occupied for at least a few housing boom-bust cycles.
This reading list for realtors was carefully picked to cover the critical skills any real estate agent needs like communication, negotiation, customer service, sales, and interpersonal skills. But many of these books get into broader business topics like the meaning of success, building a team, reshaping your attitude, and operating within a strict set of morals. There are plenty that also cover a wide expanse of personal development topics. So let's let the healing begin. Enjoy our list of the best real estate books for beginners and experts alike.
1. Never Split the Difference: Negotiating As If Your Life Depended On It – by Chris Voss and Tahl Raz
2. Ninja Selling: Subtle Skills. Big Results. – by Larry Kendall
3. 7L: The Seven Levels of Communication: Go From Relationships to Referrals – by Michael J. Maher
Rick Masters learns that there is so much more in life than acquiring as many referrals as possible at whatever cost – to himself or others. This book simultaneously dives into the harsh reality of a struggling economy and dealing with a conflict of ego and humility. We consider this read to be one of the best books for new real estate agents to break away from the notion that more means better, or that you must get to the top within a certain time frame. There will always be something outside of your control – such as an economy when it's down – and you will need the right mindset to pull through.
4. The HyperLocal HyperFast Real Estate Agent: How to Dominate Your Real Estate Market in Under a Year- I Did It and So Can You! – by Daniel James Lesniak
Another one of the best books for new real estate agents that couples well with the previous book. Statistically, the odds are stacked against those in the real estate business. This is due to outside circumstances like the economy, or a lack of skills needed in the profession. So how can you ensure you pull through? The trick is all in the way you use the Segmentation, Targeting, and Positioning (STP) model, and you can learn how to do so in Lesniak's book.
5. Unfu*k Yourself: Get Out of Your Head and into Your Life (Unfu*k Yourself series) – by Gary John Bishop
If you feel like you're stuck in one place and not making any progress, there's a good chance that you're standing in your own way. This book breaks down what you need to do to get over yourself to be the best version of you that you can be – and it doesn't sugarcoat it. It doesn't matter how much experience you have in the real estate business, there comes a time when you need to shed your ego and negative attitude to do your work well.
6. The Millionaire Real Estate Agent – Gary Keller, Dave Jenks, and Jay Papasan
We all have big dreams, whatever they are. But it's not always easy sorting out a plan to make those dreams a reality. This book allows you to map out how you are going to grow your work and your money by utilizing key models and concepts. It is specifically tailored to those in the real estate business, making it one of the best books for real estate agents.
7. Atomic Habits: An Easy & Proven Way to Build Good Habits & Break Bad Ones – James Clear
Here's a good read that tells you straight away what works in real estate, what doesn't, and the research and proof behind it. Not only do you learn a handy system of thinking, you also come to unlearn some bad habits that could've been holding you back from your potential. This is one of our top books for real estate agents, both new and experienced, as it allows the beginners to learn from mistakes they don't have to make, and seasoned agents make a positive change that uplifts their career.
8. Way of the Wolf: Straight Line Selling: Master the Art of Persuasion, Influence, and Success – Jordan Belfort
Who better to learn about sales than from the Wolf of Wall Street himself? Jordan Belfort walks you through the steps he took to become the master of persuasion that made him and his clients very wealthy. All of his advice has proven effective in various situations, regardless of education, experience, or career path, which is why we've listed it in our best books for real estate agents.
9. The Slight Edge: Turning Simple Disciplines into Massive Success and Happiness – Jeff Olson and John David Mann
Have you ever looked at someone who seems so happy and successful in every part of their life, and thought, what do they have going on that I don't? It turns out you have all those tools within yourself to make that your reality; as well, all you have to do is change the way you view the world, including simple daily activities. Making small positive changes a habit creates a ripple effect that makes you incredibly successful in every way.
10. Raving Fans: A Revolutionary Approach to Customer Service – Kenneth Blanchard and Sheldon Bowles
Being a real estate agent means you have an upfront personal interaction with your clients, as you're working with them one on one to find the right fit for them, so you need to have top-notch customer service skills. Lead with a positive attitude with the helpful insights and tips from this book that dissects what makes excellent customer service and how it is applicable in any line of work or business.
11. Sell It Like Serhant: How to Sell More, Earn More, and Become the Ultimate Sales Machine – by Ryan Serhant
Another incredible read that discusses the critical lessons in humility and struggling under the crushing weight of a down economy as an added perspective with more examples and advice to learn from. The real estate business is not as straightforward as other lines of work. Serhant teaches useful strategies to stay afloat, overcome the struggles, and succeed every time, making this one of the best books on real estate.
12. The Miracle Morning: The Not-So-Obvious Secret Guaranteed to Transform Your Life (Before 8AM) – by Hal Elrod
This is another positive book that focuses on changing your mindset in a nearly effortless way every day, which gradually snowballs into achieving the successful lifestyle you want for yourself. It's all in the way you choose to manifest the life and career you want, and all it takes is you and a mere six minutes every day in the early morning.
13. The ONE Thing: The Surprisingly Simple Truth Behind Extraordinary Results – by Gary Keller and Jay Papasan
What if we told you that you could spend less time dealing with stress, distractions, and tedious work, and have more satisfaction in your career and time for yourself and the people you love, doing what you enjoy doing? This book makes it possible to focus on the right things – in fact, just ONE thing – to achieve this heavenly and well-deserved lifestyle.
14. Exactly What to Say: The Magic Words for Influence and Impact – by Phil M. Jones
In order to make your negotiation, sales, and customer service skills effective, you have to perfect your ability to articulate and communicate with your clients. What you say, how you say it, and when you say it can leave either negative or positive impressions of you to your clients and can interfere with your ability to negotiate, provide quality customer service, and build valuable relationships.
15. Remarkable!: Maximizing Results through Value Creation – by Dr. Randy Ross and David Salyers
You should love the work that you do and come in every day with an upbeat, ready-to-get-to-work attitude instead of feeling like it's a chore. It boosts morale for you and the people you work with and it also shows your clients that you are genuinely interested and passionate in your work, making you a more comforting and dependable source for them. One of the best books for real estate agents, as you learn how to cultivate this much-needed creativity and outlook on your job duties to make working with your group the best experience it can be.
16. The Power of Human Connection: How Relationship Marketing is Transforming the Way People Succeed – by Kody Bateman
Learn what it means to carry out relationship marketing by establishing and flourishing your relationships with your clients – and when you go to network – more so than the marketing itself. Though this is an excellent read for any agent who needs to refocus their strategies, we would consider this one of the best books for beginning real estate agents, as they need to learn early on to focus on the relationship and communication before the marketing and the selling.
17. Mindset, Methods & Metrics: Winning as a Modern Real Estate Agent – by Brandon Doyle, Nicholas Dreher, and Marshall Saunders
With the joint, diverse experience from three real estate agents, you will learn the importance of the mindset, methods, and metrics model to ensure your business is efficient, prosperous, and has the right heart. One of the best books for real estate agents, as you gain three perspectives with many years from experience, and they all have come to agree on the same key to their success and put it all together into a great read.
18. TAG Tangible Action Guide: For Real Estate Marketing – by Matthew Muscat
The Tangible Action Guide (TAG) is written as a quick, choose your own adventure book, instead of most of the books we've listed comprised of lengthy concepts, by allowing you to select ready-to-go tips and tricks that best suit your needs. We put this as one of our top books for real estate agents as we all have unique and different paths and struggles. Sometimes the solution is as simple as a turn to a chapter made for your situation, saving time for those of us in the business who might not have the time to read all these great books (although we recommend it!).
19. Shift: How Top Real Estate Agents Tackle Tough Times – by Gary Keller, Dave Jenks, and Jay Papasan
Many factors outside of our control can stop us from succeeding in our careers, including when the markets shift. But what if you were able to change with the times, too, and stay on top? Learn twelve vital strategies that keep you afloat with shifts in the market by understanding your current market at all times, accepting and riding with the stakes, and getting creative.
20. The Go-Giver, Expanded Edition: A Little Story About a Powerful Business Idea – by Bob Burg and John David Mann
Undoubtedly one of the best books for beginning real estate agents as it follows a young man who is pressed and stressed for success in his business endeavors until he learns the importance of switching his mindset of "go-getter" to "go-giver." An excellent lesson for those who are young, starting in the real estate business, and hungry to get as much of everything as they can instead of grasping what it takes to become successful.
21. High-Hanging Fruit: Build Something Great by Going Where No One Else Will – by Mark Rampolla
Another book that doesn't discuss real estate, but the story inside holds so much merit and truth for those with big dreams in their careers that it's a great encouragement nonetheless. Follow along to Mark Rampolla's journey of starting as an unhappy guy at his job to inventing a new industry and becoming a successful entrepreneur, all because of his values and ambition.
22. Go for No! Yes is the Destination, No is How You Get There – by Andrea Waltz and Richard Fenton
When an average salesman wakes up one morning in a strange alternate reality, as though in the future, where he's a big-time success, he learns many essential lessons about what it means to fail, and that the power of saying "no" is often greater than saying "yes." Certainly, it is a fun and intriguing concept that allows you to place yourself in the shoes of the future success you hope to be and realize what it takes to get there.
23. Thinking, Fast and Slow – by Daniel Kahneman
A crucial part of the real estate business is understanding your choices and making wise economic decisions, which is why this is one of the best books for real estate agents to get their hands on. Take it from the renowned psychologist, Daniel Kahneman, who discusses the various unknown benefits of thinking slowly and thoughtfully when making decisions instead of merely feeling your intuition and running with it.
24. Zero to Diamond: Become a Million Dollar Real Estate Agent – by Ricky Carruth
Surely most of you hope to become quite wealthy, successful, independent real estate agents making hundreds of thousands of dollars, maybe even a million! Ricky Carruth is a highly skilled real estate agent who has achieved such a level of prosperity. That's why he has written his firsthand experiences with balance, negotiation, work ethic, and much more to lend a greater insight into the mind of someone who is living the lifestyle you strive for as a real estate agent.
25. Start with Why: How Great Leaders Inspire Everyone to Take Action – by Simon Sinek
If you're going to lead yourself and others into success, you have to do what all great leaders have done by starting with one word: Why? Sinek maps out the Golden Circle and the importance of having a Why in the first place, establishing it, and ensuring it is present in everything you do to be respected by yourself and others and lead with a purpose instead of for a product.
Well you're not holding that Open House all weekend because you've got nowhere else to be, right? After all the pleasantries are exchanged and the cheese platter is picked over,…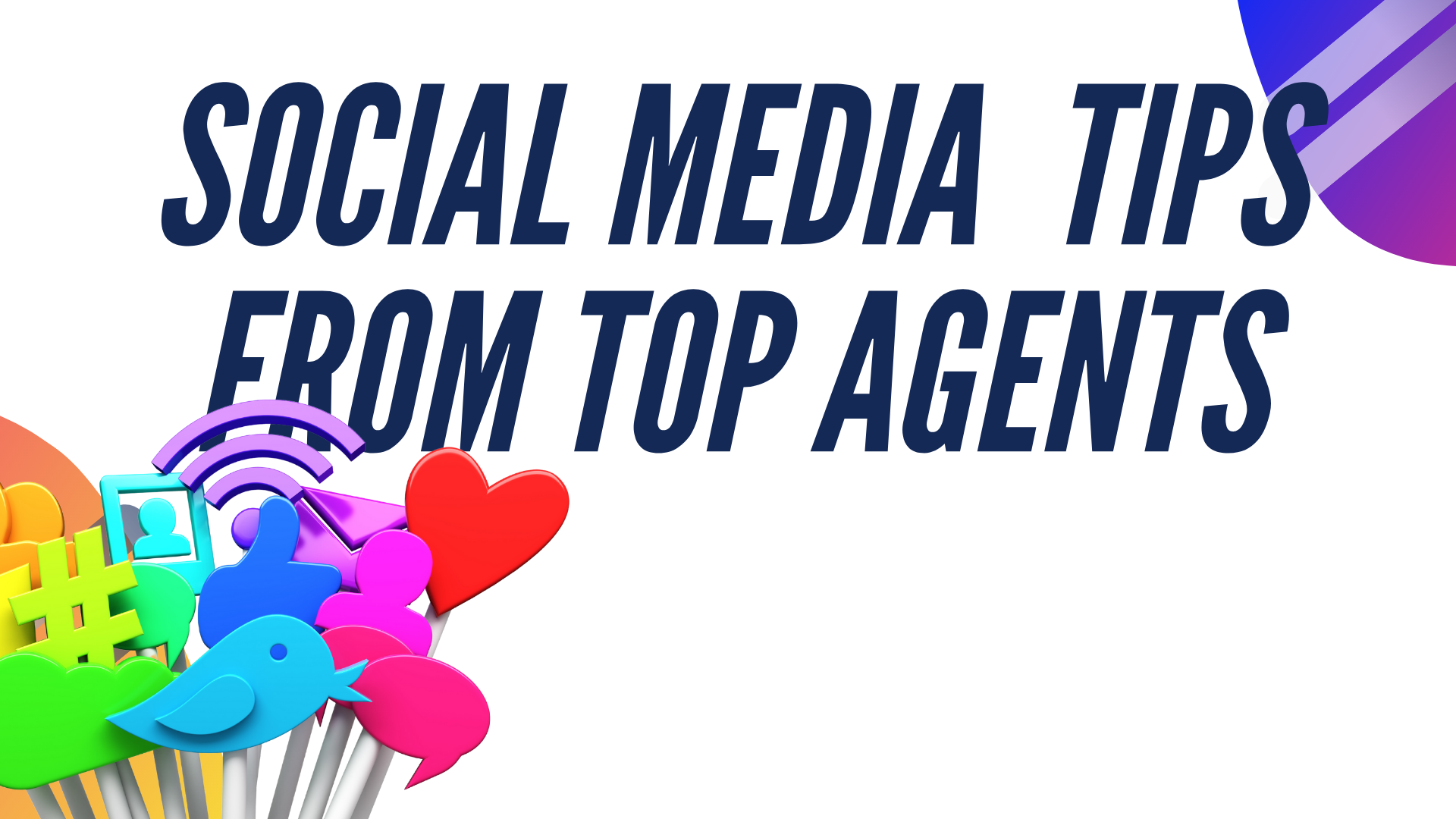 The connection between social media and real estate might not be that evident at first. In fact, you might be asking yourself, why would a real estate agent need to…
Go get your finest threads and order some charcuterie because we're going to dive into the exciting world of luxury Open House ideas. When showcasing beautiful, high-end properties to (hopefully)…