Is it time to bring in the sign spinners? If so, you must be in marketing mode on your new development.
That's why we're diving headfirst into everything home builder marketing in this post. We'll cover branding and especially marketing all the way up and down the funnel. By utilizing the right combination of creative strategies, you can elevate your brand, reach the right audience, and have buyers stampede towards your waiting list.
In this blog post, we'll equip you with an arsenal of home builder marketing strategies that are as powerful as a bulldozer but much more refined. So relax, take off your hard hat, and get ready to build marketing masterpieces that'll make your new development shine. Here's what's on the docket:
Aspirational Marketing (it's not just a buzz phrase)
Cliche police cover your eyes, because we're gonna talk about aspirational marketing. Why?? Well because buying a new home is one of the most aspiration driven purchases people make. The purchase of a new home is motivated by one or many drivers to improve someone's live. Plus actually living in that new home changes almost every aspect in someone's day to day live, right? So painting a picture of that new life in the best possible light is going to make a positive, unforgettable impression on your prospective buyer.
They're not buying a home. They're buying a future version of themselves.

– That cheesy sales guru…who is actually right this time
Imagine this: A prospective buyer stumbles upon your website or social media and within seconds, they're captivated. Why? Because they've been transported into a world where your homes become more than just paint and plywood. Through evocative language and imagery, you paint a picture of the lifestyle they could have—a haven where cherished memories are made and dreams are realized. This magical storytelling not only sparks their imagination but also establishes an emotional connection, making your homes irresistible.
Define an ideal customer profile (ICP)
Sometimes this is also thought of as your "target market". Chances are you already know generally who you're ideal customer is, but this is just putting a more scientific lens on it.
The most common attributes to use are location, age, education, income, and marital/family status, and occupation, but since you're selling them a future version of themself…go deeper and understand your ICP or target market using these additional attributes:
Goals
Personality
Attitudes
Values
Interests/hobbies
Lifestyles
Behavior
Ok now you have a good idea of your ideal customer. Remember this as you move through the next sections.
Customer Case Studies:
Customer case studies are an excellent opportunity to showcase the transformative impact your homes had on real people's lives. This can include buyers from past developments in surrounding areas. The point is to capture their stories and add an authentic touch to your marketing efforts. Share their satisfaction after moving to their new home and the growth they've experienced since. These stories create a relatable and aspirational vision for your potential buyers.
But what if you don't have previous buyers for this development because it's brand new or you don't have time to gather testimonials? Well you won't have a real case study but you've got something close if you did the ICP exercise. You can use your ideal customer persona to create a realistic customer avatar which you can use in the marketing materials we'll discuss later…and if done right they'll accomplish the same goal within the aspirational marketing strategy.
Storytelling Through Videos
Images are table stakes nowadays when marketing any real estate listing or development…but video is also expected especially when you're trying to tell a story. We'll cover a bunch of specific examples on how to use video in your home builder marketing further below…but storytelling is it's own type of video content that's distinct from property tours and drone videos.
Because this is part of an aspirational marketing strategy, you want to highlight the lifestyle and experiences your properties offer so that a prospective buyer can place themselves right within that video. If you have the budget, you may want to use an actor (that fits your ideal customer persona) to be in the video.
Then when you've got their attention you can use the more utility based video and media content…like tours that immerses viewers in every nook and cranny.
Infusing Personality into Your Brand
Want to talk about the softer side of marketing? No, well too bad! (this is us pretending to be angry)
What we mean is that IF you don't effectively convey the personality of your brand, your prospects subconscious will do it for you. Whoa right? Don't let that happen.
Your brand's personality should match your ideal customer persona's aspirational self. That's why it's worth going through the ICP exercise above because each development should may need a different personality. Here's an example of the variance you could see: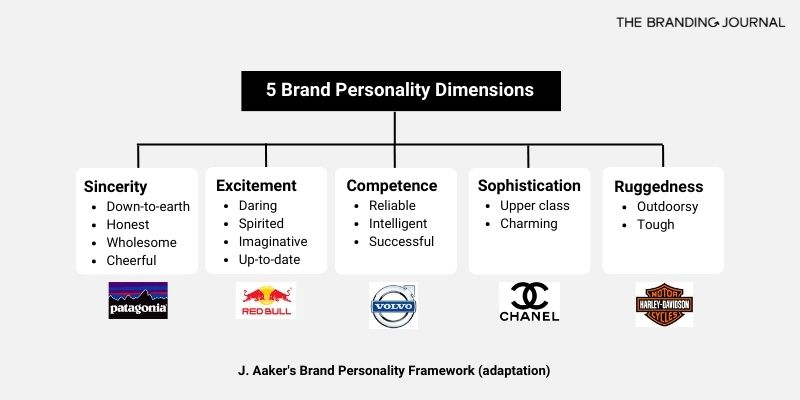 But once you have that personality, you can infuse it in every customer facing element of your brand.
the name and logo of the property
physical signage used on premises
the print and digital mediums used for promotion
marketing layouts, typefaces, and designs
photography, videography and other rich media
marketing copy
where and when you advertise
the agents and other service providers you contract with
We'll cover some of these points below too. But just remember that storytelling gives your brand an aspirational identity that resonates with your target market. If you hit that mark, you will leave a positive impression on prospects that they won't soon forget. And it will ease the way for all of your other marketing efforts to come!
Ok sales psychology session is over. Let's talk tactics.
Model Homes are Lead Magnets
If you're marketing new construction homes, your model homes are your showpieces. They offer potential buyers a taste of the quality, craftsmanship, and lifestyle your homes can provide. But these model homes aren't just beautiful displays—they can also serve as powerful lead magnets!
One way to maximize the potential of your model homes is by implementing a digital sign-in system. Not only does it add a more professional polish to your brand, a digital sign-in allows you to capture valuable information from everyone who visits, be it a prospective buyer, real estate agent, or lender.
The digital sign-in can be used at the entry of the model home as either a tool to check-in for a scheduled tour OR for the visitor to begin a self-tour of the model home.
By incorporating a user-friendly digital sign-in process like Curb Hero, you can effortlessly collect contact details, preferences, and other important data from your visitors. This information then becomes a treasure trove for nurturing and converting buyers. For example you can incorporate these leads into your email marketing list (which we cover below).
But why stop there? With the right digital sign-in system, you can also tailor your marketing efforts based on the specific interests and needs of each visitor. For example, if someone indicates they're interested in eco-friendly features, you can follow up with targeted emails highlighting your sustainable building practices and energy-efficient designs.
Plus the data is helpful to gather insights and understand visitor patterns, peak visitation times, and demographics, empowering you to make data-driven decisions for marketing and sales strategies.
This personalized approach will not only impress potential buyers but also increase the chances of conversion.
So, home builders, don't let the opportunity presented by your model homes go to waste! Get ready to transform your model homes into irresistible lead magnets and watch your business soar to new heights!
Use Videos with "Wow Factor"
In today's digital age, video content holds immense power in capturing the attention and interest of potential home buyers. By harnessing the power of video, you can showcase your properties in a visually captivating and engaging manner, leaving your audience in awe of your craftsmanship. So let's explore how you can create videos that "wow" your audience and leave a lasting impression.
First, the key to creating vibrant videos lies in visually showcasing the beauty and unique features of your properties. Utilize professional videographers or invest in high-quality cameras to capture the essence of your homes. Consider highlighting the architectural details, interior designs, and the surrounding neighborhood to paint a vivid picture for your viewers. Remember, the clearer the vision you present through your videos, the more likely your audience will be captivated.
interior and exterior property tours
detailed shots of exceptionally staged interiors

cinematic footage of the surrounding area including nearby attractions

lifestyle shots using actors
footage of amenities within the community
Music is also a big part of video content so here are some tips when selecting music for your property promotion videos:
Pick something that you think matches your target market. This is one of many ways that ChatGPT is helpful for real estate. Enter the following into ChatGPT "what are some music genres and musicians that this type of persona would typically listen to" then insert your ideal customer persona info.

Pick royalty free music so your video doesn't get penalized or the audio doesn't get removed after sharing it on different platforms. Try sites like

PremiumBeat

,

Bensound

, or

Filmstro

for a wide selection of royalty free music

which is easily searchable.
Usually instrumental tracks or subtle vocals work best as loud vocals can distract from the video
Ok and even though we just mentioned how important music is, to ensure your videos resonate with the broadest possible audience, consider also adding captions. Music Schmusic…many people still view videos on mute plus captions can be used to emphasize key selling points. Similarly use text in videos when important to showcase details such as the square footage, number of bedrooms and bathrooms, or unique selling points.
Then it's time to edit the video so it can be ported to all the video and social media platforms you've decided are important to market to your audience. Here's what to think through with your marketing team as you prepare your edits:
Vertical vs horizontal video: this is important to understand early as you want to frame your video so it can work on both vertical and horizontal video formats.
Video length: most platforms have max lengths and there are best practices on how long to make videos
Use the platform's music library vs your own track (for IG Reels and TikTok you want to use their music)
Use the platform's captions vs your own: YouTube has native captions so you may not want your captions causing conflicts
Suffice it to say, platforms like Facebook, Instagram, and YouTube offer immense opportunities to reach a wide audience. More and more these platforms are offering native features that can boost your marketing. For example social media "lives" to host virtual tours, Q&A sessions, or provide behind-the-scenes glimpses of your building process. The real-time interaction can create a sense of exclusivity and excitement among your followers and potential buyers.
Regardless of which platform you go with know that creating videos that "wow" your audience will require a combination of creativity, planning, and strategic marketing decisions. By incorporating these techniques, you'll be able to showcase your properties in an engaging and compelling way, leaving your audience eager to explore more.
Events that Bring People Together
When it comes to marketing for home builders, one strategy that should never be underestimated is the power of community-building through events. Hosting events, gatherings, and mixers not only provides a fantastic opportunity to showcase your properties but also creates a sense of belonging and excitement among potential buyers. Whether it's a grand opening celebration, a themed mixer, or a neighborhood block party, these events allow you to connect with your target audience on a deeper level.
Also deciding on events that might resonate with your ideal customer persona is a great way to get the best possible prospects involved. Here are some ICP specific event ideas for home builder marketing:
For young professionals plan happy hours or networking events
For young families think about events that easily accommodate children
For affluent, high income buyers consider wine, spirit or gourmet food tastings
To get the word out about your events, promote heavily on social media. Create dedicated event pages on Facebook and post enticing visuals leading up to the event.
And while digital promotion is crucial, don't forget about the power of traditional print materials. Design eye-catching flyers, posters, and mailers to distribute in your target communities and local businesses. Wherever possible incorporate QR codes into your print materials, allowing potential attendees to easily access event details and RSVP online.
To maximize the impact of your events afterwards share behind-the-scenes photos or exciting highlights. Make sure you're engaged with attendees and encourage them share their experiences using event-specific hashtags to generate buzz and create an online community around your brand.
To further incentivize event attendance and promote your properties, consider partnering with local businesses to offer exclusive discounts or giveaways for attendees. This collaboration not only strengthens your ties with the community but also enhances the overall event experience. Plus, who doesn't love the chance to win a gift card or enjoy a free massage? These added incentives can be a powerful motivator for potential buyers to attend your events and engage with your brand.
Remember, events are not just about showcasing properties; they're about creating lasting impressions and forging meaningful connections. By organizing events that bring people together, you'll be positioning yourself as a positive force within the community. And when your potential buyers feel a sense of belonging and excitement, they're more likely to envision themselves as proud members of the same community.
Home Builder Email Marketing
In today's digital age, where inboxes are flooded with various promotions and updates, setting up an email newsletter can seem like a fool's errand. However, when done right, it can be a powerful tool to keep potential customers engaged and informed about your company's latest developments. Remember your email list is yours. No one can take that away or update an algorithm overnight to kill your efforts. Ok fine there's that pesky SPAM filter algorithm, but it's actually easy to avoid the SPAM folder (just don't SPAM your list!).
But let's delve into why a well-crafted email newsletter is an essential component of any successful home builder marketing strategy.
An email newsletter serves as your direct line of communication with prospects, allowing you to share valuable information about new projects, promotions, and local events. By consistently delivering relevant and engaging content to your subscribers, you'll build trust, establish your expertise, and stay top-of-mind when they're ready to make a purchasing decision.
Plus you'll be able to feed those interactions back into your CRM (check this article if you don't have a CRM yet).
When crafting your email newsletters, think beyond just self-promotion. Instead, focus on becoming a valuable resource for your ideal customer persona. Yes that phrase AGAIN! It's important that people want to open your emails because otherwise they'll unsubscribe.
So ironically home builder email marketing is actually less about marketing your new builds…but more about engaging your audience. Here are topics to consider (but definitely pick what resonates best with your ICP):
Showcase what's happening in the local community like an upcoming events calendar or new business opening
Talk about lifestyle topics like recipes, sports, seasonal happenings, etc
Highlight local businesses or residents with in depth bios and storytelling
Share tips on home maintenance and life hacks that are relevant to the local community
Talk about real estate and interior design trends to subtly remind them that yes we're a home builder after all
Then every so often sneak in a promo for a new phase of development coming soon, grand opening, or a special offer. Just don't overdo it because you'll gradually see your list size and engagement decline.
Here are some other tips for home builder email marketing:
Consistency is key: Set a regular schedule for sending out your newsletters, whether it's weekly, biweekly, or monthly, and stick to it.
Add to your email list wherever and whenever possible: From your model home check-ins, to events, make sure you're capturing emails and tracking which development their initial interest is connected to.
If your list contains subscribers from different developments and projects make sure to personalize and segment your campaigns so you're not sending the same message to every single person especially if you have disparate ICPs across your list.
And remember, similar to video, storytelling is a powerful tool in email marketing too! So, don't be afraid to get really creative and absolutely let your brand's personality shine through every aspect of your email marketing.
---
When it comes to home builder marketing there are a lot of options but so much of it starts with a solid understanding of your ideal customer persona and then getting a clear brand identity. Aspirational marketing, storytelling, connecting with the community are all incredibly powerful ways to connect with prospects and begin nurturing them towards a potential purchase
—-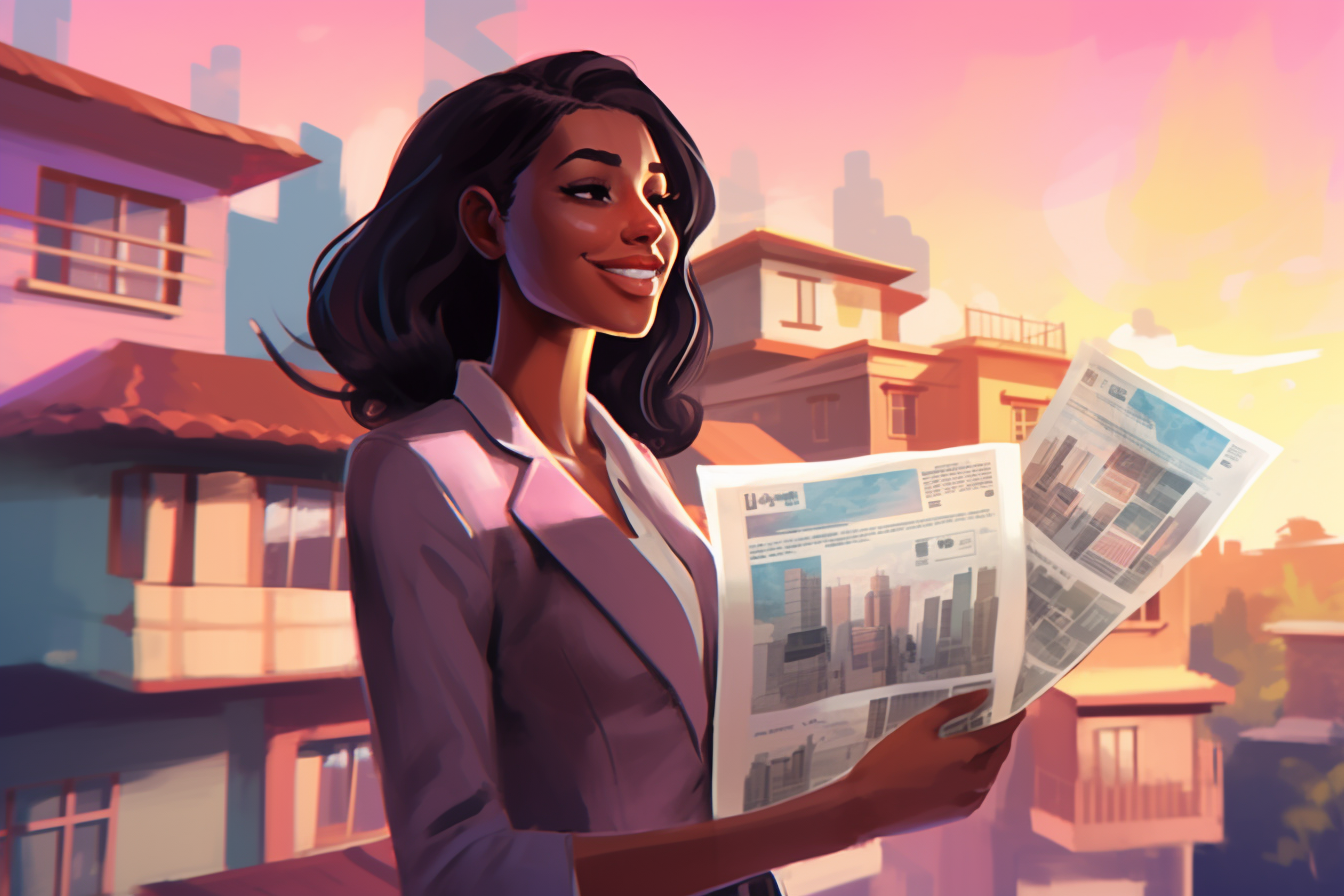 Open house flyers are typically used by real estate agents during an Open House event to provide potential buyers with information about the property. The flyers are usually designed to…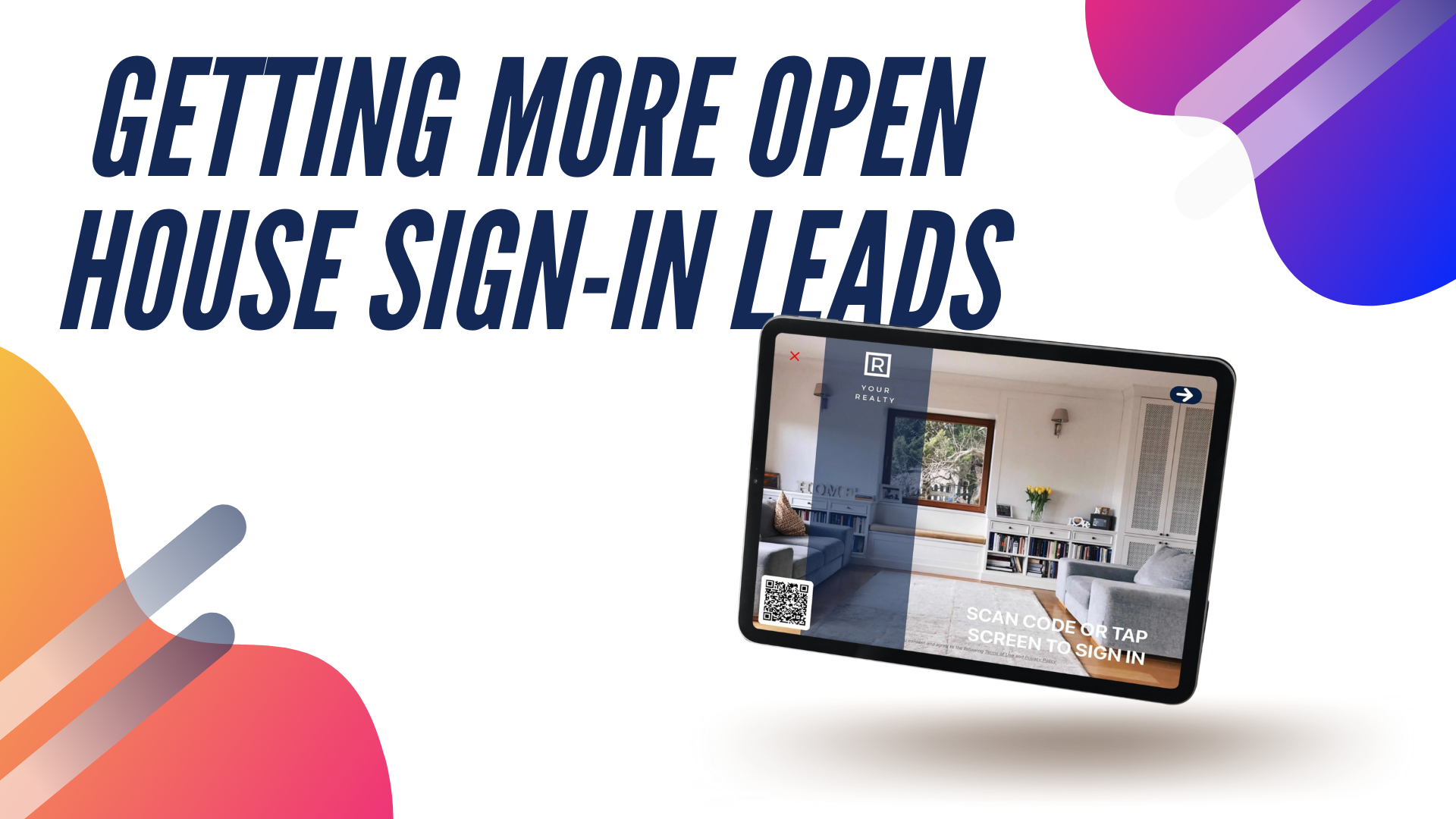 Unfortunately not every person in your open house is going to be thrilled about sharing their info so you can follow up with them and possibly nurture them to become…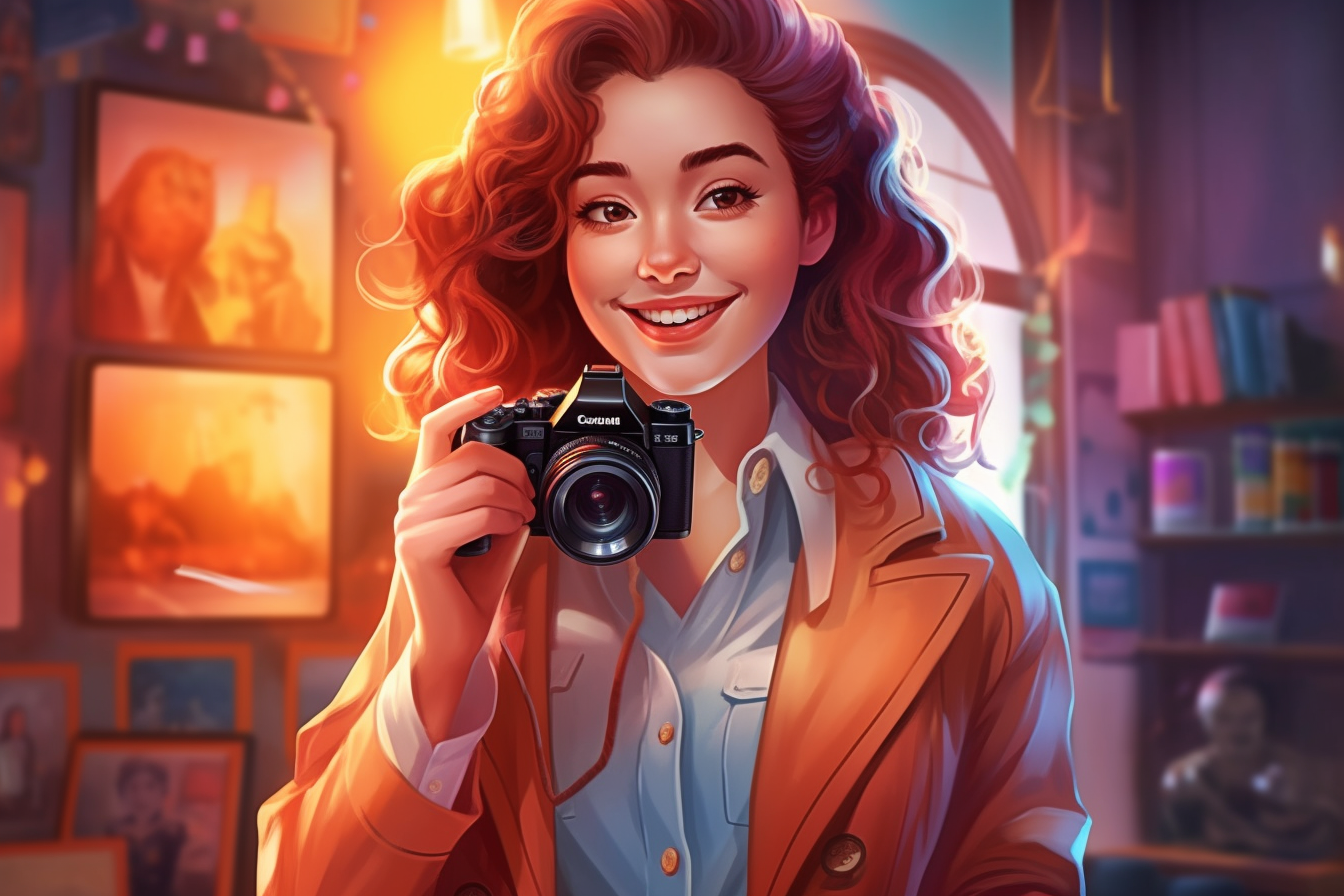 In a competitive real estate market like today's, your listing photos need to stand out to catch the attention of potential buyers and get them in the door.  That's because…