Learn from the Best Real Estate YouTube Channels
Roll out the red carpet, folks…or just stay in your undies and get ready for a trip down the digital Hollywood Boulevard. In this post we are talking about YouTube!
Now, before you throw your hands up and yell "I ain't got time for that! I'm too busy hustling to play Scorsese on the side", just know this: YouTube is the 2nd largest search engine in the world (gah?!). And unlike the 1st largest search engine in the world (Google) you don't need to compete with Zillow, Redfin, Realtor.com, and a million other blogs for that coveted top spot.
So if you've been treating YouTube like it is the Neville Longbottom (where my wizards at?) of your content strategy, you're about to be enlightened 🧙‍♀️.
Much of this post is focused on how agents can achieve success by building their presence on YouTube but we think it's valuable, as a first step, to see what "great" looks especially since there are infinite directions real estate agents can take their YouTube channel…and there are distinct goals that agents may want to accomplish in the process of building their YouTube audience.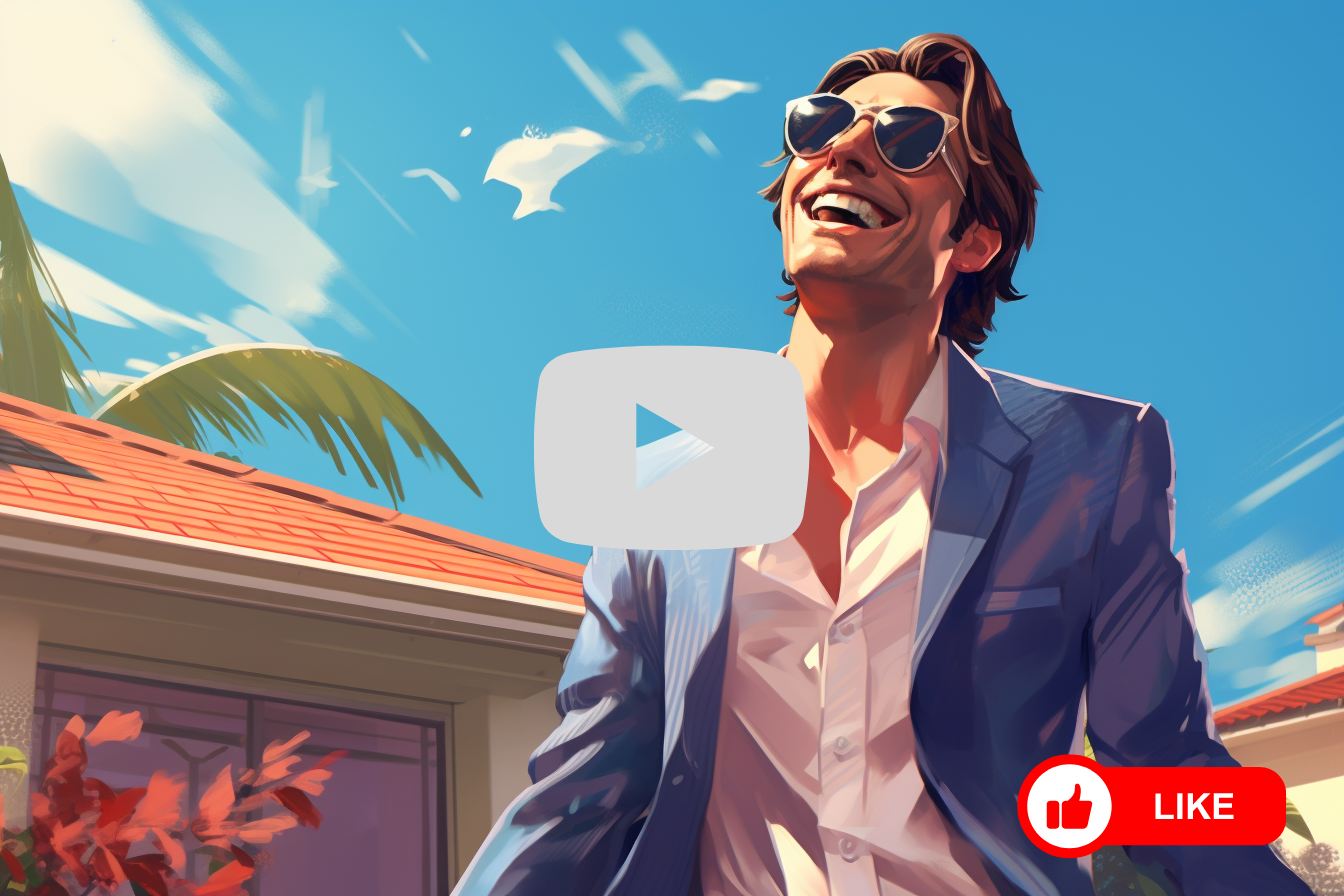 Using the Real Estate YouTube Channels below, we'll cover a few of the most popular content categories including prospecting, thought leadership, and general brand awareness.
Best Real Estate YouTube Channels
There are all kinds of categories and goals agents can have for creating a YouTube channel. We'll cover some of the most successful agents in each group below.
Best Real Estate YouTube Channels for Prospecting
Kristina Smallhorn: Channel on housing market developments that are relevant for home buyers across the country with more attention focused on affordable housing.
LeAnn Henri: Detroit based REALTOR that has a well balanced mix of home buyer focused content, property tours, and "real" REALTOR perspectives
Escape To Arizona Ft. Ryan the Realtor (Ryan Meeks) : Consumer facing channel focusing on Arizona neighborhoods
COUNTRY LIVING WITH DIANE AND BRIAN (Brian Hagarty): Lifestyle channel focusing on Northern Virginia Countryside living and relevant country living topics
Realtor Stacie & Living in South Denver (Stacie Duffy) : Consumer facing channel focusing on home buying, home ownership, and the Denver, CO market.
Kaleb Shaw: Consumer facing channel focusing on home buying, property tours, and general home ownership tips with a focus on Orlando Florida
Jeff Jones: Living in Mobile Alabama: Consumer facing channel focusing on home buying, home ownership, and the Mobile, AL market from a life long Mobile resident (and agent).
Best Luxury Real Estate YouTube Channels
Ryan Serhant: Mostly Luxury lifestyle content from the star of Million Dollar Listing
Smith Group Real Estate (Tim Smith): Luxury property tours and lifestyle content from Coastal Orange County.
Erik Conover: Luxury NYC property tours from multi-multi-million dollar apartments and Penthouses all over NYC.
THE COLEMAN JOHNS GROUP: Focuses on beautiful, well edited, home tours in the Brentwood, TN market
Best YouTube for Real Estate Agents Development, Tips, and Tactics:
Kyle Handy: Content focused on Agent development
Loida Velasquez: Well produced content focused on Agent development
Tina Caul: Top Producer and real estate mentor creating content for agents to up their game
Jaime Resendiz: Well produced content focused on Agent development
Gary McGowan: Real estate market commentary that's mostly relevant for real estate professionals especially those in Canada.
Josh Marriott Real Estate Training: Content focused on Agent development
Why Real Estate agents should be on YouTube
So, now that you know what "great" looks like when it comes to building your YouTube channel, let's talk goals.
Achieving real estate YouTube fame isn't as simple as pointing a camera at a property and narrating a mini "MTV Cribs" episode. YouTube success doesn't come from just posting videos. Then it would be easy as pie (and we know life's not that sweet).
YouTube isn't merely a video-dumping ground. It's more like a digital networking event…except no exchanging business cards and definitely no hangover from sickeningly sweet champagne cocktails.
The aim for your YouTube channel should be one of the following: get potential clients to engage, to network with other practitioners, or to build your brand as a thought leader.
Yes part of that is creating amazing real estate video content but there's a longer game. Every click, every share, and each new subscriber furthers your brands reach. And you can activate that new audience through a variety of tactics:
All of these activities will kickstart a marketing machine that's going to keep churning out results even in your sleep.
So, read on to begin the journey in the land of real estate YouTube. Remember, success lies not just in posting videos, but cultivating a network.
How to Create a Successful Real Estate YouTube Channel
After learning from dozens of agents that are doing wonders for their business on YouTube, we've compiled a few tips here. Take a look but also try not to over-analyze if you're just getting started. Staying away from analysis paralysis (along with skepticism and self doubt) is key to that important first step of getting started. But hopefully adhering to the points below help keep your channel moving in the right direction.
Content Consistency
"Just keep at it" – the dreaded advice that any discouraged content creator gets in the early days of building a new audience. Unfortunately we've got the same advice. Unless you're extraordinarily lucky, be prepared to put in 1-2 years before seeing significant results.
Ugh, we hope you didn't come here for sugar-coating because it's true: success on YouTube calls for prolonged dedication and Grit, with a capital G!
The good news is that each YouTube video can be edited down into Instagram Reels and TikTok content with just a bit more work…so you can multiply your efforts and start to see results across different platforms with relatively little extra work! Just follow one of the many "content sprouting" formulas successful brands have used. Here's Gary Vee's Content Model: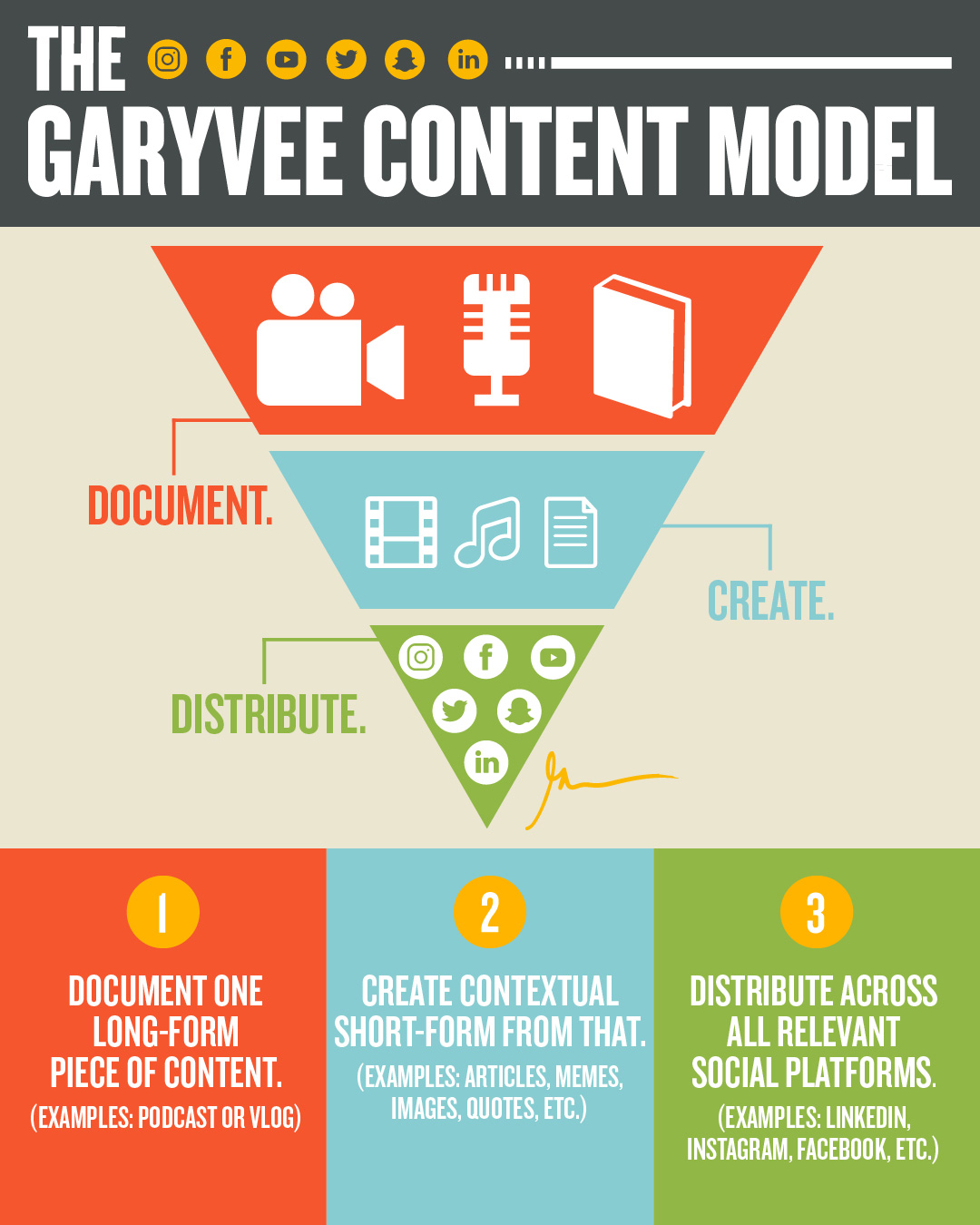 Want another silver lining? Not everyone is up for the long game. Most agents won't pour time and energy into their YouTube Channel for 1-2 years…so on the other side of the journey you'll face far less competition for eyeballs!
Video Optimization
First off we've got a deep dive on Real estate Video Content Ideas here so we won't get into that much right now, but there are a few tactics to consider as part of your video creation that can really help achieve results:
More YouTube Resources for Agents
One popular agent, Mike Sherrad, on YouTube went meta and created an entire 20+ minute video for agents achieving success on YouTube:
Even more meta are these YouTube Channels dedicated to helping other YouTube Channels with tips and tactics.
VidIQ: They have a popular tool that helps YouTubers achieve results but their channel is chalked full of free knowledge to help YouTubers get more views, more subscribers, and get monetized.
ThinkMedia: a team of content creators posting weekly tech reviews, camera tutorials, and YouTube growth videos targeted at all skill levels. They also sell courses and have a community that helped over 12,000 YouTubers tackle their goals.
Popular Books to Help Agents Boost their YouTube results:
Cost of Creating a Real Estate YouTube Channel
After talking with dozens of agents, many of which are widely known as the best real estate YouTube channels out there, we learned that nothing is free. Especially on YouTube where there's a higher expectation for production value and editing. Here are the main costs you should be aware of if you're going to fully commit to building an amazing Real Estate You Tube Channel
Upfront costs: It's not uncommon for creators to initially invest about $6000 on things camera gear, lights, or mics. Some YouTube creators have a full blown studio with multiple cameras (for multiple angles) and more. But don't trip potato chip! Just using your phone/laptop is a good start. Plus, modern smartphone cameras have gotten REALLY good and will only get better. So we recommend starting there and maybe making an investment in an external microphone like a RØDE Lavalier or Shure MV7 (these are $100-$250).
Ongoing cost: This is where the expense adds up quickly…and some of the costs are tough to avoid. Oftentimes YouTube creators will spend $800-$900 a month for various services including topic suggestions, video editing, YouTube SEO consulting, thumbnail designs, and operational costs around promoting and cross posting YouTube Content. For starters see if your real estate team or broker has in-house resources to help. IF not see if you can get a part time, remote, social media expert to handle much of this AND managing your other social media channels so you get a bit more for your money.
So yes, the costs might seem steep for some, but remember, this isn't spending but investing – investing in your brand, your reach, and ultimately, more success in real estate.
---
Turns out that when it comes to real estate, YouTube is a great fit. People LOVE learning about their neighborhood, seeing tips on maintaining their home, market insights that affect their most valuable investment, or just mindlessly watching beautiful home tours.
So while it's not going to be easy, there's a potential goldmine for those willing to wade into its waters (just ask any one of the agents listed in our Best Real Estate YouTube Channels section above). So don't worry, with the tips above and a bit of Grit and consistency, you got this!
So dust off your clapperboards…it's time to yell, "Action!" in your next real estate marketing production.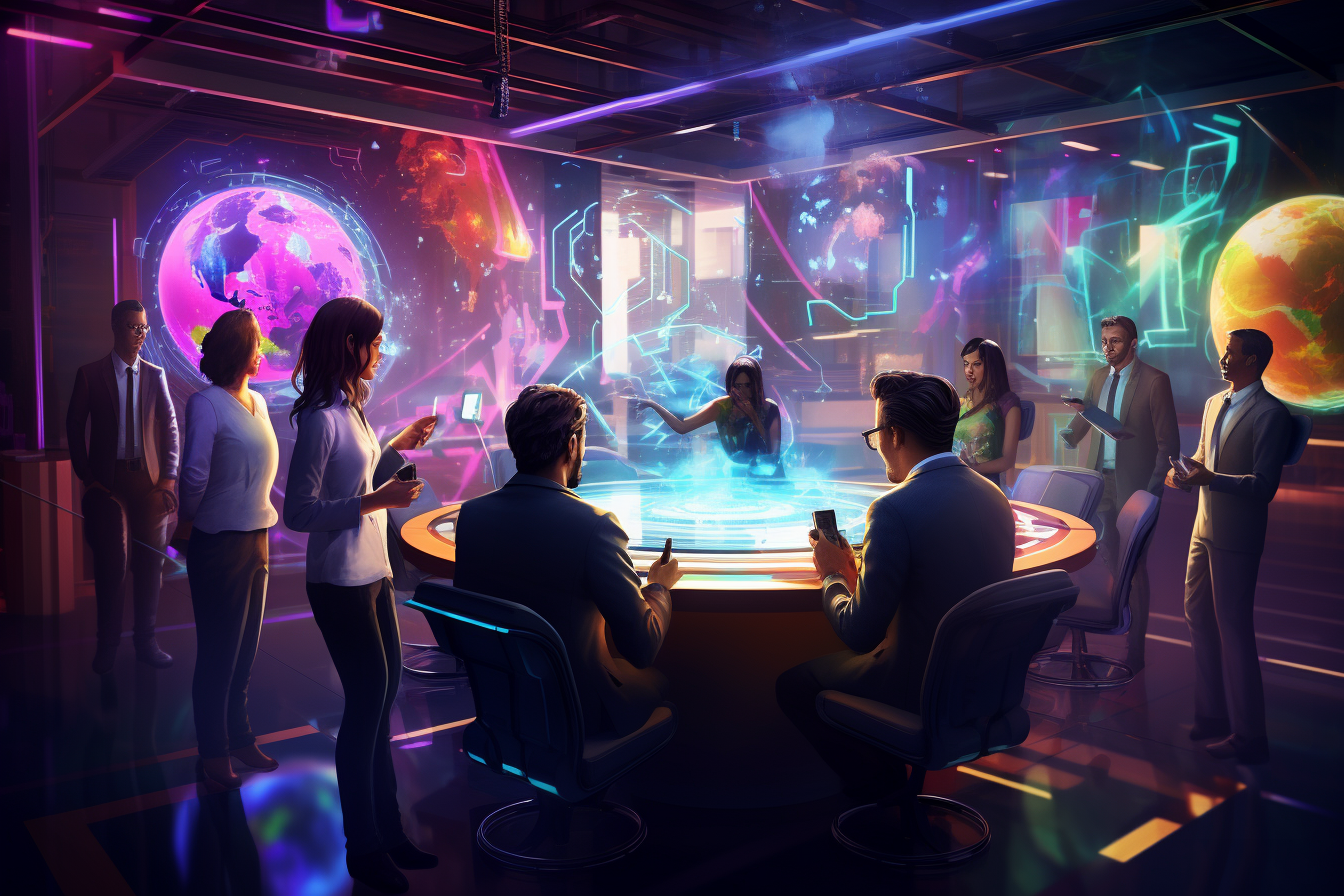 Unleash your inner real estate jedi in the lively and lighthearted realm of real estate Facebook groups. Join the camaraderie, laughter, and expertise as professionals gather to share, learn, and connect. Gain mastery over your online presence today!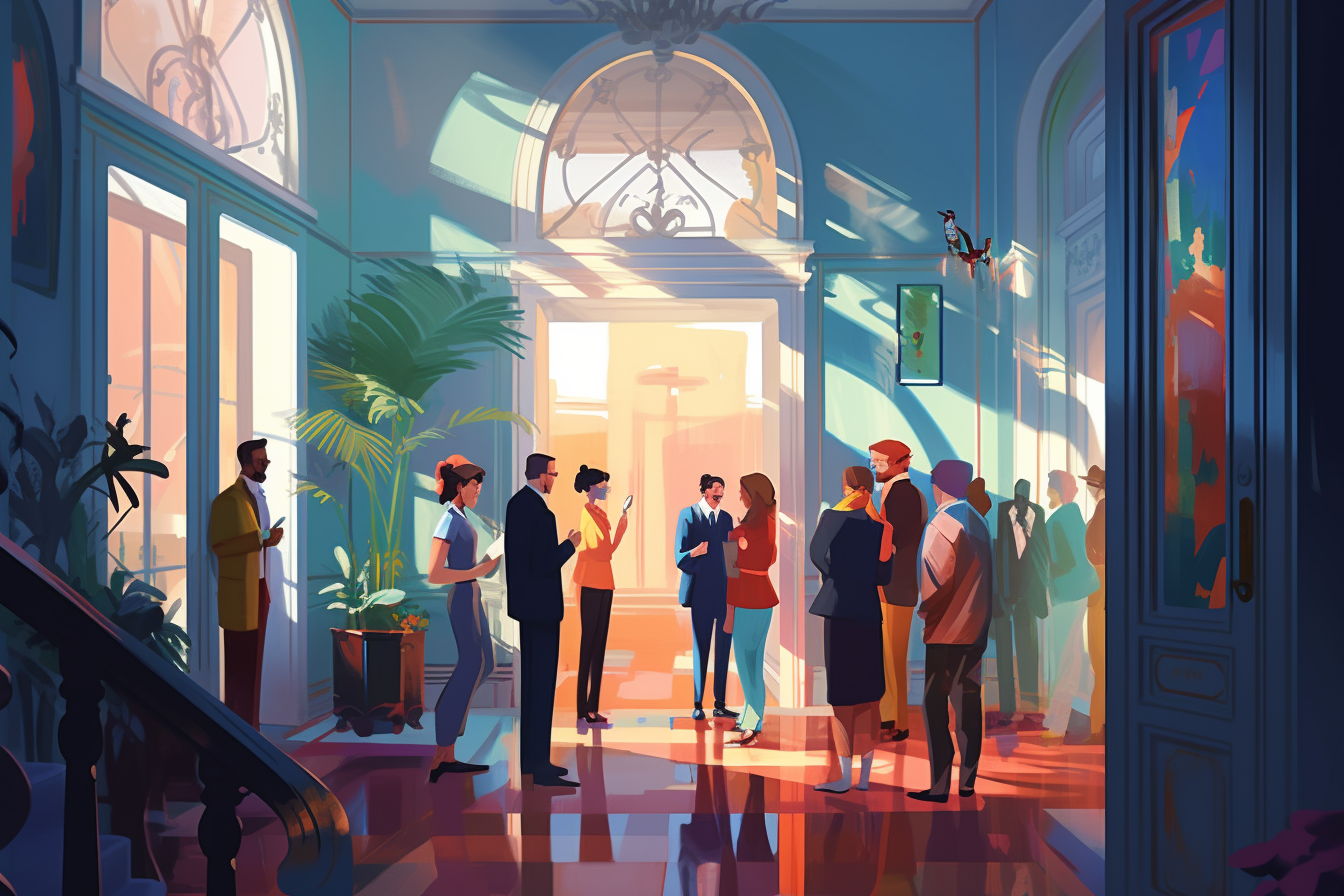 Well you're not holding that Open House all weekend because you've got nowhere else to be, right? After all the pleasantries are exchanged and the cheese platter is picked over,…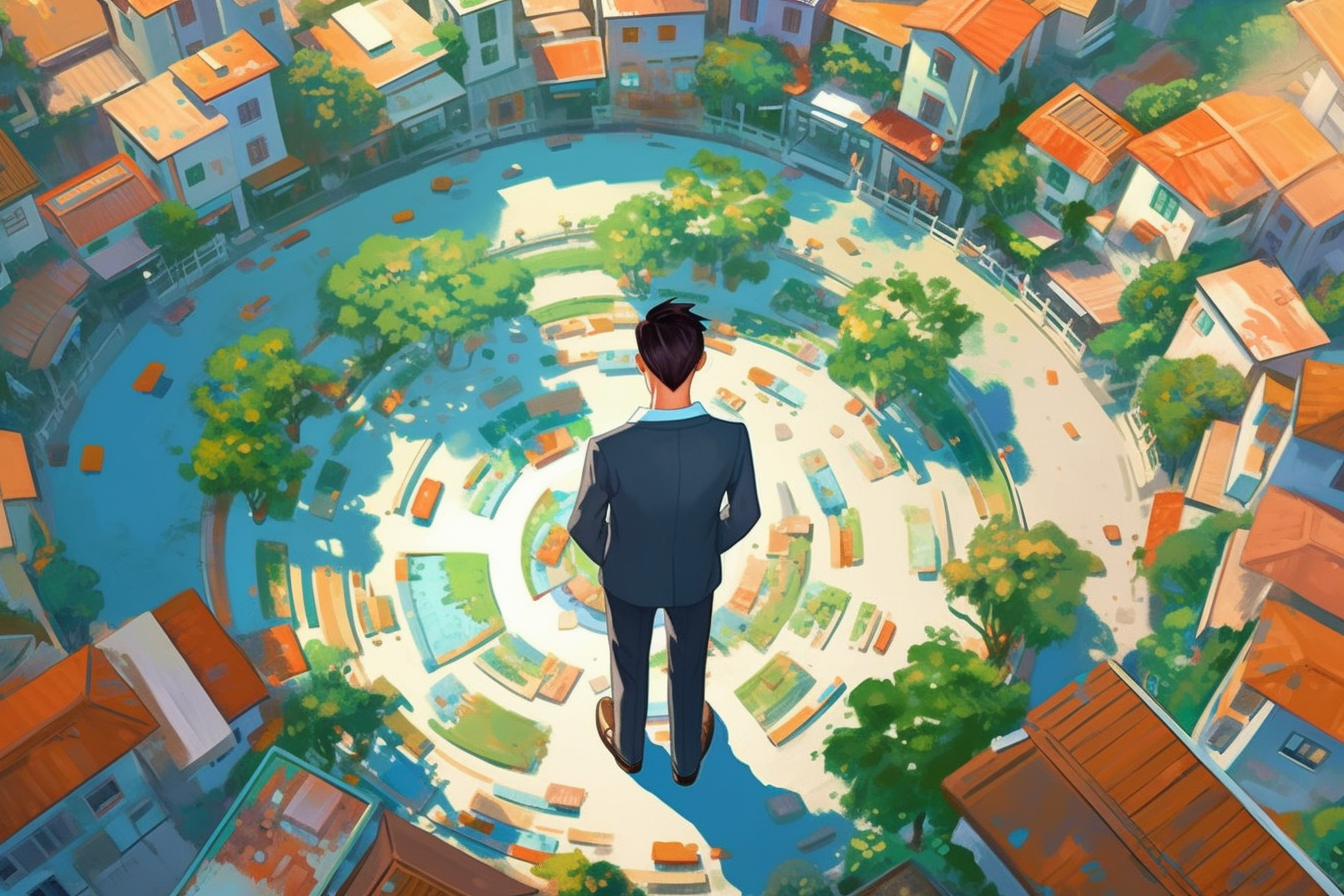 Even in this digital age where half of our interactions involve a "like" and/or emoji, there are still traditional strategies that work (albeit with more sophisticated tools ). Circle prospecting…