The Golden Letter in Real Estate
So, what are golden letters?
Golden Letters are a tactic where an agent sends a targeted letter to homeowners, in a specific neighborhood. This letter typically expresses interest from home buyers that the agent's working with. And can potentially include relevant info about recent property sales in the area to encourage the homeowner to contact the agent.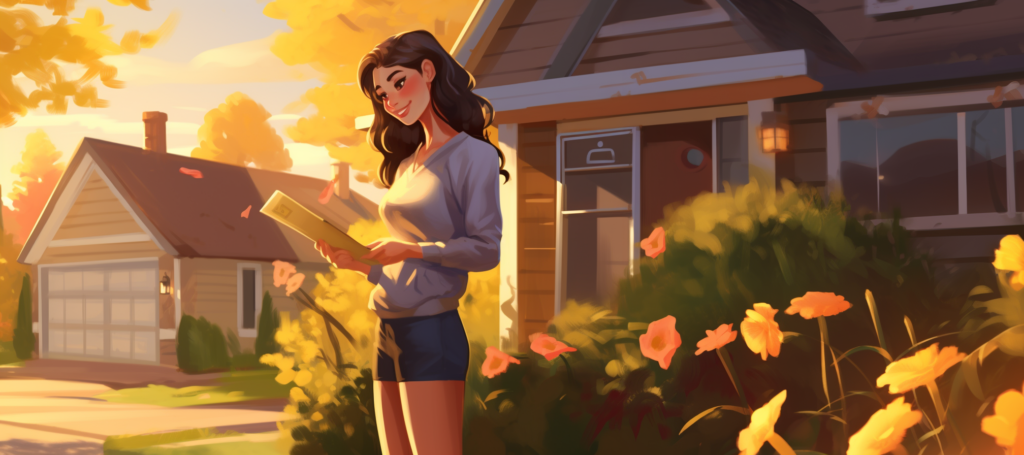 Now, if you're scratching your head thinking, how in the world did "golden" get introduced into this tactic? Is it like a secret code? Well that part lacks some consensus.
Obviously the "golden" aspect of the letter signifies its high value. But whether "golden" refers to the value to the prospective seller OR the value to the agent that's trying to secure the listing is up for debate.
However, in most markets, securing a listing from just sending a letter is the equivalent of striking gold. So let's just say this is a marketing strategy that's worth exploring if you're trying to initiate contact with prospective sellers, and secure listings.
Here's what we'll cover so you can start sending effective Golden Letters:
Time to polish up those pens and start crafting those golden letters.
Examples of Golden Letters
Here's an example that can be used as a golden letter template: that asks if the home owner knows anyone thinking of selling (which is a clever way of also asking if they'd be interested in selling).
Here's a direct Golden Letter example: rather than dancing around the topic, it asks if the homeowner would be willing to sell:
Here's a super short Golden Letter example: it's just one sentence and perfect for a postcard or a handwritten note that agents can attach to a small branded gift :
This idea came from the Wolek Group who shared some additional tips that's helped them achieve results with Golden Letters in their real estate business.
Note: One of the most important details is what you include after the main portion of the letter…your contact info. This may seem like a no-brainer, but it's surprising how often this crucial detail gets overlooked in a golden letter real estate template.
Personalization: The Secret Sauce of Golden Letters
In the digital age, the power of personalization is magnified. Thoughtful communication rises above the never-ending mass marketing we're all surrounded with. Just being a real letter in a physical mailbox means you're already one-upping the other agents whose engagement is limited to Instagram "likes", monthly email newsletters, and occasional birthday text.
That said, the term junk mail started in the same mailbox that your golden letter is going to be discovered…so cutting through the noise is a 100% requirement if you expect this strategy to lead to anything more than wasted postage.
Here are a few tips to get personal when it comes to using golden letters for real estate listings:
Real handwriting: not just the letter, but also the addresses on the envelope (that way the owner actually opens the letter!). Now this may not work if it's really you writing out each letter BUT services like Handwrytten can do this with their robots that write with real pens IF you don't mind spending a little in order to save a ton of time.
Stamps and sender addresses: similar to handwriting, this is about not being tossed out with the junk mail…so don't set off any alarms in your recipients head by using generic postage or sending addresses. The more your golden letter appears to have come from a real person, the better chance it'll be opened, read, and responded to.
Envelope Strategies: If the envelope appears like junk mail, your golden letter will get tossed…so envelope selection is important. Common tactics are using colored envelopes (with blue, black, and red being popular choices) AND even intentionally damaging the envelope. While it seems silly, we've heard from a LOT of agents that vouched for these steps positively impacting open rates.
Be on a first name basis: Use their name on the envelope and in the greeting of the actual letter. Yes this takes research and (potentially) some additional work…but there are ways to make it happen at scale. Just know that a letter addressed to "Resident" is almost certainly headed for the garbage…so take the time to include the owner's real name.
Target specific neighborhoods: Tailoring your message to a particular area will resonate more with homeowners and they'll be more likely to engage. Often that means citing recent sales and market trends in your golden letters.
But personalization doesn't stop here. To make an even stronger impact, consider directing recipients to a landing page specifically designed for their neighborhood and/or property type so you can provide relevant information, showcase recent wins for similar sellers, highlight testimonials, and give them a taste of the exceptional service you offer. All combined, these extra steps to personalize your communication shows that you've gone above and beyond to cater to their needs which goes a long way in earning their trust and increasing the chances of conversion.
Should I Use Templates to Scale Golden Letter Campaigns?
Wait a dang second…didn't we just cover the importance of personalization? So you may be wondering: now what's all this template talk?
You're not alone. Many agents that have used golden letters to secure real estate listings suggest avoiding templates and designing every element of the golden letter yourself.
So let's cover both sides of the debate on whether to use templates or design them from scratch.
Pros of using Golden Letter real estate templates
On the other hand, we live in a fast-paced world where time is of the essence, and creating every letter from scratch can be time-consuming. That's where technology comes to the rescue! Apps like Canva and other graphic design tools offer a wide range of ready-to-use templates specifically designed for real estate purposes. You can still personalize these templates by adding your own text, images, and graphics.
Plus you can use services like Handwrytten (all Curb Hero users can get a free credit to try Handwrytten btw!) to create real letters that appear 100% handwritten but are actually triggered automatically like an email campaign.
With templates and tricks like this, you can save a significant amount of time and effort, and get started sending golden letters much faster. Not only does this streamline the process, but it these solutions maintain a professional and visually appealing result without the need to hire a professional designer OR put in a lot of your own time.
Cons of using templates for Golden Letter Campaigns
Some agents argue that customized letters show potential clients that you are willing to invest time and effort into working with them, giving a personal touch that can help you stand out from others. It's like a tailor-made suit that perfectly fits the needs and preferences of your clients.
Designing your own golden letter templates allows you to have complete creative control. You can incorporate your brand elements, such as your logo, color scheme, and fonts, ensuring consistency across all your marketing materials. This level of customization not only adds a professional touch but also helps to establish your brand identity in the minds of potential clients. Plus, the golden letter is usually part of a series of marketing tactics (circle prospecting, door knocking, geo-farming, etc)…so a consistent brand identity is important.
Ultimately, we think there are tools (mentioned in the Personalization section above) that can achieve the appearance of a hand crafted, on-brand letter. Regardless, we recommend just getting started even if it means cutting some corners with a template or slightly less personalized approach. It can save you valuable time in testing the campaign. If you see positive results you can then decide whether it makes sense to invest more in personalization or more costly tools (those handwriting robots are surprisingly pricey!).
Including Valuable Info for Sellers
In the sequence of a real estate agent's golden letter campaign, one of the key steps is providing some kind of prompt or call to action that includes useful information for a prospective seller.
This could info could be:
a Comparative Market Analysis (CMA)
Details about other successful sales in their neighborhood
Hinting at buyers you have lined up to move into their neighborhood
An option to book an appointment with you to discuss the selling process
The goal is to nurture them towards eventually listing with you…but that's a slow process so the first step is often to grab their attention and make them think, "Wow, this agent really knows their stuff!".
Whichever option you choose, if you're expecting them to go to a website, use a QR code. It will make it much easier than expecting them to type out a URL. Curb Hero has a free branded Dynamic QR Code that's perfect for campaigns like this. It's a seamless way to bridge the gap between the physical letter and the digital world, offering a convenient path for them to learn more about you without any hassle (plus it'll make your brand look cutting edge).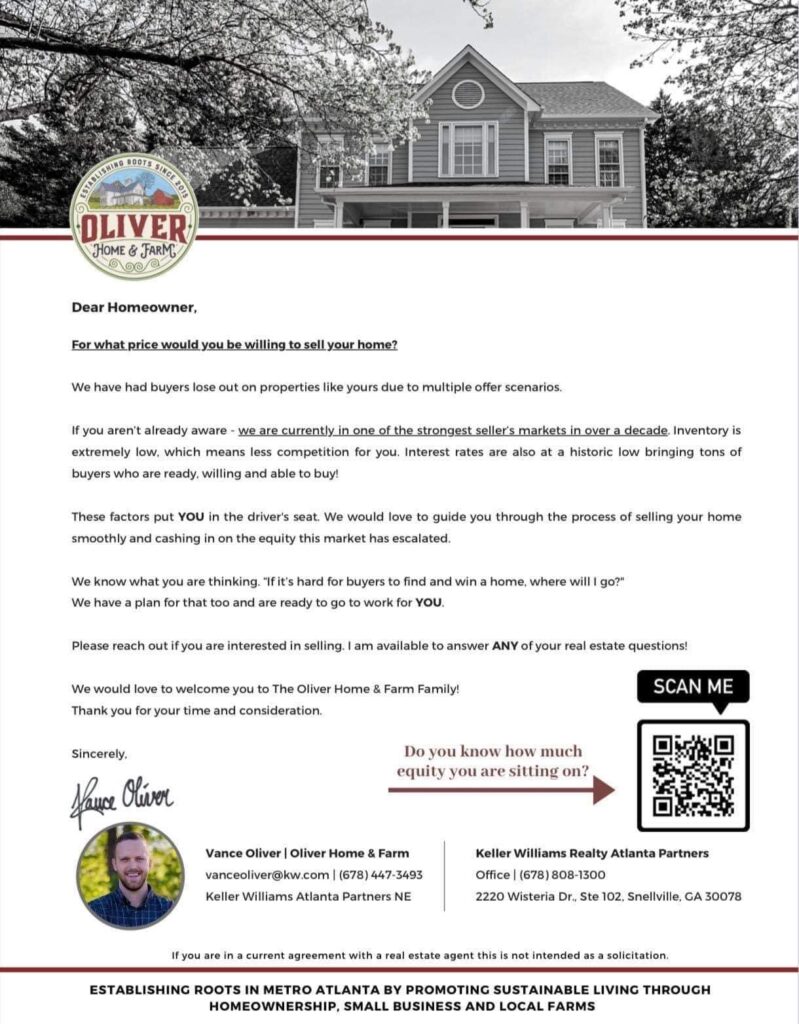 Remember, providing useful information in your golden letter is not just about being informative, but also about being helpful. By offering valuable insights and an easily accessible path to further information, you're positioning yourself as a knowledgeable and resourceful agent who truly cares about the needs of your potential clients. So go ahead, sprinkle your golden letters with these nuggets of information and watch the magic unfold!
Importance of Follow-Up
So, you've unleashed your golden letters upon the world (well hopefully just a target neighborhood), and now what? It's time to follow-up!
Sending out a golden letter is like casting a net into the vast ocean of potential sellers. And while some agents say 1-2% of letters result in a call, the results drastically increase when you continue the outreach, nurturing those connections with proper follow-up.
Many agents that have had success with Golden Letters, highlight the importance of setting up specific action plans for follow-up. This can involve creating a timeline of when to reach out, whether it's a week after sending the initial letter or a month down the line. By having a plan in place, you're ensuring that you stay on top of your game and keep the momentum going! 📅📈
A tool that helps with this Golden Letter follow up is your Customer Relationship Management (CRM) system. You may not use your CRM to track mail outreach activity yet, but trust us having this technology at your fingertips makes it easier to stay organized especially since Golden Letter campaigns can easily grow to 1000+ recipients.
Also, adopting a multi-channel approach can take your follow up to the next level. When it comes to securing listings, being the go-to real estate agent in the local market is a massive advantage.
So if you appear to be everywhere you'll improve your perception as that "go to" agent.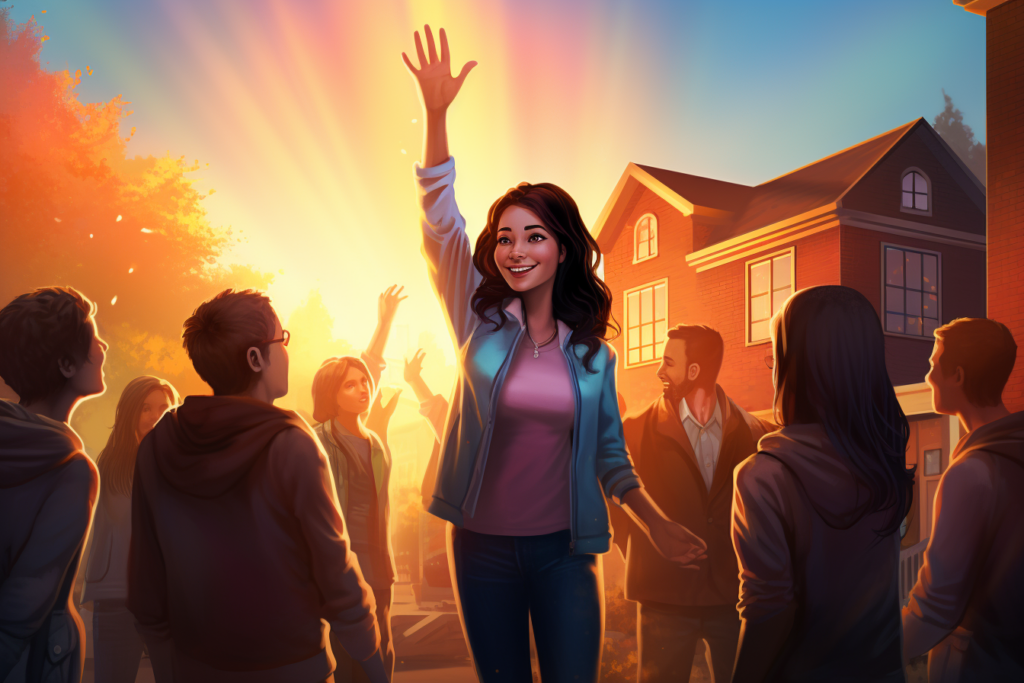 So consider incorporating a variety of methods to stay in front of potential clients. For example, door knocking and calling homeowners can complement golden letters AND allow engagement with your prospects on a more personal level.
Furthermore, organizing neighborhood events can serve as an excellent way to not only meet homeowners but also create a sense of community and showcase your expertise in the local market. Whether it's a neighborhood barbecue, shredding event, a homebuyer workshop, or a local charity event, hosting or participating in these gatherings can help you build relationships and establish yourself as a trusted resource in the area.
By being present and actively involved in your target neighborhoods, you become the go-to real estate agent in the minds of homeowners, reinforcing the golden letter campaign.
More Golden Letter Resources
There are lots of resources available to help you get up and running sending Golden Letters. We've already mentioned some of these but here's the full list:
But hey, we don't just want to leave you with all these cool tools and techniques without some guidance on how to make the most of your golden letter campaigns. That's why we're sharing this fantastic YouTube video that delves deeper into the tactics and strategies behind successful golden letter campaigns.
To enhance your golden letter campaigns, multiple resources are at your disposal and new tools and services are coming out all the time.
---
So if you're looking for a golden opportunity to step up your game and connect with potential sellers, we hope these Golden Letter tips help achieve results. And don't forget that these letters are often part of a larger, multi-channel strategy involving follow-ups, door knocking, calls, and even neighborhood events. The goal is not just to deliver a letter, but to build a relationship with potential clients and show commitment to their needs.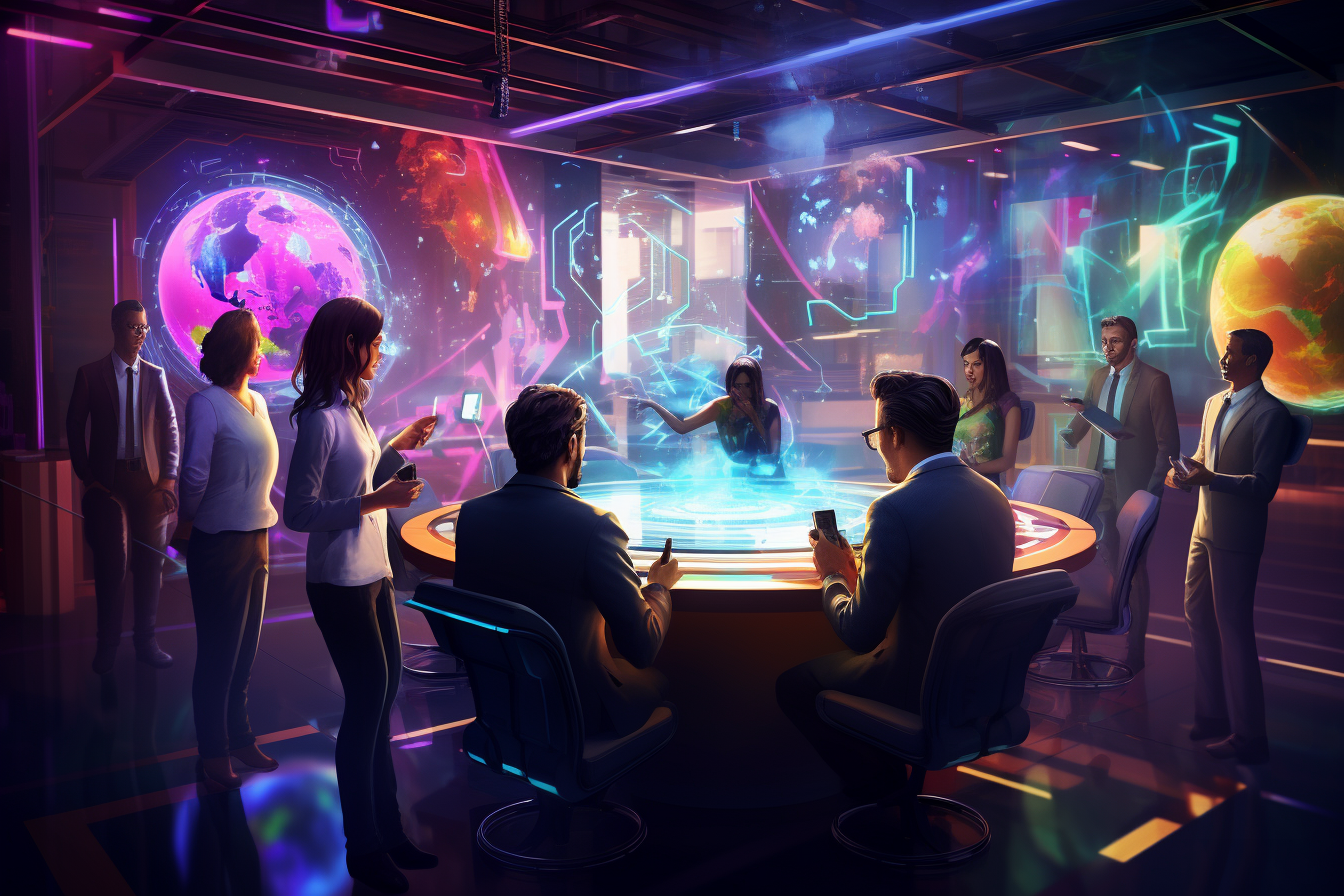 Unleash your inner real estate jedi in the lively and lighthearted realm of real estate Facebook groups. Join the camaraderie, laughter, and expertise as professionals gather to share, learn, and connect. Gain mastery over your online presence today!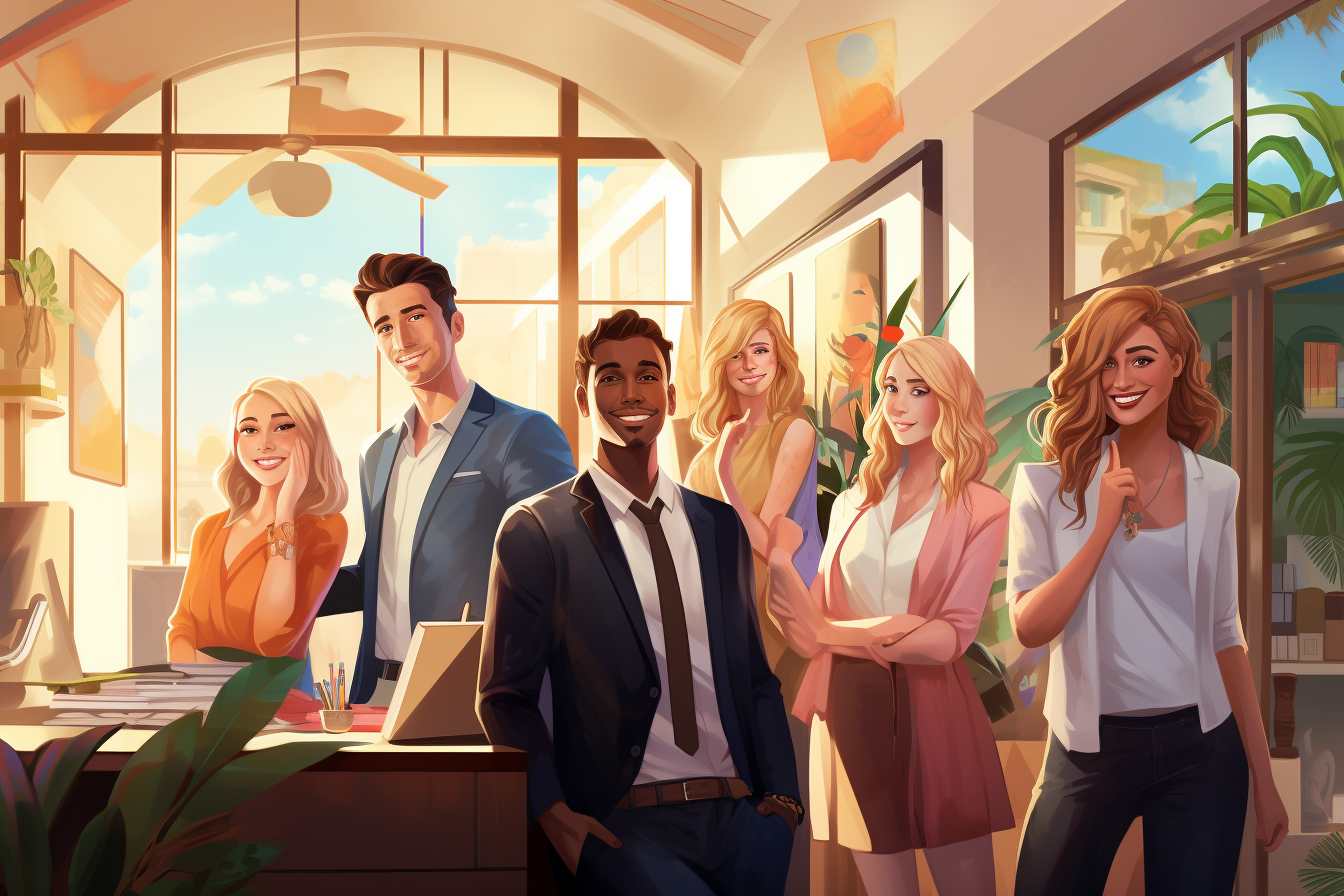 "Can part-time real estate agents rock the industry? Discover practical strategies and emphasis on quality service over hours worked. Find out here!" 🏡🌟 #parttimerealestateagent #hustlingheroes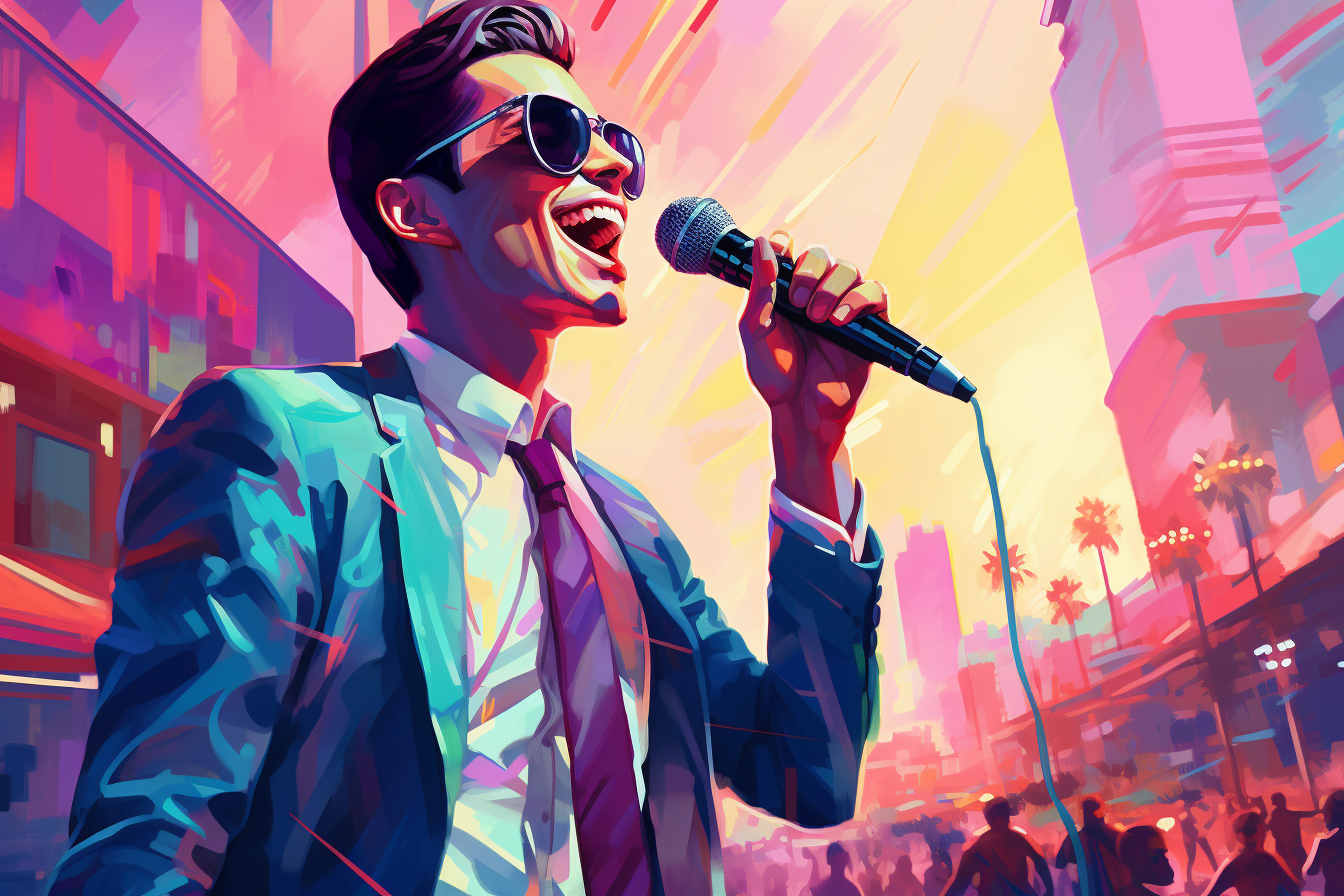 Navigating the world of real estate can be a serious endeavor, filled with market analyses, intense negotiations, and paperwork galore. Yet, as with all things in life, there's a lighter…