Essential Guide for Real Estate CRM Software
The idea of a "CRM" isn't obvious for many business owners (including real estate agents). It's a bit strange because the idea of "customers" is extremely obvious. Still the need for specialized software to manage these customer relationships isn't nearly as clear. In this article we'll explain the importance of CRM software for real estate agents and teams and break down some of the top products in the market…as well as factors for deciding between them.
But first let's explain what a CRM is: In a world where acronyms are everywhere, "CRM" just seems like another random spoonful of alphabet soup…so it's no wonder that some agents may not even know what CRM means. CRM stands for Customer Relationship Management software. In short, it manages your clients' information. It's also sometimes referred to as a customer database…or just a database.
No judgement if you didn't know that (but geek street cred if you did). However, IF you're an agent that's not aware of the capabilities of a real estate focused CRM you should check out this guide.
Why Does A Realtor Need A CRM?
It's pretty simple. Successful agents are twice as likely to use a CRM.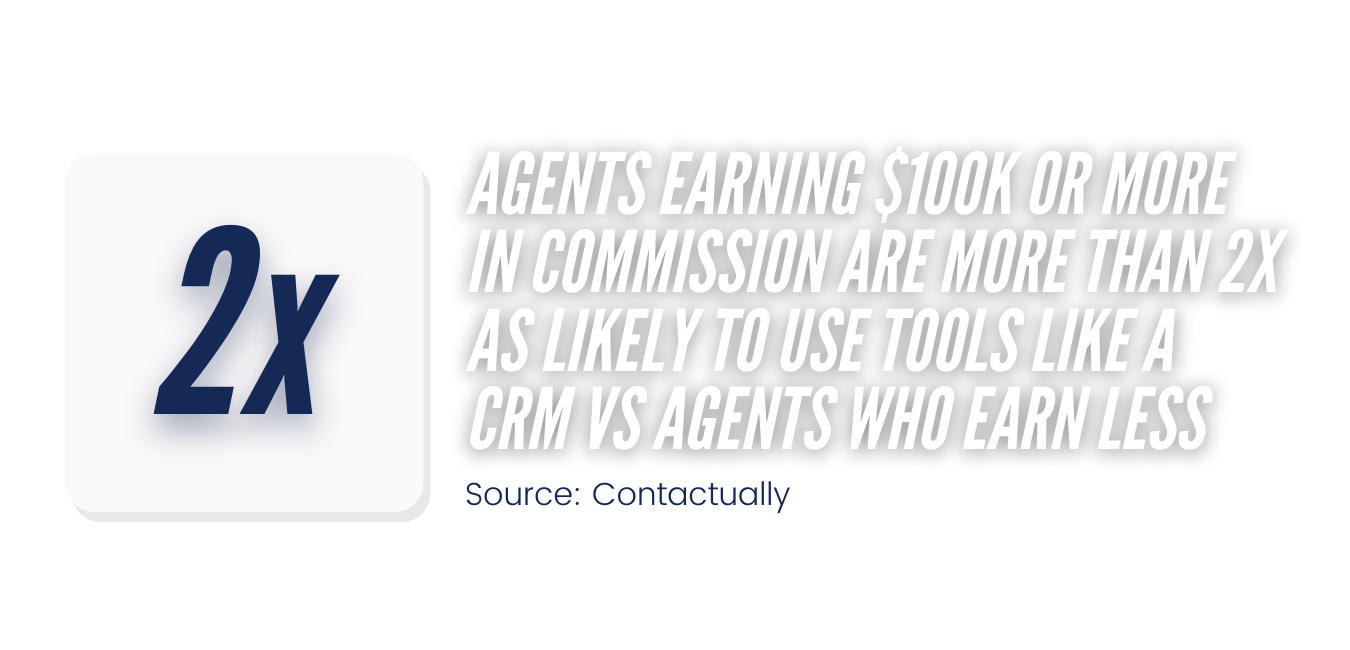 In a comparison between agents that just started using a CRM vs agents that didn't, the ones that opted for the CRM showed a measurable increase in transactions.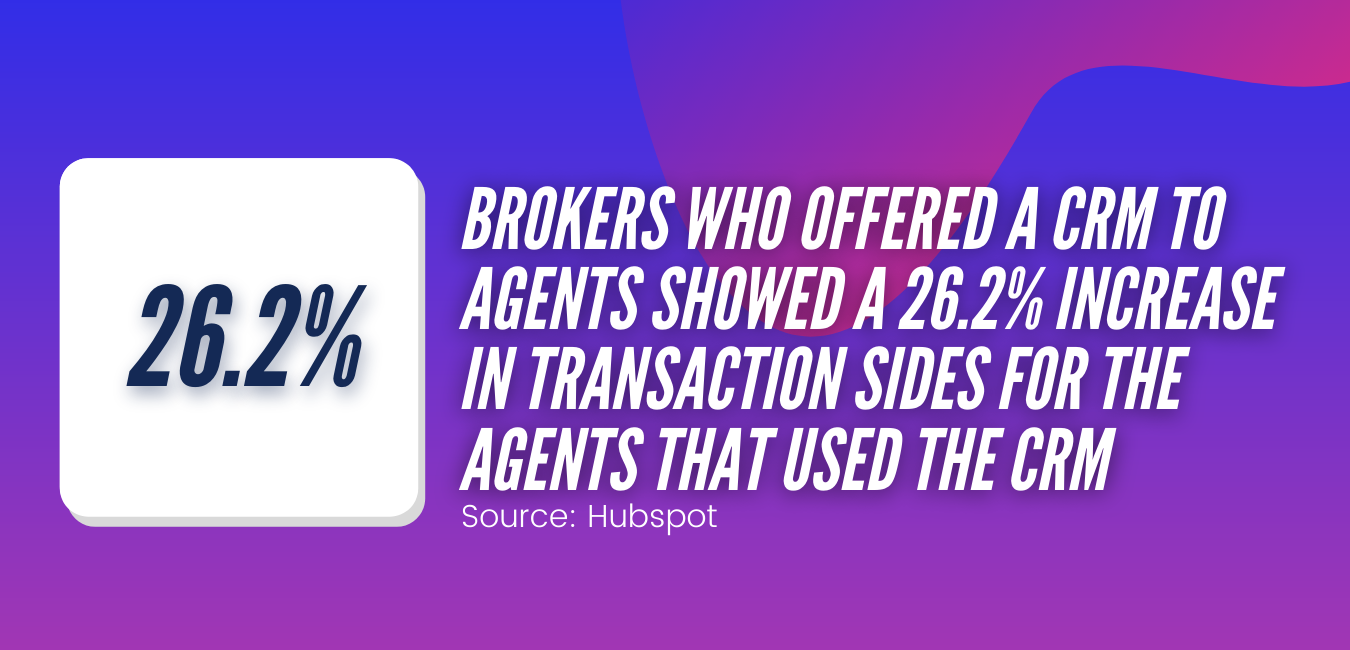 To understand these stats, it's critical to understand that CRMs won't create a business out of thin air, but they are great at helping agents keep in touch with leads and past clients…which results in repeat business and referrals. That's why CRMs are essential to many successful agents' business. Successful agents tend to get a higher share of their business from past clients AND referrals.
Besides that, CRMs just save time. After all, real estate agents are busy. Emails, contracts, presentations, appraisals, inspections, broker tours, events, etc etc. With so many demands on their time, something always has to give…and unfortunately that can result in customer relationship management falling through the cracks. That's what a CRM is designed for…so at the bare minimum, a good CRM saves you time.

Not only will we expand on what a CRM does, but we will also give you our top picks for the best CRM's out there for Realtors across different use cases. After all, selling real estate is unique, and you should have a system that works specifically for your needs and the needs of your clients.
What Is A Real Estate CRM?
So why is there a whole sub-category of Customer Relationship Management software just for real estate agents?
Real estate specific CRMs are designed with every part of the real estate sales cycle in mind: current leads, closed clients, dead leads, and referrals. Note, that some generic CRMs are still used by agents but before you go down the generic CRM path, make sure you're getting a system with the necessary lead management, marketing automation, and integrations because these are the areas where real estate is unique compared to the thousands of other industries that also use CRMs.
With most Real Estate CRMs there are a variety of follow up functions (email, text, voice, social mailers). Some CRMs will have transaction management features which are extremely tailored to the real estate sales process.There are also full featured agent website platforms with property search functions (IDX) that are bundled with some real estate CRMs.
Matter of fact, almost any real estate technology can be bundled with a CRM. For example some CRMs have lead gen services attached too. The only constant is that they are all cloud-based solutions to manage all your clients information, so you will have your customer database at your fingertips at all times…provided you have an internet connection.
What Are The Best CRMs For Real Estate Agents?
You didn't think we would tell you how important a CRM is going to be for your business and then leave you hanging, did you? We have had lots of experience using the following CRM software in real estate.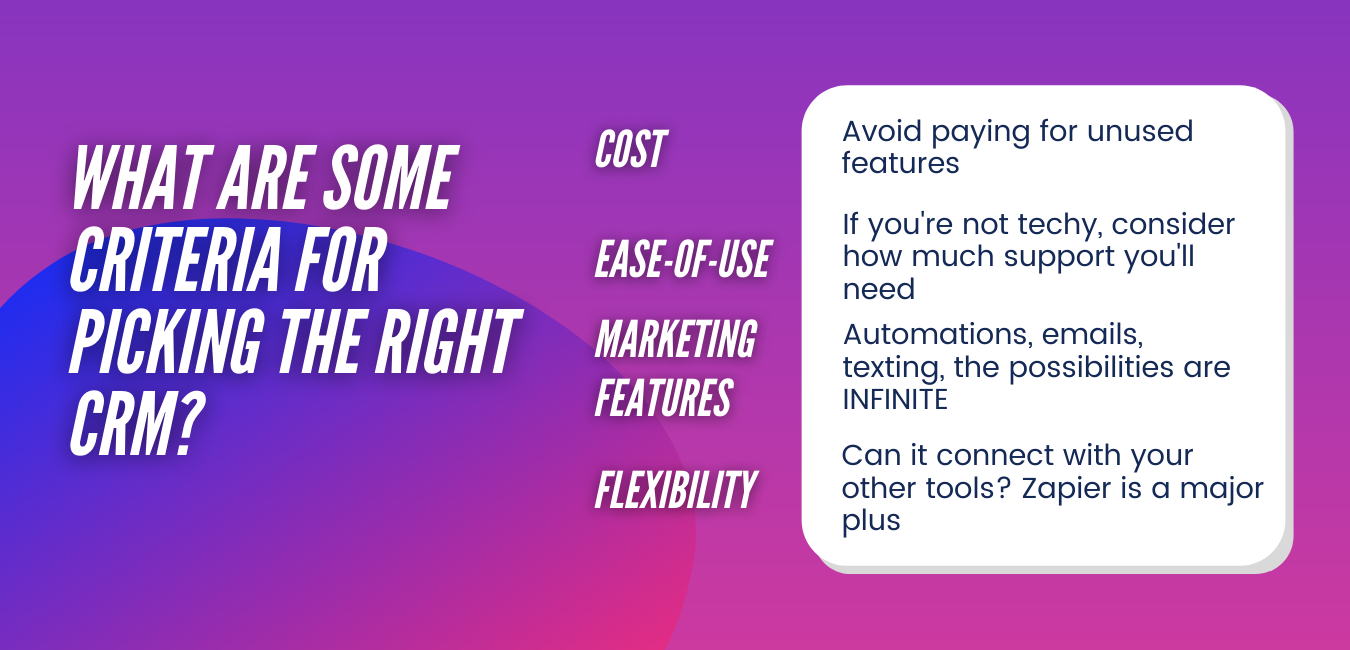 Some systems are going to be better than others. Some real estate software CRM systems can get a bit pricey, but at the same time, they could end up saving you a bit of money when you see all that they are capable of. Here is the list of our favorite real estate CRM software.
Pipedrive is not a real estate specific CRM, but it's grown a very solid reputation among real estate professionals. One of the best things about Pipedrive is it's simplicity. It's a sales focused CRM. It doesn't have a lot to offer in the marketing automation category, but it's flexible so it can integrate easily with solutions that will handle follow up and other bells and whistles. They actually have an app marketplace that includes 150+ other solutions…so they've taken the time to make connecting other tools very easy.
Pipedrive's CRM gets constant praise for ease-of-use because of their deliberate focus on the sales process. So while marketing automation, transaction management, lead generation, and website builders are all exciting features, they make a CRM bloated and difficult to navigate. Pipedrive wins in the ease-of-use category.
Using Pipedrive, you can create different pipelines to help you track clients at different stages of the sales process. Moving a client from one stage to another is satisfyingly simple with Pipedrive. Their application makes it easy to organize your client database and put all of your client conversations and notes in one place. Plus you can also get reminders to follow up, but that's about the extent of Pipedrive's marketing follow-up features.
The saying "jack of all trades – master of none" applies here. Pipedrive is by no means a jack of all trades. In a feature by feature comparison it's gonna lose out to pretty much every other real estate CRM out there. However, don't write it off. The Pipedrive feature set is focused and very intuitively arranged within their application…and depending on how tech savvy you and your team are ease-of-use can matter a LOT.
Now if more robust functionality is required from your CRM you may want to read on and find out about the other CRM options.
LionDesk is one of the most well known CRMs for real estate agents and has also become very popular with loan officers. LionDesk is known for its' combination of powerful follow up features, while still maintaining ease of use all at a reasonable price. If you have been putting off investing in a CRM system because you don't think you can justify the cost, LionDesk is most likely to prove you wrong.
The CRM functionality solid with LionDesk, but the marketing functionality really shines with LionDesk. Their "communications" stack has it all: text, email, snail mail, a dialer feature, auto-responders, drip campaigns, bulk options, and more.
Those drip campaigns are a big time saver btw. It takes time and concentration to sit down and build out a strong email campaign. Using one of the hundreds of shared email campaigns that LionDesk offers will undoubtedly make things much easier for you. You can customize these campaigns to work for your brand.
But really LionDesk turns heads because of the reasonable price tag on a really full featured solution. Yes there's a CRM somewhere in there, but it's the excellent marketing features that'll make the difference in your business. If you are looking for more follow up options than you can shake a stick at, and don't want to spend a fortune, LionDesk is worth a close look.
Also in the camp of real estate CRMs that pair really impressive marketing automation is Follow Up Boss. There are a LOT of top performing agents that are Follow Up Boss "lifers". You know it when you ask them "What kind of CRM do you use?" and they say matter-of-fact-like "Follow Up Boss" with a tone that screams obviously. It's not snark, it's just that Follow Up Boss has made a name for itself in real estate agent coaching and mastermind circles as the go-to CRM for marketing automation.
Now this CRM is pricier than the previous options, but it's got some very compelling features…which is why many agents swear by it. Follow Up Boss handles all forms of modern communication: calling, texting, and emailing.
Plus it integrates with your existing real estate website with their tracking pixel. What that means is that leads' website activity is tracked alongside their other customer data so you can prioritize and personalize follow up.
Follow Up Boss has also made a name for itself by being an open platform. That means they've developed excellent functionality when it comes to transporting leads to and from other systems. No platform lock in here. If you are afraid to make the switch because of a database you have setup with another real estate CRM software, do not be concerned. Follow Up Boss has anticipated this, and they will make the transition seamless…and that holds true if you ever decide to move your data to another solution. It's this same ethos that's led them to integrate natively with MANY other real estate solutions. They even have native integrations with tools that some may consider a competitor. Silly you may say, but we think that shows confidence in their functionality. Follow Up Boss works well for brokers and agents.
It has great team features like lead routing too. That functionality lets team leads or brokers distribute leads to individual agents and track the team follow up to make sure agents are all staying on top of their lead nurturing.
Welcome to the jack of all trades segment of real estate CRMs. Wise Agent is almost always mentioned at/near the top of the best real estate agent CRMs because it's chalked full of features that are tailored to what real estate agents want.
Here's a rundown of what they offer: CRM, marketing automation, transaction management, property landing pages, time tracking, and a set of real estate team features. Wise Agent has got you covered at literally every stage of the sales cycle.
Like most of the other real estate CRM Software, Wise Agent can centralize all the information you have about your clients and let you stay organized and engaged, but that's just the tip of the iceberg. One of the benefits of a more "all in one" solution is that having to switch between systems wastes time and can be frustrating especially for agents that aren't tech savvy. Plus having many systems that aren't well orchestrated will lead to gaps in your business processes.
Hands down the most impressive feature for Wise Agent is the price. It's actually cheaper than the offerings that have less than have the features. It's like sticker shock in reverse. So if you need a CRM solution and a whole lot more, check them out. You will get your money's worth and much more.
Ok, in the fifties, this is what they would call "the Cadillac of Real Estate CRMs" (in a heavy NYC accent of course). It's almost not fair to call Propertybase a CRM because it's got so much more going on.
Besides the CRM, it is packed full of solutions: email and print marketing studios, social media campaign launcher, website builder, branded ad campaigns with optimized landing pages, and transaction management.
There's a LOT going on and btw the price isn't for the faint of heart! But when you unpack all the features you're getting, it's actually a killer deal.
It's pretty much everything needed to generate leads, manage real estate transactions and build out a real estate brand is included with Propertybase. It's almost like a brokerage in a box. Just add agents.
One of the many differentiators, is how Propertybase combines their CRM with a website and hosting.
The lead generation tools are also options not often found in Real Estate CRMs…but it makes a lot of sense to have it integrated. Plus the transaction management features are a nice touch to keep deals on track and not have to switch between systems. Basically with Propertybase your team can say goodbye to task switching.
Realvolve is another product that has so much additional functionality, it's almost misleading to categorize it as a Real Estate CRM. While Realvolve has the real estate customer database functionality that users may expect, a lot of their features extend into contact engagement. For most CRMs that just means email and text drip campaigns, but Realvolve takes this further by offering an interactive calendar that helps agents schedule and prioritize tasks. The Calendar functionality also works great with setting up repeating tasks for a nice efficiency boost. PLUS contact & notes synchronization with other apps like Evernote and various Google apps.
They also offer processes and functionality for teams to delegate and streamline their workflows, which is not a common offering in the other Real Estate CRMs we've covered.
To complete the feature set, Realvolve has transaction management tools and document management…both of which integrate seamlessly with their contact and scheduling features.
With Realvolve, agents have an all-in-one system to track people, time, transactions, and all the communication along the way. They also have built quite a few integrations for agents and teams that need even more functionality.
With as many features as Realvolve has, their price point is surprisingly reasonable especially for a single agent. For teams the price jumps up pretty quickly (with some volume discounts)…but the platform is certainly designed with teams in mind so there's still good value.
In addition to a great name and a cool logo, Real Geeks differentiates itself from other real estate CRMs and platforms by combining lead generation and management. Once again (we're a broken record right?!) it's not fair to pigeon-hole Real Geeks into a pure real estate CRM software category. It's an end to end offering for getting new business, which is arguably the most essential part of any real estate business.
The lead generation product within Real Geeks is called "Real Leads" and is focused on Facebook paid marketing and Google pay-per-click (PPC) campaigns. Interested consumers are directed to lead capture forms on agent websites that are also powered by Real Geeks.
These sites include a full featured property search tool (IDX) where buyers can save searches, set filters, favorite properties, and browse interactive property media like mapping and street view.
Bolted to that is a nurturing component with property alert emails to bring users back to agent's site. Of course the agent gets full visibility into the behavior of each lead so they can understand each buyer and personalize follow up.
For seller leads, they have market reports and property valuation functionality too. All of their consumer facing sites are mobile responsive too.
So yes, central to all of this functionality is a true CRM for Real Estate Agents. On the lead nurturing side, Real Geeks offers the expected automated Email/SMS drip follow up, SMS autoresponders, as well as, real estate team specific features like lead assignment, reminders and stale lead features so no lead gets left behind. They even have metrics to track individual agent activity to make sure each member of the team is staying on top of their follow up.
This real estate software package is definitely worth a look if there's a strong need for an integrated lead generation and follow up tool.
What Are The Top Real Estate CRM Integrations?
As we've covered, the offering across these real estate CRMs vary. Also keep in mind that, as the industry shifts ("change" is the only constant, right??), there will be feature needs outside of what a chosen CRM offers. So having an open system with the possibility for integrations is an important factor in picking software for a real estate business. This goes for CRMs, realtor marketing tools, transaction management, and beyond. Generally speaking, beware of closed systems. Not only do they lack integrations, but switching costs are deliberately high.
Every CRM we've covered above has a Zapier integration which makes them inherently open. That means you can use social marketing and real estate lead capture software like Curb Hero to easily sync leads to any of these CRMS.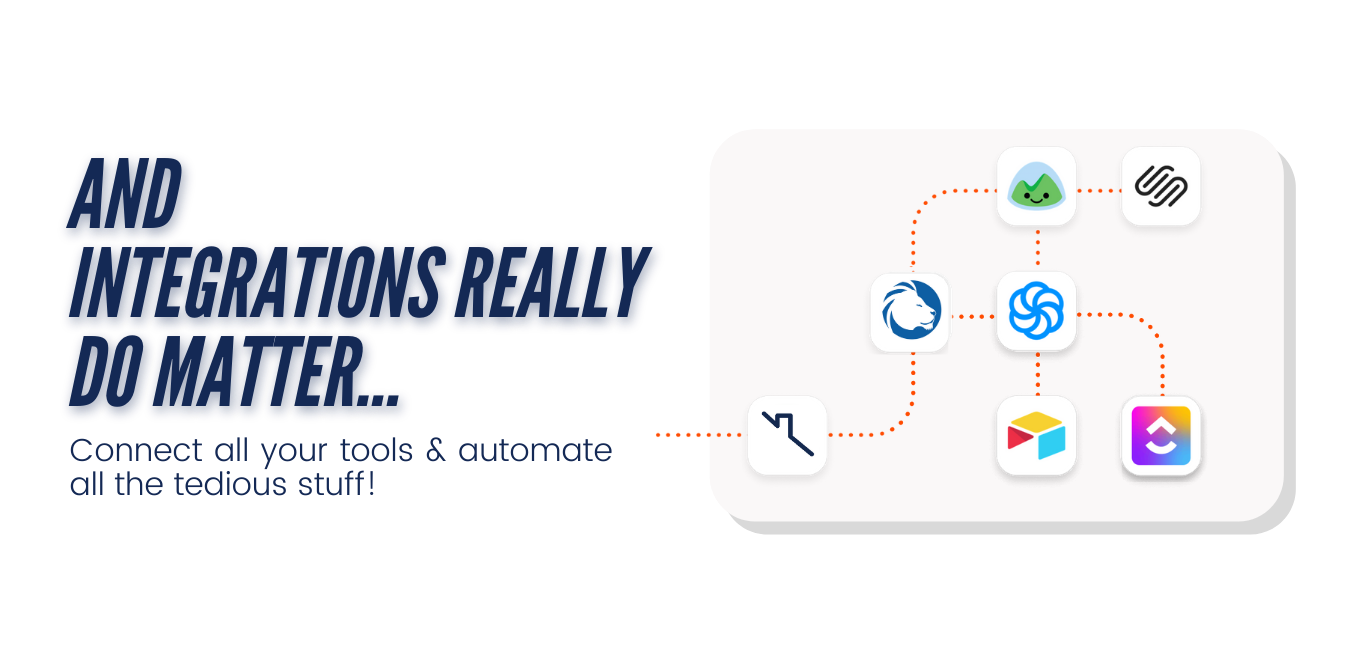 Many of the CRMs we've covered also have native integrations which make connecting specific tools more straightforward.
The most important real estate software integrations to consider when choosing a real estate CRM:
Data import and export: Lack of contact data export is a sure sign that switching costs are going to be high if you ever choose to leave a system. Importing the data is always a nice convenience too. Most CRMs for real estate agents have support staff that will assist with these operations even if they aren't self serve features within the software itself.
Additional marketing software: this is a fast moving part of the business so it's important to have integrations possible on both sides (your CRM and your shiny new marketing software). The more real time your integration is the more effective. For example Curb Hero has real time integrations with 2000+ CRMs and marketing platforms via Zapier.
Lead generation integrations: something to look out for as you browse different lead generation tactics. This may not always be possible, and sometimes a lead gen solution may be so effective that you can tolerate a bit of manual overhead…just remember that lead gen services AND human error are both costly.
MLS integration: this may be critical for powering any property search functionality you may be delivering in your CRM or connected marketing apps.
Transaction management: well at some point those leads are gonna go under contract right?! IF not there are bigger problems to worry about, but provided you are converting your leads, it's good to have a buttoned up process so that your leads details are automatically added to whatever software is going to be managing the transaction.
Post transaction follow up: For most successful agents, repeat and referral business makes up the majority of their income. That doesn't just happen by accident. There are marketing apps dedicated to things like getting positive reviews, sending closing gifts, and staying top of mind with newsletters and social media. Getting your CRM synced up with these tools leaves agents with one less thing to worry about when growing this important business source.
What are the Risks When Implementing a New CRM System?
Whether you're starting to use a CRM for the first time, or you're switching from one software program to another, you might run into some challenges along the way.
Thinking about potential problems might seem scary, but don't let the idea put you off implementing a new system – remember that ROI we talked about earlier? Top producers are more likely to use a CRM, and conversely, using a CRM consistently will often lead to higher earnings – Ch-ching!
Now you've got a handle on the value of CRMs and have some ideas about which ones to try, let's talk about the risks you might encounter. Hopefully, we can help you mitigate them so you don't end up throwing in the towel before you see success.
So . . . what stops agents from rolling out their CRM successfully, and how can you make sure you stay on track?
Common Challenges
CRM use is growing like crazy. In fact, CRM software sales are expected to reach over $80 billion by 2025, making it the fastest-growing software market in business. Tracking your leads and interactions can help you increase client touchpoints and ensure you convert leads to sales, but the return on investment will only come if you use it consistently. Here are some risks that could lead to falling off the CRM wagon:
It Doesn't Do What I Need it To!
You can prevent this problem with some research and planning before selecting your new CRM (see above for our recommendations.) Choosing the right software for you and your business is essential for success, so get clear why you wanted a CRM. Then, decide which features will provide the most benefit for your business.
Start by talking to other agents, especially those with businesses similar to yours. Find out which programs they love and which ones make them grumble, and ask the reasons for their opinions. Learn what their pain points were in implementation, so you can attempt to avoid them.
Then narrow down your choices and ask for demos. For each program, decide whether you like the interface and determine the extent of the learning curve. If the program isn't user-friendly, you run the risk of abandoning ship in frustration. Try before you buy. Make sure the CRM will meet your needs for specific features and integrations with your favorite productivity apps.
It Looked Better in the Sales Demo
CRMs are powerful tools, and each one is different; no surprise there. We recommend taking advantage of onboarding training at implementation and any tutorials provided by the CRM. The fact of the matter is, you need to be trained on your new CRM. It will make troubleshooting much more straightforward and implementation a breeze if you know how to get the system to do what you want it to on day 1. Sorry, no winging it here!
If you did this, and the CRM worked beautifully in the demo, you took the training, and it all clicked, but now that you have your hands on it, it's difficult– you've got options. First, YouTube is your friend. Someone out there has most likely already encountered this issue and probably posted a tutorial on YouTube. If that turns up no luck, you can reach out to the CRM company to troubleshoot or hire someone on a freelance site to help you resolve the issue.
I'm Too Busy to Input the Data!
Yes, there is an initial time investment. You'll either have to enter your contacts for the first time or migrate from one CRM to another. However, there are marketing automations that exist to integrate leads so moving from one CRM to another may be easier than you think. The fact is, the investment will save you time in the future and make it much simpler to keep in touch with your sphere. If you really can't fit it in, or the thought of data entry makes you groan, you can always hire a virtual assistant to do it for you.
As far as entering information later, the more you use it, the easier it gets. Plus, having your data all in one place sure beats searching your home, your office, and your pockets for random sticky notes and business cards.
It's Too Difficult to Use
Take advantage of any training offered and use whatever customer support you can. Most CRMs have online tutorials or webinars you can access 24/7. If you pay for your CRM, some companies will send a trainer to your office. And, of course, even free programs offer community forums where folks will try to answer all your questions.
Worst case scenario? Ask a colleague to coach you. Caution, this option may require a bit of bartering (think chocolate or wine).
I Can Never Find What I'm Looking For!
Again, planning is essential. Before you start using your system, make decisions about how you will enter and display information. As the saying goes: garbage in, garbage out. If you don't take the time to set up your CRM right from the get-go, it will be much harder to find what you need. Use consistent formats for data entry (such as Last Name, First Name) and naming uploaded files. For example, you might use the date, client name, and file category (0921 Smith Buyer Rep) to label each file.
Also, a CRM with too many bells and whistles may turn out to be more confusing than practical. If you don't need or won't use more advanced features, there's not much sense in paying for them.
How to Roll Out Successfully
If you've considered these factors, you should be able to roll out pretty smoothly. Take your time and make sure you build out the system so you'll use it effectively.
Whatever you do, see it through. If this is your first time using a CRM, you might still be tempted to write someone's contact info on a napkin. Don't do it! It's not 1993 anymore! Pick up your smartphone, open the CRM app and enter the data, right here, right now.
Likewise, if you've previously used a different CRM, you might want to revert to the old one. You may need to use both systems simultaneously until everyone is on board with the new one. That's okay, but don't let it drag on forever. Using both can get messy, and it's expensive to support two licensing subscriptions.
Whether you're launching your new CRM for your individual use or across the office, set a deadline for the final switch and stick to it. Otherwise, you might find yourself falling back into your old ways (like getting back together with an ex), enjoying the familiar but never moving forward.
Don't Just Get Your Feet Wet, Dive Right In!
As you can see, there are some easy pitfalls to watch out for when implementing a new CRM. A little planning, however, can help you avoid them. Once you get on board and learn the basics, using it will become second nature. You'll have client info and interactions at your fingertips, your marketing will be more automated, and you'll be providing better customer service and follow-up – all of which can help you increase your earnings.
Conclusion
Managing your business' customer list within your smartphone contacts app is like a pro athlete showing up to the game ready to play in their indoor slippers. Sure they could, but it's just not a pro move…and they're not going to perform to their full potential. Similarly, without a real estate CRM in place, you are doing your business a disservice because your customers aren't being managed optimally from a variety of angles.
Funny enough, while there's a range to how much Real Estate CRMs cost, regardless of the price, you will probably more than make up for it by saving one lead from slipping through the cracks, getting a past client to do another transaction with you, or getting someone to refer a friend. CRMs are built to enable these opportunities and that's why successful agents are more likely to use them. Game on.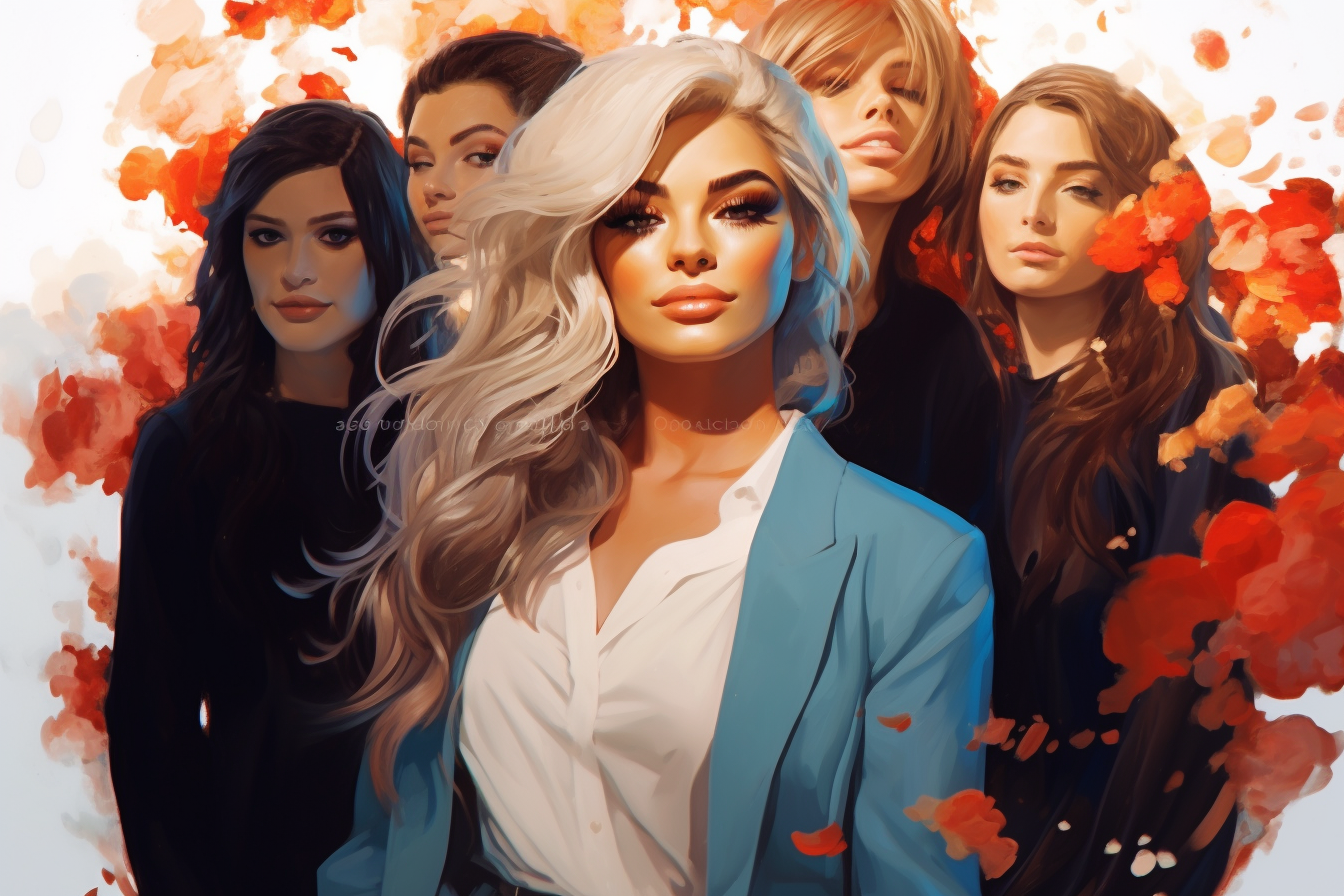 Cracking open the mystique of what to wear to an open house? Every bit helpful as Waze, this breezy guide to perfecting your open house attire combines classic styles—campaigning for jeans, tumble through laughter!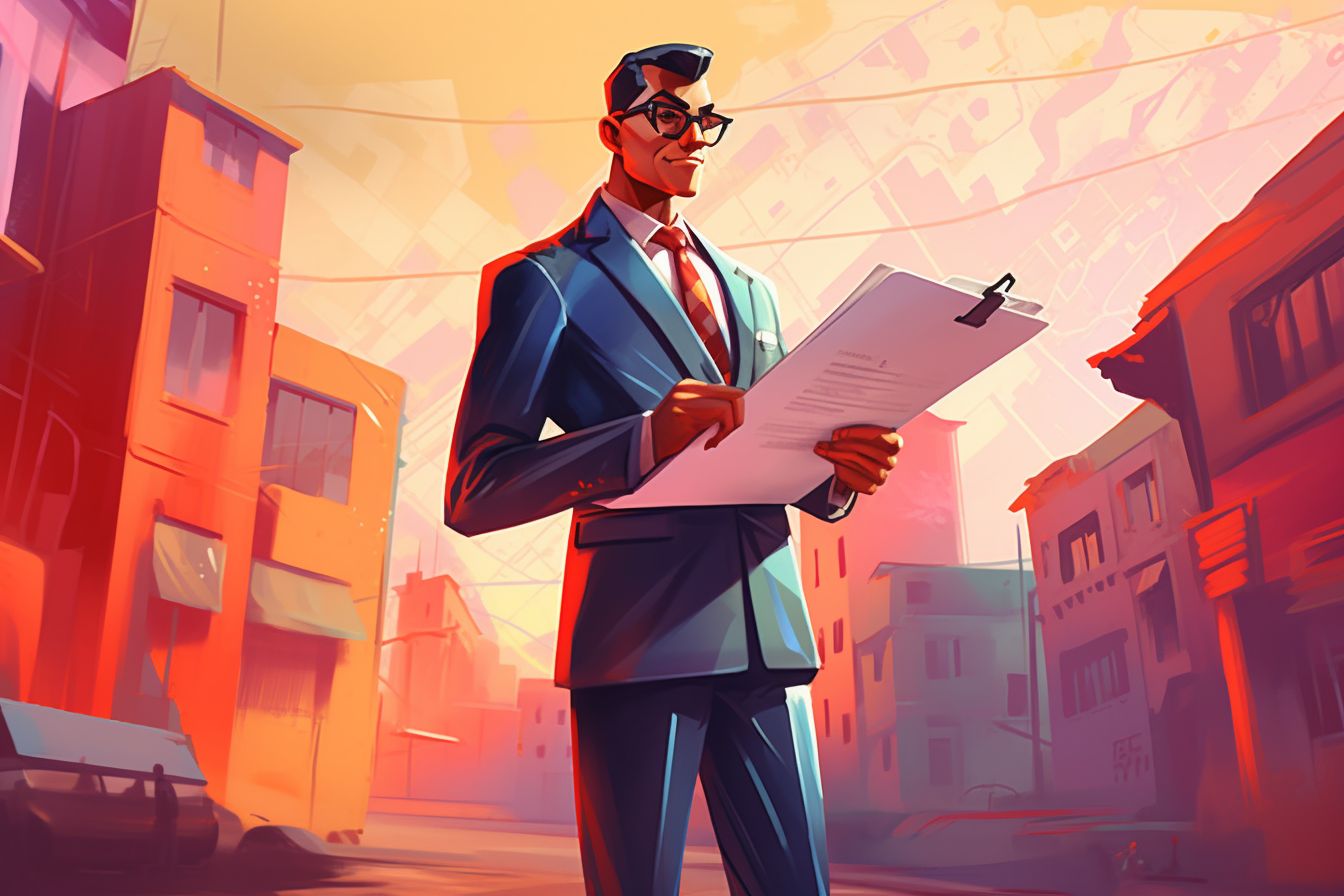 Ok we can admit it: learning how to craft the perfect Open House Questionnaire doesn't sound like particularly stimulating reading…to anyone. But getting a competitive advantage in your market, on…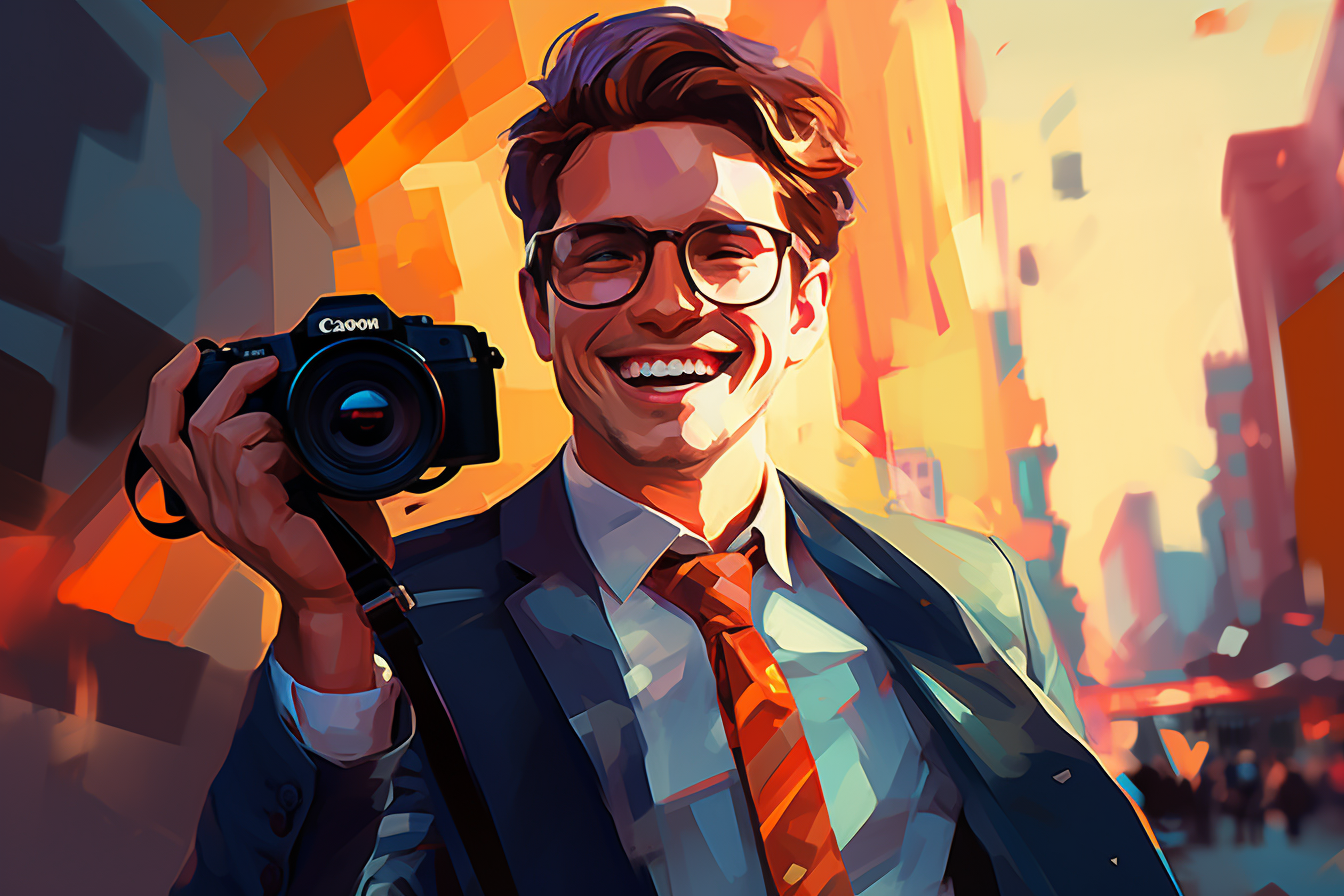 Lights, camera, action! Unveil the secrets to real estate videos that'll sell like hotcakes. Engage your viewers with captivating content, foster relationships through comments, and thank new followers. Lights, camera, engagement! 🎥🏡 #RealEstateVideos