On the actual day of your Open House one of the most important marketing elements is your signage. Is it surprising, especially in the digital age, that physical signs can still be so critical?
Well, here's why signs still rank near the top on our list of Open House ideas. After all the property details are published and social media is posted, and emails are delivered…people now need to navigate the physical world to get to the Open House to see the property. That's why those signage is key. Here's everything that you need to know about Open House Signs.
Types of Open House Signs
The most common "Open House Sign" is just a real estate yard sign that's focused on promoting an Open House.
The "yard sign" is the most common type of Open House Sign because of its versatility (it's not just for yards btw). The standard yard sign sizing is 18×24″ (most common), 24×24″, and 24×30″.
These sizes are large enough to be visible from a distance, but small enough to be easily transported…and they're often times double-sided because many of the frames agents use will allow the sign to be viewed from both side.
There is actually a lot of variation when it comes to types of Open House Sign frames that agents can pick from.
Open House Sign frames
Fun fact: Not all "Yard signs" involve a yard.
There are many frame options available to agents…and the frame is selected based on how the sign will be used.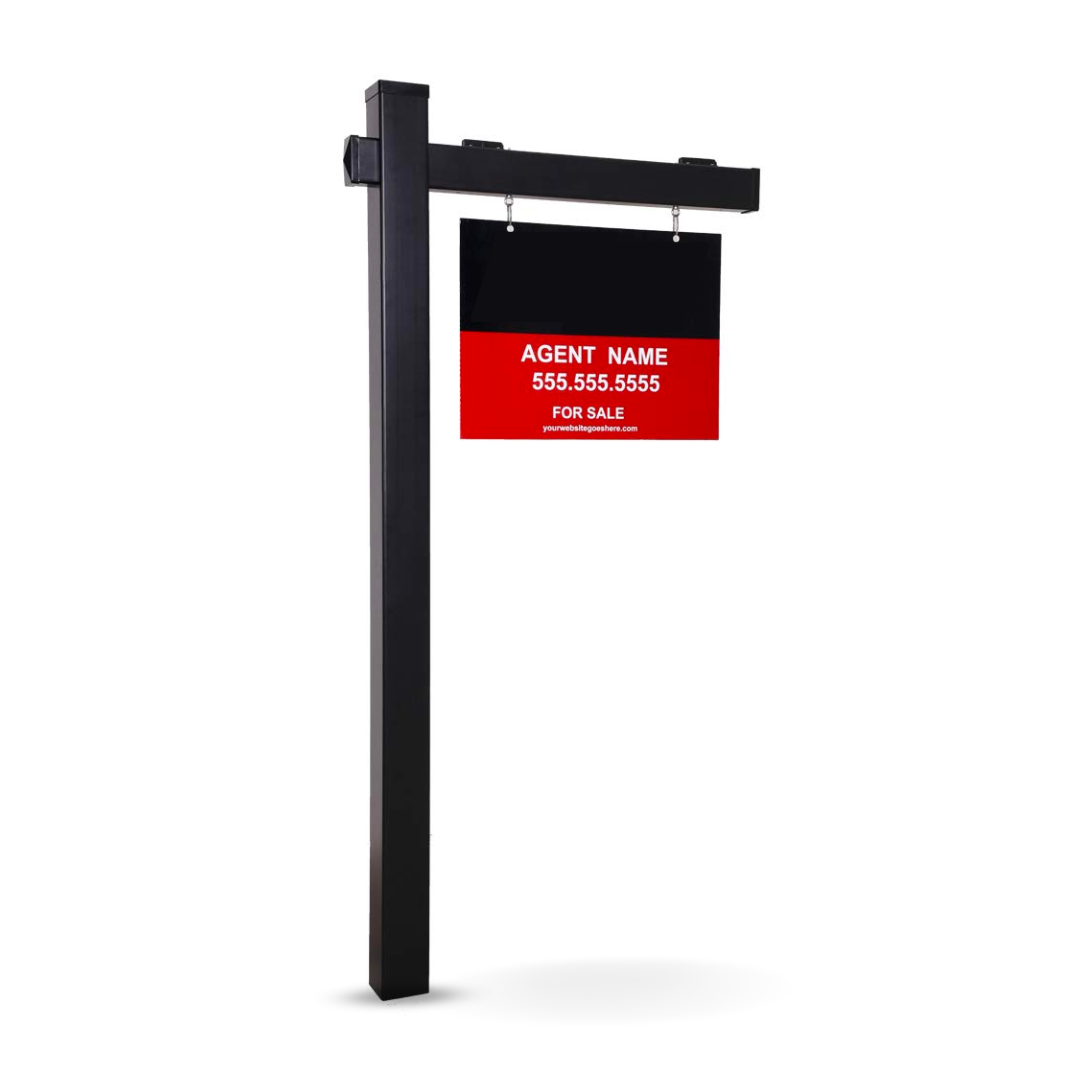 Here are the most popular Open House Sign frames and how agents use them:
A Frame Open House Sign: An A sign (aka sandwich board or a chalkboard sign) is a portable, freestanding sign (no yard necessary). There are both swinging and reinforced A Frame Open House Sign options. They are very often used as directional signs to guide visitors to the property. The swinging frame should be used with a double-sided sign but the downside for swinging A frames is that the signs will blow around during windy conditions. A frames also can have inserts for 1 or 2 sign riders (see below for info on those).
Arm Post: A real estate arm post is usually made of metal, wood or plastic and holds a hanging yard sign below the arm. The post is placed in the ground in front of the actual property (usually in the front yard) where the sign is most visible. Because they're placed right in front of the property, the signs used with them don't typically include arrows. Arm posts can have an insert for a sign rider and sometimes the yard sign used may include a chain attachment to hang a rider below it.
H Stake: An H stake is a type of support used to hold real estate yard sign in place from the bottom. These stakes are typically made of metal and are designed to be inserted into the ground such as grass or soil. They aren't as sturdy as Arm Post signs but are much more portable and easy to install, so they are often used as directional Open House Signs in suitable locations near the property that's for sale.
Within these types of Open House Sign frames there are many variations including: Open House Signs with a flyer box attachment, Open House Signs with flags, and Open House Signs with 1-2 sign rider inserts.
The Rider Open House Sign: A real estate sign rider is a small sign that is attached to the top or bottom of a real estate yard sign to provide additional information about the property being advertised. In the context of an Open House, a real estate sign rider could be used to announce the Open House as well as include the date/time, for example "Open House Sunday"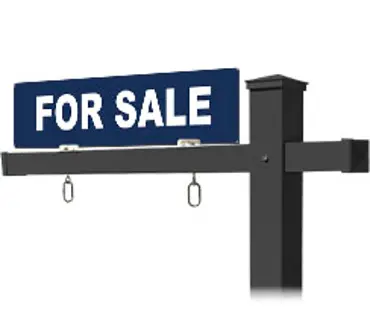 Real estate sign riders are often used in this way because they can be added (and removed) for timely information without affecting the main yard sign. This allows the yard sign to focus on the property and the agent/broker's brand which ends up being more visually appealing and easier to read.
To use a real estate sign rider to advertise an Open House, the agent just needs to have a frame that has an insert, clamp, or other attachment for the rider (usually on the top or bottom of the main yard sign).
Feather flags: Help your Open House stand out with colorful banners that flap and sway in the wind. Feather flags are crafted from either light-weight polyester or durable nylon and come with metal or fiberglass poles and a sturdy base for maximum stability in (almost) any wind conditions. It's a great way to make sure potential buyers take notice.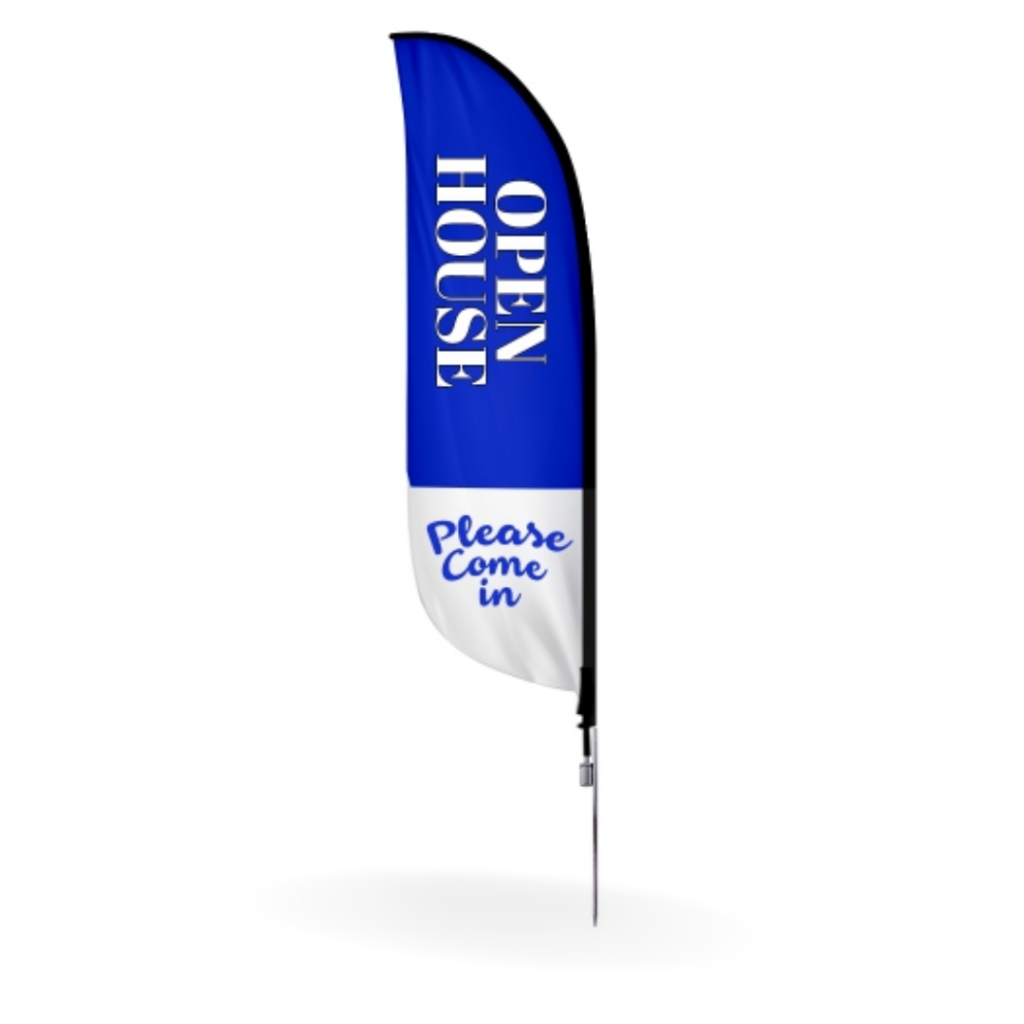 Picking the Best Open House Sign Design
Eye-catching and memorable Open House Signs are the way to go if you're looking to get more potential buyers into the Open House. But when looking to grab maximum attention make sure you don't sacrifice the clarity of your message. The sign needs to be legible from a distance AND contain the critical pieces of info that an Open House visitor needs to get to the property.
Here are some customizable Open House Sign designs to use. All these design options can be updated in Canva and then exported and sent to a printer.
And using Curb Hero (it's 100% free for agents), you can quickly create QR Codes that are perfect to include in your Open House sign like this.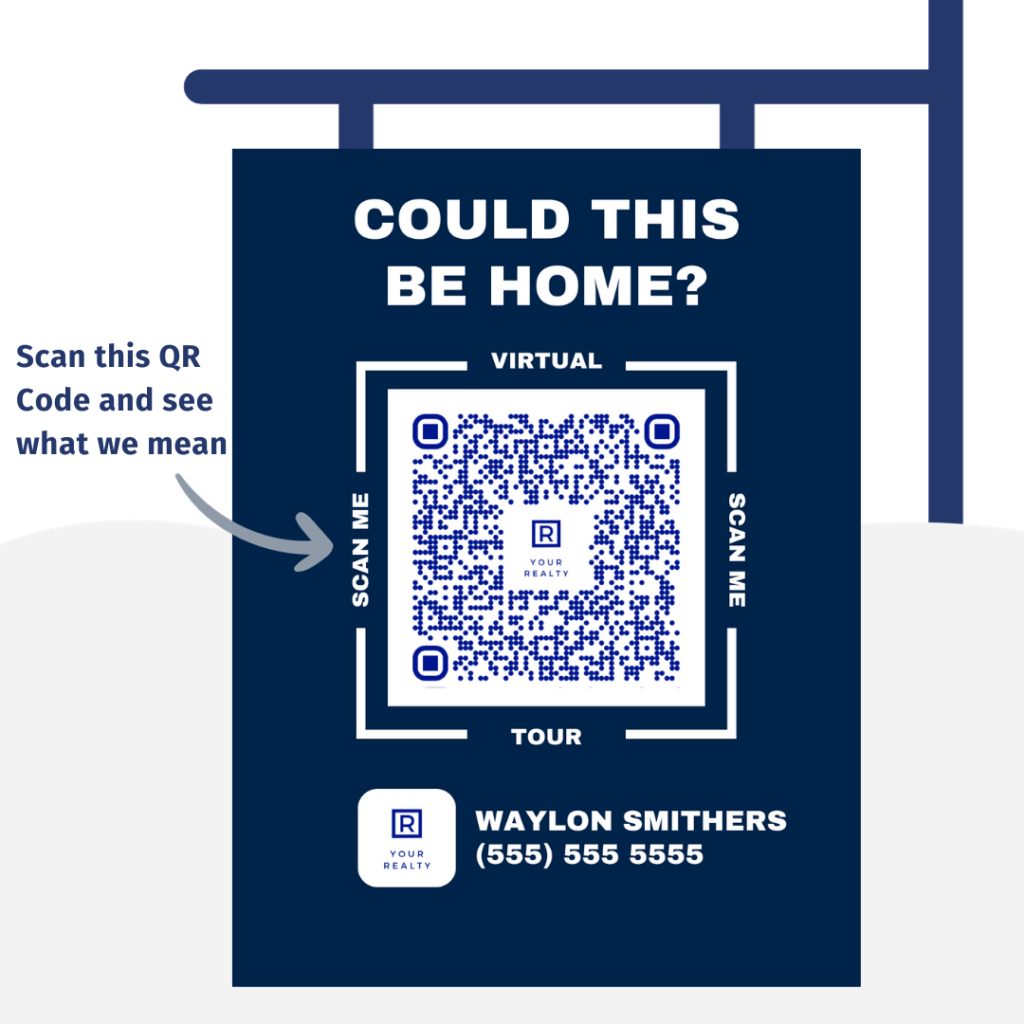 Create Branded Real Estate Signs
Use our Real Estate Sign design studio (with templates) to create your own Open House sign designs.
Open House Sign Design Best Practices
Here's how to make sure you're sign is both eye-catching and effective at conveying property details.
Direct: Use short, simple phrases to convey the direction to the Open House. A big arrow with the words "Open House" is often enough. "Open House This Way" is another option to be more explicit when guiding people.
Visible: Use bold, easy-to-read fonts: Use bold, easy-to-read fonts on directional Open House Signs to make them more visible from a distance. Avoid using small, hard-to-read fonts or overly decorative fonts, as they may be difficult for people to read as they drive by.
Actionable: Arrow signs can be especially helpful for directing people to the open house. Use arrows to clearly indicate the direction that people should go in order to find the open house.
Here are some answers to other Open House Sign design related questions:
What is the best size for an Open House sign?
Real estate yard signs come in these standard sizes: 18×24″ (most common), 12×18″, 24×24″, and 24×30″, 24×36″.

Following these standard sizes ensure your sign will fit frames and holders that are designed to fit these standards.
What size font should I use on an Open House Sign?
The size of the font on a real estate yard sign will depend on the size of the sign and the distance from which the sign will be viewed. In general, it is best to use a larger font size so that the text is easy to read from a distance.
Here are some guidelines for font size on real estate yard signs:
– For a standard 18×24 inch yard sign, a font size of 24-36 points is generally suitable.
– For a larger 24×36 inch yard sign, a font size of 36-48 points may be appropriate.
– For a very small yard sign, such as a 12×18 inch sign, a font size of 18-24 points may be sufficient.
It is also important to consider the readability of the font. Choose a font that is easy to read at a distance, such as a sans-serif font like Arial or Helvetica. Avoid using script or decorative fonts, as they can be difficult to read from a distance.
What info do I need to put on an Open House Sign?
Your name, phone number and brokerage are essential pieces of info to include on an Open House Sign.

If this is a sign that's meant to direct visitors to the property, a clearly visible arrow is absolutely required (as are the words "Open House").

We recommend also including a QR code that directs prospects to info on the Open House and property – like photos and the address and Open House days/times
How to get the address on an Open House Sign?
The address is always an important detail when marketing properties, but since you don't want to buy new signs for each listing, posting the address on every sign is not straightforward.
A solution like Curb Hero's dynamic QR code can link people to the address and much more info about the Open House days/times and property info like photos, directions, and other important details. For most cases, this is much more ideal than trying to write or print the actual address on all of the Open House Signs. There are also dry erase Open House Signs but the dry erase tends to look worse and worse over time (just like dry erase boards in offices and classrooms).
Where to Place Open House Signs to Maximize Visitors?
Chances are you don't have enough Open House Signs. Some super agents like Andy Tse recommend more than 30 signs. And giving his results it's hard to argue with that.
Important: Before plastering the neighborhood with your beautifully designed yard signs, know your local sign ordinances. If you break the rules, the signs may get confiscated…and finding out where the city has your Open House Signs is never a fun phone call.
Some other tips on where to place Open House Signs:
use Google Maps Directions to find the most common traffic routes to the listing
place directional signs at key intersections along those routes
when possible use multiple directional Open House signs at intersections and place both on the sidewalk and median
make sure to place signs in a way that does not obstruct traffic or pedestrian paths
utilize real estate door hangers within the neighborhood too (door knocking is always a good idea before the Open House too!)
Where can you buy Open House Signs?
There are a variety of places to buy Open House Signs. Many online retailers carry high-quality and trustworthy signs. Here are some popular options to buy Open House Signs:
Sign Sign Everywhere a Sign?!
So there you have it! A knowledge bomb on Open House Signs. Hope it was valuable info and that your next Open House has signs that attract more visitors and positive attention for your brand.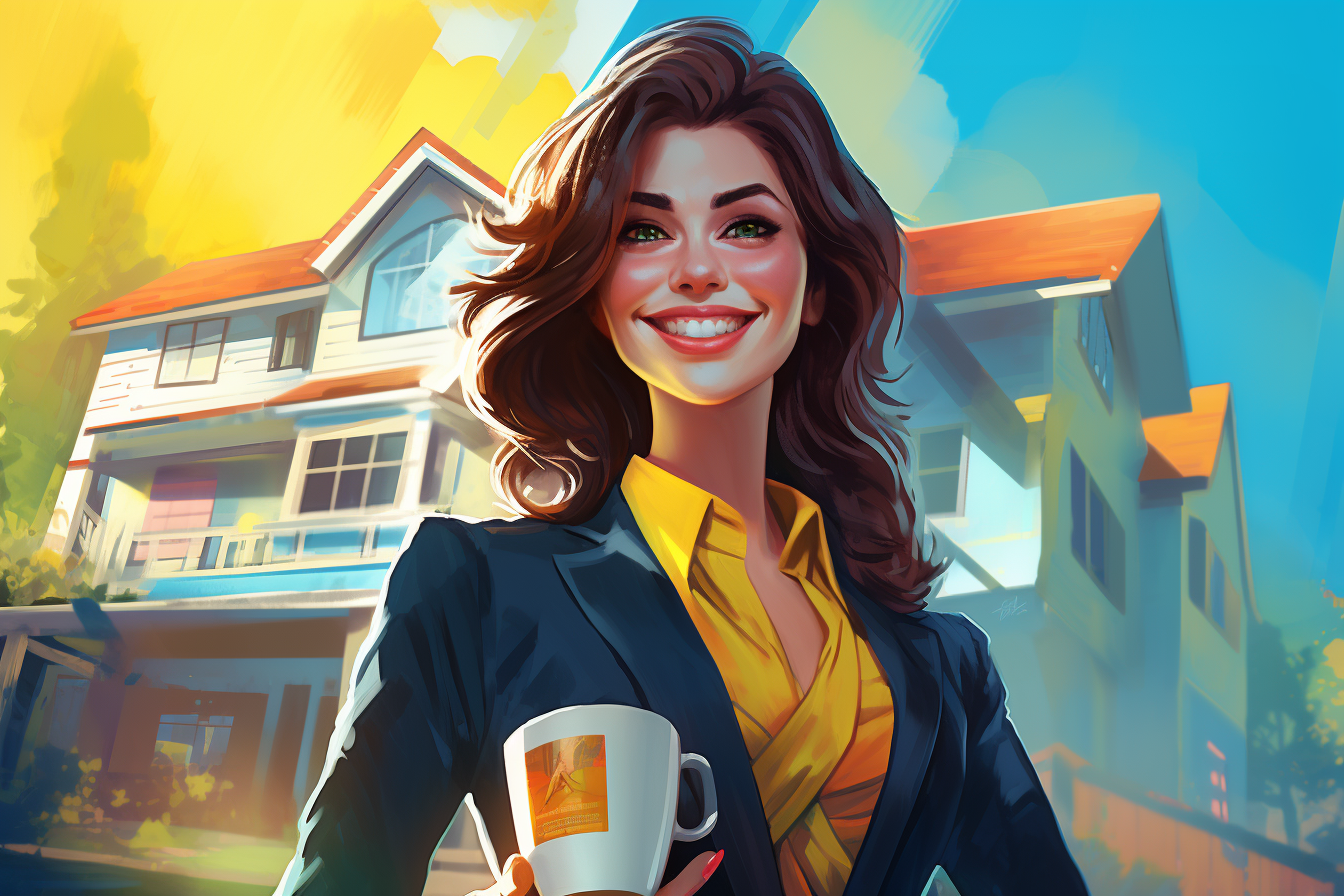 Discover the ultimate guide to real estate swag—from chip clips to pop sockets! Boost your brand and captivate clients with durable, customized goodies. Glam up your marketing game now! #RealEstateSwag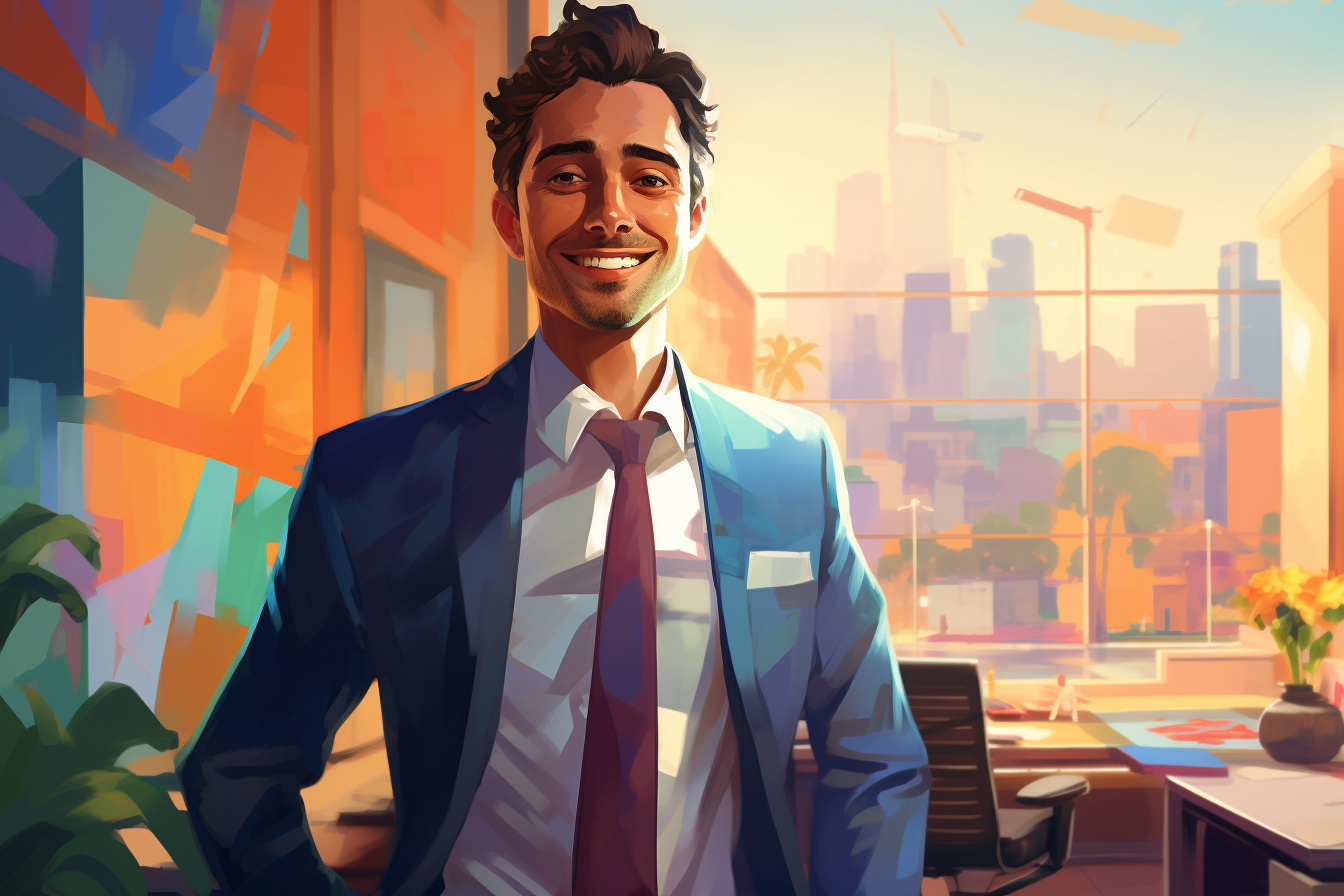 Unleash the superpowers of a real estate transaction coordinator! Find the perfect fit – full-time vs part-time TCs. Cost and expertise compared. Get more efficient results today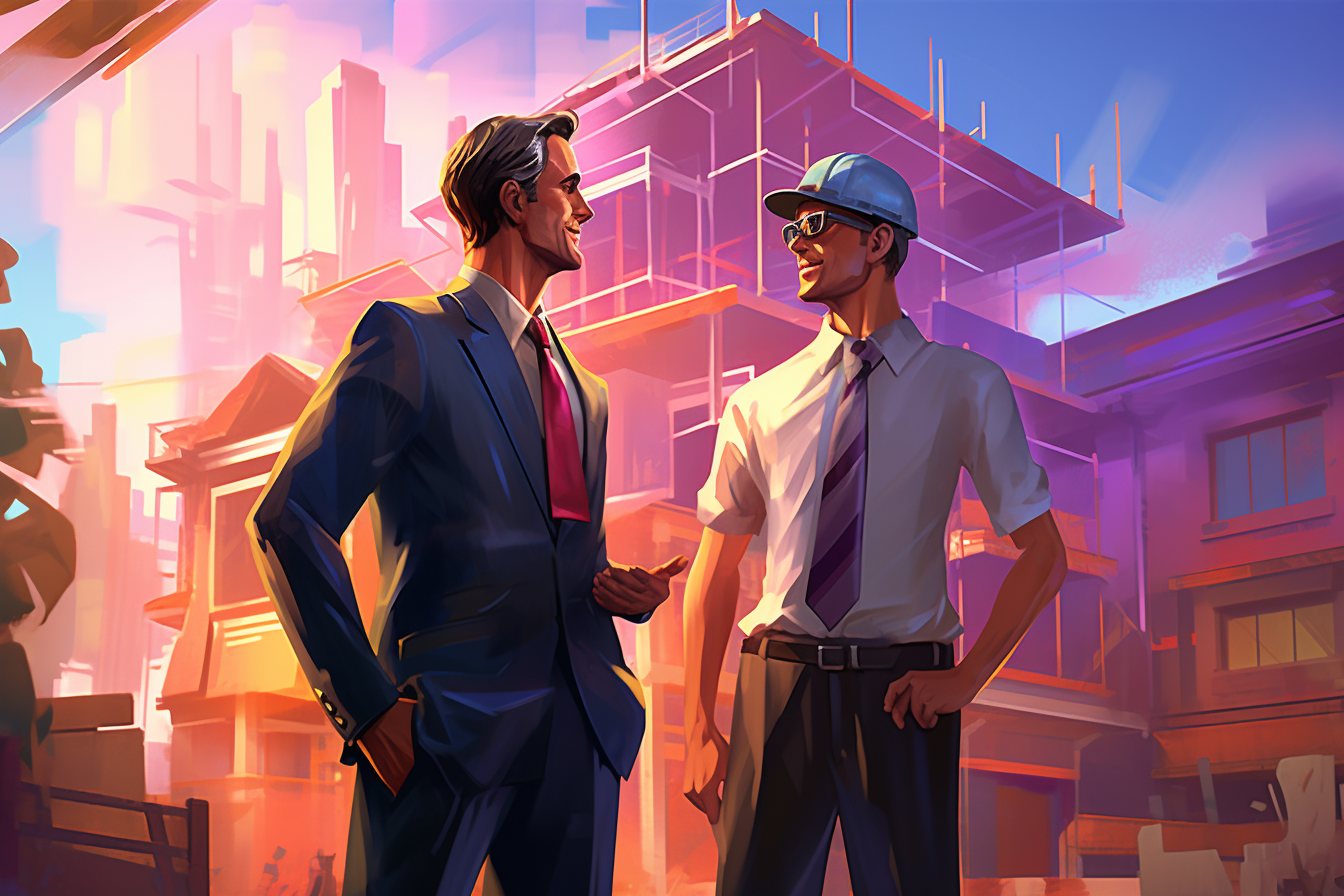 From structure to freedom, being a builder's real estate agent has its pros and cons. Learn about the challenges, perks, and secrets to thrive in this dynamic role!