Despite the common perception that any kind of printed marketing left at someone's house is the same as "junk mail", door hangers are actually an effective way to market your real estate business. We'll cover everything from why they work and how to design the best door hanger and more below. Check out our entire guide to real estate door hangers or pick a specific topic below:
How effective are door hangers in real estate?
Do door hangers work for real estate?? Fair question because door hangers don't work very well for many businesses. But if you're a real estate agent, it's a highly targeted advertisement. Here's why:
you help people buy and sell houses
you're placing an advertisement on the front door of a house (see where we're going with this?)
the person who's going to see it will likely own the house
if so, this person is heavily invested in the value of that

house

thus is very interested in any sales activity in the neighborhood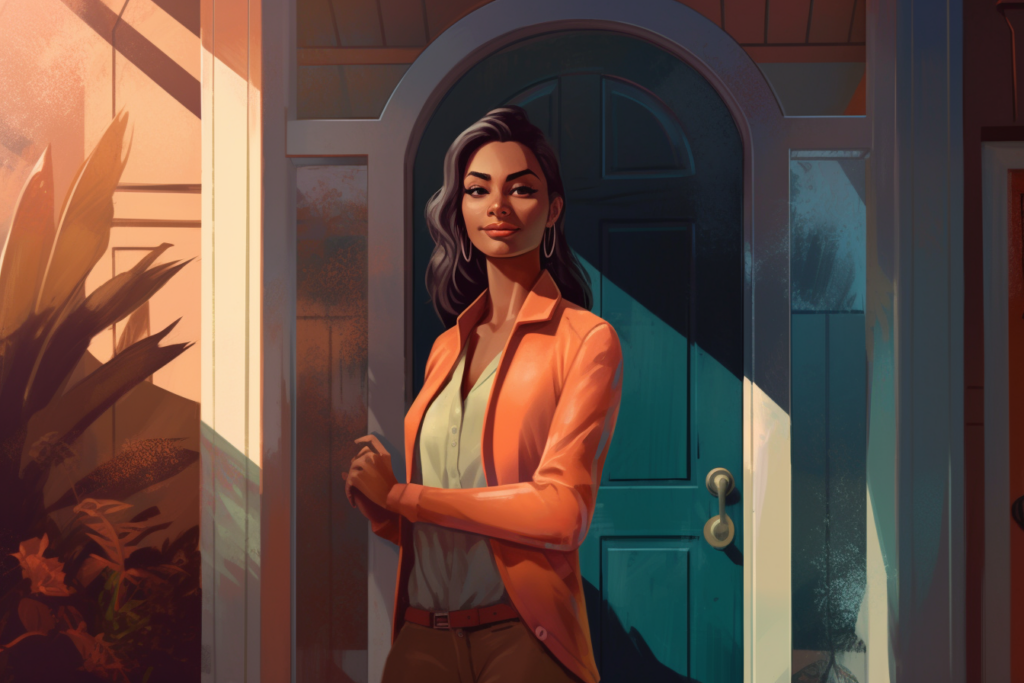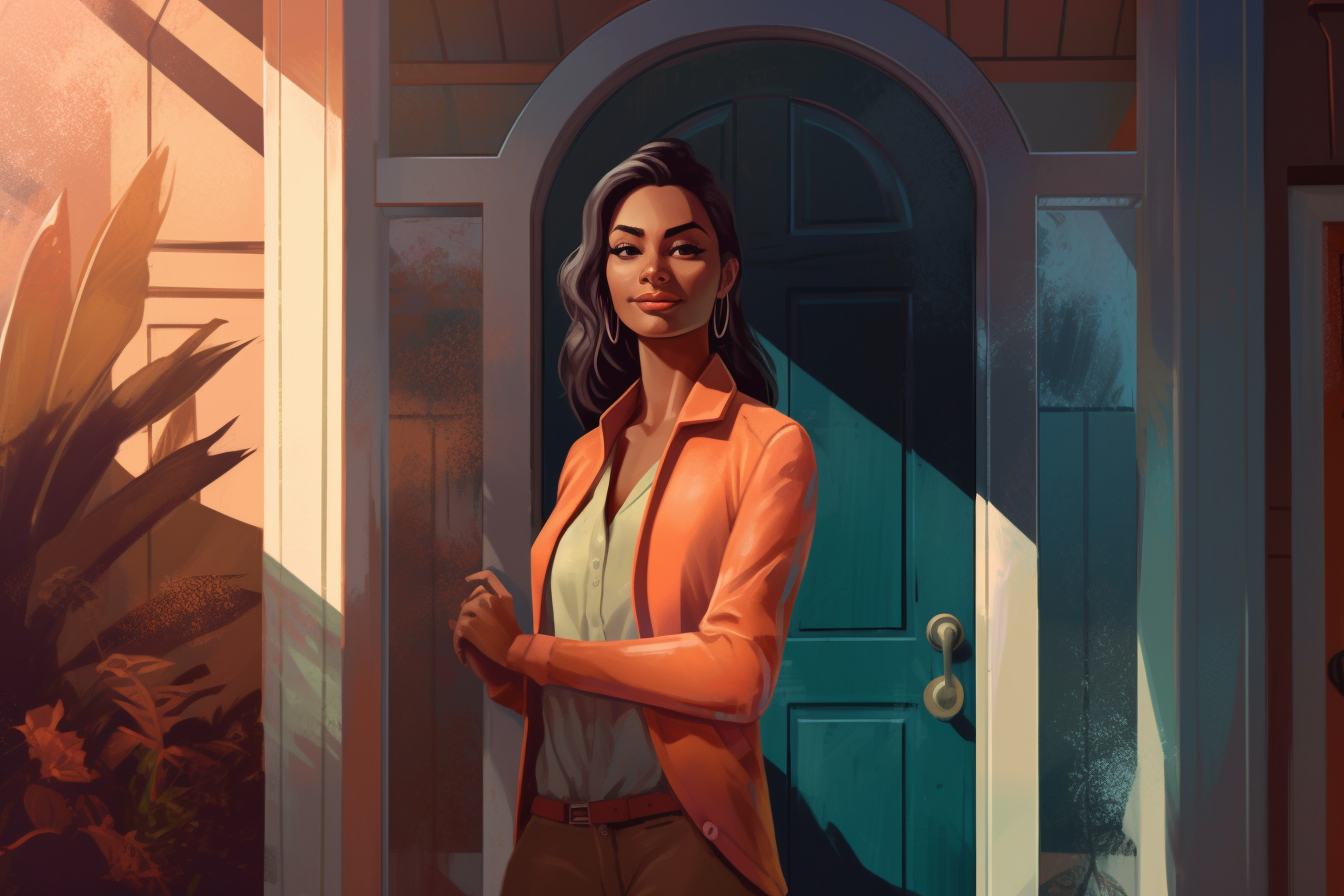 So if you have anything relevant to say about home sales in the neighborhood, there's a high chance you'll have your audience's attention…so now you need to make the most of that attention because it won't last long.
Real estate door hangers ideas and designs that work
Real estate door hangers are a smart and subtle way for Real Estate professionals to get their message out.
On your door hangers you should cover what your target audience cares about, which is anything that impacts the value of their property. Here are some specific ideas for door hangers:
A recent sale you made in the area. Include details about the property (beds, bath, square-feet, etc). If it's a sale you're proud of, include the asking price, number of offers, and sales price. Even if you represented the buyers, this can be used to attract positive attention.
Case study on how you achieved stellar results for another seller in the area.
You can cover tips to maximize home value. Consider mentioning that a freshly painted door is one of the highest ROI tactics when listing a property. Remember this is going on a door hanger!
Recap recent sales in the area. This is great because they don't need to be your sales/clients. You're just providing the intel and getting credit as a market expert!
Recap local market trends and compare to broader trends so people know how their investment compares. Reconsider if their neighborhood is underperforming the broader market, unless you have a way to spin it in a positive direction.
Promote an upcoming listing or Open House in the area. Consider inviting neighbors to a "neighbors only brunch" or "sunset happy hour" as an exclusive event that's adjacent to the Open House hours.
Notice that none of these ideas are just generic team branding. Generic branding with nothing relevant/noteworthy to share is the type of marketing that is basically junk mail in the eyes of your recipient so stay away from the cookie cutter Who you work with matters type of marketing and stick to what's important to your audience…which is How is the investment that I made in this home performing?
Want free door hanger templates that cover these topics? We've got different designs that you can customize to fit your brand.

To make sure your door hangers help your business stand out, consider the following ideas when selecting a real estate door hanger template:
Use vivid colors to draw attention to the message
Larger fonts are easier to read
feature your branding and logo prominently
use high quality images
Bonus points: use a unique shaped door hanger to make it extra eye catching or engaging. For example, use real estate door hangers with business card slits which allow your card to easily be torn off the door hanger
With a relevant message plus some creativity in design, Real Estate door hangers can become high performing tools for establishing your brand and attracting clients.
Where to hang real estate door hangers?
Trick question, right? The door!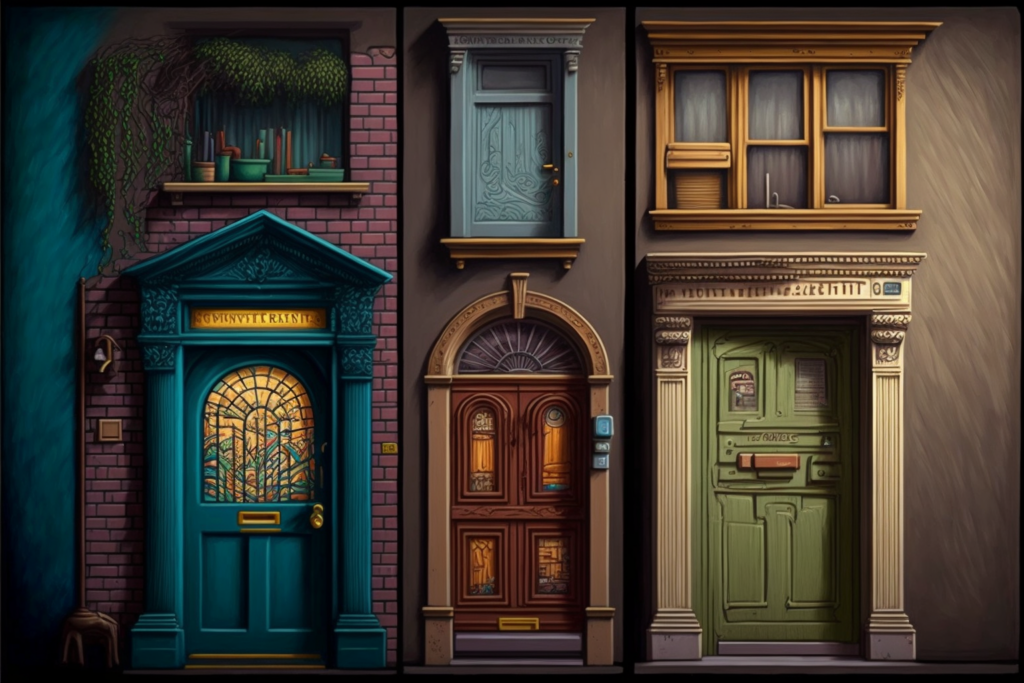 But there's some nuance here when you ask "which doors?" or how many door hangers to send? Here's a few ways to think about it:
The number of door hangers that real estate agents should send to a neighborhood is usually 250-3000 which is a big range that really depends on a few factors:
your budget and marketing goals: if you're working with a limited budget and you're not sure if this type of marketing is right for you and your target market, then start small
expected return on investment: if the ROI is high, then go big…but if you're less sure, start with a smaller sample area within the neighborhood and see if you can see a healthy return wrt engagement
your target reach within the neighborhood: there's no rule saying every single door in the neighborhood needs to have your door hanger attached to it after-all!
All these points are circling the same guidance when it comes to how many door hangers to use. After a track record has been established it's important to understand the return on investment of sending real estate door hangers. If you can justify a positive ROI then you should keep increasing the size and frequency of these campaigns until you see diminishing returns.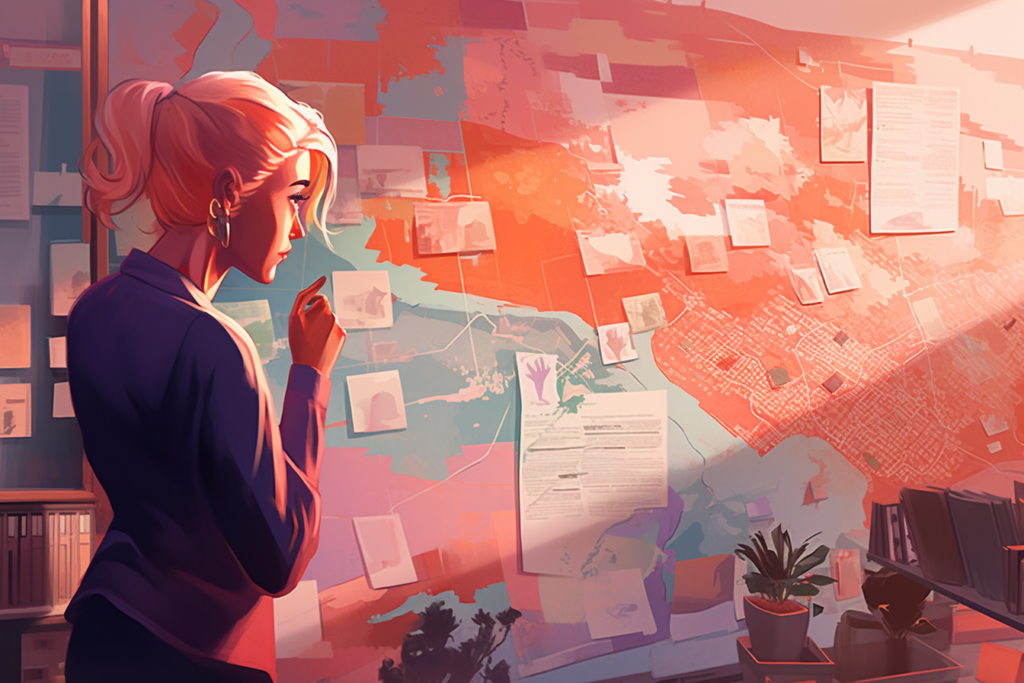 If the ROI is unclear (which will be the case in the beginning) you may need to strike a balance between maximizing reach and minimizing spend.
It may also be helpful to track the engagement rates (ex: QR Code scans or follow up phone call interactions) and adjust the number that is sent in future campaigns based on the results.
Open House Door Hangers
If you're holding an Open House in the neighborhood, the calculation above is a bit different and you may want to go with a larger door hanger circulation to match the overall Open House promotion within the neighborhood.
First off, when planning an Open House you should consider using door hangers as part of a door knocking approach. That means, a few days before the Open House, you go door to door for 25-50 houses in each direction from the listing. Every house that doesn't answer gets a door hanger…and here's an example of a free Open House door hanger template that you can customize for your brand.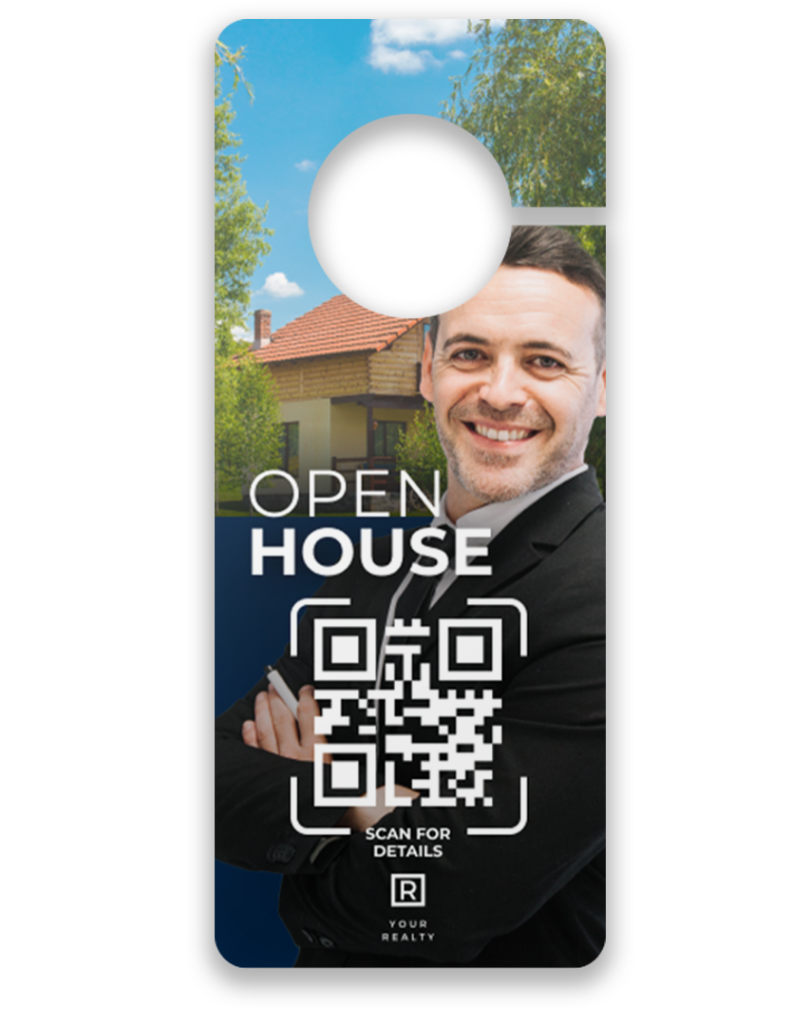 If it's obvious that no one lives there OR that the resident will not be interested in your Open House, you can skip leaving a door hanger…which may seem like you're cutting down on the number of door hangers you'll need. However, you probably should still deliver your Open House door hangers to houses outside your door knocking perimeter that you don't have time to door knock. If you're going to do this, it's good to set a wide radius because "nosey neighbors" exist even blocks away from the listing!
And when it comes to content for your Open House door hangers, there are all kinds of ideas that will give you a chance to flex your marketing creativity. Here's an Open House marketing guide that may inspire you, but we generally recommend holding a neighbors-only event before your public Open House and the door hanger is a great place to advertise that.
And if you're going over and above by doing a Mega Open House, in the door hanger, mention that presenting the door hanger earns a bonus food/drink/raffle redemption at the Mega Open House. Most neighbors will forget to bring it btw…and it gives you the opportunity to do them a favor by letting them "slide". The rule of reciprocity is real!
Realtor Door Hangers actually Work
For real estate professionals looking to get their message in front of potential clients in their market, it's surprising that door hangers actually can be effective.
Creating effective door hangers that capture potential clients' attention requires some creative thinking and the right design elements, but so long as you're appealing to your markets curiosity around the value of their property, the odds are in your favor. And don't forget our free Realtor door hanger templates are a great place to start!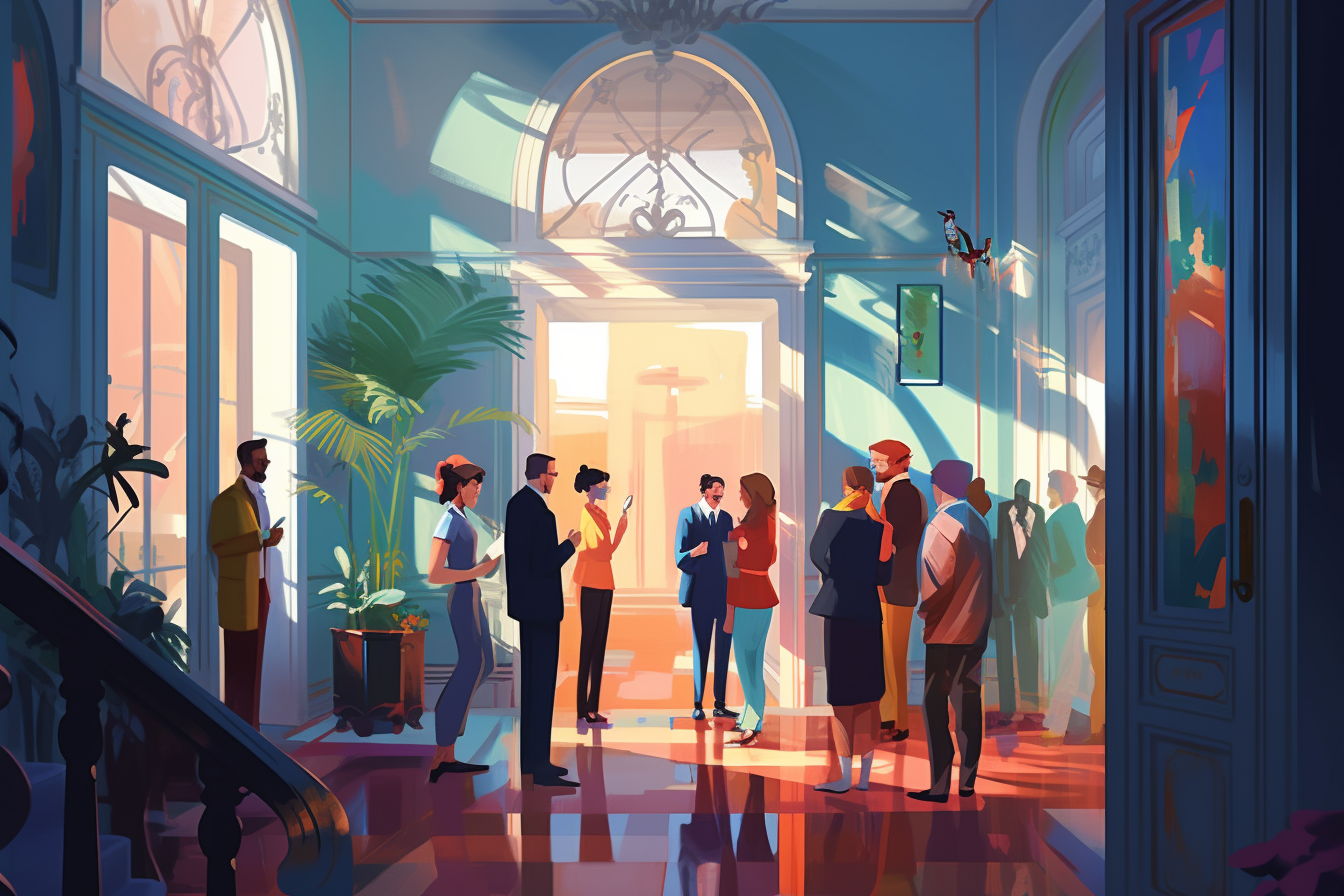 Well you're not holding that Open House all weekend because you've got nowhere else to be, right? After all the pleasantries are exchanged and the cheese platter is picked over,…
Whether you're a home buyer that's about to hit the Open House circuit this weekend OR you're an agent looking for a real estate cheat sheet, here are many of…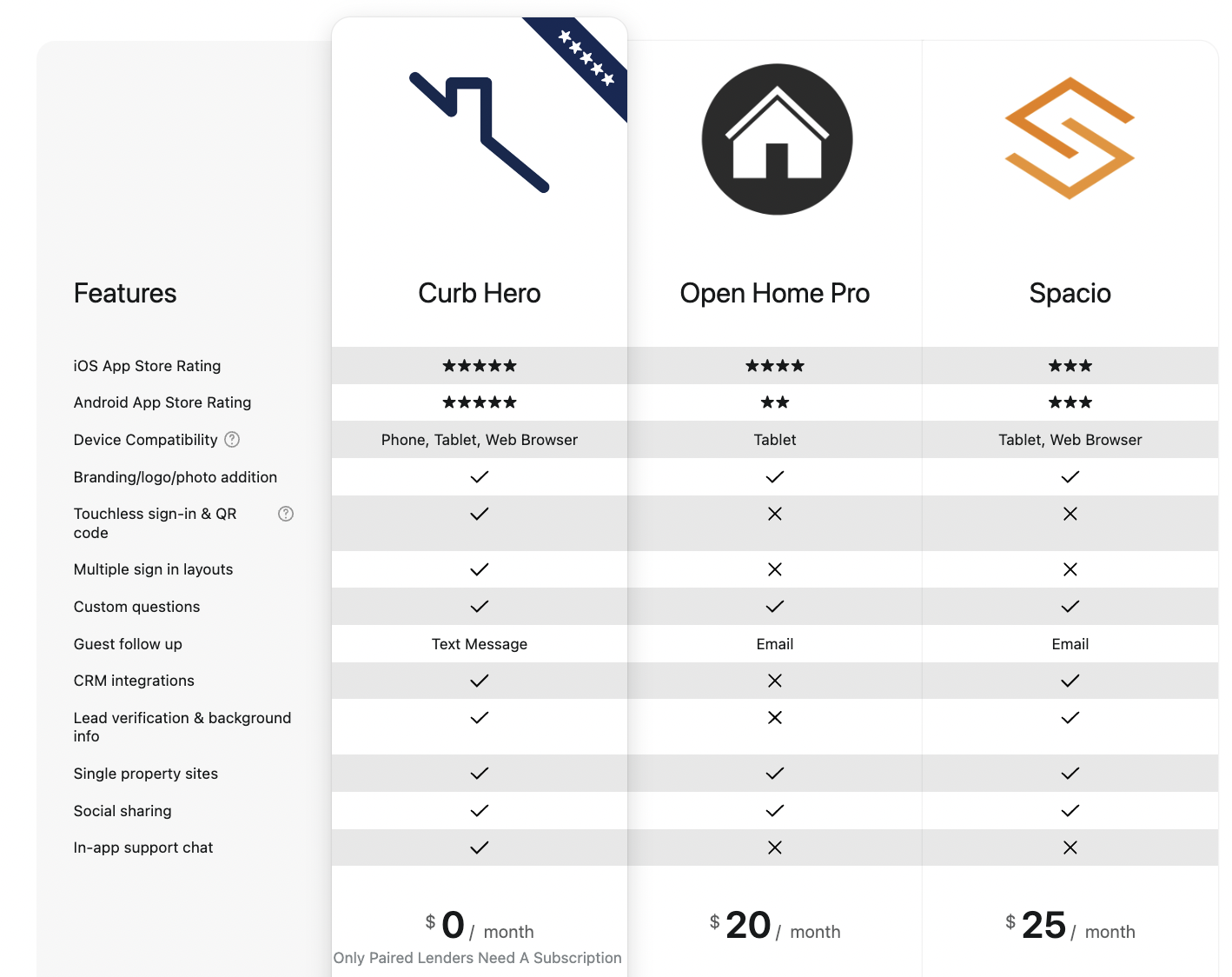 While Open Home Pro was the first to market with their Open Home Pro iPad app, they've since been left behind in terms of features, and ratings. Spacio's app has…