What eXp Realty agents are saying...
Josh Marriott
This is completely free. There's no paid option. It's just free.
– It pulled my brokers data automatically which is really cool.
– There's a QR code. Someone could actually scan to sign in touchless. It's the first of it's kind of that regard.
Kyle Handy
The best digital open house sign-in sheet in my opinion is Curb Hero
Christianna Pyo
I actually really loved my experience with this app. Used it while training one of my agents on how to hold an open house and worked perfectly!
Rebecca Dossey

looks like a great app and easy interface, I used it today at my open house, it was fantastic. I'll tell my team about this!
Jesus Lopez Larios
Best Open House App For Lead Generation. No other app is better. It is super easy to set up and super easy for the open house guests to quickly input the information. So far everyone i know loves this app.
Braulio Moreno

I signed up as an effort to renovate myself/ business and bring it to the next level. I found the product to be very convenient. Wish I had came across it sooner.
Lisa Abrams
I love the app. My team is going to use it for our open houses.
Cortney Nadig
I signed up to get a touchless sign in for my open houses as well as an easier way to keep track of leads. I love the automatic texts and the fact that I can read the names and numbers!
Michael Sanneh

I have kvCORE but curb hero just has many things that kvcore didn't include. I love the Idea
Jakari Pittman

I've been telling agents about Curb Hero. I love it!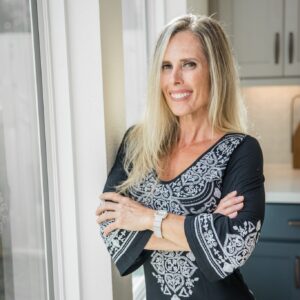 Rosemary Homeister

I used this APP for the first time on Saturday. Loved it! I feel it is a great tool.
Yasaman Torabi

This is an absolutely great service. I'll make sure to recommend it to my other colleagues.
Keena Bass

I signed up because it seems like it will be very a beneficial tool for my open houses. I usually never have a problem collecting contact info, but to have everything about the house on the buyers phone right away is amazing.
Karen Roldan
A colleague recommended your site for the open house sign in site. I was able to capture my leads' info and made it super easy. I want to thank you for putting out resources like these for us Realtors at no charge.
Shozeb Yaqub
I used this app once before with my previous team and really liked the concept of digital signing in + getting their info straight to my computer including if they are working with another agent or not. Love the app and will be referring it to my new team of 40+ agents
Why eXp Realty agents love Curb Hero
Powerful Yet Simple
We packed loads of features into this easy-to-use application. Yes, you can have it all.
Custom Branding
Start with a eXp Realty Open House sign-in sheet template...then add your own brand.
Oh and it's Free
eXp Realty agents can use our app with no charge. Seriously...100% free.
Recent eXp Realty Open Houses that used Curb Hero
Not only does Curb Hero offer the top rated Open House app for eXp Realty agents, but there are also eXp Realty branded single property sites that agents can create to promote listings.
9030 18th Ave SW

Seattle, WA

2 Beds

1.5 Baths

1,124

Beckett Williamson
Christine & Company Brokered By Exp Realty
How eXp Realty agents save time with Curb Hero

Easy Initial Setup
Get started with your first eXp Realty open house registry in less than a minute. Seriously we timed it.


Get Sync'd
We integrate with over 3000 CRMs and marketing apps so you don't need to manually enter leads ever again.
Curb Hero syncs with the most popular apps that eXp Realty agents use
Want an Open House Template for Your Team or Broker?