What eXp Realty agents are saying...
Karen Roldan
A colleague recommended your site for the open house sign in site. I was able to capture my leads' info and made it super easy. I want to thank you for putting out resources like these for us Realtors at no charge.
Shozeb Yaqub
I used this app once before with my previous team and really liked the concept of digital signing in + getting their info straight to my computer including if they are working with another agent or not. Love the app and will be referring it to my new team of 40+ agents
Amber Donahue

Great functionality. An awesome option to get guest information typed instead of the handwriting you can't read! Plus beautiful presentation!
Brandon Morris
This is VERY helpful. Out of all the tools I've come across, this is definitely the most impactful.
Why eXp Realty agents love Curb Hero
Powerful Yet Simple
We packed loads of features into this easy-to-use application. Yes, you can have it all.
Custom Branding
Start with a eXp Realty Open House sign-in sheet template...then add your own brand.
Oh and it's Free
eXp Realty agents can use our app with no charge. Seriously...100% free.
Recent eXp Realty Open Houses that used Curb Hero
Not only does Curb Hero offer the top rated Open House app for eXp Realty agents, but there are also eXp Realty branded single property sites that agents can create to promote listings.
13206 Admiral Ave unit h

Marina del Rey, CA 90292

3 Beds

2.5 Baths

1,657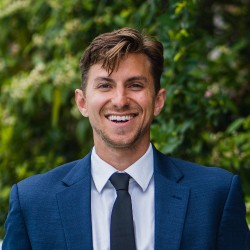 How eXp Realty agents save time with Curb Hero

Easy Initial Setup
Get started with your first eXp Realty open house registry in less than a minute. Seriously we timed it.


Get Sync'd
We integrate with over 3000 CRMs and marketing apps so you don't need to manually enter leads ever again.
Curb Hero syncs with the most popular apps that eXp Realty agents use
Want an Open House Template for Your Team or Broker?