Free Social Media Tools for Real Estate Agents
In today's competitive real estate market, your social media presence is essential for building your network, nurturing leads, and setting you apart as an expert in your field. There are endless options available to help you manage your social platforms, but with an app here and a subscription there, the costs can really add up at the end of the year.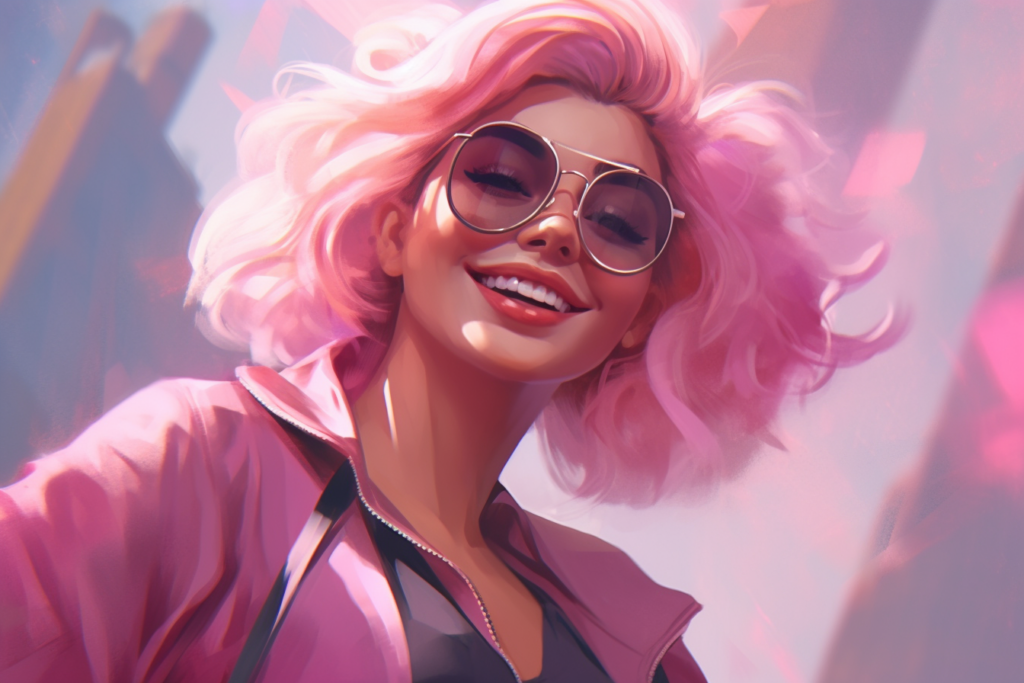 We've put together this list of free social media tools to help you design and distribute beautiful, engaging content so you can up your social game, even on a tight budget.
Design Stunning Real Estate Social Media Posts
If you're looking for ways to improve your content in real estate, the social media software you choose can make a real difference. Photoshop is amazing but it'll devour your marketing budget and you need serious graphic design skills to use it. Fortunately, there are options that won't leave you surviving on beans and toast or pulling out your hair.
This popular design tool is pretty intuitive so even your great-aunt who has only had a smartphone for two years can make a great-looking party invitation. Use the app or the website to design visual content perfect for social media.
With premium subscriptions, you can access your personal brand kit, premium images, and advanced editing tools, but the free version is often enough.
We have a bunch of Canva-friendly social media templates that should match most of the marketing graphic needs that agents have.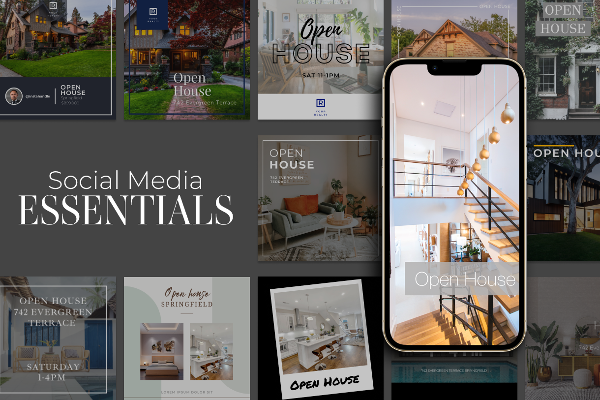 If you've got skills, but lack dollars, GIMP is a great open-source (and free) option. With robust features like image transformation tools, layering, background removal, and endless photo enhancement tools, it's sophisticated enough to handle advanced image editing.
Feel like jumping off the Canva bandwagon? Stencil is a little lighter and speedier to use than its competition, allowing you to share to other platforms in seconds. Free users can design blog images and social media posts on a small scale and premium features are inexpensive, starting at $9 per month. With over five million photos, almost 1300 templates, and pre-set social media canvas sizes, you can create images and ads your audience and competitors will drool over.
PhotoADKing is an online graphic design tool that lets you create amazing social media posts, stunning flyers, posters, brochures, business cards, and logo designs in minutes. The tool really helps real estate agents to cut the cost on designing promotional materials as real estate flyers and posters can be easily designed using the pre-made templates.
Instasize is a one-stop image and photo editor that's tailored for Instagram. It's features include an editor, filters, touch-up tools, and templates for agents to take their social graphics to the next level.
Get Design Inspiration from the Best
Social media users gravitate toward images and video. Whether you are creating your professional logo, designing templates for your listings, or sending out community information, you need visual content to entice readers to click.

What if your desire to create amazing images eclipses your actual design skills? Short of enrolling in a graphic design program, what's a realtor to do? Look to others for inspiration, of course.

Yep, we've already covered this one, but if your idea supply is limited, a quick "real estate" search on the homepage brings up thousands of customizable project ideas, such as listing templates, market trend infographics, and formatted newsletters. All you have to do is customize with your brand colors and drag and drop your images into the design…which is why we've added our own easy-to-browse real estate marketing graphics library here (they are all Canva compatible).

Designers use Dribbble as a hub for networking, promoting, inspiring, and showcasing their work with other creatives, but you can use it for design inspo at no charge. Dribbble is NOT a stock site so negotiate with the designer if you plan to use their work.
If the thought of designing your logos, brand images, or social media posts is sending shivers down your spine, you could always find a freelancer to help on Dribbble's hiring platform.
Spice Up Your Real Estate Social Media Content with Video
Video is a great option for helping your content stand out from the crowd but producing it might seem overwhelming. Fortunately, you don't have to hire a professional videographer to produce great videos for your real estate platforms. If you've got a smartphone you can create professional-looking, social media-worthy videos in minutes with one of the free options below.
This browser-based, social media video editor is optimized for platforms like Instagram, Twitter, Facebook, TikTok, and YouTube. Veed is super simple to use, especially with the help of a robust tutorial library. Think of it like Canva for video editing.
While you'll see a watermark on the free plan, it's fairly unobtrusive in the top left corner. Paid plans are relatively inexpensive at under $18 and $30 per month, respectively. With a subscription, you'll get longer videos, more storage, and better export quality.
Animoto is an online browser-based video maker, with cloud storage, available for desktop and iOS. With drag and drop functionality, fully customizable colors and fonts, and large music and image libraries, you can optimize videos for your favorite social platforms.
Use their time-saving real estate templates to create explainer videos, listings, and testimonials. Free users may wish to upgrade to remove the watermark and access all the features.
Use Time-Saving Tools for Social Media Distribution
While it's great to post thoughts and current events as they happen, many real estate agents also plan out their social media calendar a month at a time. With this organized approach, you can save time by creating your content in batches and scheduling all your posts at once.
For no-fuss post scheduling, you can use a free Buffer account to push up to ten unique posts out to three different channels at a time. It's compatible with Instagram, Facebook, Twitter, and LinkedIn. Premium plans will boost the number of users, posts, and channels as well as provide analytics to track the success of your posts.
Instagram can be a hassle to use on your computer. It's fine for viewing but not as user-friendly when it comes to posting.
With Storrito, it's a breeze to use your desktop browser to upload and personalize images or video, add hashtags, and schedule publication to Instagram Stories. You can also use it to crosspost to Facebook.
Use a "Link in Bio" App Built for Real Estate Pros
You've got a new blog post, your latest YouTube video, an e-book, and a noteworthy new listing to show off. That's just this week alone.
Feeling limited by Instagram's single bio link policy? Tired of your social post bio sending folks to your website homepage? Every. Single. Time? Instagram may only let you post one link in your bio, and prohibit clickable links within posts, but with a link-in-bio app, you can create unique microsites and direct your audience to the content you choose.
Curb Hero's onlyl.ink is the only link-in-bio app designed specifically for you! Use this powerful promotional tool to embed listings and other clickable content into your Instagram and other social media profiles. You can provide lead magnets like e-books and checklists in exchange for e-mail addresses, and configure your business and brokerage information and disclosures, so you can confidently meet real estate advertising guidelines.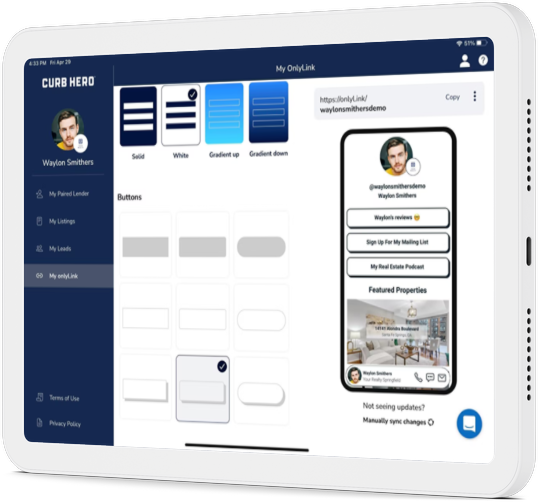 Onlyl.ink contact forms work with the Curb Hero app and can integrate with your favorite CRMs so you can easily keep in touch with potential leads.
Remember, We're Here to Help
Free social media tools can make your real estate content stand out but remember, Curb Hero is always here to help you make the most out of your social presence. Social content creation shouldn't be a nightmare, and with the apps and services we've outlined above, you can produce beautiful, effective posts to keep your audience engaged and keep you top-of-mind.

Curb Hero is one more way you can enhance your digital marketing efforts. The open house app makes it easy to track and follow up with attendees and potential clients. If you have any questions or want to explore the use of Curb Hero or link-in-bio, get in touch. We'd love to help you out further.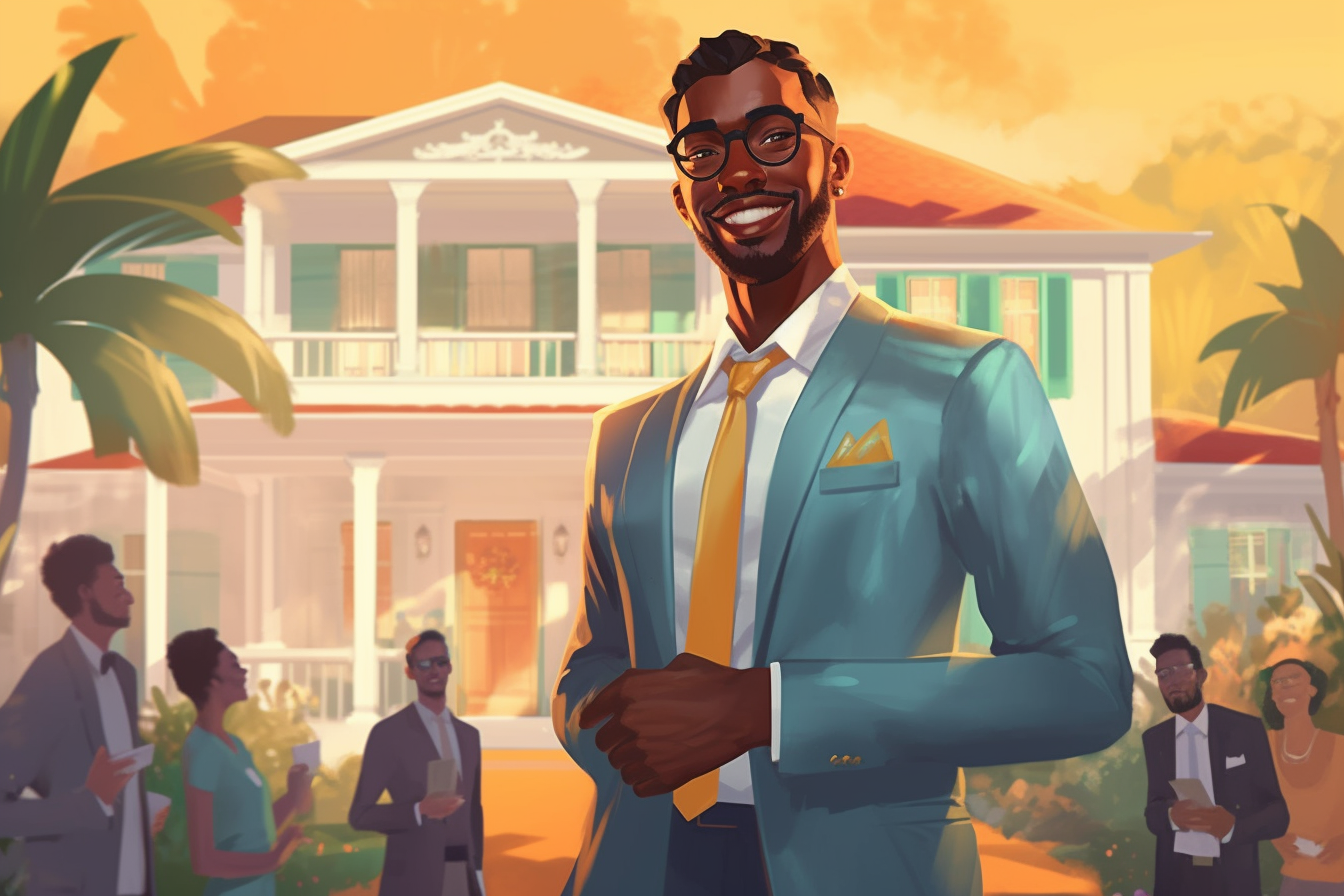 For many real estate agents, Open Houses make up a significant portion of their prospecting activity. It can be particularly effective for agents that don't want to be overly reliant on referral and repeat business. A successful Open House can fill up a client database with a relatively low time & resources commitment…but there are some key strategies and Open House ideas that we think are critical to making the most out of these opportunities.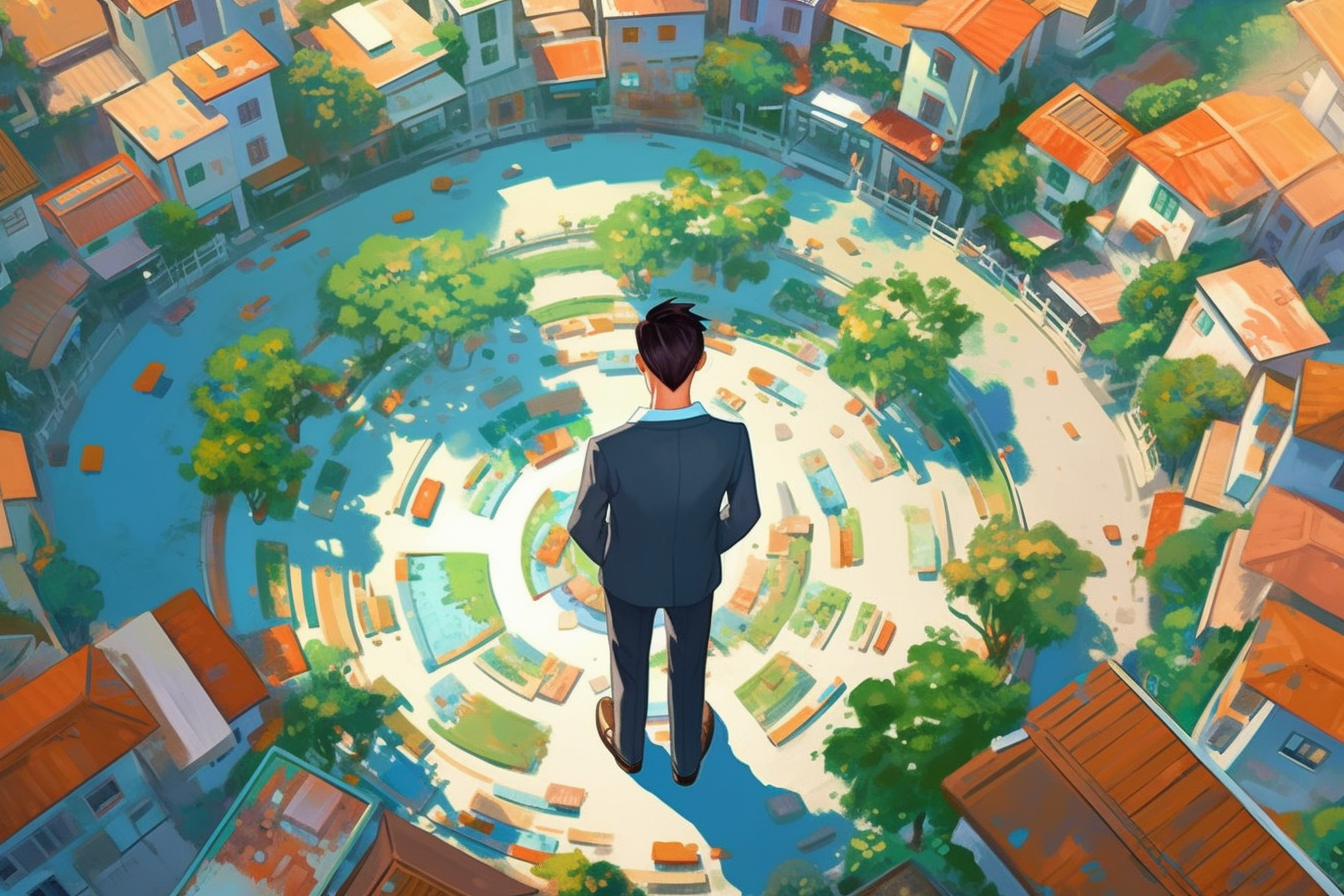 Even in this digital age where half of our interactions involve a "like" and/or emoji, there are still traditional strategies that work (albeit with more sophisticated tools ). Circle prospecting…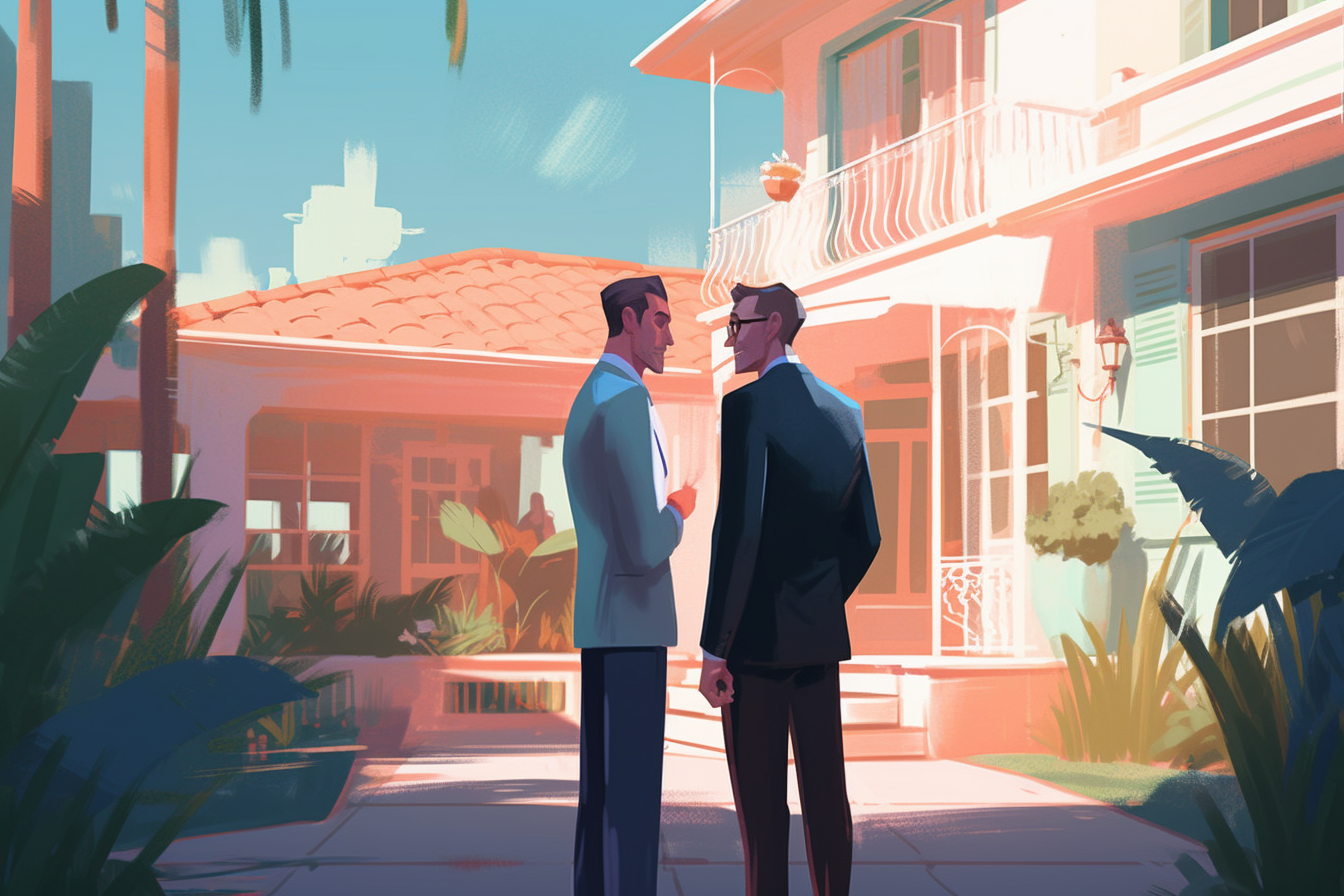 Securing listings can be challenging for real estate agents especially less established agents or agents trying to break into new territories. However finding buyer clients can be easier. Ironically having…