3 Project Management Tools Every Real Estate Agent (Might) Need
Time management, for real estate agents, can be one of the most challenging career aspects. Let's face it, it's challenging for everyone, but you have particular needs—and since there are so many moving parts to a real estate transaction and many people involved in each deal, it's easy to miss a step occasionally.
We get it, which is why we're here today—we have some solutions for you. With project management software, Realtors (that's you!) can improve precision, efficiency, and productivity. Apps and services can help you stay organized, ensure essential activities are completed on time, and help you nurture client relationships. These tools are helpful if you are working on your own and even more so when you need to communicate efficiently with your agent team, office staff, or virtual assistants.
We've pulled together three great options for project management tools for real estate agents so you can focus on building relationships and closing sales, and stop sweating the small stuff, just a little. All of the project management tools have free versions you can try out to see which one you like best. One thing to note, though—all three tools serve essentially the same function. We're outlining what we like best about each to make the decision easier for you, but you don't need all three.
Asana – Track Your Real Estate Deals from Start to Finish
There are loads of task management tools that can help boost real estate agent efficiency. One example is Asana. It's kind of like a to-do list on steroids, and it's super easy to use.
When you set up checklists, tasks, and subtasks (you know, the things you need to do in order to do the thing you need to do? Of course you…do ?) you can add due dates and check items off as you complete them. For example, you might create a checklist template that you can use for each new deal, including all the emails to send, documents to gather, appointments to schedule, and people to contact.
Asana makes it easy to see who is responsible for each task, when it's due, and how it's progressing, so you don't forget anything important. You can connect Asana to other programs like email and your CRM.
Asana makes assigning tasks like ordering office supplies, scheduling inspections, communicating with clients, and marketing your listings a breeze. Team members can delegate tasks to each other, schedule deadlines, and connect with colleagues inside the app, which is available on both desktop and mobile (which means Asana can go where you go.) Monitor progress at-a-glance and see assignments that need more attention or are slowing your systems down.
Best of all, Asana is free. You can pay for premium features, but the no-cost version will be sufficient for most real estate or mortgage teams.
Basecamp – Keep Everyone Involved and on Track
Like Asana, Basecamp is ideal for improving real estate agent productivity. Agents can use it to organize their own responsibilities, but its features shine when teams use it for collaboration.
Together, users can create calendars, set deadlines with reminders, assign responsibilities, and work together on documents. Teamwork is dream work, after all. With Basecamp's 'To-Do' function, you can build checklist templates for each stage of a transaction, ensuring nobody misses a beat. Since you can set permissions within the app, you could even consider inviting clients to participate in their real estate deals. This might facilitate paperwork completion and make them feel more in the loop. Added bonus, right?
Compared to Asana, you might find the learning curve a little steeper, but the available features are worthwhile if they help improve time management in your real estate activities.
Trello: Create Virtual Bulletin Boards to Stay Organized
If you gravitate toward real-life filing systems and sticky notes for time management and efficiency, you might find Trello's visual progress board approach very satisfying.
Create virtual bulletin boards for pending, active, and completed deals, marketing activities, and other routine tasks. Then, add cards containing various information such as telephone scripts, social media calendars, and deal-specific lists. As you complete items, you can check them off, move them from one board to another, and keep others informed. Trello will notify team members who are subscribed to a board when tasks are due or completed.
You can organize your boards and cards any way you like, but here are some templates to help you use Trello in your real estate business. With loads of browser extensions to choose from, Trello integrates well with Google products, Zapier, Clockify, and many other services.
…But Wait, There's More
This wouldn't be much of a list if we just offered up three project management tools for you to choose from, and sent you on your merry way, now would it? Below are a list of some great tools that can help you with project management, and more.
Tie Everything Together with Zapier
How many tasks do you do that could be done by someone else? What if you could set those tasks to run automatically? You can, with Zapier, a powerful tool that connects the apps you use regularly. Save time by moving information between your favorite services and automating repetitive or tedious tasks.
With Zaps, you tell Zapier what to do (ACTION) and when to do it (TRIGGER). For example, create Zaps to add leads to your CRM each time you receive an email from a potential new client, send recent WordPress blog posts to your social platforms, save your email attachments to Google Drive, or send out thank you notes from Handwrytten when your deals close.
Easily create your own Zaps or use templates to connect with various services. Zapier integrates with over 3000 real estate-specific and general-purpose programs to help you become more efficient and productive in your real estate business.
Curb Hero App: Project Management Begins with Lead Generation
You can have all the best project management tools in place, but you won't have anything to manage if you don't have leads.
With Curb Hero, get rid of the paper and ensure you never miss a lead because you can't read someone's handwriting, or you misplace a page from a sign-in sheet at an open house. Our customizable, digital sign-in app is proven to save time and collect better quality lead info. A touchless sign-in option is also available for hygiene-conscious agents and clients. Manage open houses entirely from your phone and never lose a piece of paper again! 
If you use Zapier, you'll appreciate the ability to create a Zap to send each new Curb Hero guest's contact information to RealGeeks, BoomTown!, or another favorite CRM.
It's Time to Reclaim Your Time
As a real estate agent, time management tools can make the difference between constantly running around and being able to kick up your feet with a glass of wine at the end of the day. With services like these, we hope you'll be able to be more efficient, more productive, and less stressed!
Welcome to the most underrated prospecting strategy in real estate… According to a 2021 NAR study, 53% of buyers attended Open Houses in their home buying process. Because of this,…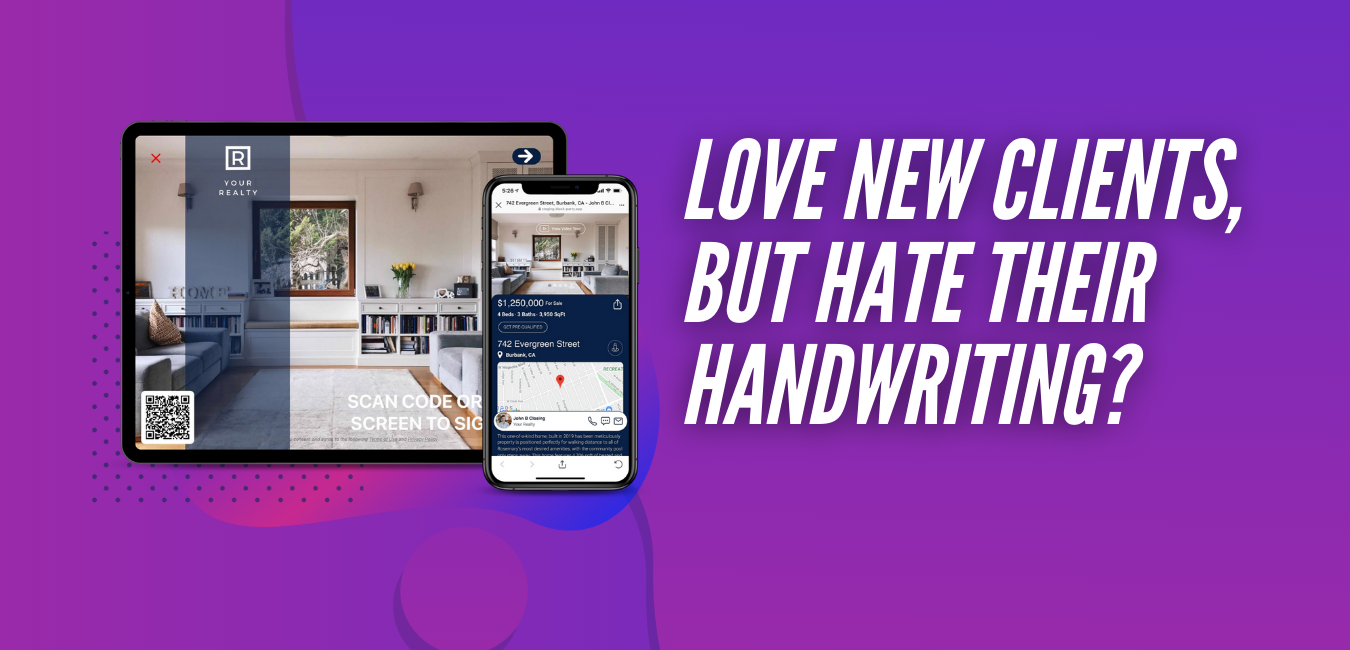 For many real estate agents, Open Houses make up a significant portion of their prospecting activity. It can be particularly effective for agents that don't want to be overly reliant on referral and repeat business. A successful Open House can fill up a client database with a relatively low time & resources commitment…but there are some key strategies and Open House ideas that we think are critical to making the most out of these opportunities.
Securing listings can be challenging for real estate agents especially less established agents or agents trying to break into new territories. However finding buyer clients can be easier. Ironically having…