The LPMAMA Real Estate Script
Are you struggling to convert buyer leads into closed deals? Do you find yourself fumbling for the right words when a convo starts to wane with a home buyer? Well, LPMAMA to the rescue! Now, before you think we're crazy for using what appears to be a nonsensical word, allow me to explain: no one is trash talkin' anyone's mama here.
LPMAMA is a handy acronym that stands for LOCATION, PRICE, MOTIVATION, AGENT, MORTGAGE, and APPOINTMENT (click into any of these topics to see the full explanation with scripts).
Making sure to touch on each of these topics helps build trust, educate buyers, and showcase your expertise in a quick and efficient manner. And even by now, it's probably stuck in your memory, right?
Remembering this is a simple trick that just might be the key to unlocking your lead conversion potential. So, here's how each part of the LPMAMA Real Estate script works.
Location
Don't make us say it three times now. Location is indisputably an important part of the home buyer equation which is why it comes first in the LPMAMA script.
So, how can you start the conversation about location? Here's a short and sweet script:
From here you can let the conversation start to guide itself, but definitely explore what it is about a particular location that appeals to the buyer. For example is it the schools, nearby family, local amenities, or proximity to work?
During this phase make it a point to listen as much as possible. When it comes time, share your expertise on the location they're considering to build trust with the prospect. That could include:
Highlighting a neighborhood's unique features
Comment on news regarding the area
Recent transactions and real estate trends
This can show that you are an expert in the area and can provide valuable insight into what it's like to live there. Whatever the case may be, demonstrating your knowledge of the area and highlighting its unique features can go a long way in building trust with your buyer.
Now that you know the location(s) they are interested in you can also prepare to answer questions about the area to further demonstrate your expertise.
Overall, starting the conversation with a focus on location can set the tone for the entire buyer-agent relationship. This simple line of discussion can help you gauge how serious the buyer is , as well as, narrow down the search process.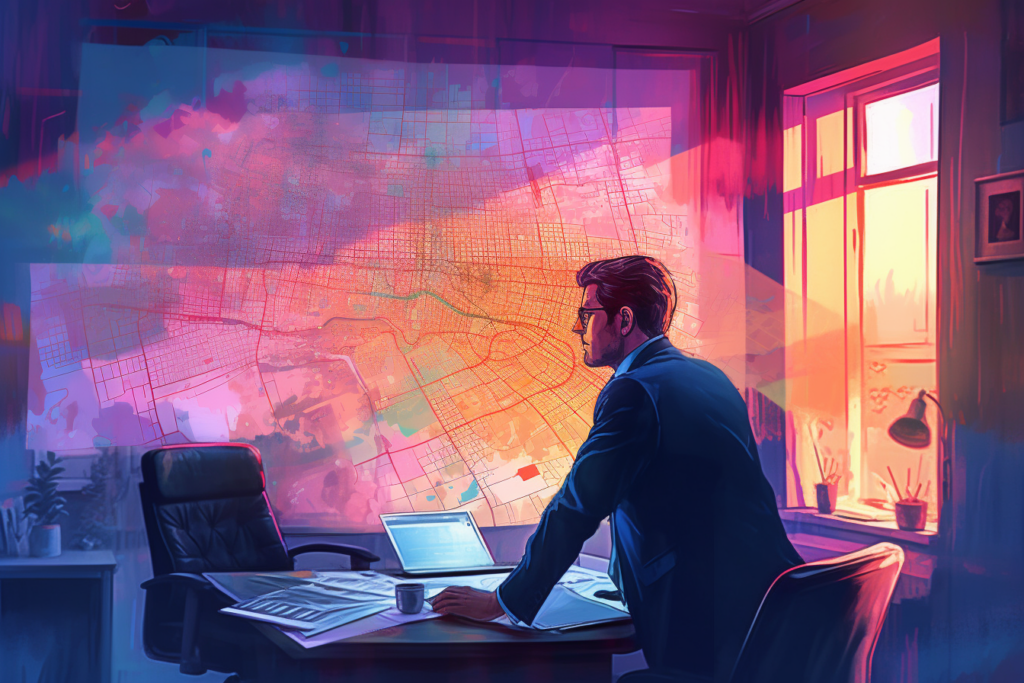 And if you need some more inspo, here's a longer script to use for Location:
Hello, my name is [name], with the [team]. I'm reaching out to you after our Open House last weekend in [location] and wondering if you were just browsing or if you're starting to plan a move. If you are indeed planning a move, that's great! Is [location] the only area you're interested in, or are you open to exploring some of the surrounding areas as well?
Price
After discussing location with a potential homebuyer lead you'll still be building trust and rapport and establishing your expertise so the next topic should be Price. This is when things get real. After all talking about your dream location for your home is one thing…but price is when things get serious. And you get a glimpse into how realistic their expectations are.
When it comes to finding a home, price can be an uncomfortable topic for a buyer. Money tends to do this. But it's a factor that every buyer must discuss with their agent. Keep in mind you are NOT their agent at this point…but this is topic is effectively a dress rehearsal for you as their real estate agent. You need to be prepared to discuss this and topic with ease and engender confidence.
The first step in discussing price is to ask about if they have a budget in mind:
This simple question can be the key to unlocking a buyer's preferences and desires when it comes to their budget. It also sets the tone for the conversation to follow, indicating that you're not just interested in making a sale, but you want to work within their financial limits to find a home for them that's both affordable and comfortable.
From there you can delve further to understand the buyer's budget and financial situation. But gauge their comfort level before getting into the topics like down payment and other financial details. If you sense hesitancy, skip ahead because a little later in the LPMAMA script you'll cover Mortgage…and of course you can try and revisit during a formal appointment OR even
When you approach the topic of price with patience, clarity, and consideration, you're reassuring them that you'll be a reliable agent if/when price ever becomes a sticking point in the search and/or negotiation of a property. So use the price topic to bring real trust into the relationship.
Motivation
Motivation? Sounds like kind of a fluff topic, right? Well sometimes you need fluff, ok?? While price was mostly about establishing expectations and building trust, motivation is a major rapport builder.
It's time to dive into the buyer's big "Why?" as in why does the buyer want to buy a home?
If curious why this helps with rapport here's why…
People don't care how much you know, until they know how much you care.

John Maxwell
And uncovering motivations not only helps to build rapport but also provides valuable insight that can help you be more effective in guiding the buyer towards their dream home.
One of the best ways to approach the topic of motivation is by asking open-ended questions that elicit a deeper discussion. For example, you could ask:
This question encourages the buyer to open up about their motivations and offers a great starting point for a more in-depth conversation. Maybe the buyer wants to find a home with a bigger yard so their children can play outside, or maybe they want a home closer to work to shorten their commute. Whatever their motivations may be, understanding them can help you tailor your approach and better address their needs.
Another way to uncover motivation is by expressing genuine interest and empathy towards the buyer's situation. Perhaps they have been renting for years and are ready for homeownership, or maybe they want to invest in a property and start earning extra income. By taking the time to listen and understand their position, you can again demonstrate that you are not just there to make a sale, but also to help them achieve their goals.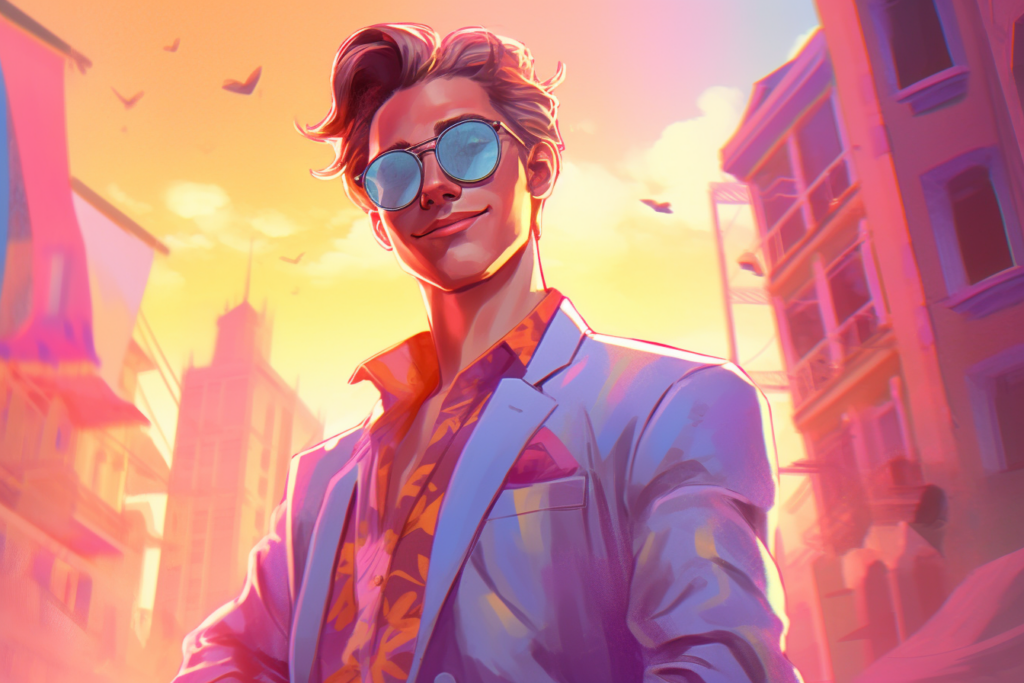 By exploring motivation, you can create a deeper connection with the buyer and better align yourself with their priorities. Plus, understanding why they want to buy a home can help you guide them towards the right property and ultimately close the deal.
Agent
Now that we've covered the essential elements of the LPMAMA real estate script, it's time to see if there's already a special someone in their life. Yes, if they've got a buyer broker agreement with another agent, LPMAMA quickly becomes LPMA-GTFO :D.
It's important to determine whether they are already working with a real estate agent before things get serious and feelings could get hurt (ok no more dating metaphors).
Here is some scripting you can use to kick off that conversation:
But seriously if the buyer has a buyer broker agreement with another agent, you'll need to respect that relationship and move on. However, if they aren't committed to any particular agent yet, you have an opportunity to use this as a transition into why working with you is an advantage for them.
Here's some more scripting that gets into nailing down the extent to which they're working with an agent:
This series of questions allow you to open up the conversation about the buyer's current situation regarding real estate agents. For example, it may be that they visited the property with another agent, but didn't feel a connection with them. This is where you come in – you can use this opportunity to showcase your skills and expertise and demonstrate why you're the right agent for them.
Take the time to listen carefully to their responses as you ask these questions. Determine what is important to them in an agent, and what their previous experiences have been like. From there, you can highlight your areas of strength and explain why you're different from the other agents they may have worked with before. This may be through discussing your experience, your approach to the home buying process, or your in-depth knowledge of the neighborhood they're looking at.
Overall, don't be afraid to pivot the conversation towards asking if they're already represented by another agent. Yes it may be awkward at first, but if handled correctly, this can be an opportunity to demonstrate your value.
Mortgage
Once you've addressed the buyer's preferences regarding location, price, motivation, and whether you can represent them in their journey, it's time to delve into another major component: financing. The 2nd M in LPMAMA stands for "mortgage", and it's a crucial step.
One of the first things you want to establish is whether the buyer has been pre-approved for a mortgage. If not, you need to educate them on the importance of getting pre-approved asap and also suggest a trusted loan officer that can get the buyer pre-approved and work with them throughout the purchase process.
A script that could work when discussing mortgage financing with a buyer is
This can open the door to discussions about mortgage options and pre-approval, allowing you to advise and educate the buyer.
If they've been pre-approved, then those details will become important especially if you plan to represent them as their buyer's agent. You don't need to get into it right then, but at some point, you'll need to know the amount they have been approved for and the contact info for their lender.
Overall, addressing the financing aspect of a home purchase is one of the most important conversations you can have with a buyer.
Appointment
The second A is the final act of the LPMAMA script. And no pressure, but this is what you've been building up to the entire time…securing an appointment with the buyer?
Once you've developed rapport with the buyer and established their preferences regarding location, price, motivation, agent, and mortgage, it's time to set that appointment to make things official.
By this point, you should have a good understanding of what your buyer is looking for and potentially have some properties in mind that might fit their needs. But before you start taking them on property viewings, you need to set up a meeting to discuss things in more detail. This is where the appointment comes in.
Here are is a script option to use when setting up the appointment:
Another appointment setting script for real estate agents that's a bit more formal.
This process allows you to discuss the buyer's preferences in more detail before touring properties that match their criteria.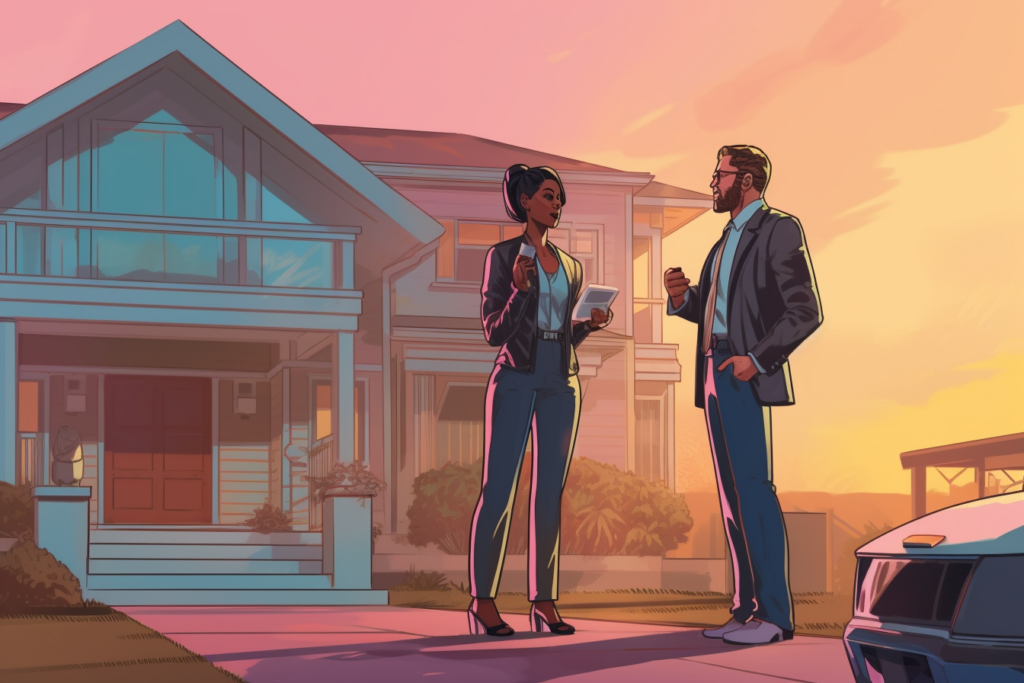 Setting the appointment is the final step of this phase of your prospecting process. And the appointment itself is the first step of the nitty-gritty phase of looking at properties and making offers.
During the appointment, you can offer professional guidance about the buying process, get into the details you didn't get to in LPMAMA, and also discuss entering into a buyer broker agreement.
Think of the entire LPMAMA script like those off-camera queue cards during a conversation with a potential buyer – each letter represents a pillar in the discussion that aims to build a trusting relationship, one brick at a time.
Here's a video with Tom Ferry and rockstar agent Doug Edrington that walks through some real LPMAMA scripting that agents can use:
With LPMAMA, you'll be able to steer the conversation with each buyer lead so you develop rapport, understanding their needs, demonstrate your knowledge and attract them to your unique value as an agent… and ultimately take a big step towards a transaction.
And if you're trying to get more buyers conversations going try our open house marketing tips and even if you don't have a listing to hold open you can host open houses for other agents using Curb Hero's sign-in app.
And fun fact since you made it to the end of this post: while we can break down the meaning of LPMAMA with tons of scripts and videos, no one really knows its origins!
Ready to convert your next buyer lead into a client? Better bet remembering LPMAMA will help!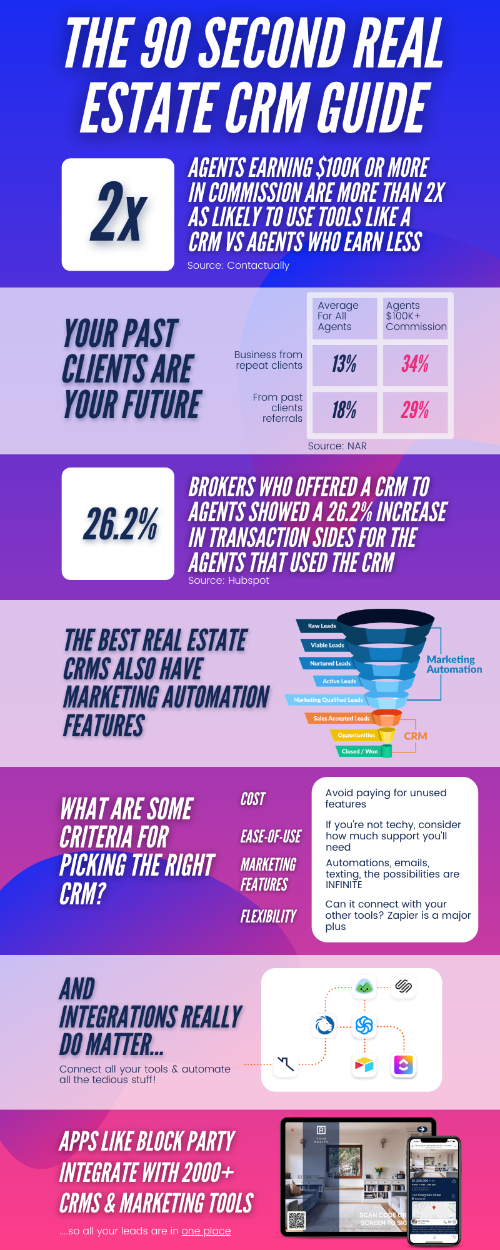 The idea of a "CRM" isn't obvious for many business owners (including real estate agents). It's a bit strange because the idea of "customers" is extremely obvious. Still the need…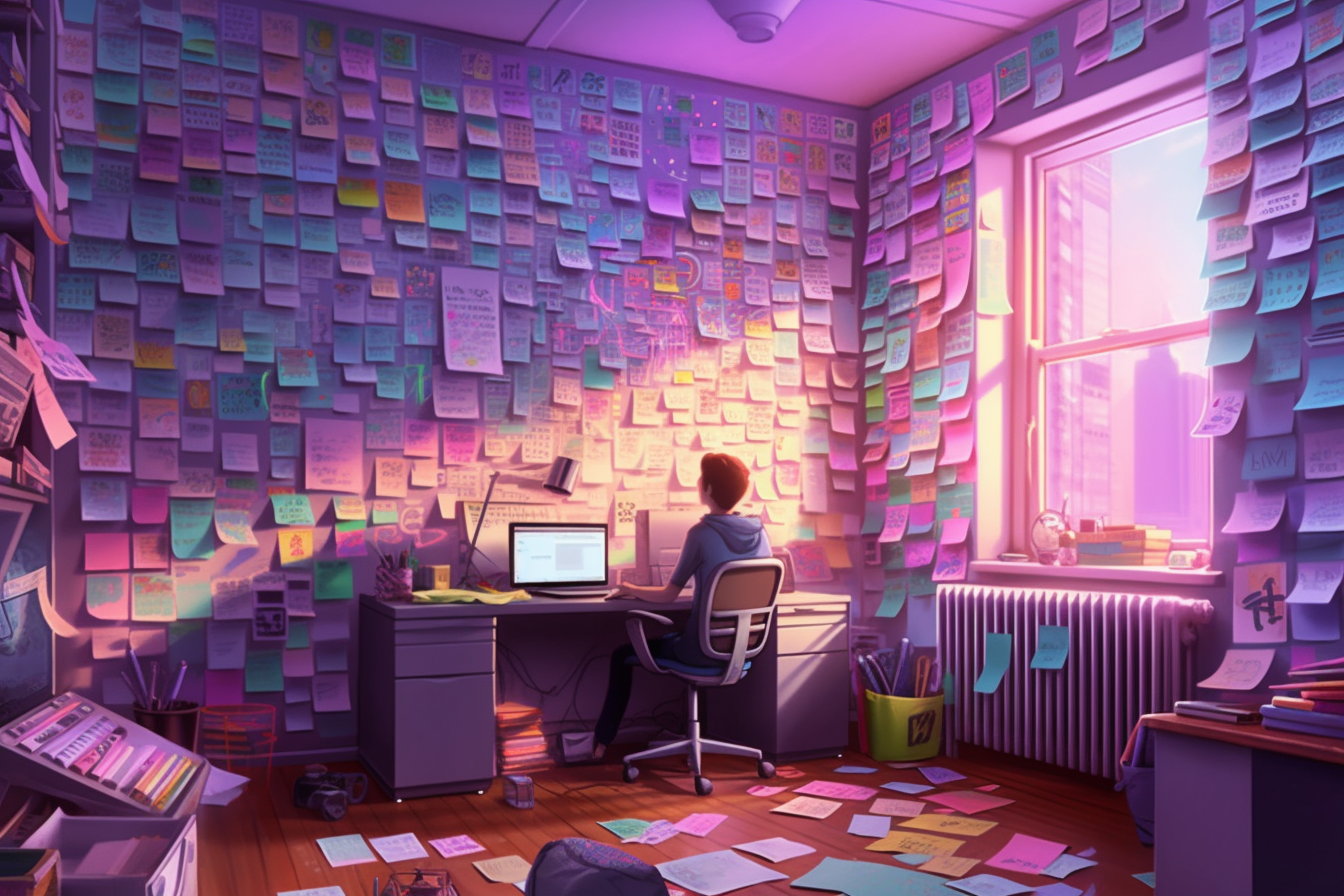 Time management, for real estate agents, can be one of the most challenging career aspects. Let's face it, it's challenging for everyone, but you have particular needs—and since there are…
Already know the vibe you're after at your Open House? Then, pick from these Open House playlists: Piano covers of Taylor Swift's hits Soft House music Paquito De Rivera inspired…