Hosting an Open House for another Agent
Securing listings can be challenging for real estate agents especially less established agents or agents trying to break into new territories. However finding buyer clients can be easier. Ironically having a lot of buyers is also a great tool when trying to score a listing so what we're going to go over here may add value to both sides of your business.
So one effective way to build up your book of buyers is by holding an open house for another agent that doesn't have the time or has more listings than they can handle.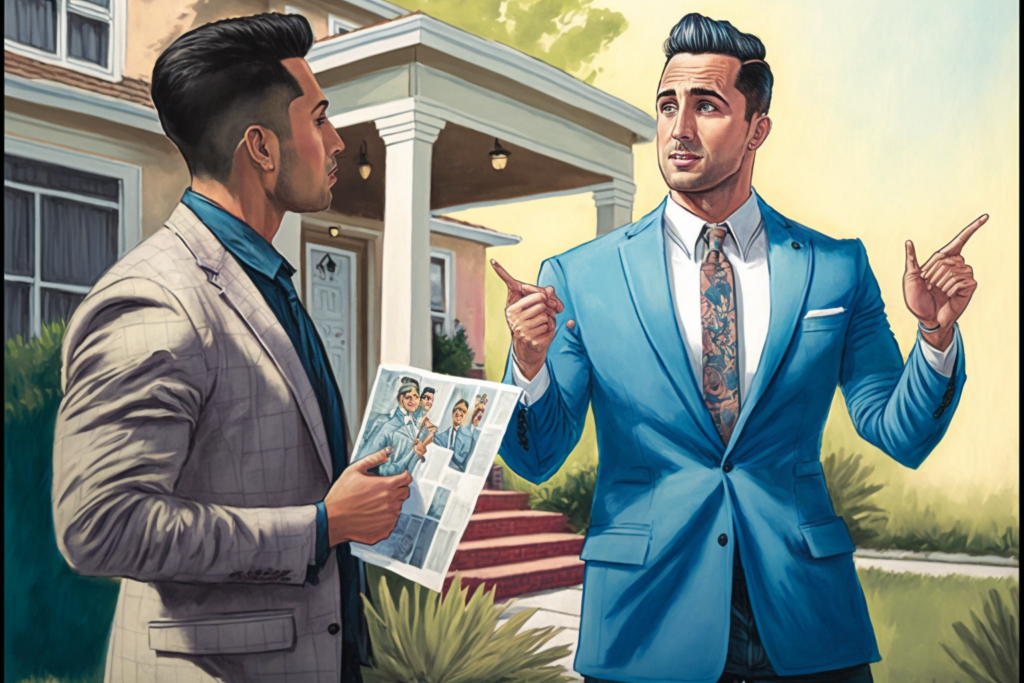 Here's what you should know if you're ever planning to host an Open House for another agent:
Why Should You Host for Another Agent?
The primary reason to host an Open House for another agent is to get buyer prospects. Even if you're new to the field and have relatively few connections, you can use the strategy to get your business off the ground. But it's not just for the newbies…even veteran agents can use this strategy to build up their book of buyers.
Attention aspiring listing agents! Remember having a bunch of buyers that are actively looking for property in an area can be your secret weapon when winning your next listing appointment. Just casually mention to a potential seller "I know at least three people that'd love this property just the way it is!" and watch their eyes light up!
Ok, back to hosting another agent's Open House though. Some real estate agents have several listings to manage at once and holding an Open House every weekend – while ideal IF time and energy were infinite – just isn't their top priority. So if another agent can help pick up the slack, everybody benefits!
But hosting an open house for another agent isn't just about getting buyer leads. It also gives you a chance to deepen your relationships with another agent. Given that the agent succeeded in getting this listing, they may have things to teach you about the business. And if you impress them by hosting a successful Open House for them, other opportunities may open up in the future. Regardless having good relationships with agents in your market is important to doing deals.
If nothing else, hosting their Open House is valuable practice. You'll have a perfect chance to work on building rapport with potential buyers. Not only that but holding successful Open Houses is also important when attracting and representing sellers.
How to Host an Open House for another Agent
Hosting an Open House for another agent is a great opportunity but it won't just fall in your lap. There's a process that you have to work to secure the opportunity. Here's what you need to know to pull it off, including how to find agents to pitch and what tactics work best to convince them.
Who To Pitch
If you want to host an Open House for another agent, be strategic about who you decide to approach. While you could send out cold pitches to every listing agent you can find, you can improve your odds by picking more receptive targets.
Generally, the best place to start is with agents on your team or in your office. If you have good relationships more experienced agents – especially ones that typically have listings – they'll be the best place to start.
If the agents friendliest to you don't have any listings you can host, ask them if they know anyone who could use your help. They may be able to refer you to someone in their network, which could be even more beneficial since it gives you a chance to broaden your own.
If these tactics fail, you can always resort to cold contacting agents with active listings. Just as a home buyer might target distressed sellers, try to target agents who seem like they may have too many Open Houses to handle by themselves.
Another source is your broker or office's community forums like online message boards.
Similarly, participate in your local association's Broker Caravan. Most regions have these events regularly and they're great to build relationships with agents that have active and upcoming listings. But don't expect these listing agents to let you host the first few scheduled Open Houses but if you stay in touch (and the property stays on the market) there's a possibility to host future Open Houses for that property or others.
In addition to working your network, online communities (including local Facebook Groups) are an easy place to put the word out that you're willing and able to host local Open Houses.
If you want to boost your credibility in these online groups and have your post cut through all the noise, we suggest getting an agent who you've hosted an Open House for before to drop a comment on your original post. A short testimonial from them may be the difference between other agents reaching out to have you host their Open House.
Chances are if you consistently follow these steps, you'll develop a reputation as a reliable agent that other agents can count on to hold Open Houses at their listing.
What Tactics to Use
Before you ask an agent to let you host an Open House for them, think about this: when you host their Open House, you're freeing them up to do something else…and it's usually on a weekend afternoon. So while you're asking them for something, you're also doing them a favor that may even involve quality time with family, drinks by the pool, or relaxing before another busy week. So emphasize the win-win when you approach another agent about hosting their Open House.
Additionally you should let them know that their listing is in capable hands. Here are some ways to do that:
Discuss your promotion tactics: Listing agents usually put a lot of work into marketing their first Open House for a property, but that often wanes for subsequent Open Houses. Show them that you'll put significant effort into maximizing attendance by posting physical signs, leveraging social media, and knocking on doors in the neighborhood. We've got a ton of Open House marketing ideas here.
Convey your commitment to preparation: Running a successful Open House requires doing your homework on the property and the neighborhood. Show the agent that you're willing and able to do the work. Here's an article on preparing for an Open House and another on mentally preparing for the questions visitors may ask at an Open House. A listing agent is going to want to be confident that you're prepared to host their Open House…especially if you haven't done this with them before.
Explain your plan for getting and sharing leads: Your best tool for convincing an agent to let you host for them is demonstrating how you intend to capture and share buyer prospect information. Explain that you plan to use a digital sign-in method and share the contact information of all represented buyer prospects that attend…and obviously there's an app we recommend for this, but we also have some tactics to maximize Open House leads that you can reference if you think the listing agent needs some
Ultimately, your goal is to show each agent you pitch that they only stand to benefit by letting you host their Open House. If you know that they're stretched somewhat thin, make sure to position your offer as a way to lighten their load.
Preparing for an Open House You're Hosting for another Agent
Remember, convincing an agent to let you host one of their Open Houses is only half the battle. You have to make sure the whole process goes well too. Make the most of this opportunity to meet more buyers, practice your Open House hosting skills, and build on your relationship with the listing agent.
To that end, be sure that you prepare effectively for your Open House. In addition to the physical Open House preparation which we cover here, you need to study.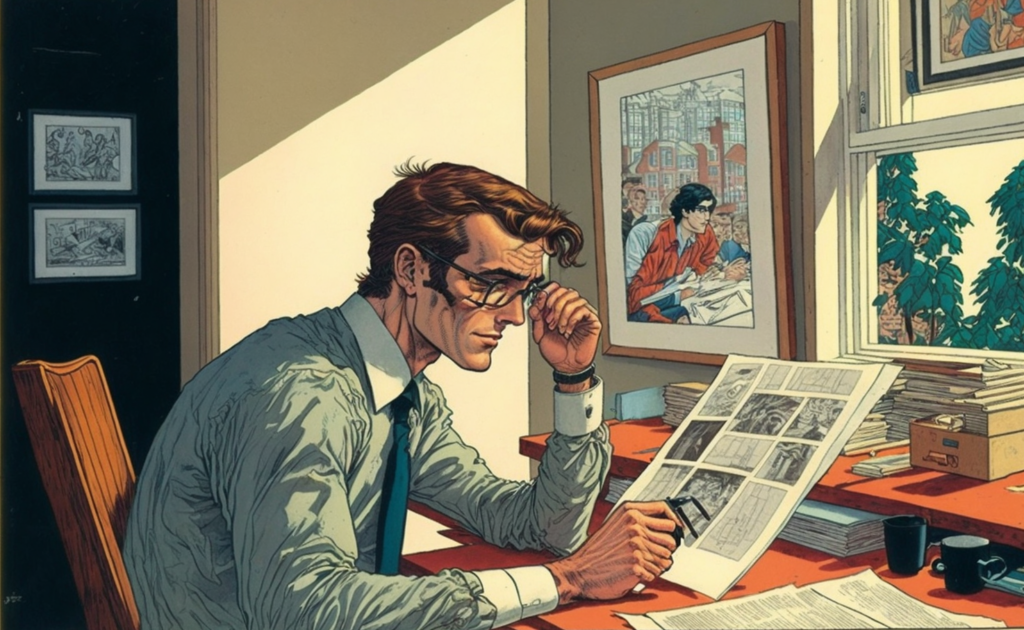 We have a deep dive in what buyers typically ask at an Open House, but the two main subjects you'll need to review are the property and the neighborhood. For example, here are some questions you should be able to answer for each:
The Property
The Neighborhood
How old are the property, roof, and major systems?

Have there been any major renovations? What and when were they?

Have there been other offers? When are they due?

Why are the owners selling?

Are there any problems with the house?

How long has the property been on the market?

What's the owner's timeline?
What kind of people usually live in this area?

How are the local crime rates?

Is the neighborhood walkable?

What schools are nearby?

What should potential buyers know about them?

What else is notable nearby (restaurants, stores, companies, hospitals)?

Is there a homeowner's association?

What are the dues?
Do enough research that you feel confident in your ability to answer any questions a prospective buyer might ask on both of these subjects. It's a good idea to practice your responses to make sure the conversation flows smoothly, which helps you build rapport with your guests. Try these Open House scripts we've prepared for various scenarios.
How to Divide Leads for an Open House You're Hosting for another Agent
When you're hosting an Open House for another agent, there's a standard etiquette to follow for splitting leads. Traditionally, the listing agent gets all the visitors who already are already represented by an agent, and you get to keep all unrepresented buyers.
That way, the listing agent can deal with the represented buyers and/or their agents in case they want to make an offer. And you get a chance to represent the other visitors as their buyers agent.
However, just because this is how it usually works doesn't mean you can assume that's the case. Before the Open House, confirm your understanding with the listing agent to avoid any unexpected conflict.
Use Curb Hero to Capture More Leads
At the end of the day, the main reason you're holding an Open House for another agent is to get more buyer prospects…and that involves getting their contact info at the Open House. While pickpocketing their drivers license is an option, a better way to capture their info is with a digital sign-in software like Curb Hero (yes, we're biased).
Our software saves you from losing leads to poor handwriting or incomplete entries, which are common problems when using an old-fasioned paper sign-in sheet. In addition, you can leverage features like:
Automatic text follow-up with the property's details: This one is huge because you save time, money, AND trees by skipping those printed brochures. Plus with Curb Hero's listing microsites (as well as some other single property sites) you can add a virtual tour (or video tour), a photo gallery, and a bunch more content than a brochure could ever contain.
Additional privacy: Once a visitors shares their data, it's no longer visible to those who sign-in later. That may make them more comfortable handing over their information.
Integration with CRM: Copying leads to your CRM by hand is tedious and time-consuming. Save yourself the time and effort by automatically transferring the details from Curb Hero, which integrates with over 2,000 applications.
Touchless sign-in options: Since the pandemic, people are more aware of hygiene than ever. Visitors will be more comfortable sharing their info if they don't have to touch something they know strangers have.
Can you do Open Houses for Other Brokerages
Most of the time if you're hosting an Open House for another agent, the agent is on your team, in your office, or at least part of the same brokerage.
Unfortunately the rules for whether you can do an Open House for another brokerage's listing depends on a number of factors like the state, your broker's rules, and the listing's broker's rules. The tricky part is that some states allow this practice but broker's within the state may prohibit their agents from hosting an Open House at another broker's listing.
For example in California, hosting an Open House for another brokerage is allowed but typically requires an agreement between the agent's brokerage and the other brokerage.
If you're not sure of the rules here, definitely start by asking your broker.
---
Hopefully this article covered the pertinent points when it comes to hosting an Open House for another agent. For many agents this practice has been amazing launch pad for their business because of the potential to build a database, get real world experience, and network with other agents in the market! Now, go out and be the host that boasts the most!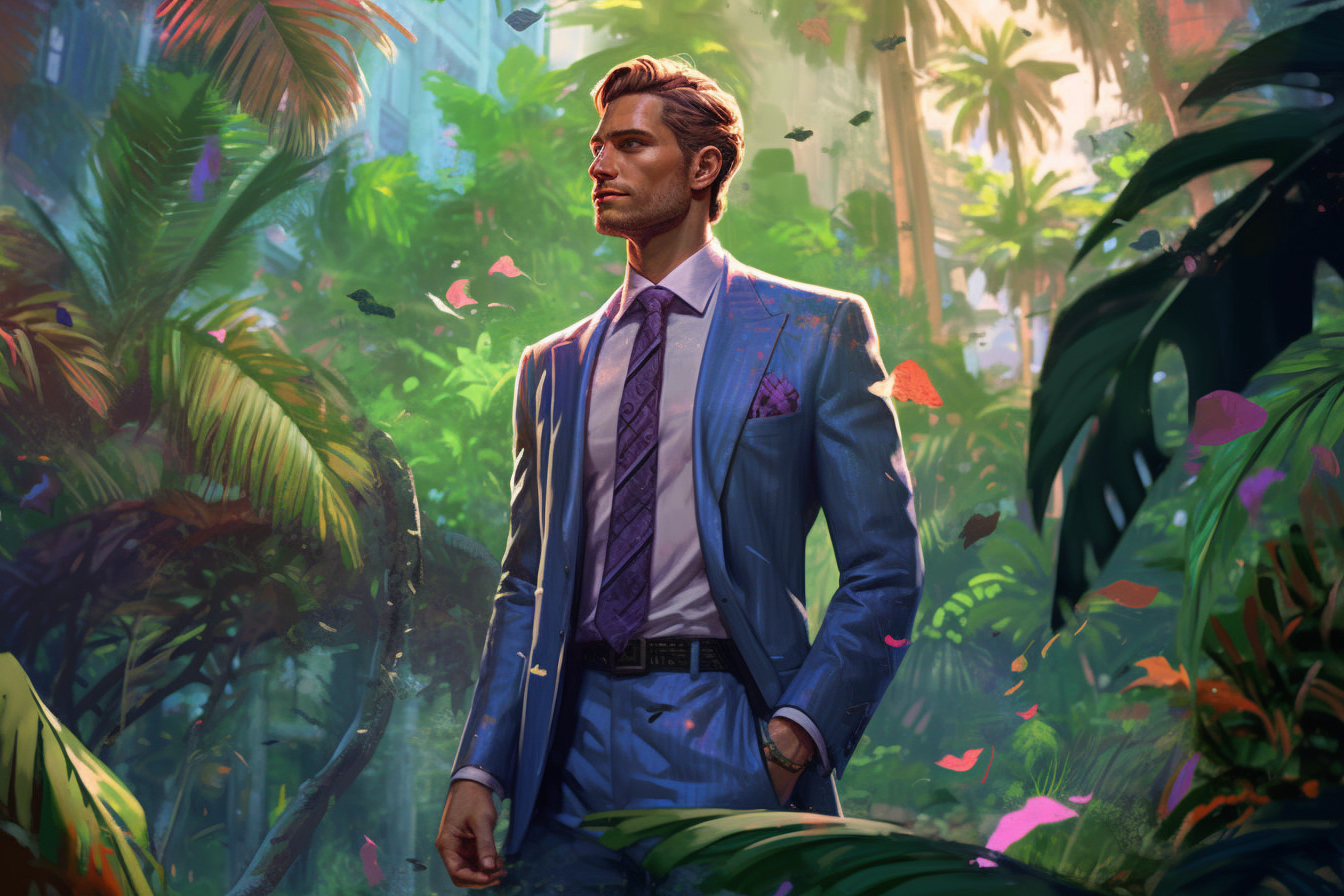 Guerrilla Marketing for Real Estate As a real estate agent, you're constantly promoting your business in order to keep clients in your deal flow. You've probably handed out business cards,…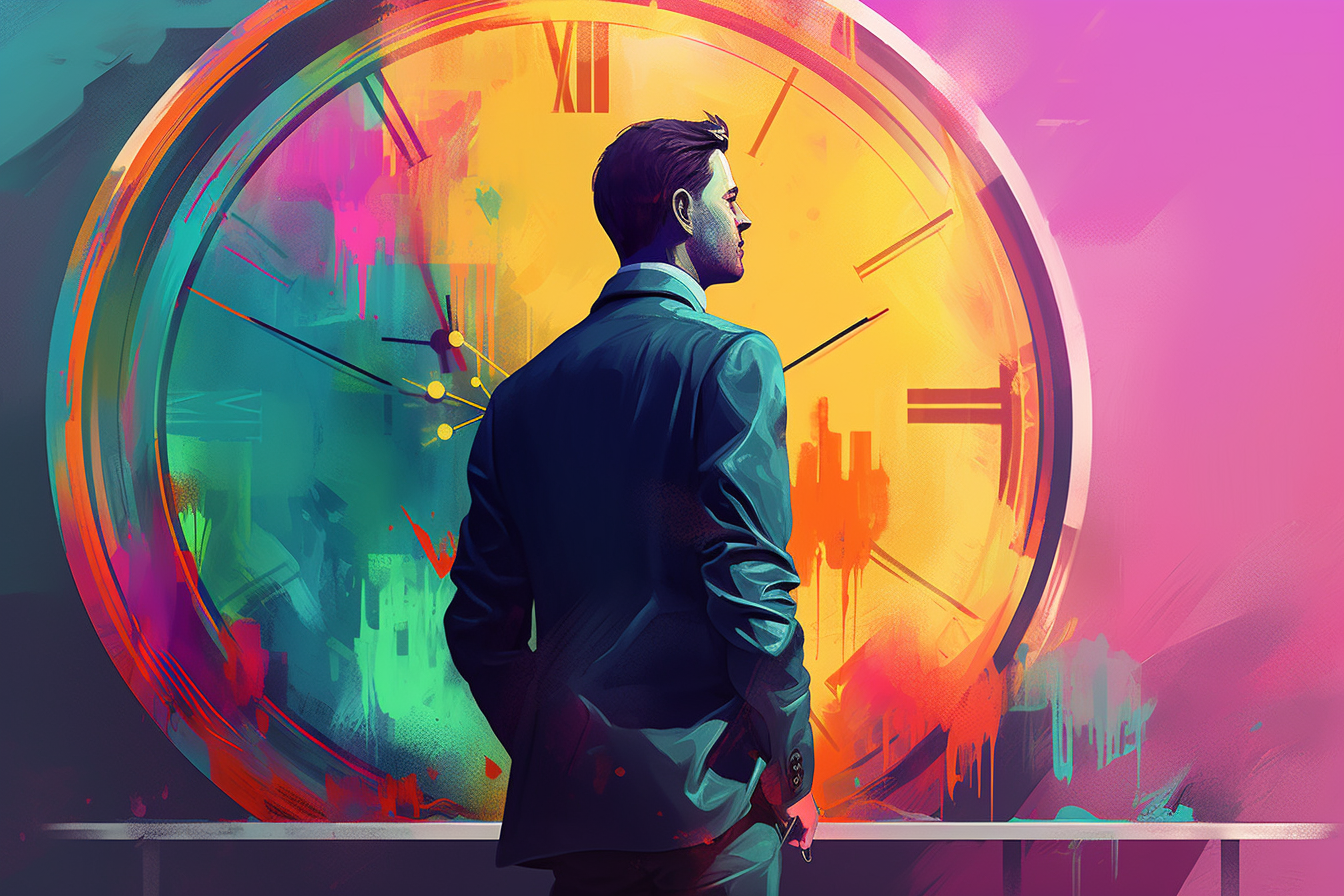 The "best" Open House times has been a constant debate among agents looking to maximize their Open House attendance and prospecting. Not only does the timing of the Open House…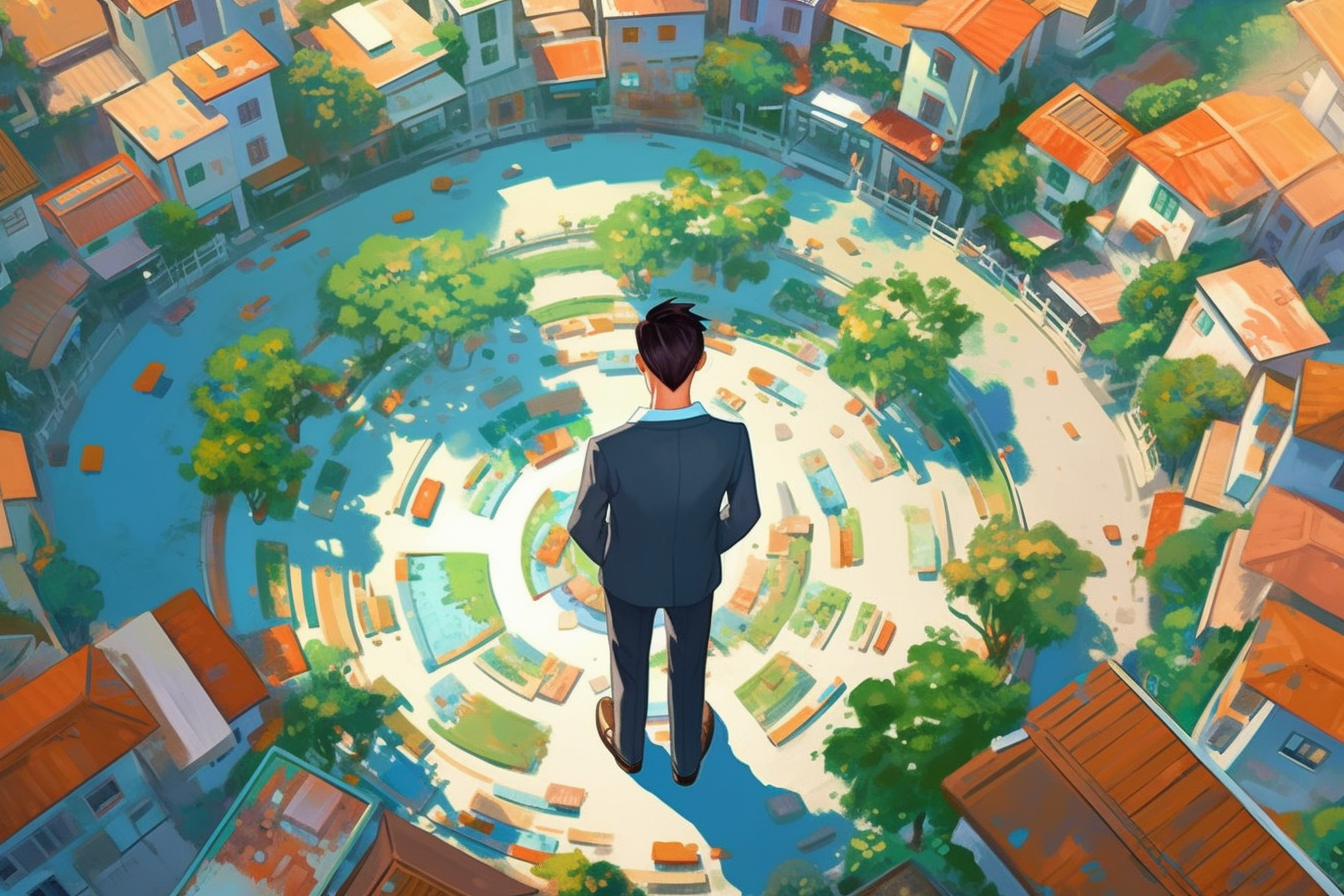 Even in this digital age where half of our interactions involve a "like" and/or emoji, there are still traditional strategies that work (albeit with more sophisticated tools ). Circle prospecting…