Real Estate Leads where Agents Pay at Closing
Want more leads and don't want to pay? Or at least pay upfront for the leads? It's a tantalizing promise: leads that you only pay for when you close the deal. Well there's a whole category of lead companies that cater to this concept of leads that agents ONLY pay for at closing.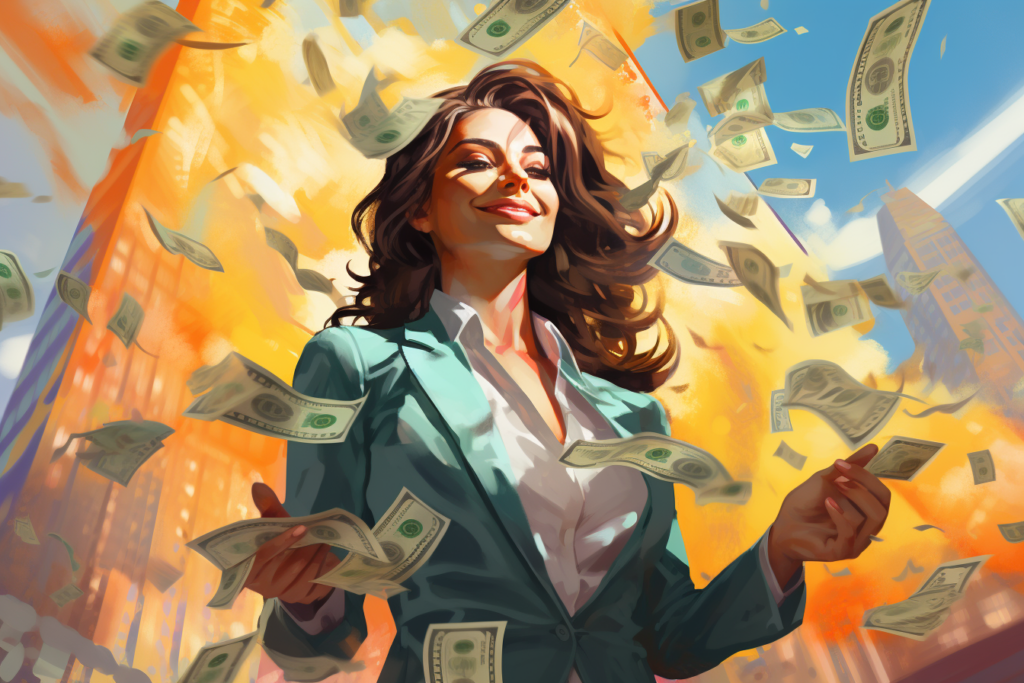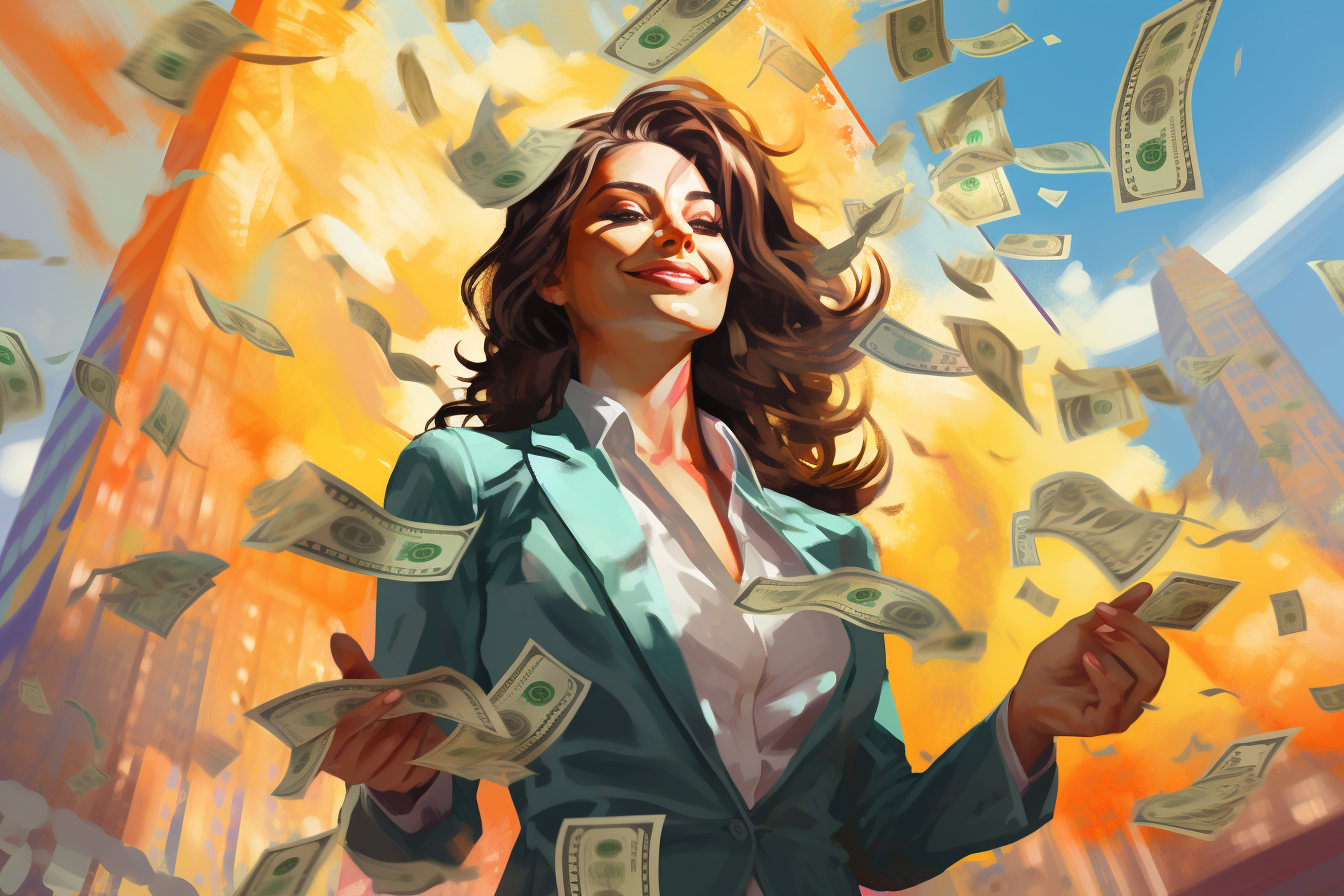 But before diving headfirst into this mysterious world of pay-at-closing leads, let's cover the pros and cons and dig deeper into the biggest lead generation services in this category.
In today's blog post, we've reviewed thousands of comments from real agents that use these services and analyzed the feedback and none of the services below have a financial arrangement with Curb Hero so you can count on the unvarnished truth. We just want to make sure you're armed with the knowledge you need to succeed and avoid any potential pitfalls along the way.
So grab a magnifying glass, put on your detective hat, and let's dive into the real estate lead market, where paying at closing is the name of the game… but remember, my friend: with great leads comes great responsibility! Here's what we'll go over:
Most popular services for leads where agents pay at closing:
What is a "pay-at-closing" real estate lead?
"Pay-at-closing" is a term used to describe a fee structure in which the real estate agent or broker pays a fee to a lead generation service only when a transaction is successfully completed. When it comes to these services for pay-at-closing real estate leads, think of them as similar to receiving a referral from another agent in your network. The only difference is that instead of sending a commission check directly to the referring agent, you would send the predetermined fee to the lead provider after successfully closing the transaction.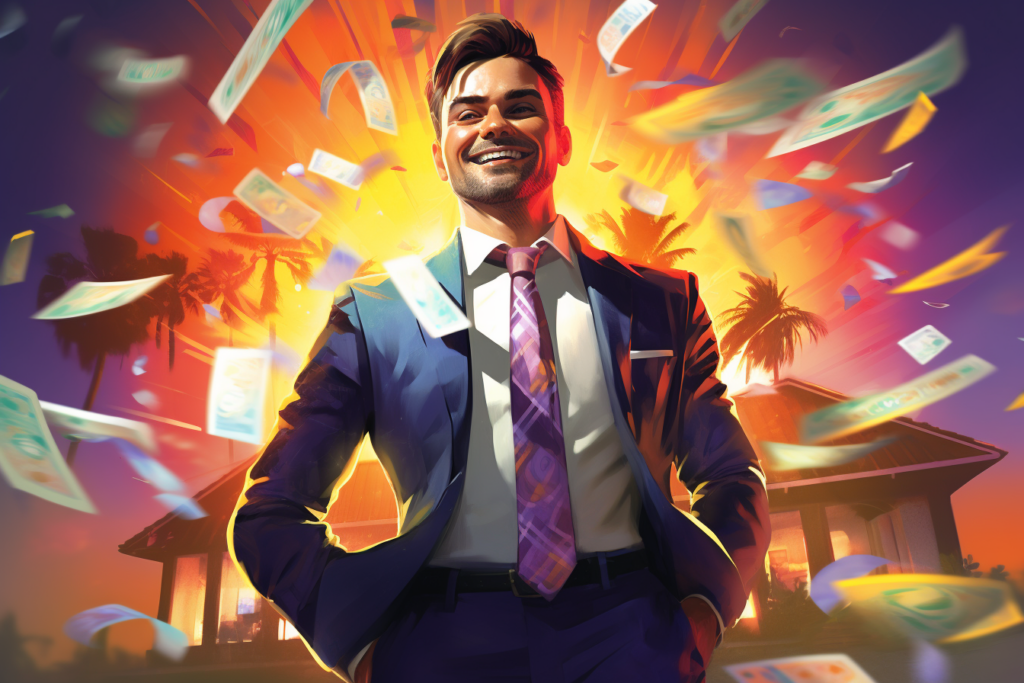 The obvious advantage of this model for agents is that the leads only cost the agent once a transaction is completed…so they don't pay anything until they are paid themselves. Therefore they don't pay anything for leads that don't result in a successful transaction.
Note: the amount and terms of these referral arrangements vary by provider. For example some providers include terms where they'd continue to receive referral fees for any future transactions involving the lead for a specified amount of time.
Also since these services are putting trust in the agents ability to convert these leads, many use the following measures to ensure that agents are motivated and capable of closing the leads:
pay a one-time fee to get started on their program
meeting specific performance and/or sales volume criteria before being allowed to participate
completion of a test or course that confirms ability to follow up properly
ongoing measurement of lead engagement and conversion rate.
penalties if performance metrics are missed such as seeing fewer leads, reduced lead quality, or being kicked out of the program entirely
Pros and cons of leads where agents pay at closing
Pay for the lead only after closing?! It sounds like a convenient arrangement, but as we dig into agents' experiences, we uncover both the sweet triumphs and the bitter disappointments.
The attraction to this model is pretty simple: free leads (well at least free until you get a successful transaction from them)
However, if you're thinking "this is too good to be true" there are pretty consistently reported downsides:
Some agents have expressed dissatisfaction with the quality and relevancy of the leads provided. These agents have reported instances of receiving leads that were not properly vetted, resulting in wasted time and effort.
The fees for successful transactions can be quite high. In some cases, agents may have to give up over 25% of their commission to the lead generation service. This can make these services less appealing for agents who are confident in their ability to generate leads on their own.
It's clear that the pay-at-closing lead generation services have an obvious draw. But while some agents sing praises to the skies for the opportunities they've gained, others have encountered challenges and frustrations along the way. It's crucial to weigh the pros and cons carefully and do them across the various real estate lead companies that offer a pay-at-closing model. So without further ado…
OJO
In the ever-evolving landscape of real estate leads, one name that has been gaining quite a buzz is OJO. They've also added to their scale by acquiring Movoto, another pay-at-closing lead provider.
Numerous agents have reported remarkable success in closing transactions with OJO leads but there are different tiers in their offering. The quantity and quality of leads vary by tier as does the fee structure…and some offerings are reserved for teams.
Many agents we've come across shared that OJO offers a consistent stream of leads. However, it's worth noting that OJO leads may require a more nurturing touch. Agents that have had success with OJO shared that building a genuine connection and fostering a relationship was key to demonstrating results…and not to be discouraged at first by the seemingly challenging nature of OJO leads.
To maximize your chances of receiving a steady flow of OJO leads, it's crucial to stay actively engaged. OJO's lead allocation system is intricately tied to an agent's level of activity, taking into account factors such as how often links are opened and referrals are updated. By demonstrating your commitment and responsiveness through regular interactions within the OJO platform, you'll increase your visibility and earn yourself a seat at the table of opportunity.
ReadyConnect (formerly Opcity)
Opcity is synonymous with pay-at-closing real estate leads and accordingly it's garnered a major reputation among agents. Some of the agents we specifically heard from sung praises about the platform, but there are many more who were left underwhelmed and bitter, but it's still worth investigating so let's delve deeper.
First off, Opcity is now called ReadyConnect and it's part of the REALTOR.COM offering to agents. Many agents have seen tangible results (aka closed deals) from this service. These agents have found clients who are motivated, engaged, and ready to make a move, making the closing process smoother and more rewarding.
However, it's important to note that not every agent's experience has been a love story with ReadyConnect/Opcity. Some have experienced frustration because their leads are sent to multiple agents creating a competition for who could respond fastest. Additionally, in our analysis of agents feedback quick a few complained about the quality of leads. Citing that many leads were looking for leases and others were severely under-qualified to purchase.
When navigating the realm of ReadyConnect/Opcity, it's essential to approach it with an open mind and a pinch of skepticism. While some agents have found success, it's equally important to heed the experiences shared by those who faced challenges with the platform.
Zillow Flex
You can't talk real estate leads without dropping a Z-bomb right? Once upon a time Zillow had just the Premier Agent program, but now they've begun migrating top performing Premier Agent customers to "Flex" which is their pay-at-closing offering.
It's important to note that Zillow Flex is not open to every agent and (perhaps?) as a result the complaints about low quality leads are significantly lower than the other real estate leads where agents pay-at-closing. However this selectiveness works both ways with Zillow Flex. If your conversion rate dips too low you may get kicked out of the program. Because of this there are horror stories of teams that became reliant on Zillow Flex leads, being cut off and left without any leads.
So if you get access to Zillow Flex, play nice with these leads and turn on that charm to convert them.
And also consider the fee when deciding on Zillow Flex. Yeah, there's no upfront cost, but when you close, you're forking over anywhere from 15% to 35% of your commission.
All in all, Zillow Flex can be a real ace up your sleeve. It's about playing smart and understanding the rules of the game.
HomeLight
HomeLight is a prominent player in the real estate industry with many services for agents and consumers. Their HomeLight Referrals program is an option that agents should explore if interested in leads they'd only need to pay for at closing. As expected though, opinions among agents vary like the colors of a kaleidoscope. In our research we heard directly from agents who have closed deals worth over $5 million within just 18 months thanks to these leads…but they also mentioned that to make HomeLight work, it was critical to follow up and nurture these leads.
On the flip side, not all agents have had success with HomeLight. Some have voiced concerns about the quality of the leads they received, citing instances of low-value prospects that didn't pan out. Generally low conversion rates were reported and many agents shared that leads were more inclined to negotiate down commissions. Even more frustrating, a few agents we heard from, ranted about not receiving any leads at all despite being signed up for an extended period of time.
It's worth noting though that these issues are not exclusive to HomeLight. Agents have reported these issues when dealing with leads sourced from almost all of the platforms mentioned.
UpNest
When it comes to UpNest (a pay-at-closing service provided by REALTOR.COM) opinions are unsurprisingly mixed. Some real estate professionals have praised the steady stream of potential clients to complement their existing prospecting activities.
However, it's important to note that not all agents have had a seamless experience with UpNest. As is commonly the concern with the pay-at-closing leads, many agents that shared their UpNest experience with us complained about the quality of the leads. In particular, there were complaints that the majority of leads obtained through UpNest seemed to prioritize low commission rates as a primary factor in the decision-making process.
Furthermore, we've heard agents express dissatisfaction with UpNest's decision to increase their referral fees and contract durations as time went on, leading to concerns about the platform's commitment to fostering mutually beneficial relationships.
Estately
Let's shine our light on Estately, a relatively smaller player in the realm of pay-at-closing real estate leads. While many agents have tested the waters with Estately, the feedback seems to be a mixed bag encompassing tales of both triumph and frustration.
Similar to most of the other services, many agents have voiced their dissatisfaction with the quality of leads offered by Estately. Specifically some of the agents that shared their story found the leads to be unrealistic however, it's essential to note that agents experiences varied by location so take these observations with a grain of salt.
Sporadic lead delivery is another pain point with Estately (perhaps to them being a relative upstart in this category). Some agents reported receiving leads inconsistently, which can be frustrating when you're eagerly waiting for that next hot opportunity to land in your inbox.
However, amidst this dissatisfaction, some agents actually found success with Estately! An agent we heard from noted that Estately's platform had been instrumental in breaking into a new market when they relocated.
So while some of the agents that shared feedback with us had negative experiences with Estately, it's essential to keep an open mind and consider whether it aligns with your specific goals and location
Full list of lead services where agents pay at closing
Here's a video that walks through 16 of the top companies for pay-at-closing real estate leads
And here's the full list of pay-at-closing real estate lead companies:
| Company | Short Description | URL | Referral Fee |
| --- | --- | --- | --- |
| AgentHarvest | A real estate agent finder service that matches you with the top local agents in your area. | https://www.agentharvest.com/ | 15 – 25% |
| Agent Pronto | Referral service that matches agents with buyers or sellers based on their specific needs. | https://agentpronto.com/ | 30% |
| All The Leads | Provides probate leads for real estate agents and investors. They offer a monthly subscription service. | http://alltheleads.com/ | n/a |
| Clever | A real estate platform that connects home sellers and buyers with local real estate agents for a pre-negotiated lower commission | https://listwithclever.com/ | 1% or $3,000 flat |
| Dave Ramsey ELP | Connects people with real estate agents who've been endorsed for their customer service and excellent advice. | https://www.daveramsey.com/…/appli…/real-estate-event… | n/a |
| Estately | An online real estate search platform that provides buyers with up-to-date listings and neighborhood information. | https://www.estately.com/ | n/a |
| FastExpert | An online platform connecting home buyers and sellers with top real estate agents in their local area. | http://www.fastexpert.com/ | 25% |
| HomeCaptain | Real estate platform that guides homebuyers through the process, including getting a mortgage and finding a realtor. | https://homecaptain.com/realtors/ | n/a |
| Homelight | Referral service connecting buyers and sellers with real estate agents. They use transaction data to match clients with agents suitable for their specific needs. | https://www.homelight.com/ | 25% |
| Homesnap | Provides a searchable database of real estate listings and an app for agents that includes client collaboration and automated marketing. | https://www.homesnap.com/register?type=agent | n/a |
| Local Realtors | Online platform connecting home buyers and sellers with local real estate professionals. | http://localrealtors.com/…/preferred-partner-application/ | n/a |
| Movoto | Real estate marketplace that connects buyers and sellers with agents. They offer tools to find local real estate listings and calculate mortgage payments. | https://www.movoto.com/ | n/a |
| NavyFederal–RealtyPlus | Provides rewards when you buy or sell your home with an approved realtor. | https://www.realtyplus.realestate/ | n/a |
| Nestigator | Online marketplace for real estate listings that also matches potential homebuyers and renters with local agents. | https://www.nestigator.com/agents | n/a |
| Nestiny | Provides tools for home buyers and sellers to understand the process, including matching them with real estate agents. | https://www.nestiny.com/ | n/a |
| OJO | AI-powered platform that provides personalized home buying and selling insights. | https://www.ojo.com/ | n/a |
| OpCity | A lead generation platform connecting real estate agents with prescreened buyers and sellers. | https://www.opcity.com/ | n/a |
| Realtor | One of the largest real estate listing websites in the US, offering a platform for agents to reach potential clients. | https://www.realtor.com/ | n/a |
| Redfin | Real estate brokerage that uses technology to redefine real estate in the consumer's favor. | https://www.redfin.com/ | n/a |
| RocketHomesVerifiedPartnerNetwork | A program by Rocket Homes that matches home buyers and sellers with verified partner agents. | https://www.rockethomes.com/ | n/a |
| SetSchedule | Real estate marketplace that uses AI and predictive analytics to connect real estate agents with homeowners and buyers. | https://www.setschedule.com/ | n/a |
| UpNest | An online marketplace where real estate agents compete for your business, offering competitive rates. | https://www.upnest.com/ | 30% |
| ZillowFlex | A program by Zillow that connects agents with local, high intent buyers and sellers, paying upon successful transaction. | https://www.zillow.com/flex/ | 35% |
In conclusion, the real estate industry remains divided on the use of pay-at-closing lead services versus self-generated leads. Many agents are adamant on prospecting via sphere of influence or just focusing on listings. As we've explored the challenges and feedback from agents, it's clear that there are pros and cons to any approach so it's worth assessing the benefits of pay-at-closing real estate leads.
On the one hand, pay-at-closing lead services offer convenience and a potential shortcut to finding leads. These platforms often have sophisticated algorithms and a wide reach, which can result in a steady stream of potential clients. Agents who have had success with such services highlight the time saved in lead generation and the ability to focus more on client relationships.
However, at this point the drawbacks are clear. The quality of leads being the most common issue. This can lead to wasted time, effort, and resources. Additionally, some agents have reported experiencing fierce competition within these platforms since they send leads to multiple agents…making it harder to stand out and secure clients.
To strike a balance, a common recommendation across the thousands of agents who shared their story was to use both pay-at-closing lead services and self-generated leads in conjunction. By diversifying lead sources and maintaining a strong presence both online and offline, agents can maximize their chances of success. Building organic relationships via Open Houses, circle prospecting, and utilizing social media platforms can all contribute to the growth of a robust and sustainable client base. And if you can augment your prospecting with one or many of these real estate lead providers where you only pay-at-close…then why not?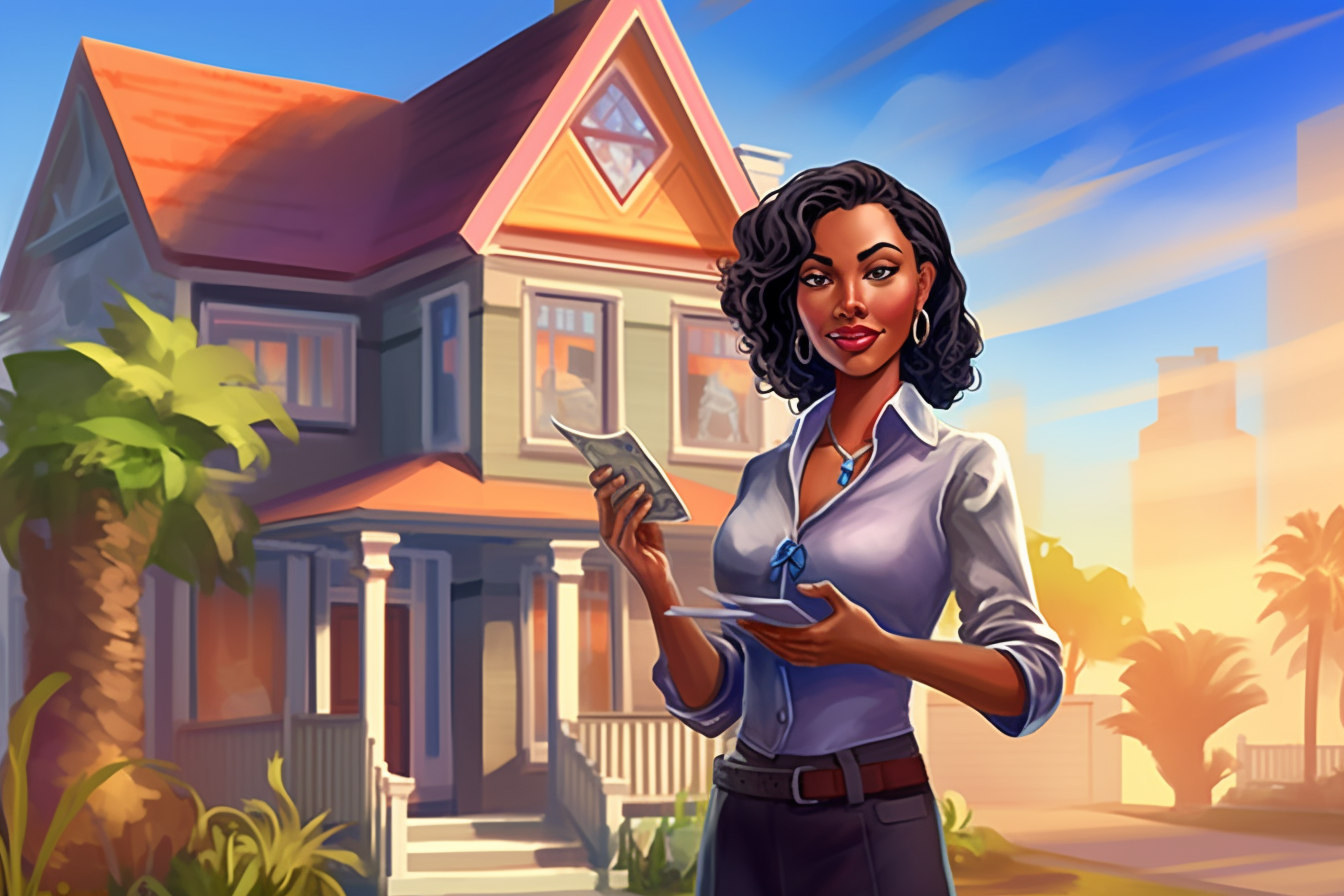 We're tackling one of the most raw prospecting tactics out there – door knocking. That's right, the strategy that puts you directly on someone's doorstep with the hopes of generating…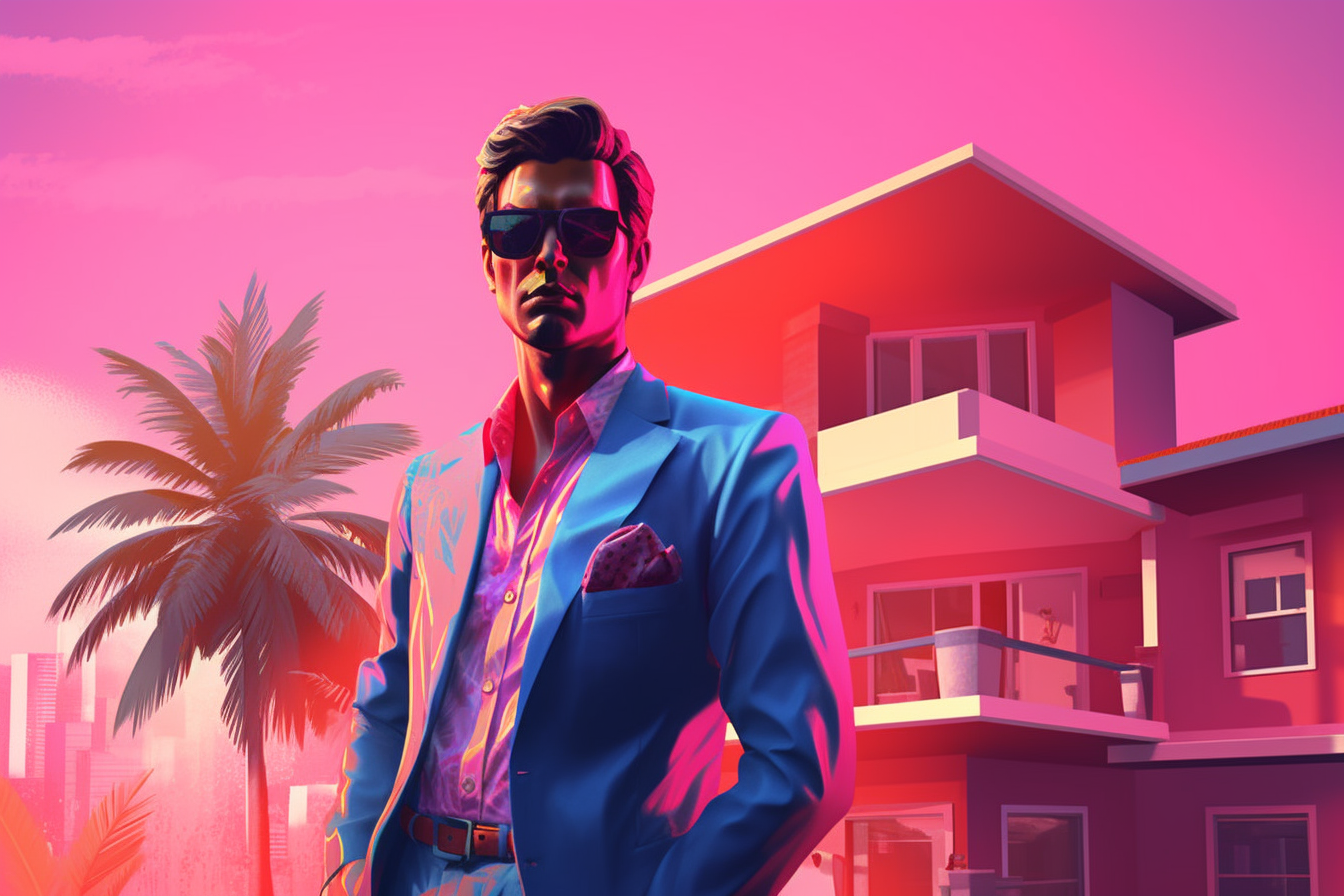 Go get your finest threads and order some charcuterie because we're going to dive into the exciting world of luxury Open House ideas. When showcasing beautiful, high-end properties to (hopefully)…