Fact: the majority of deals for established agents, come from referrals and past clients.
Myth: an agent doesn't need to do anything for past clients to work with them again or refer them.
So because repeat and referral business from past clients is not a foregone conclusion, let's talk about one of the many tactics that agents can use for ensuring more repeat and referral business: Realtor Closing Gifts.
It's a small gesture that can make a big impact on the way your clients remember you…which is kinda important IF they're ever going to work with you again.
But with so many options out there, it can be overwhelming to choose the perfect closing gift. Fear not, because we've got you covered! We'll explore various categories of closing gifts that will give options that can fit different client personalities and your brand…plus we also included many creative and fun ideas that will leave a lasting impression on your clients.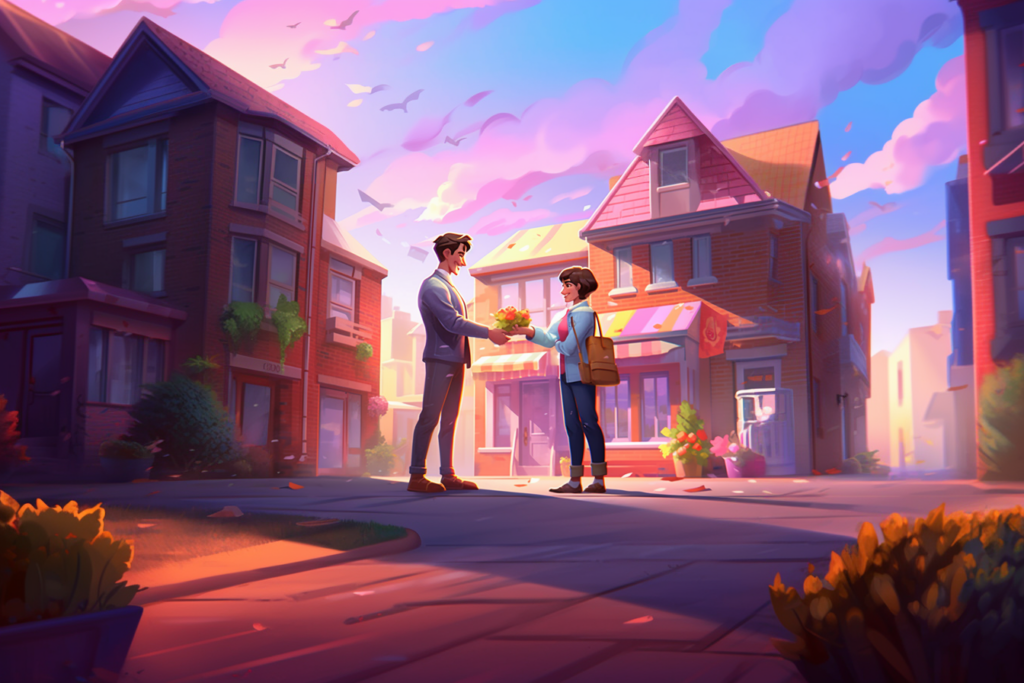 If you want to jump to a specific category of real estate closing gift you can use these options:
Closing Gifts with a Personal Connection
Gifts that are personal and thoughtful make a deeper impact. That's the upside. The downside is that it takes thought to be thoughtful…and thinking takes time. So save some time with these personal closing gift ideas that are almost certain to get an "awwwe you're SO thoughtful" reaction
Something for the home: Personalized front door mats or a custom address plaque
Monogrammed anything: Engraved cutting boards or cheese boards (there's a site just for this, spatula sets or aprons. You can use the client's name, new home address and/or the year of purchase onto the gift items
Photographer Reboot: bring back the photographer who took pictures of the home for the listing and take a family or individual portrait in their new home.
Sketch the home: take a photo of the new home and have an artist sketch it (you can find lots of artists that do this on etsy.com). Include the family name, address, and established date to give it a historical Smithsonian effect.
Feeling crafty? Show off your skills and create a closing gift. This could range from sketches or pictures of the home or handmade items for the new home. And if you're not crafty, consider locally made furniture or decorations are a great way to also support local artisans
Thoughtful gifts for kids are always well received (see more in Closing Gifts for the Clients with Kids)
Don't forget the fur babies: a custom-made pet bed with the pet's name embroidered
Are they moving from another area? Get them some specialty food from their previous hometown on Goldbelly (they offer regional food specialties from across the US)
Other Personalized Gifts: You can consider online marketplaces that specialize in handmade and personalized items, such as Etsy (www.etsy.com). For custom sketches or artwork, you might look for local artists (local farmers markets are great for this)
These gifts help clients feel more connected to their new home and remind them of the realtor who helped them find it. But before dusting off your woodworking bench try and suss out your client's preferences so you know your gift will be well received.
Practical Closing Gifts for the New Home
Well if you can't be thoughtful, you may as well make yourself helpful right?
That's why one of the most popular categories for realtor closing gifts is something useful in the home. These items may not be the most glamorous, but they can make a big difference in a new homeowner's life…and there are countless options as you'll see below.
Moving services: try your local movers or use a service like MooveGuru or give moving boxes
Help them transfer their utilities with a service like Homekeepr or provide a list of recommended utilities and service providers (discounts are nice if you can arrange)
Gift certificate to change door locks
Cleaning services before they move in . Plus, it's an opportunity to work with a trusted vendor in your network and provide referrals to your clients for future projects or cleanings.
A Gift for the home like: smart doorbell, robot vacuum, Wyze camera (or other security/monitoring technology), Soda Stream, Yeti coolers, Solo Stove fire pit, Cutco knives, houseplants (you can get even them delivered at The Sill) or even a gift card to Home Depot or another hardware store
New Toilet Seats: Very practical albeit a bit cheeky 😀
Subscription to a home warranty service
Giving your clients their closing documents at the beginning of the year for tax purposes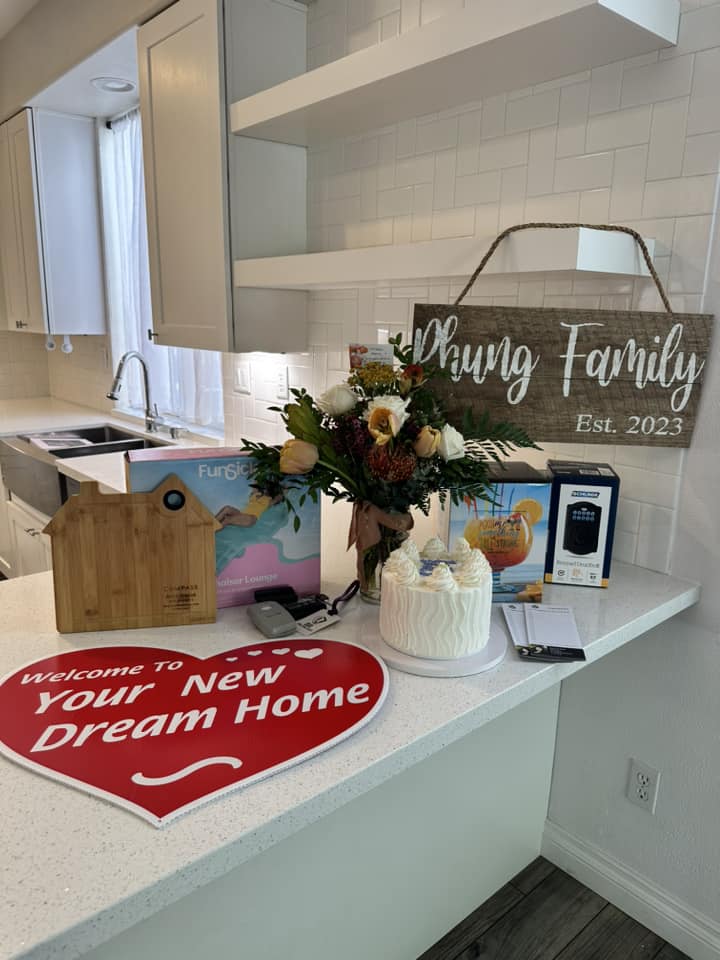 Also some of these more practical closing gifts may not need to be the whole gift. Some of these are ideas you can stack on top of a more thoughtful gift to really make an impression. Regardless these helpful gifts are a smart and efficient way to show your clients that you're trying to add value even after the transaction is complete.
Experience Based Closing Gifts
Experience-based gifts can be a unique and memorable way to show your clients how much you appreciate them. These gifts often have a personal touch and can offer something that the client may not have thought of or been able to prioritize for themselves.
One popular experience-based gift option is a mini family photo session at their new home. This gift not only encourages clients to create new memories in their new space but also provides them with a tangible reminder of the homebuying experience and their agent's thoughtfulness. Many realtors have partnerships with professional photographers who offer this type of gift, making it easy to plan and execute with minimal effort on your end.
When choosing an experience-based closing gift, it's important to consider the client's interests and needs. Think about what they might enjoy or find helpful based on their personality and lifestyle, and tailor the gift to fit them. Whether it's a cooking class, spa day, or even a family outing to a local attraction, the gift should be something you think they'd enjoy. So skip the ziplining adventure if you know they have a fear of heights ok?
Closing Gifts for Clients with Children
In addition to the personalized gifts mentioned above, many realtors are also opting to give gifts specifically for clients with children. One great idea is to give personalized aprons to the children, which could be embroidered with their name or something related to their interests or hobbies. It's a thoughtful gift that will encourage them to get involved in the kitchen and create new memories with their family.
Another popular option is to give books as a closing gift from realtors. There are plenty of age-appropriate books for children that inspire a love for reading. You can choose books related to homeownership, moving, or simply books that you enjoyed reading as a child. It's a gift that not only shows appreciation for the whole family but also promotes a love of reading among children.
Use Local Vendors for Closing Gifts
We have observed a trend where many realtors are opting for local gifts as closing gifts, which not only supports local businesses, but also is a reflection of the community's unique flavors and cultures in which a new homeowner is now a member.
Here are some ideas for closing gifts from local vendors that can be found at both physical and online stores or at neighborhood farmer's markets.
Food items like locally roasted coffee, jams, jellies, and baked goods (you can combine into a Gift baskets) or even get a gift card for a local restaurant
Artwork, prints, and crafts from local artists (and it's not cheating if you buy their work off of Etsy)
Services like spa, salon, or wellness services
Get a gift certificate for a local car wash
These thoughtful selections can make a more memorable impression on clients and also strengthens the connection between the realtor, the homeowner, and the neighborhood.
Subscription Based Closing gifts
Subscription-based gifts are an excellent way to keep in touch with your clients long after the sale closes. These gifts keep on giving, as they arrive regularly (usually every 1-3 months), reminding your clients of your thoughtfulness and appreciation.
There are a variety of subscription-based services available that can be tailored to fit your client's interests and lifestyle:
Monthly wine club: If your client is a wine enthusiast, you could subscribe them to a monthly wine subscription that delivers a selection of hand-picked wines to their doorstep.
Specialty food subscriptions: If they're a foodie, consider a subscription for gourmet snacks, cheeses, or artisan coffee or tea.
Book of the month club: For clients who enjoy reading, a subscription to a book-of-the-month club, a magazine subscription, or an audiobook subscription service can be a great choice. You can also consider subscriptions to unique and niche services such as plant-of-the-month clubs, or even a monthly delivery of locally sourced organic produce.
Pet themed subscription boxes: Oh you better believe there's pet subscription services aplenty. The for example, monthly dog toy or treat boxes…so if you have a client who's a pet-lover, consider these options
Fitness subscriptions: For fitness enthusiasts, a subscription to a wellness or yoga-based service could be a perfect fit (oh yes we did).
Or try tons of "X of the month" clubs and subscriptions on AmazingClubs.com.
Subscription-based gifts can also be a brilliant way to show that you understand your client's unique interests and needs AND get credit for your thoughtfulness…every. single. month 🙂
Just ensure that you choose the right gift based on your client's interests, and you'll be sure to leave a lasting impression!
Humorous Closing Gifts
Welcome to the expert stage of realtor closing gifts. Giving a "funny" gift is harder than even a super thoughtful gift for many. Because humor is so subjective AND also has the possibility to backfire spectacularly. Still want to give it a try? Ok well here are a couple ideas:
When it comes to closing gifts, there's no rule that says they have to be serious and formal. In fact, adding a bit of humor to your gift-giving can make it even more memorable and endearing to your clients.
A personalized doormat with a witty saying or design that reflects your client's personality.

You could also go for a quirky piece of home decor, like a framed print with a humorous quote or a whimsical sculpture of an animal.
And it was mentioned above, but toilet seats are a gift that blends the practical and humorous
You can combine these items into a "Survival Kit" for new homeowners, and think of also including some filler items like a hammer, duct tape…and a bottle of tequila.
The key is to strike the right balance between humor and sincerity. Your gift should still show that you value and appreciate your clients, but in a lighthearted and playful way. So good luck threading that needle ok?
Including Alcohol in Your Closing Gift
Alcohol can be a popular choice for a closing gift, especially when you want to go for something celebratory. A well-selected bottle of champagne or a local beer/wine can be well received by many clients especially when stepping into their new home to celebrate. And whenever possible, consider a local brewery, distillery, or vineyard. It also showcases your knowledge of the area and supports small businesses in the community…and will leave a lasting impression on your clients.
Btw If you're on a time crunch, Wine.com or Drizly offer alcohol delivery in certain areas.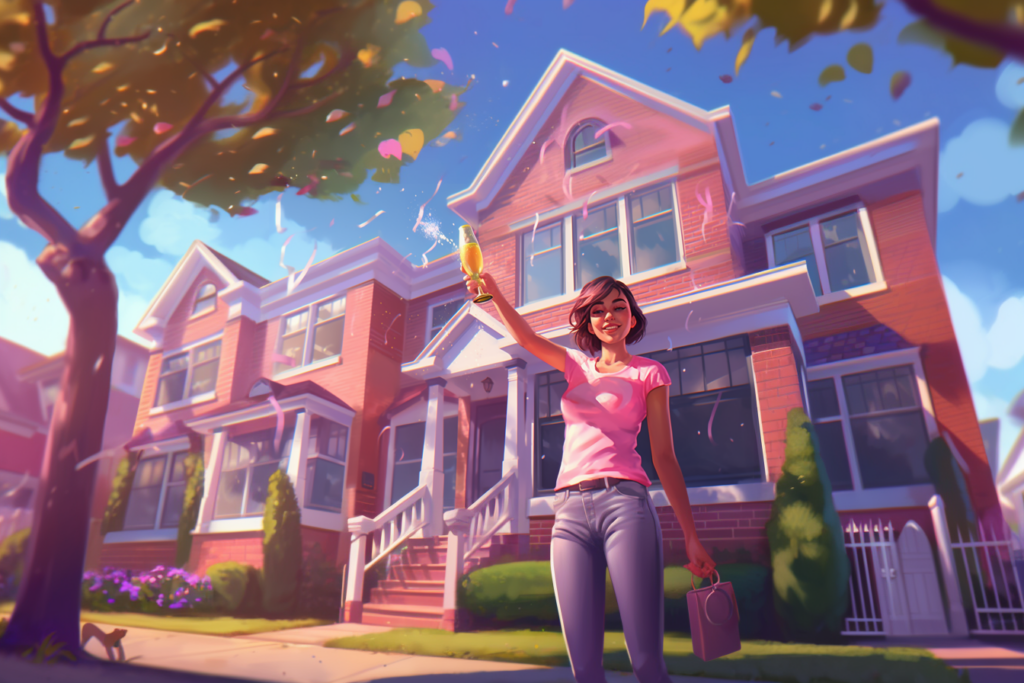 However, it's important to remember that not everyone drinks alcohol, and some may not appreciate receiving it as a gift. Before considering this option, it's important to gauge a client's preference with alcohol. You don't want to accidentally offend or turn off a client.
And depending on how much you have to spend on closing gifts, consider the booze as a supplement to the main gift. Also if you're getting a bottle of champagne see if you can grab a photo of your happy clients popping it at their new home for social media marketing!
Ok ready for the buzzkill?
You can give all the closing gifts in the world, but ultimately, good service is the most important factor in building long-term relationships with your clients. Ouch…yes after all that gifting talk, it's truth time.
When you go above and beyond to make sure the buying or selling process is as smooth as possible, your clients will notice. Clients will appreciate your expertise, attentiveness, and execution of a smooth transaction WAY more than your closing gift of locally sourced semi-soft cheeses on a handmade charcuterie board.
But think of the closing gift as the "cherry on top" of a successful transaction.
Word of mouth is powerful, and happy clients are the best source of referrals. That's why we've scoured the internet and asked our friends in the industry for their best closing gift ideas. Hopefully these help make your happy clients even happier! And remember that this is just part of a larger client retention and engagement strategy.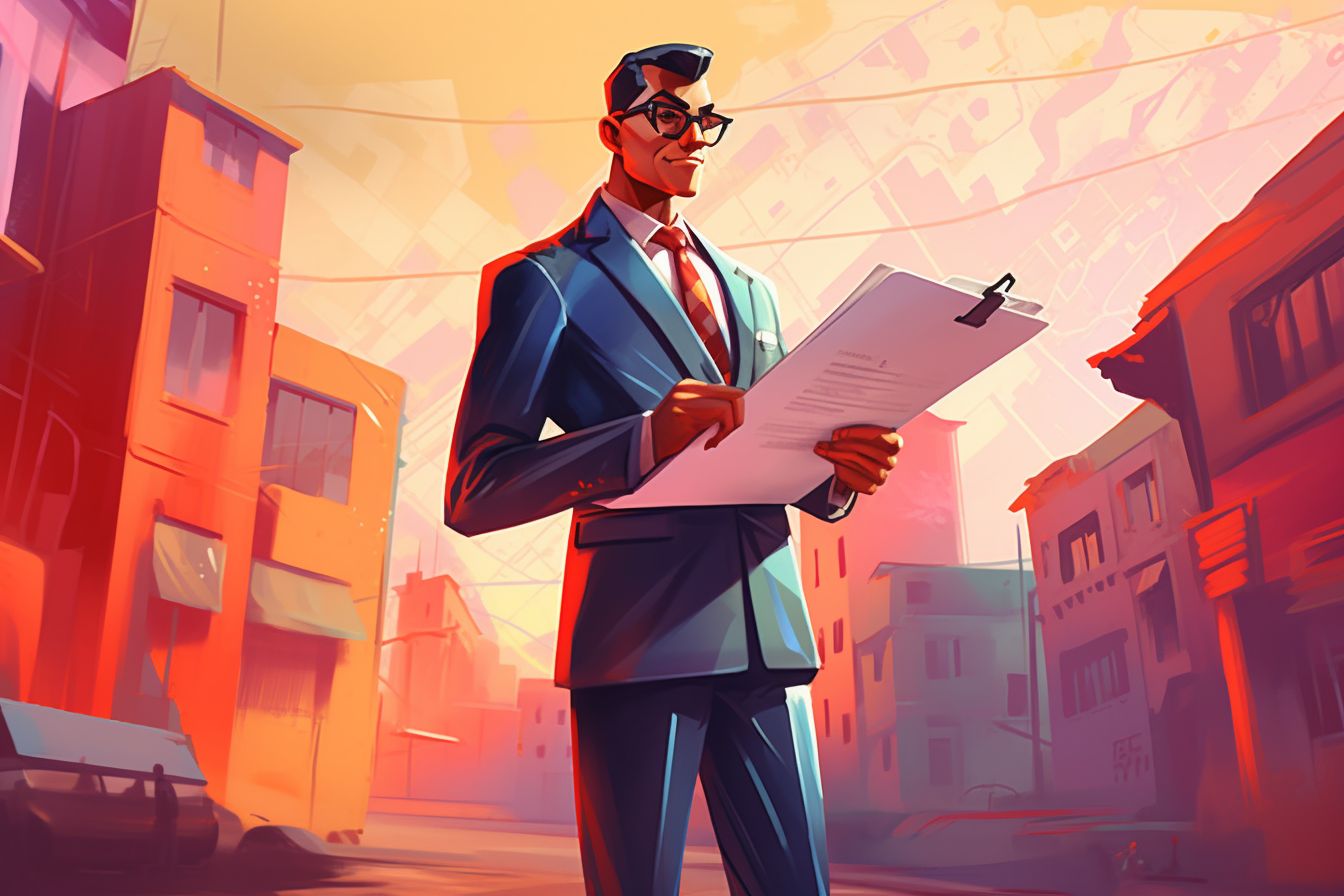 Ok we can admit it: learning how to craft the perfect Open House Questionnaire doesn't sound like particularly stimulating reading…to anyone. But getting a competitive advantage in your market, on…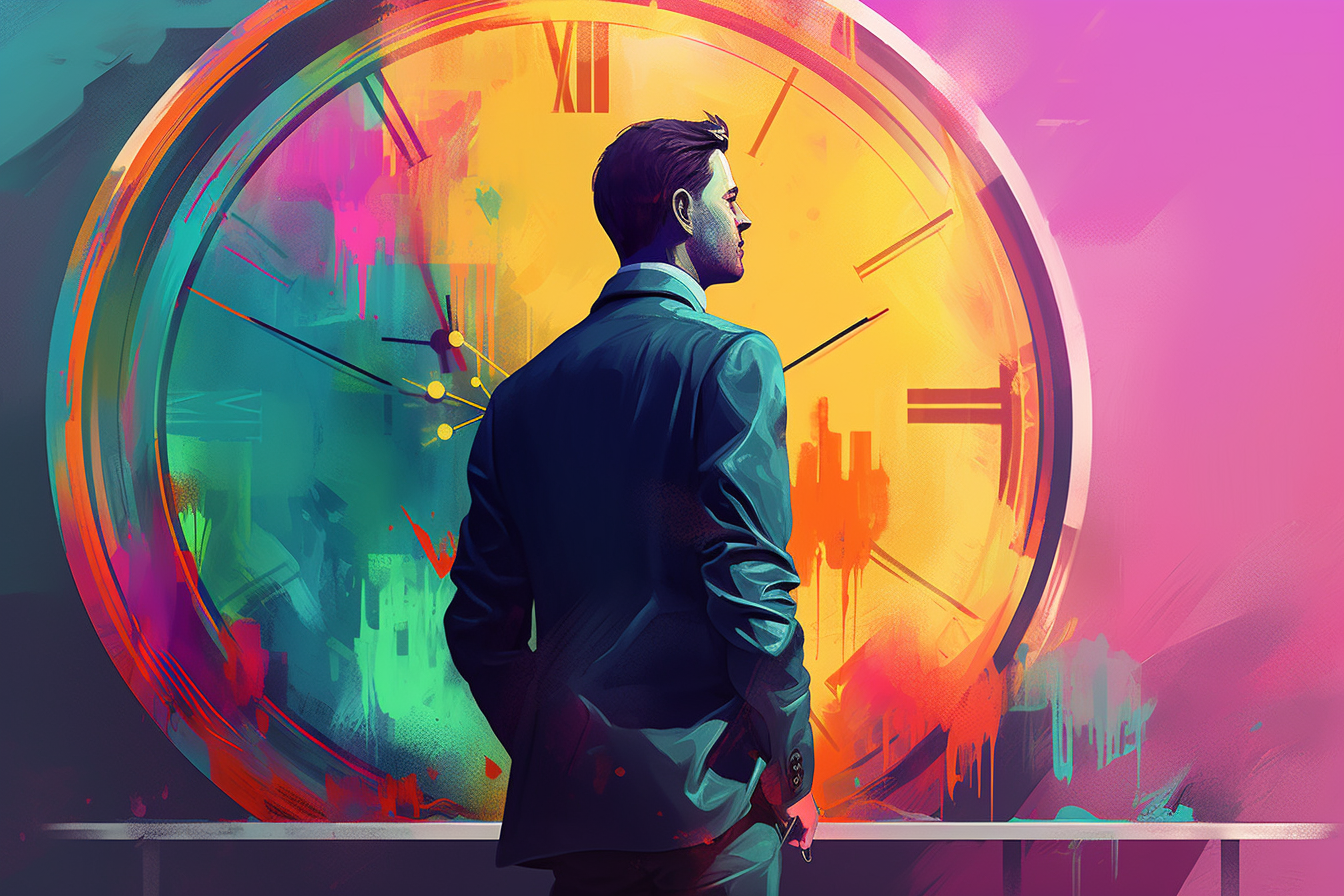 The "best" Open House times has been a constant debate among agents looking to maximize their Open House attendance and prospecting. Below we'll cover every conceivable option for Open House…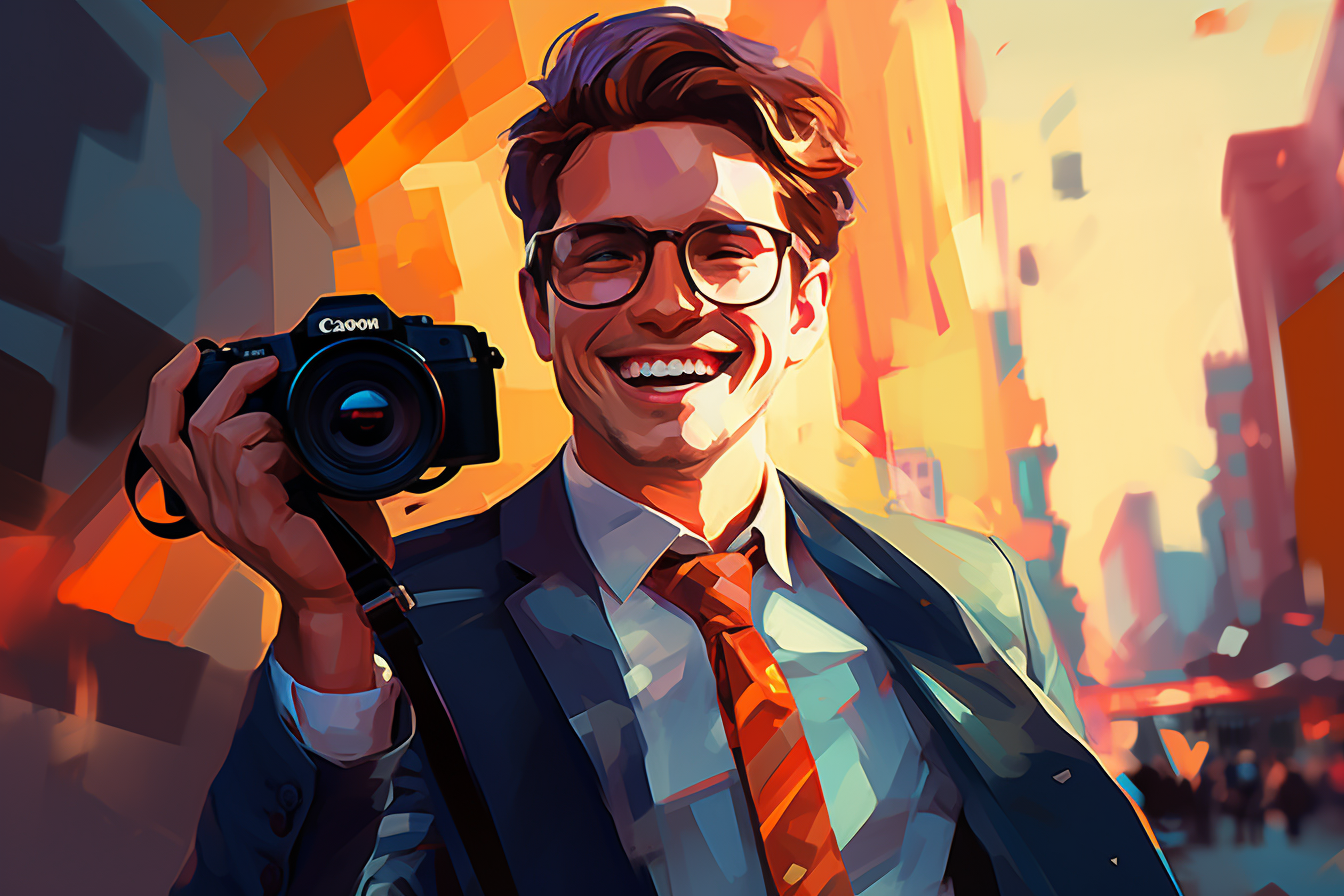 Lights, camera, action! Unveil the secrets to real estate videos that'll sell like hotcakes. Engage your viewers with captivating content, foster relationships through comments, and thank new followers. Lights, camera, engagement! 🎥🏡 #RealEstateVideos