What Coldwell Banker agents are saying...
Mateo Manzari
I love your app. Thanks for putting this together! I was looking for something to streamline my open houses and to ensure that the information I received was legible.
I am very happy with your app so far and hope I can integrate it further.
Apostolia Papadopoulos

I signed up and loved the app. Looking forward to using it again.
Jessica Yatooma

I downloaded the app last week and used it over the weekend at an OH! It was great: I love the idea of having a digital signing platform for open houses.
Diane Romelli

Loving this so far and look forward to utilizing it!
Tselane Carr

love, love, love the App. It's very user friendly, and professional!
Deborah Thrush

Used it Sunday very useful and easy !
Celestine Kerina
I just used your app for the first time this past weekend. I love your app.
Tierra Story
I've been telling people about it and they all love it.
Enrique Vazquez
I signed up so that I can have better order and registration of ALL my leads from my Open House events.
Lauren Cluley
I love the concept of the app. I'm so happy with my experience! I will be telling EVERYONE to use this.
Nerissa Thomas
Thank you for this product !!! Is clean user friendly… I was stumbling trying to capture the right information especially when you're probably working the open house with clients and needing to stop because you can't read someone's handwriting is the most frustrating thing. Now I can at least get rid of one of my clipboards. I have already recommended to my 2 other team members!!
Jeannine Politoski
I signed up because I know penmanship is terrible. I also like the professional look of a digital sign in.
Nancy Berger

I really like your app! I showed it to the VP in charge of my real estate brokerage.
Ilana Harrus
Your app is excellent. I love that it allows for custom questions and it is my experience that people answer more readily when asked to type than asked to write.
Beny Hartgers

Thank you for your help! I really like this cool app! And I'm amazed it's free, for such a well thought out app and it looks great!
Why Coldwell Banker agents love Curb Hero
Powerful Yet Simple
We packed loads of features into this easy-to-use application. Yes, you can have it all.
Custom Branding
Start with a Coldwell Banker Open House sign-in sheet template...then add your own brand.
Oh and it's Free
Coldwell Banker agents can use our app with no charge. Seriously...100% free.
Recent Coldwell Banker Open Houses that used Curb Hero
Not only does Curb Hero offer the top rated Open House app for Coldwell Banker agents, but there are also Coldwell Banker branded single property sites that agents can create to promote listings.
315 Hoodridge Drive

Pittsburgh, PA

4 Beds

3 Baths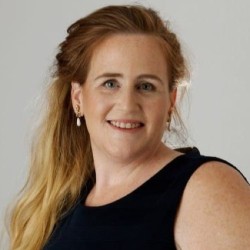 Elizabeth Swearman
Coldwell Banker
How Coldwell Banker agents save time with Curb Hero

Easy Initial Setup
Get started with your first Coldwell Banker open house registry in less than a minute. Seriously we timed it.

Handwriting is dead
Don't waste time decoding bad penmanship on a printable Coldwell Banker open house sign-in sheet pdf.

Get Sync'd
We integrate with over 3000 CRMs and marketing apps so you don't need to manually enter leads ever again.
Curb Hero syncs with the most popular apps that Coldwell Banker agents use
Want an Open House Template for Your Team or Broker?