What Keller Williams agents are saying...
Leonel Cortes

I really like the free features. It's very professional and I personally love what you have going on. Thank you.
John Zloza
I have been searching for an app like this for years. It's easy to use and I love the I can customize the questions for my open house. Looks very professional and beats using a sign in sheet. The clients also thought it was pretty slick that they get a text with the listing right after they sign in.
Summary
Reviewer
Review Date
Reviewed Item
Author Rating





Software Name
Software Name
Software Category
William A. Jacobs
I signed up to your app to do open houses more professionally and gather accurate information.
Eric Ross
By the way… LOVE LOVE LOVE your app. 👍
Angela Sielski
your site was recommended for more efficient ways to gather data. I teach the open house class at my brokerage and consider open houses to be a key part of my business
Jennifer Martin
Thank you for 10+ customer service. You are extremely responsive!
Delisa Yaeger
It's a great open house tool
Jeffrey Levine
I LOVE, love the platform
Day Lazala Gordon

Signed up to keep a better track of the Open House Visitors, leads and help to add them in command, to me that's an awesome feature!
John Burg
it is a great platform, super easy to set up and get going, and I am thankful it is free.
Nikeya Cabine

I chose this app to help me stay more organized with my open houses and this a big help!
Rachel Mulvihill

Great app. I'm excited about using it.
Ben Dambman
I host a few open houses each month as a real estate agent and use Curb Hero for every single one. What I love most is the simplicity for guests – I always get accurate info, they never object to sign in and are often delighted at how easy it is over a paper form, and I can even set up automated text follow ups to connect immediately with guests.
Alyssa Cunningham
I love the app! I actually was singing it's praises to two other agents this week. Thanks so much!
Nora Palfy
Signed up to keep a better track of the Open House Visitors, leads and help to add them in command, to me that's an awesome feature!
Why Keller Williams agents love Curb Hero
Powerful Yet Simple
We packed loads of features into this easy-to-use application. Yes, you can have it all.
Custom Branding
Start with a Keller Williams Open House sign-in sheet template...then add your own brand.
Oh and it's Free
Keller Williams agents can use our app with no charge. Seriously...100% free.
Recent Keller Williams Open Houses that used Curb Hero
Not only does Curb Hero offer the top rated Open House app for Keller Williams agents, but there are also Keller Williams branded single property sites that agents can create to promote listings.
5851 Grove City Road

Grove City, Ohio 43123

3 Beds

2 Baths

1,865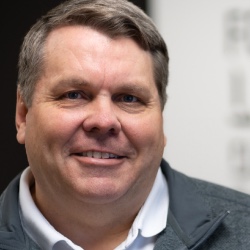 Mark Schuyler
Kellerwilliams Consultants Realty
How Keller Williams agents save time with Curb Hero

Easy Initial Setup
Get started with your first Keller Williams open house registry in less than a minute. Seriously we timed it.

Handwriting is dead
Don't waste time decoding bad penmanship on a printable Keller Williams open house sign-in sheet pdf.

Get Sync'd
We integrate with over 3000 CRMs and marketing apps so you don't need to manually enter leads ever again.
Curb Hero syncs with the most popular apps that Keller Williams agents use
Want an Open House Template for Your Team or Broker?