What Keller Williams agents are saying...
Steven Thomas

I needed an alternative to paper sign in sheets at open houses and a way to keep everything neat and organized. I love your app and it seems you've done everything right! 🤩
Trudy Edwards
Everything looks great!😍 Just want I needed😀
Michael Maldonado
I signed up for the app to generate leads and contacts from the open houses I hold. I had no idea when I downloaded the app that the Keller Williams logos were going to show up…super awesome feature!
Melvin McNeil

I'm a new agent that likes doing open houses. This app helps capture the sign in information so much better. Thanks
Eunice Thomas-Rancy

I sign up because the service is free and I think it would be very valuable for my upcoming open house.
James Stech

I've actually been testing out Curb Hero and recently used it 100% at my last open house and it went great!
Kim Imperiale
THANK YOU! Loving your platform 😊 So impressed with your customer service.
Brad McRae
I signed up as it was recommended as the best free open house app to use. Loving what I've seen so far.
Sakher Ghanem
I am a new agent with KW, your app is amazing for open houses and follow ups! this app is amazing!
Pichamon Parakul
I like the app so far, it's been very useful and has lots of great features. I will be sharing it with my people for sure!
Becky Pistole
I'm loving the app!!!! Have been telling everyone about it! It seriously works like a charm. So easy to create an open house page, change layouts and most importantly use for the actual open house.
Summary
Reviewer
Review Date
Reviewed Item
Author Rating





Software Name
Software Name
Software Category
Sally OBrien
Love the app. your the best!
Alain Patterson
Amazing game changer
Kayla Hughes

This app is awesome! Thanks so much. As we know as realtors getting people to sign in and give you their info at an open house can be a struggle not to mention awkward at times. This app has made it easy so there's no excuse not to!
Kathryn Schnierer-Chapman

You know you're really all in with an app when you forget how to do business with a pen and paper instead!
Why Keller Williams agents love Curb Hero
Powerful Yet Simple
We packed loads of features into this easy-to-use application. Yes, you can have it all.
Custom Branding
Start with a Keller Williams Open House sign-in sheet template...then add your own brand.
Oh and it's Free
Keller Williams agents can use our app with no charge. Seriously...100% free.
Recent Keller Williams Open Houses that used Curb Hero
Not only does Curb Hero offer the top rated Open House app for Keller Williams agents, but there are also Keller Williams branded single property sites that agents can create to promote listings.
736 Lakeview Drive

Lakeside, Montana

4 Beds

3 Baths

2,932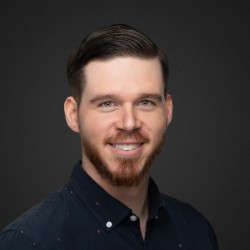 Kyle Herzberg
Keller Williams
How Keller Williams agents save time with Curb Hero

Easy Initial Setup
Get started with your first Keller Williams open house registry in less than a minute. Seriously we timed it.

Handwriting is dead
Don't waste time decoding bad penmanship on a printable Keller Williams open house sign-in sheet pdf.

Get Sync'd
We integrate with over 3000 CRMs and marketing apps so you don't need to manually enter leads ever again.
Curb Hero syncs with the most popular apps that Keller Williams agents use
Want an Open House Template for Your Team or Broker?