Do you think Open Houses should be a multi-sensory experience? Are you trying to get people to hang out at your Open House longer so you can lay on the charm and build rapport? Or are you just trying to find the way into your Open House prospects' hearts via their stomachs?
If any of the answer to any of these is "YES" then feast your eyes on these Open House food ideas!
Today, we're dishing out some deliciously creative ideas for your open house spread that span a few different approaches – each of which has been proven by other successful agents. But we'll also talk through finding the right balance between your food offering and the not-so-tasty reality of managing your marketing budget.
Here's what's on the menu:
Foster a Comfortable Atmosphere
Why do we even need food to sell real estate?

Cynical agents everywhere
Well the answer is that food and drinks to create a welcoming and comfortable environment. And a prospect that's in a welcoming and comfortable environment is more likely to stay longer AND be receptive to building rapport with you.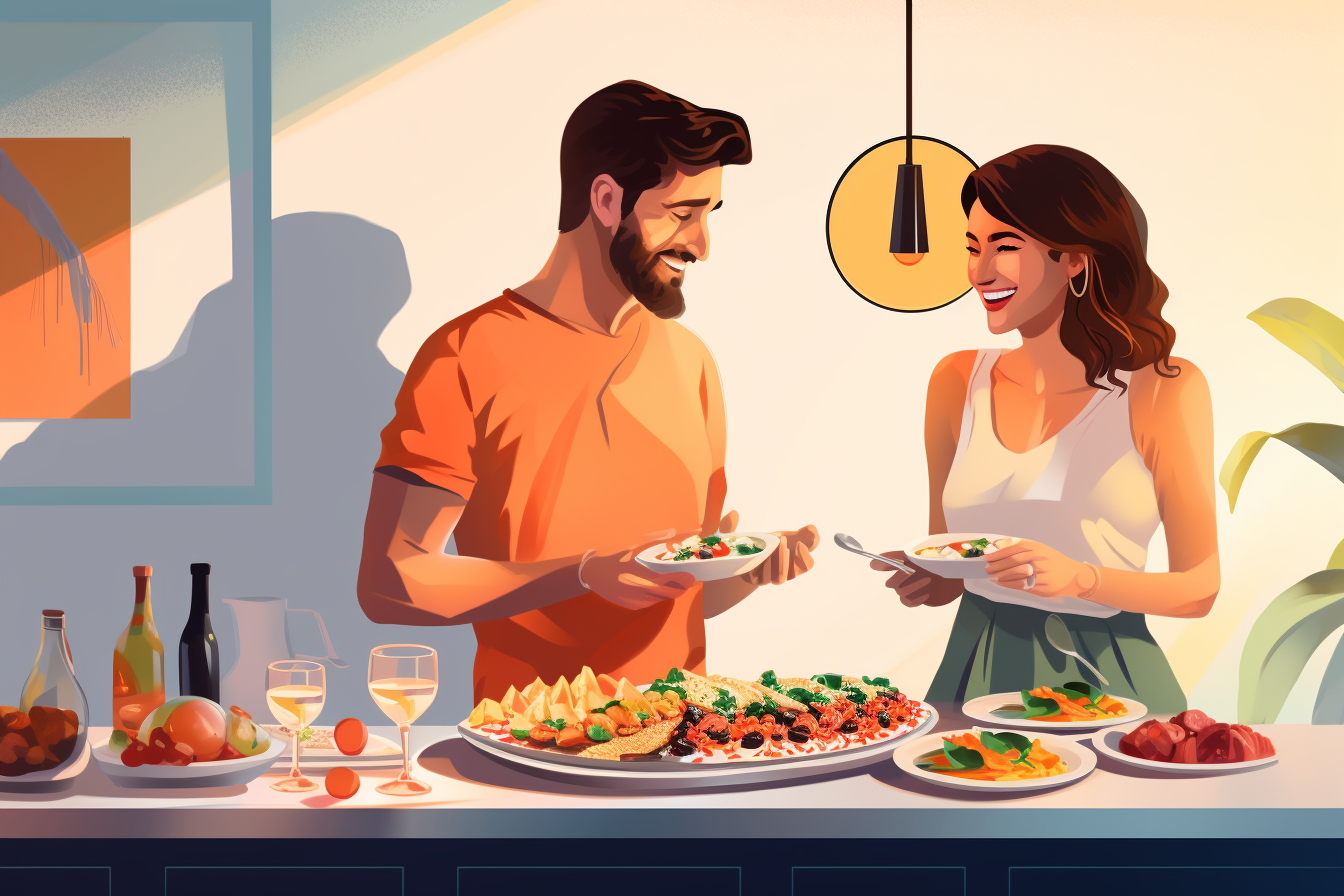 Not to mention, when potential buyers step into your Open House, you want them to feel like they're stepping into their future home. And what better way to create a sense of comfort and warmth than through everyone's favorite past time…eating free food!
As you read further notice we're NOT saying you need the constant smell of freshly baked cookies wafting through the air. But you can achieve better prospecting with just simple bites and refreshments, too. By creating an inviting atmosphere through the right food and drinks at your Open House, you're fostering a sense of connection between potential buyers and you (not to mention the property). Even if it increases the likelihood of a positive outcome just a little, there's likely a positive return on investment.
Feed your Prospecting Efforts and Get More Leads
So how do you increase your prospecting results by offering food at an Open House? You'll want to do 3 simple things:
Make sure the food and beverage station is either visible from the entrance of the property. If that's not possible, pick a location that is central and towards the front of the property. You want every visitor to see it soon-ish after entering. Obviously the kitchen is the best place for food at an Open House… but if it'a a galley kitchen tucked in the back of the house, you need an alternate location for your spread.
Try and stay near the food and beverage station as much as possible to improve the number of interactions chances of serendipitous, rapport building conversations.
Position your digital Open House sign-in (yes there's an Open House app we recommend) right next to the food so you can easily direct visitor to sign-in while they are treating themselves to your hospitality. The law of reciprocity will help you get more sign-ins.
Sounds simple right? Well the fun part is picking the right food for your Open House – we'll make that easy in the next few sections.
Tailor to Property Type, Listing Status and Market
When it comes to food for an open house, it's crucial to consider the listing first.
Yes the food and drink offerings should align with the property's ambiance and appeal to potential buyers…but first off make sure you're not wasting your budget on food.
IF this is the 10th Open House you're holding and the last 9 have had consistently decreasing attendance, skip the fruit platter (unless there's just been a price reduction or a major marketing push).
Put your money where it'll have the greatest impact (duh Captain Obvious!).
…but with that out of the way you also want to think about the property and the prospective buyers. In our luxury Open House tips, we cover how more upscale properties will usually require more upscale details at the Open House…and food is an important consideration. You don't want to offer a bowl of Chex Mix at a property that looks like it could be on MTV Cribs.
Also think about the neighborhood and the demographics that area attracts. Making the property more aligned with your target buyer is just smart real estate marketing…so apply that same thinking to the food you serve at an Open House. Whether it's sushi platters, pita and hummus, or even Chex Mix (that's if you expect lots of families with young kids), think about what's gonna resonate with the most visitors.
Lastly the food you serve at an Open House can also be a powerful talking point for the neighborhood. If you pick food from a local vendor it's a way to highlight attractions in the area, underscore your local expertise, and your commitment to local businesses.
Light Snacks and Refreshments
While what to serve at an Open House can be a fun thought exercise, sometimes you just need to do something quick and easy…and move on to more pressing matters.
One popular approach that resonates especially with busy realtors is the idea of hosting a self-serve beverage station. This allows guests to quench their thirst at their convenience…and of course, by pure coincidence, you might also be hanging near the beverage station for an impromptu meet and greet! Here's a list of beverage ideas for an Open House:
Just have a few small bottles of water on the counter. Don't even need to chill them!
Offer a selection of beverages that cater to different preferences like chilled lemonade or iced tea. Don't forget to add some garnishes like mint leaves or lemon slices to elevate the visual appeal of the station. Consider going the extra mile by infusing water with fresh fruits.
If it's cold, offering warm apple cider or hot chocolate can create an inviting atmosphere and evoke feelings of warmth and comfort.
If it's a beachy property and the weather's appropriate, consider serving refreshing cocktails or mocktails with tropical flavors to create a cohesive experience that potential buyers will remember.
For warm summer days, set up a refreshing lemonade station with various flavors and accoutrements, like fresh herbs and slices of citrus fruits. In cooler months, consider serving spiced hot cider or gourmet hot chocolate with an array of toppings like whipped cream, marshmallows, and sprinkles. These little touches will not only quench the thirst of your visitors but also create a sense of hospitality and care.
Another recurring theme was the allure of adding light bites along with the refreshments. If you want to introduce simple open house food ideas that are super quick and will keep your visitors engaged…and their blood sugar primed for a little banter. Here are some Open House snack ideas to consider:
Find snacks that are healthy-ish and interesting. Some examples are popcorn, dried fruit, pretzel bites, baked chips, crackers. Funky flavors and/or local vendors are better than the standard fare.
Provide an assortment of bite-sized pastries, cookies, or brownies. Consider partnering with a local bakery for the baked goods to show your local support and use as a talking point about the neighborhood.

Swing by the market for a pre-packed platter with artisanal cheeses, crackers and/or fruit.

Similarly many markets have a variety of these platters featuring fresh sushi rolls, pita and hummus, or other interesting snacks combos.
Granted, all of these options are within the light refreshment and snack category btw so don't expect to wow anyone with your spread (we'll get there in the sections below though!). Regardless even these quick and easy Open House food ideas add a thoughtful touch. More importantly these ideas a) open the possibility for more interaction and b) show your dedication to providing a comfortable and hospitable experience.
Branded or Themed Snacks
Want to create a sweet connection between Open House visitors and your brand? Think tchotchkes and swag…but now in an edible form. By incorporating themed or branded snacks into your spread, you not only feed your Open House visitors, but also leave a (somewhat) lasting impression that connects them with your brand.
Here are some on brand Open House food ideas for realtors to consider:
Offer mini candy bars or snacks wrapped with your logo or personalized wrappers. Even a sticker could do the trick if you're on a time crunch
Use catchy phrases that tie your brand to the snack item. For example mini bags of popcorn with tags that say, "Pop by anytime for all your real estate needs!" or individually wrapped mints labelled with "A refreshing solution for your real estate needs". These clever and playful snacks add a touch of personality to your open house and showcase your creativity.
Pairing your Open House snacks with a theme. For example, if you specialize in beachfront properties, why not set up a "Tropical Oasis" snack station with branded coconut water and pineapple skewers? Or if your niche is historic homes, consider serving vintage-style sodas or offering customized cookies shaped like classic architectural landmarks. Also, note if the property doesn't lend itself to a specific theme, you can still choose a subtle theme using music at your Open House.
All of these ideas are guaranteed conversation starters, allowing you to engage potential buyers while leaving a positive impression. Just add some thoughtfulness and a sprinkle of creativity.
Catering your Open House
Want to take your Open House food to the next level for a hot new listing? Maybe you're planning a luxury Open House where you need an elevated experience OR it's going to be a Mega Open House that takes over the neighborhood.
If so, welcome to the delicious (and often pricey) world of Open House catering! These options not only elevate the culinary delights available to your visitors but also can bring a communal experience to your Open House. Let's explore some ideas that will take your open house from ordinary to extraordinary.
A Buzzworthy Coffee cart: It's funny how a barista and some beans can really take your Open House to another level. Sure it's not as budget friendly as putting out one of those massive BUNN Commercial coffee tanks with some sweet and low packets…but you'll bring an instant wow factor. And if you offer a coffee cart you can probably skip the snack station. After all you don't want your visitors on a caffeine buzz and sugar rush too.
Let the Tacos Roll: Bring on the fiesta vibes and hire a taco cart for your open house extravaganza. The tantalizing aroma of sizzling meats and fresh toppings will draw potential buyers in and have them envisioning themselves lounging by the pool, margarita in hand. With a variety of taco fillings and condiments to choose from, this interactive food station allows guests to customize their own delicious creations and adds a fun and lively element to the event.
Sweet Treats on Wheels: Who can resist the nostalgic charm of an ice cream truck? Take a cue from childhood memories and hire one for your open house event. Whether it's classic ice cream bars, refreshing sorbets, or indulgent sundaes, this mobile dessert station will have potential buyers cooling down while falling in love with your property. Plus, the sight of an ice cream truck parked outside is sure to attract attention and pique curiosity among passersby.
Wine and Dine: Looking to add an elegant touch to your open house? Consider partnering with a local winery or vineyard. Showcase a selection of their finest wines, carefully paired with scrumptious hors d'oeuvres. This collaboration not only elevates the sophistication of your event but also creates an opportunity for potential buyers to experience the local flavors and ambiance of the area. It's a win-win situation – the winery gains exposure, and your open house becomes an indulgent soirée that leaves a lasting impression.
Sampling Stations: Sometimes, the best way to a potential buyer's heart is through their stomach, but you don't have to go all-out with a professional catering service. Consider reaching out to local businesses like Pampered Chef and Scout & Cellar. Set up sampling stations throughout the property, allowing guests to experience the products as they walk through. From delectable appetizers prepared using innovative kitchen gadgets to a range of organic and clean-crafted wines, these stations offer a unique sensory experience that pairs seamlessly with the showcase of your property.
By incorporating these food and catering service ideas into your open house, you're not only satisfying taste buds but creating a memorable experience that buyers won't easily forget. So, whether it's the sizzle of tacos, the jingle of an ice cream truck, the clinking of wine glasses, or the enticing aromas of fresh culinary creations, these elements will transform your open house into an extraordinary event that sets your property apart from the rest.
Granted, we're venturing into big budget territory here but hey if the listing calls for a big splash an investment in a catered Open House may be just what's needed.
Prioritize Practicality and Cleanliness
When it comes to what to serve at an open house, it's important to strike a balance between indulgence and practicality. While it's certainly tempting to go all out with gourmet delicacies and elaborate spreads, there are certainly some guardrails to stay away from. Here's what we mean:
Stay away from anything messy. You may even want to reconsider dips or anything that could leave fingers covered in cheese dust (sadly that includes Flaming Hot Cheetos). Property or furniture damage is not going to go over well with a seller.
Skip the dishes: A sink full of dishes is not a good look at an Open House so stick to finger foods and IF you're going to use plates or bowls make sure they're small and disposable. Have an easy and discrete trash solution too because overflowing trashcans is also not a good look.
Avoid the funk. We mean food that comes with unpleasant odors or needs refrigeration. For this reason, individually packaged snacks are a good idea. Plus they offer convenience to visitors and address potential hygiene concerns.
Allergic reactions aren't good for business: So avoid serving food that includes nuts UNLESS it's super obvious that it includes nuts…like a bowl of nuts. Easy peasy.
Don't give yourself chores: Remember you're not hosting a potluck and you don't have time to tidy up after people. So stay away from food that's going to require clean up of any kind…and even food that requires much explanation "are there nuts in these cookies?".
With these considerations in mind, you should be able to provide a nice, thoughtful spread and avoid pitfalls… so you can focus on building rapport and prospecting.
No Food at All
Here's a not-so-refreshing perspective. Let them go hungry. Cruel huh?
Well the idea of offering food and refreshments at an Open House isn't popular among all of the agents we heard from in our research. Some firmly believe that serving food is unnecessary or even counterproductive to their primary goal of selling houses. These agents' focus lies solely on showcasing the property and ensuring that potential buyers have an immersive experience, detached from any culinary distractions.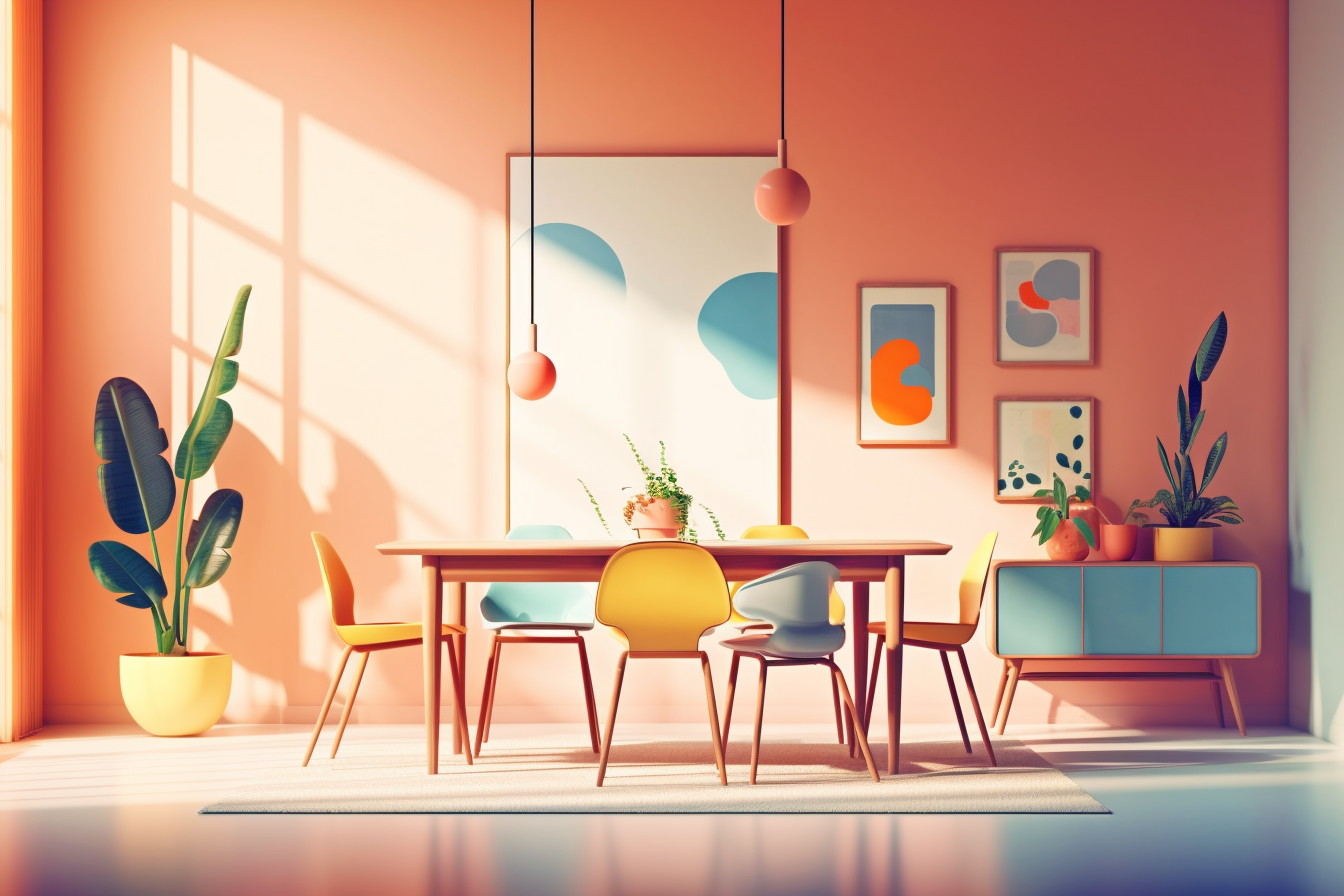 While we've been talking up every Open House food idea under the sun, these agents have a fair point. By eliminating the allure of snacks or meals, they aim to attract only serious buyers genuinely interested in their home search and most importantly the property that you're holding the Open House at.
Without the casual ambiance that food can create, the environment becomes more focused and conducive to discussing the property's unique features and potential. This strategy helps filter out those who are solely attending for a free meal, ensuring the time and effort are spent wisely on serious prospects.
While a vocal group of agents in our research argued that removing the distraction of food at an Open House creates a more professional and streamlined environment…most of the agents we came across appreciated the social aspect and connection that food can foster, allowing them to build rapport and engage potential buyers on a more personal level.
Ultimately, there's no one-size-fits-all solution. The decision to offer refreshments during Open Houses comes down to individual factors like your budget, the listing's popularity within the specific target market, and your preference.
So whether you're an agent looking to buy some extra time with potential buyers so you can run your best prospecting pick up lines OR you're just trying to create a more memorable Open House experience we hope you've found some good Open House food ideas.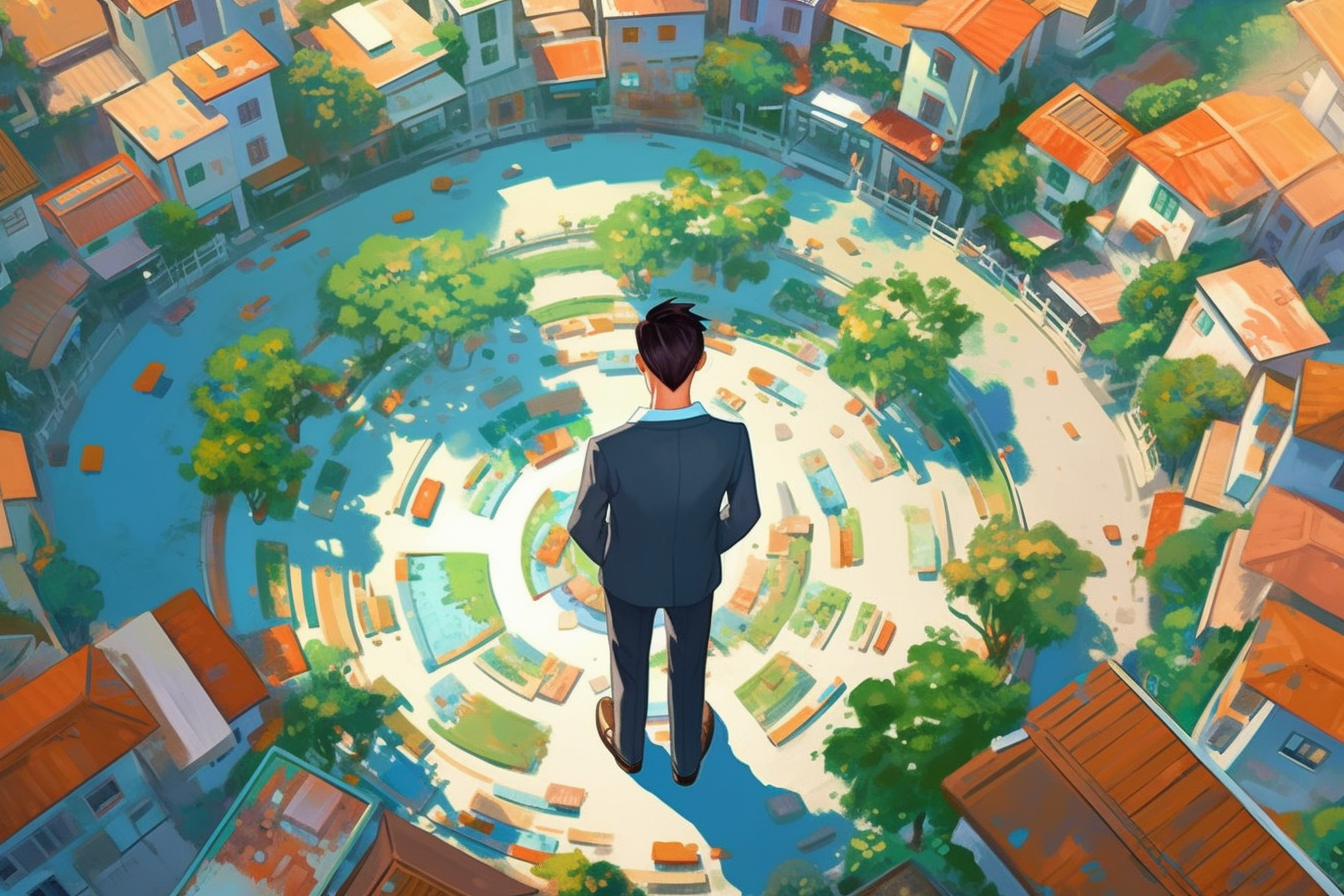 Even in this digital age where half of our interactions involve a "like" and/or emoji, there are still traditional strategies that work (albeit with more sophisticated tools ). Circle prospecting…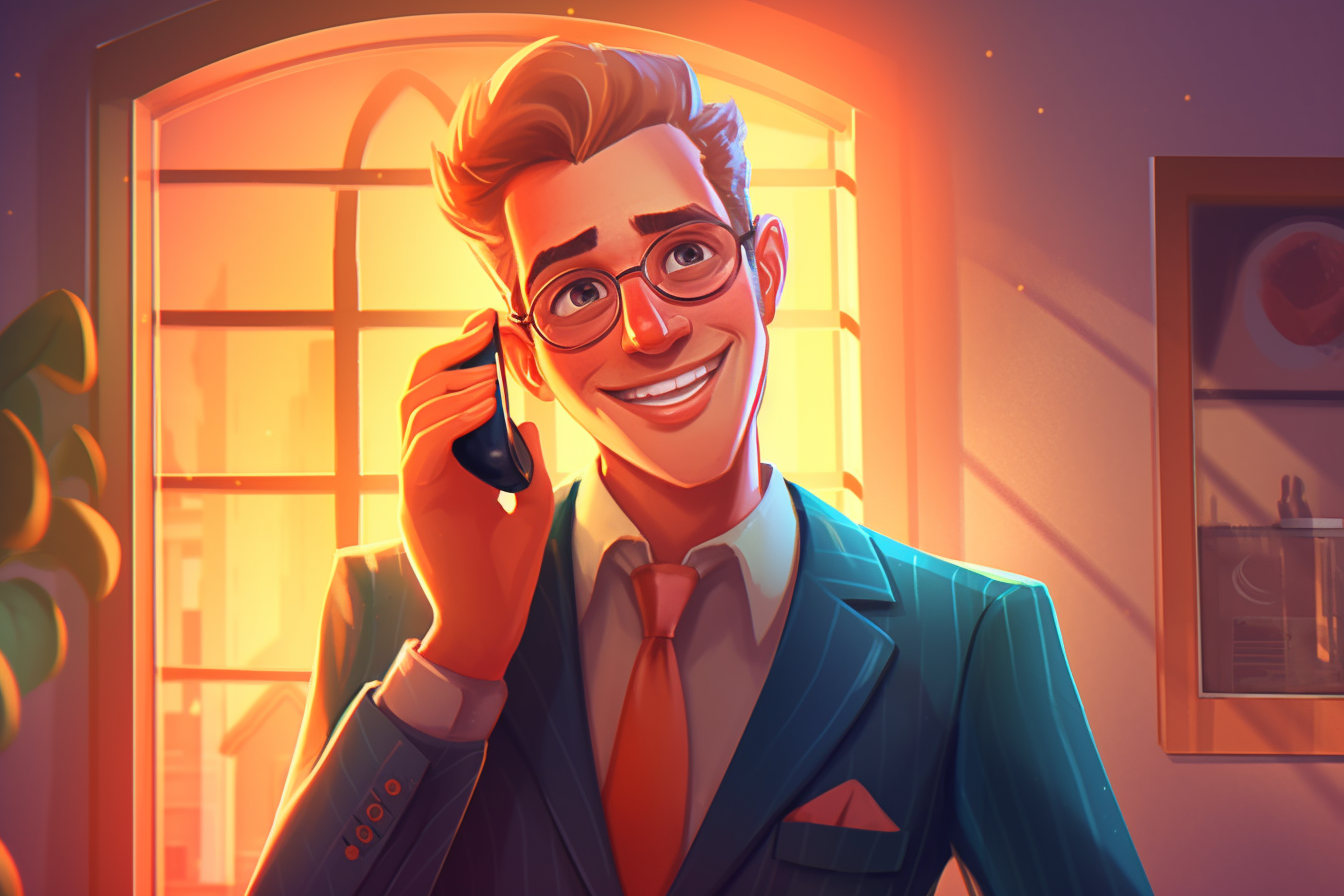 Aside from cold calling, an Open House is the rawest form of the real estate sales process. Here's why: You've got visitors entering a property with their guard up. Many…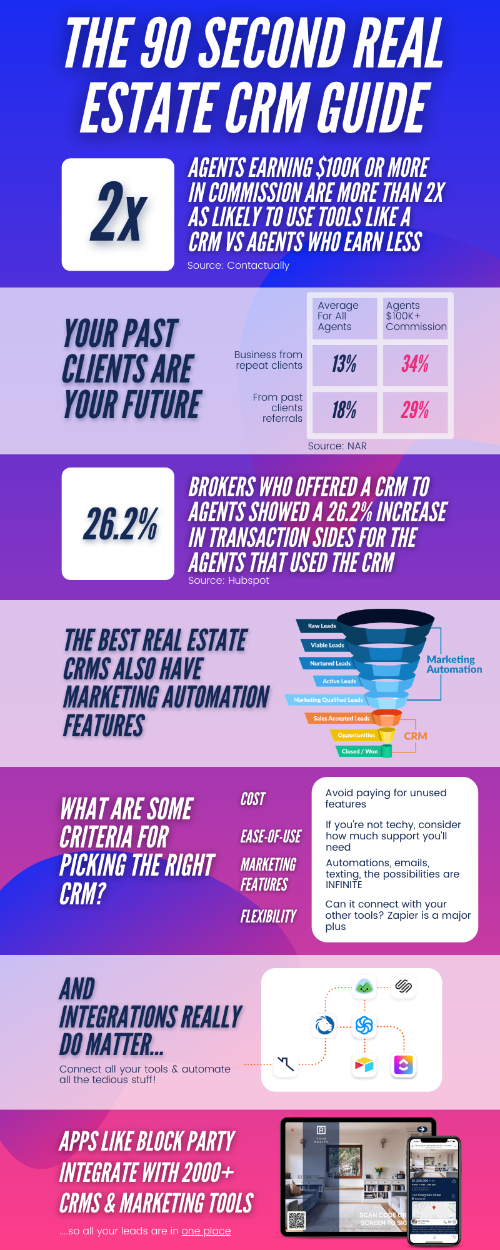 The idea of a "CRM" isn't obvious for many business owners (including real estate agents). It's a bit strange because the idea of "customers" is extremely obvious. Still the need…