Real Estate Guerrilla Marketing Ideas
Guerrilla Marketing for Real Estate
As a real estate agent, you're constantly promoting your business in order to keep clients in your deal flow. You've probably handed out business cards, mailed out postcards, paid for Facebook and Google ads, and maybe even placed old-school print ads in your local media. These methods are successful but sometimes, thinking out of the box can be a great source of business, too.
What if you could increase your customer base in a new way by getting creative and having a little fun doing it? This is where real estate guerrilla marketing comes in.
What is Guerrilla Marketing?
Ask yourself: Are you ready to try something new? Is there a way to make your brand stand out among your competitors? Do you want to leave an impression on potential clients, so they'll remember your name when it's time to purchase or sell? If you can answer yes to those questions, guerrilla marketing could be right for you.
Guerrilla marketing is "a way to drive publicity and, as a result, brand awareness by using unconventional methods designed to evoke surprise, wonder, or shock." It's been around since the 1980s but remains relatively uncommon as businesses tend to focus on proven, conventional methods.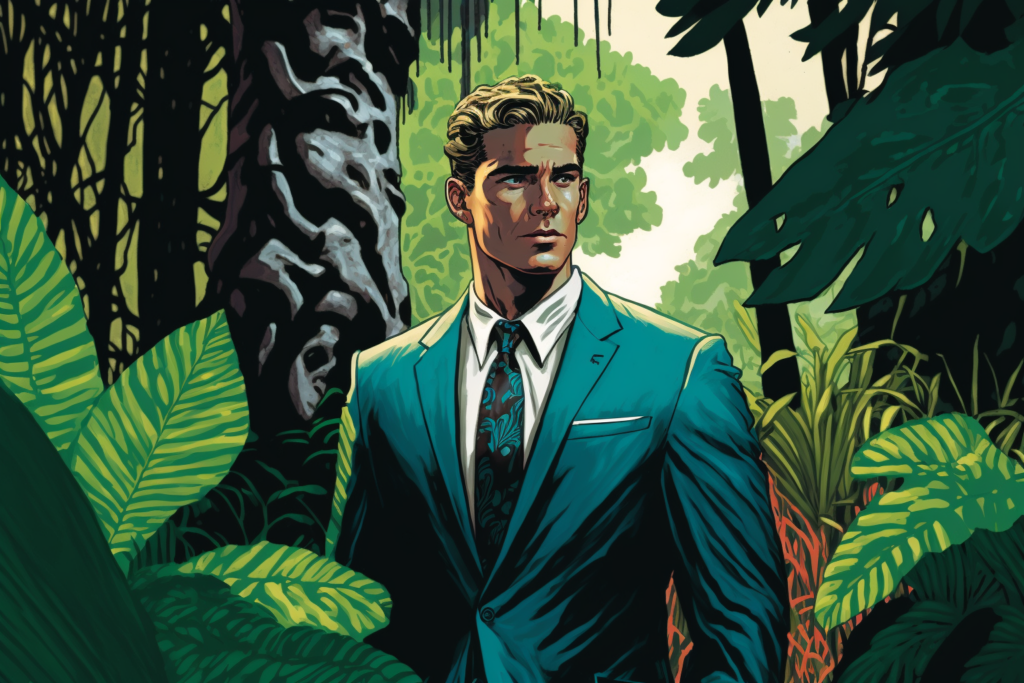 Guerrilla marketing requires some creativity and may take a little more time or effort than popular, automated marketing strategies. That said, it can also allow you to show off your personality and generate a lot of chatter about your business and listings.
Real Estate Guerrilla Marketing Ideas
When you think about guerrilla marketing for your business, remember to emphasize the unexpected. Do something different than what you've always done. Do something different than what other agents in your area are doing. You want to capture people's attention and get them talking about your business. If they take it to social media, and you get likes, shares, and online engagement, all the better!
So if you're sold on this concept, look no further–we've got some real estate guerrilla marketing ideas for you. 
Creative Real Estate Marketing Ideas on Wheels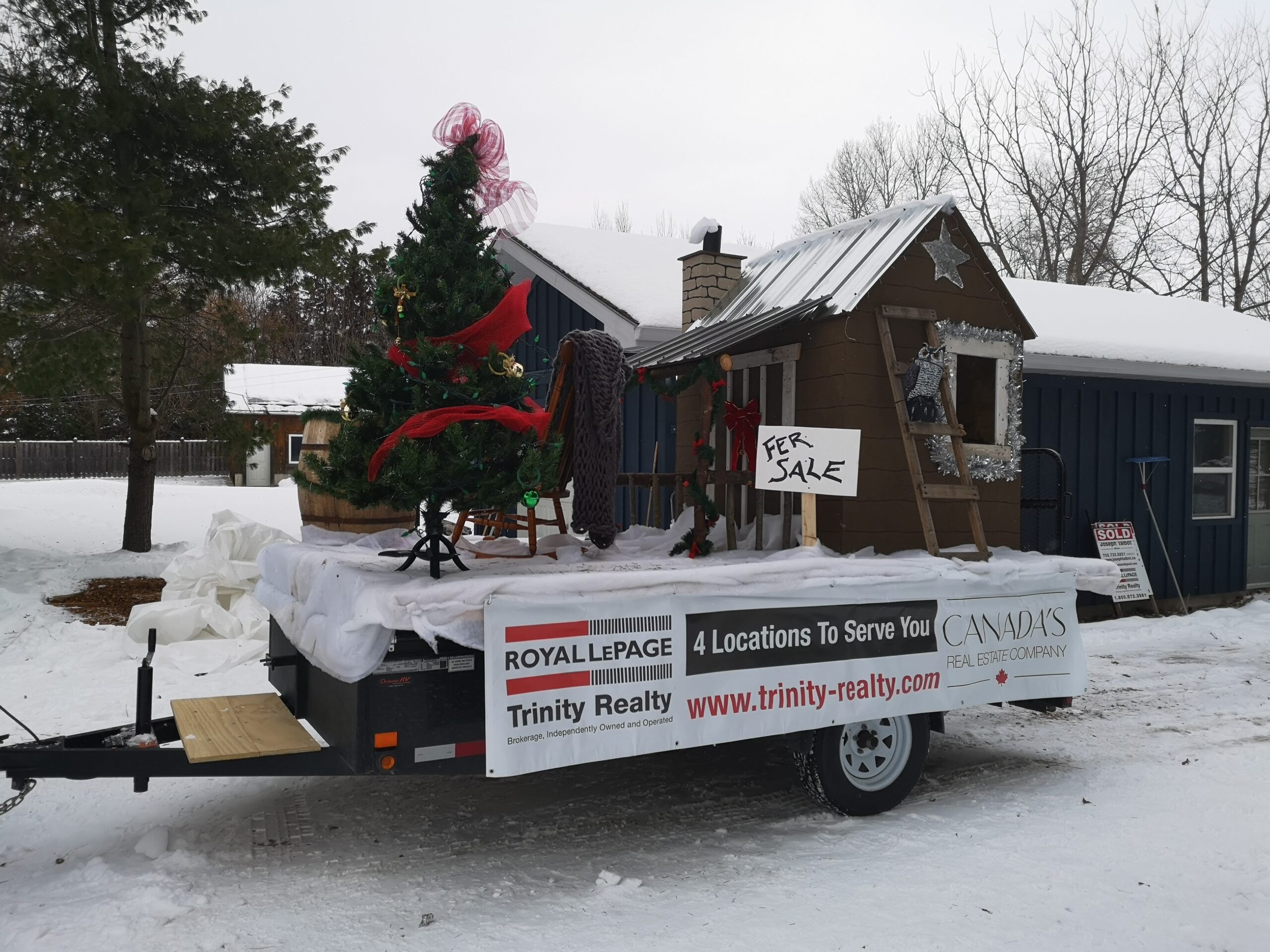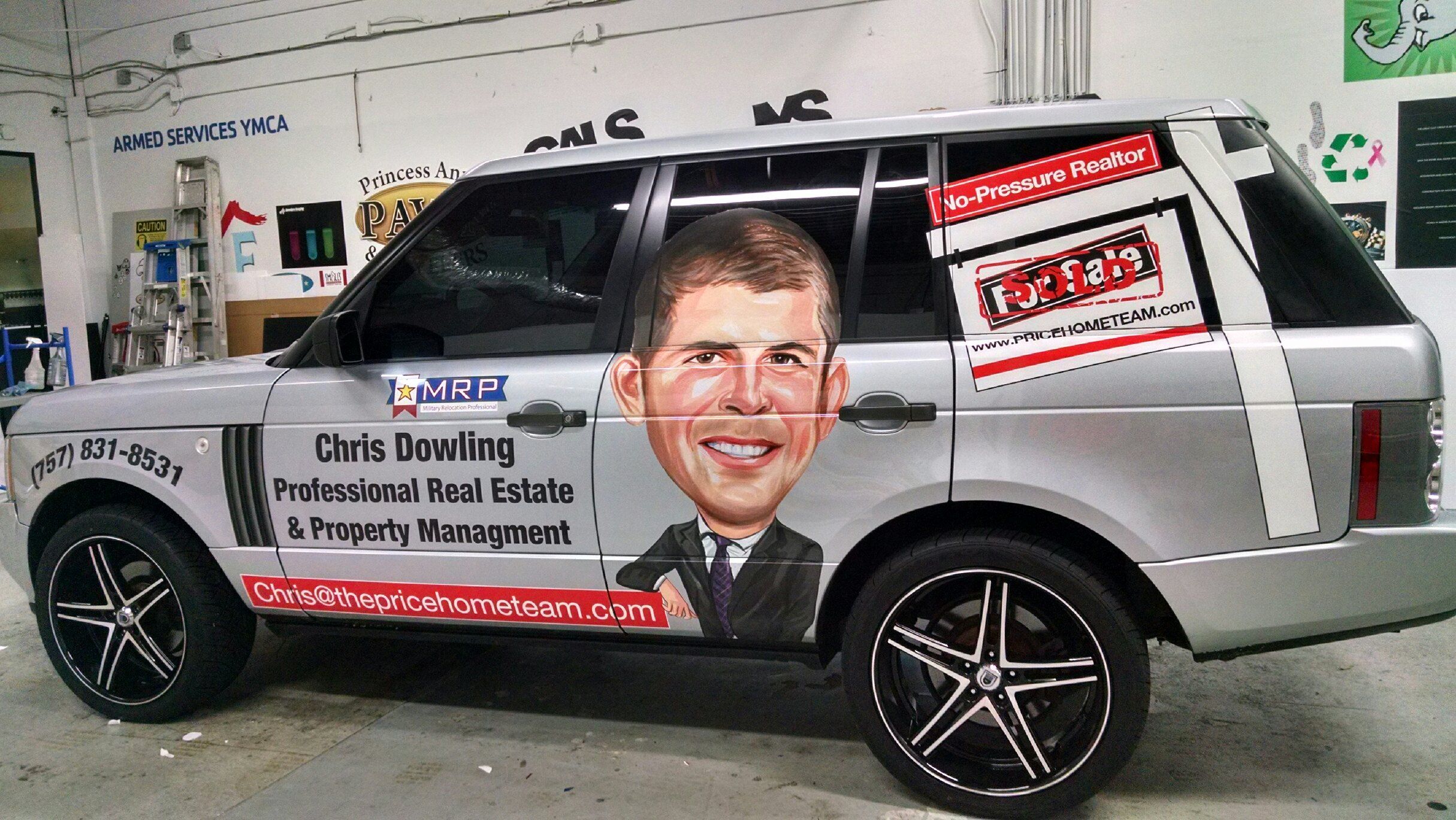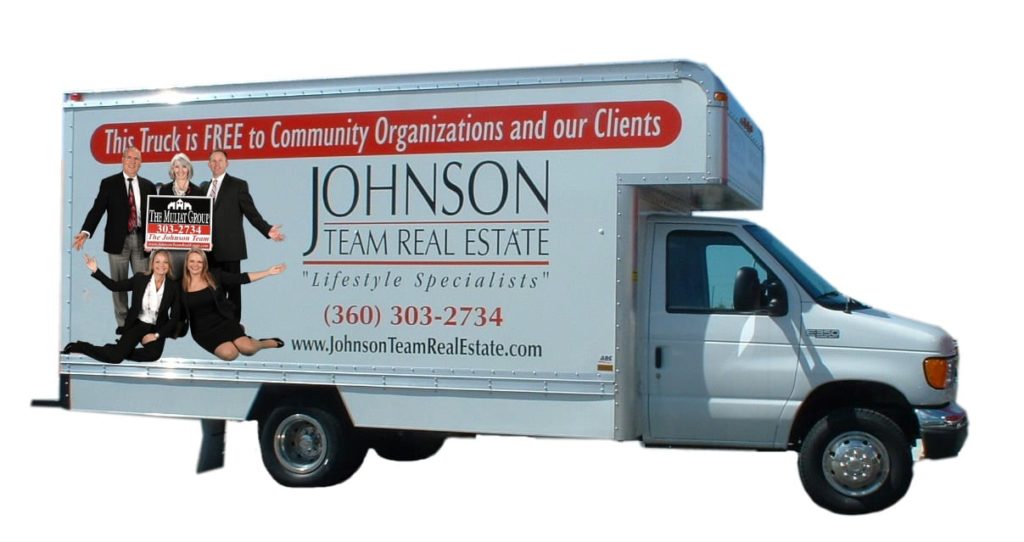 Wrap your car – This one will get you noticed for sure, but be sure to tone down any aggressive driving. Don't be afraid to get creative with your design, too. The key here is to stand out! 
Moving truck: Take it to another level and wrap a moving truck with your branding AND provide moving services as a perk for your clients. It's noteworthy, relevant, and valuable.
Tow a tiny House – Put a shed or a small, custom-made house on the back of a trailer. Hang your "For Sale" sign on it and tow it around town.
Timely and Relevant Guerrilla Real Estate Marketing
Let people treat you like a doormat – Nothing says welcome home like a doormat, right? Use that to your advantage by having custom doormats printed with your business info, and leave them, along with your business cards and stickers, in an area with a lot of foot traffic (like a farmer's market, shopping center, boardwalk…you get the picture.) where they'll surely get noticed. Just be sure to check on them frequently, and replace the doormats as they get dirty. 
Use moving boxes to your advantage – We love this brilliant billboard with 3-D moving boxes–renting a billboard is not exactly in line with guerrilla marketing, but you can take inspiration from the one above. Put moving boxes with your logo and contact info where homebuyers are and watch the leads come in. 
Crash weddings: Ok half kidding, but what life moment usually precedes home buying? Here's a hint "first comes love, then comes marriage, then comes _____". Being creative with marketing to newlyweds can pay off. So consider getting a booth at Bridal Conventions – see the "giveaways" tip below too because hosting a raffle in exchange for their info is a 100% guaranteed database builder. Similarly becoming friendly with wedding planners and photographers can generate some strong referral activity too. Note: unfortunately the end of a marriage is another life moment that usually precedes home buying activity too…but let's leave that one alone for now.
Unexpected Guerrilla Marketing Tactics
Leave business cards in relevant but unexpected places – One example is under the "For Sale" signs at your local hardware store. If someone is purging old items before putting their home on the market or thinking of selling privately, they may pick up your card and give you a call.
Leave your cards with a gift/tchotchke: Providing something of value alongside a business card makes you more memorable. You can use items such as a local guide, a calendar, or even a lottery scratch ticket.
Project your brand (literally) where people will see it – After the movies or an evening event, project your logo or client testimonials onto a wall where people will see them as they walk by. Just make sure you have permission to do it first! 
Sticker bombing – Paste your brand information somewhere unexpected. For example, maybe your family and neighbors will agree to put your stickers on their recycle bins and display them on the road each week. Make sure they stand out, though!  
Help People Out
A quick note: you don't always want to advertise when you do nice things for others. Sometimes it's just nice to do things anonymously. On the other hand, helping people can also be an excellent way to garner brand recognition and generate leads, either through referrals from the people you help or via social media posts on your own channels.
(Wo)man-on-the-Street Videos – If you want to build trust with your audience, one strategy is to get out in public and talk to them. Why not do a Q & A series, with just you and your mobile phone? Ask people walking by to let you film them asking their burning real estate questions and provide the answers on the spot.
Random Acts of Kindness – Paying for someone else's meal might seem like a small investment to you, but it might make the other person's day. Write a personal note on the back of your business card and leave it with the server to pass along.
Branded Water Bottles – Who doesn't need a nice cold drink on a hot day? Add your contact information to water bottles. Fill a cooler and pass them out to the mommas in the stands at the next Little League game, or open a pop-up booth to give them away at a community BBQ.
Provide Training – Host free community events to build trust with clients and grow your business network. Great partners for real estate agents include lawyers, financial planners, and mortgage brokers.
Organize Giveaways – Everyone loves free stuff! Giveaways are ideal for public events, and they also work well for pop-by gifts. Choose things people will actually use, like t-shirts, ball caps, water bottles, reusable bags, face masks, and thumb drives. Smart Agents mentions these creative freebies: seed packets with your contact info and a note that says, "Plant your business with me, and I will help you grow many happy memories" and earplugs with a card that asks, "Have you heard the market's bad? You're listening to the wrong people. Call your local expert."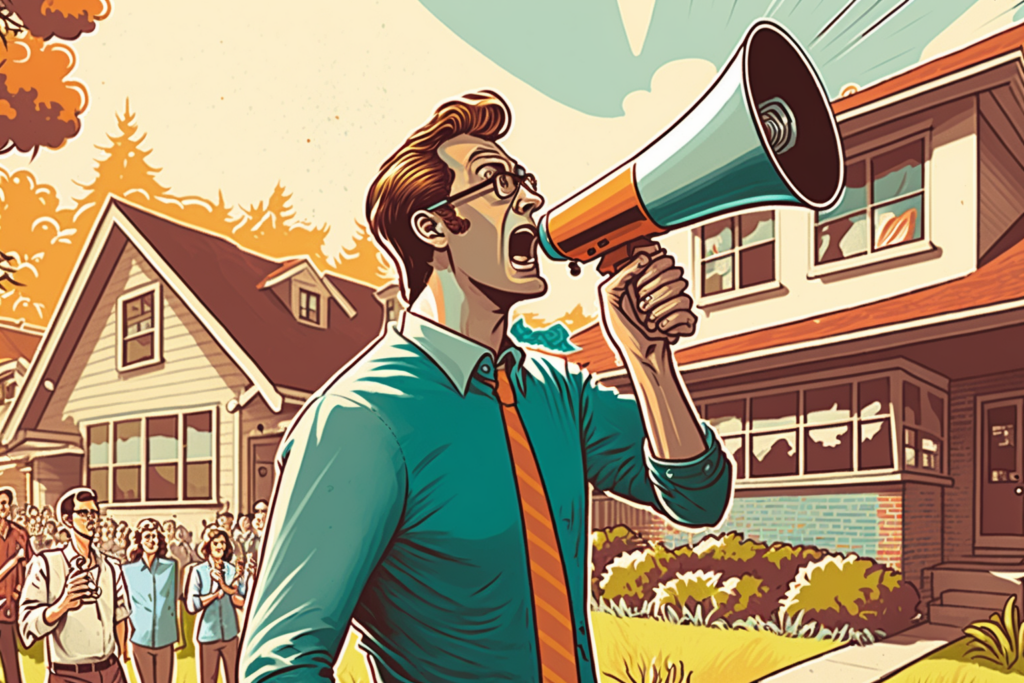 Have Fun
Create Instaworthy Photo Ops – We've all seen the colorful pianos that sit in malls or busy outdoor shopping areas. Everyone likes to take photos and videos of their loved ones playing. What if you splashed your brand on the piano? This is a powerful way to get free publicity while getting out and having fun. A musically talented realtor can serenade a crowd to get the ball rolling. Photo booths also work well. Just make sure your logo makes it into the photo. Look here for more Instagram Real Estate Video Ideas too.
Get Artistic – If you are a talented artist, create temporary artwork in your community. For example, use sidewalk chalk to draw your logo or strategically place slogans around the neighborhood.
If you're in real estate, guerrilla marketing might be the tactic you need to shake up your business and generate new leads. We hope this list inspires you to think of your own clever ideas to help you get noticed, build trust, and show off your expertise.
While these strategies can't replace conventional marketing, they can go a long way when it comes to making your business memorable.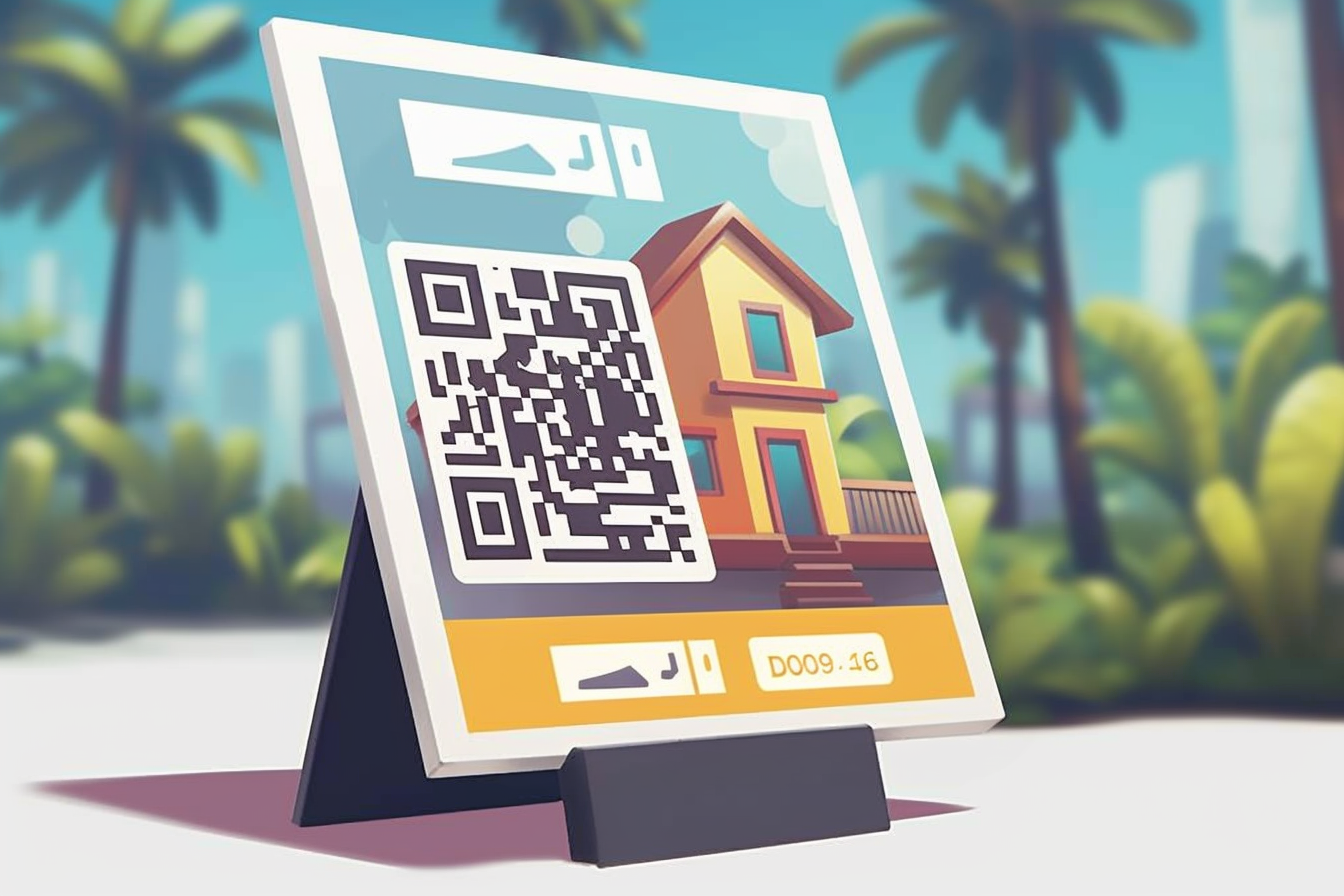 QR Code Signs are revolutionizing real estate marketing – understand why. Check out actual QR code sign designs being used by agents!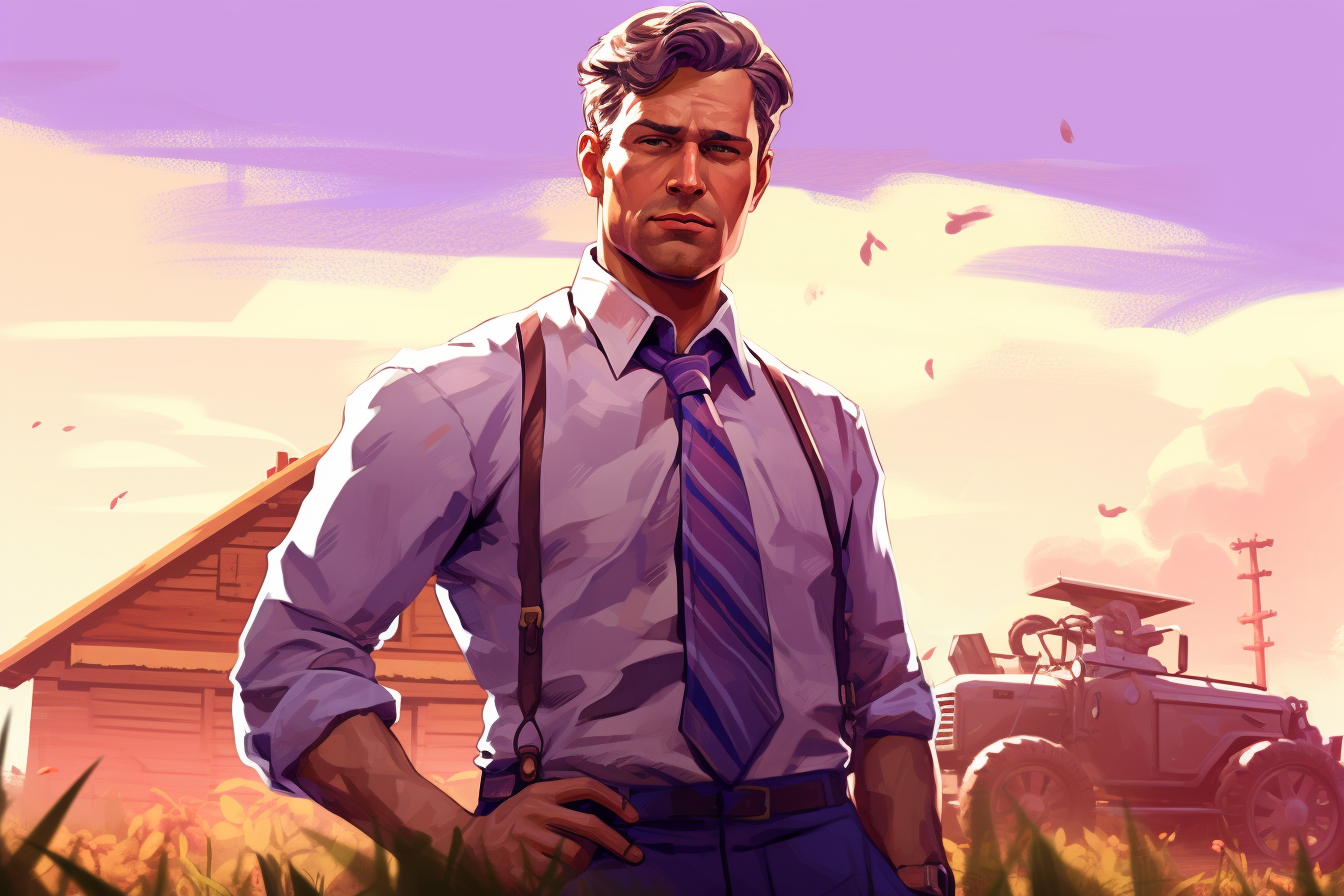 Want to become the "go to" agent in a neighborhood? It can't be done overnight, but using a geographic farming strategy (aka geo-farming) it can be done. With geo farming, you're blanketing an entire neighborhood with your branding and marketing, winning over mindshare one block at a time…