Real estate hashtags are a powerful tool for marketing your business and gaining exposure. Used correctly, they can help you reach the right audience, build relationships with potential clients, and increase your visibility on social media. They're also great for tracking conversations related to real estate topics, staying on top of industry news, and keeping track of competitors. With so many benefits to leveraging them, it's no wonder that real estate hashtags are becoming more and more popular each day!
Here's a real estate hashtag generator created with OpenAI's ChatGPT that will suggest hashtags for any occasion you may have for your business. You can even add your caption and the AI will suggest real estate hashtags to use.
---
---
Real Estate Holiday Marketing Calendar with Hashtags, Captions and Emojis
Understanding the real estate holiday marketing calendar is important, not only so you can take advantage of creative marketing opportunities but also understand real estate trends associated with different holidays.
This table covers major "holidays" that include government, religious, and pop culture holidays. We also added caption ideas and emojis so you have some more inspiration for planning your social media post for these holidays.
| | | | | |
| --- | --- | --- | --- | --- |
| Holiday | Date | Real Estate Hashtags | Caption idea | Emojis |
| New Year's Day | January 1st | #newyear #newbeginnings #homedecor | "New year, new home" | 🎉🏠🎊 |
| National Pancake Day | February 28th | #nationalpancakeday #pancakes #breakfast #brunch | "But first pancakes…" | 🥞 |
| National Pizza Day | February 9th | #nationalpizzaday #pizzalove #pizzanight #pizzaparty | "Isn't this just everyday?!" | 🍕 |
| Martin Luther King Jr. Day | Third Monday in January | #mlkday #diversity #equality | "I have a dream" | 🙌🌍🤝 |
| Valentine's Day | February 14th | #valentinesday #love #homedecor | "Love begins at home" | 💘🏠❤️ |
| Presidents' Day | Third Monday in February | #presidentsday #history #homedecor | "Make your home presidential" | 🇺🇸🏛️📜 |
| St. Patrick's Day | March 17th | #stpatricksday #luckoftheirish #homedecor | "Find your pot of gold at home" | 🍀🌈💚 |
| Pi Day | March 14th | #piday #math #hometech | "The limit does not exist" | 🥧🧮🤓 |
| April Fools' Day | April 1st | #aprilfoolsday #pranks #homedecor | "Don't be fooled by ordinary homes" | 🃏😜🏠 |
| Easter | First Sunday after the full Moon that occurs on or after the spring equinox. | #eastersunday #peepthis | "This property is eggstravagant" | 🐰🐇🪺 |
| Earth Day | April 22nd | #earthday #sustainability #homedecor | "Respect your mother (earth)" | 🌎🌿🏡 |
| May the Fourth | May 4th | #maythefourth #starwars #theforceisstrong #maythe4thbewithyou | "The force is strong with this one" | 🎬🌠✨🚀 |
| Cinco de Mayo | May 5th | #cincodemayo #fiesta #homedecor | "Viva la casa!" | 🌵🎉🏠 |
| Mother's Day | Second Sunday in May | #mothersday #family #homedecor | "Mom's home, the heart of the family" | 👩‍👧💐🏡 |
| Memorial Day | Last Monday in May | #memorialday #honor #gratitude | "Homes for heroes" | 🇺🇸🙏🏠 |
| Juneteenth | June 19th | #juneteenth #blackhistory #freedom #emancipation | "Learn & Reflect" | ✊🏾 |
| Father's Day | Third Sunday in June | #fathersday #family #homedecor | "Rumpus room or Dad's cave?" | 👨‍👦🍺🏠 |
| Independence Day | July 4th | #independenceday #america #homedecor | "Celebrate freedom at home" | 🇺🇸🎆🏠 |
| National Donut Day | First Friday in June | #nationaldonutday #donuts #hometreats | "Home is where the donuts are" | 🍩🥰🏠 |
| National Watermelon Day | August 3rd | #nationalwatermelonday #watermelon #summertime #juicyfruit | "You other melons can't deny" | 🍉 |
| Labor Day | First Monday in September | #laborday #hardwork #homedecor | "Homes that work as hard as you do" | 🧑‍🏭💪🏠 |
| Back to the Future Day | October 21st | #backtothefuture #timetravel #retrofuturism #greatscott | "Where we're going, we don't need roads" | 🙍🏻‍♂️👴🏻🚗⌚️ |
| Halloween | October 31 | #halloween #trickortreat #spookyseason #halloweencostume | "Get your spook on this Halloween! 🎃👻🕷️" | 🎃👻🕷️ |
| Day of the Dead | November 1-2 | #dayofthedead #diadelosmuertos #ofrenda #mexicanculture | "I ♡Dead heads" | 💀🌺🕯️ |
| Thanksgiving | Fourth Thursday in November | #thanksgiving #grateful #thankful #family | "We are thankful for you! Happy Thanksgiving 🦃🍁🍂" | 🦃🍁🍽️ |
| Black Friday | Day after Thanksgiving | #blackfriday #sale #shopsmall #bargainhunt | "The biggest sale of the year is here! Get ready to shop 'til you drop 🛍️💸" | 💸💰🛍️ |
| Cyber Monday | Monday after Thanksgiving | #cybermonday #onlineshopping #deals #tech | "Score big savings from the comfort of your couch! 🛋️💻💸" | 💻🛒📱 |
| Hanukkah | Starts on the 25th day of Kislev (Hebrew calendar) | #hanukkah #chanukah #festivaloflights #jewish | "Let's get lit at my Open House!" | 🕎🕯️🎁 |
| Christmas | December 25 | #christmas #merrychristmas #holidays #familytime | "Ugly sweater season's greetings to my wonderful clients" | 🎄🎁🎅 |
| Kwanzaa | December 26 – January 1 | #Kwanzaa #Unity #SelfDetermination | "Celebrate the seven principles of Kwanzaa with us!" | 🕯 |
You can also use this info to plan around high and low points of real estate activity. For example, avoid planning an Open House on Easter weekend. This is also helpful when deciding the best time for an Open House…because some of the holidays above are only celebrated at specific times (ex: Halloween) so squeezing an Open House or new Listing announcement around the festivities can be a great move.
Also certain times of the year, like Spring and Summer, are peak times for home buying so leveraging holidays or seasonal events can boost your property visibility and introduce fun and creativity into your marketing. If you're using the Mega Open House strategy this can open up a lot of marketing and event planning opportunities.
Additionally, having an understanding of what holidays are celebrated around the world can help you reach international customers who may be interested in investing in different types of properties.
General Purpose Real Estate Hashtags: This list of real estate general hashtags can be used, irrespective of the time of year, to increase posts' visibility and extend their reach to potential clients.
#realestatelife
#realtors
#realestate
#realestateagent
#getlistings
#smartagents
#homesales
#housesales
#listings
#homeforsale
#mortgage
#realestatemarketing
#expireds
#standout
#justsold
#realtorslife
#condo
#luxuryliving
#openhouse
#smartrealtor
#sell
#agents
#househunting
#homesearch
#broker
#dreamhome
#milliondollarlisting
#realestateexperts
#realestatenews
#decor
#interior
#house
#renovation
#dreamhouse
#fixerupper
#propertysales
#luxuryproperty
#realestateinvestor
#condolife
#realestatebroker
#sold
#selling
#beautifulhomes
#mansions
#Ilovemyjobs
#homedesign
#modernhouses
#casa
#bigresidence
#architecture
#design
#bigmansion
#building
#townhomes
#justlisted
#homesweethome
#richlife
#beautifuldestinations
#landscape
#curbappeal
#homemodification
#iloverealestate
#realestatesales
#realestateexperts
#realestateforsale
#realestatetips
#realestatelaws
#realestatecoach
#realestateteam
#realestatephotography
#realestatetraining
#realestatephotos
#realestateimages
#realestategoals
#realestatestaging
#realestatebrokerages
#realestatebrokerslife
#realestatefirm
#realestateinvesting101
#realestateinvestingboooks
#justsoldit
#justsoldout
#justsoldthis
#soldout
#villa
#pool
#yard
#instahome
#modelhome
#landscape
#besthouse
#homebuilders
#newhomes
#megahome
#development
#bosshomes
#housesearch
#communitydevelopment
#realestatetricks
#realestateblogs
#homeshopping
#househunting
#yourcity (Put your actual city)
#toprealestateagent
#topagent
#mortgage
#nomorerenting
#robertkiyosaki
#flipping
By utilizing popular and relevant hashtags, posts can be discovered by individuals interested in real estate, including potential buyers, sellers, investors, and colleagues. Furthermore you can follow any hashtag on Instagram…so by observing trends and interactions with any of these tags, agents can keep abreast of market developments and consumer behaviors. Overall, effectively using such hashtags isn't going to single-handedly take your business to the next level BUT it's one of many marketing best practice that can contribute to enhanced marketing performance.
It's important to make a good first impression on potential home buyers Captain Obvious Thank you Captain Obvious…but the real question many real estate agents face is how far do…
Well you're not holding that Open House all weekend because you've got nowhere else to be, right? After all the pleasantries are exchanged and the cheese platter is picked over,…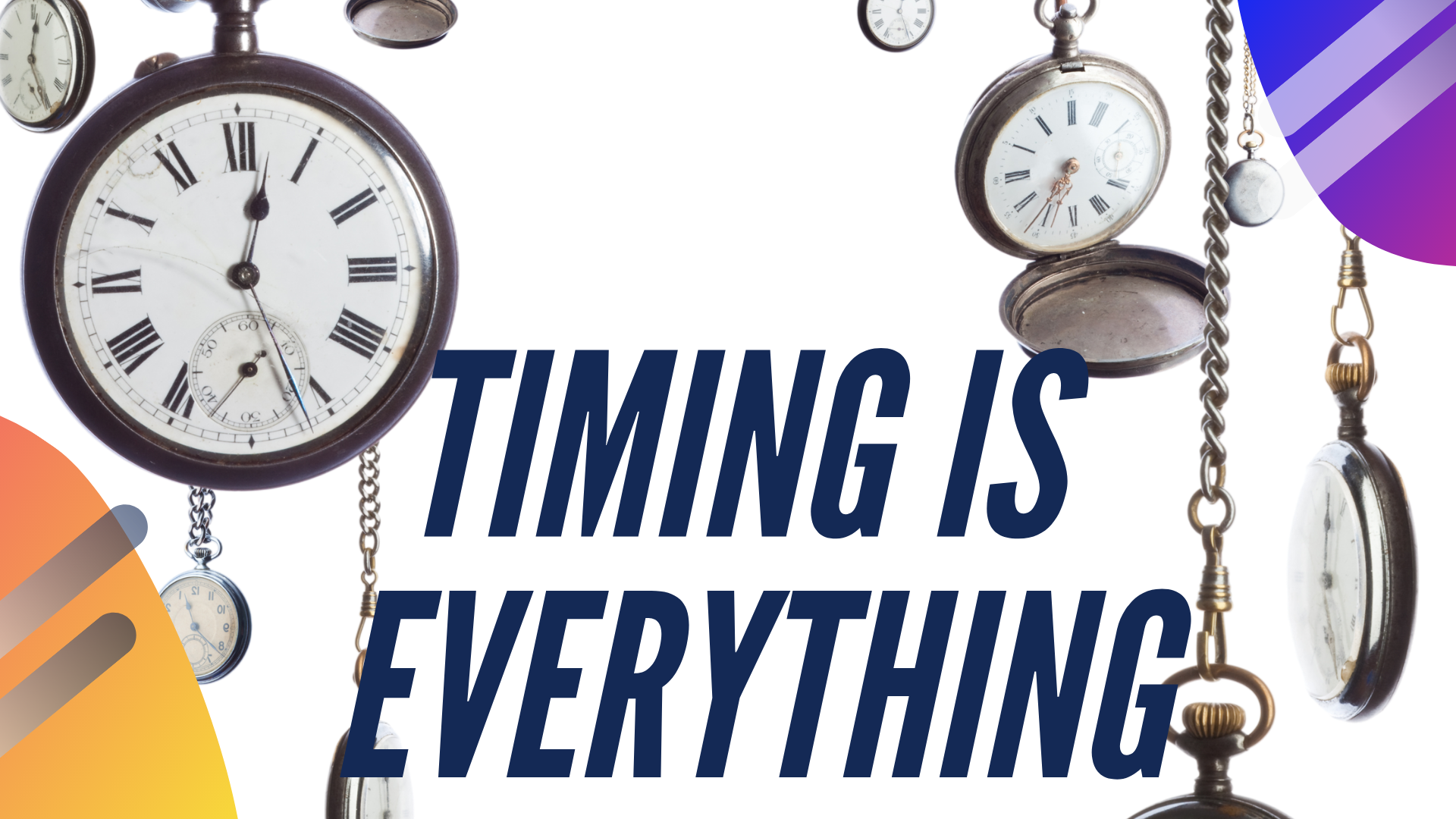 Time management, for real estate agents, can be one of the most challenging career aspects. Let's face it, it's challenging for everyone, but you have particular needs—and since there are…