The Best Time for an Open House
Follow the herd
Following the herd is generally NOT good marketing advice but if you only have ONLY one day to hold your Open House, you should really pick a Saturday or Sunday afternoon.
The weekend Open House is kinda like football on Sunday…it's become tradition and people expect it which is actually a good thing when it comes to fitting your property into as many buyers' schedules as possible.
Here's why holding a weekend afternoon Open House is a good idea:
Buyers that are busy during the week usually carve out a time when they can see as many properties as possible and that's the weekend afternoon <– that's the "Open House tradition" at work
You can benefit from a "feeding frenzy" of buyers that are already in the neighborhood looking for property.
Generally speaking real estate agents favor a 3-4 hour window between 11am – 5pm with the 1pm – 4pm slot being the best time for an Open House.
However…it's not just a Saturday and Sunday affair
Here are a few ways to hold an Open House on weekdays, evenings and even mornings:
Nighttime Open House: these are especially great for properties with ambiance or views that are well suited to evening hours. Of course sunsets, rooftops, city skyline views play well at night but if the property has at least one entertaining space like a spacious kitchen, high ceilings, or a big backyard, there's a good case for holding an Open House at night.
Sunset Happy Hour: Just add booze and this becomes a short and sweet Open House. Consider making this just for the neighbors, which is a great way to get listing leads.
Rooftop Soiree: Promote this for adults only and set a more formal tone. You can also make this an industry only event kind of like a broker's Open House. Don't have a rooftop? A balcony, patio, or yard will work just as well – just make sure to decorate with bistro lights and leave space for mingling.
Local Merchant Collaboration: If you have a restaurant nearby, arrange a discount or free appetizer/dessert promotion for all of your Open House visitors. That way they can swing by the property and grab dinner right after. Also if you use our app to text them the promotion, you're almost certain to avoid getting fake phone numbers when they sign-in to the Open House.
Weekday Open Houses: Don't assume everyone has free time on the weekend. Adding in a weekday Open House is a good backup option to make sure you can accommodate different schedules.
School Pick-Up/Drop-off Open House : This is a must-do if you're near a school. Get the parents that may have a free moment either after they drop off their kids in the morning OR before they pick them back up in the afternoon. For the morning crowd, make sure you have some fresh, strong coffee. For the afternoon crowd, offer up some snacks to give to their kids.
Lunchtime Open House: 9-5 work schedules are tough to work around, but your best bet is usually in that lunch time hour. Provide some grab and go salads and sandwiches and you're sure to attract those busy commuters.
Weekend Mornings: this is great to do right before the public Open House
Neighbors-only Open House: No one wants to admit it, but people are nosey about their neighbors…and even more so when they know their neighbor is about to sell their home. Why? The sale price and condition of that home provides immediate market intel on their own home's worth. So door knock 50 houses in each direction and get the word out so it's a neighborhood event. It's a great way to get more listings in the area…and it doesn't need to be a long window. Go for 11:30am – 1pm so you can transition easily into the public Open House (and give the locals the "exclusive" look).
So definitely work with your seller to coordinate as many days and times as possible for Open Houses. Because "the best time for an Open House" is whenever your target audience can attend. Spreading your bets across a few day and time options will accommodate as many buyers as possible…and that is in both you and your seller's interest. Plus, when you can deviate from the usual weekend afternoon time slot, you also get to be more creative with your Open House promotion.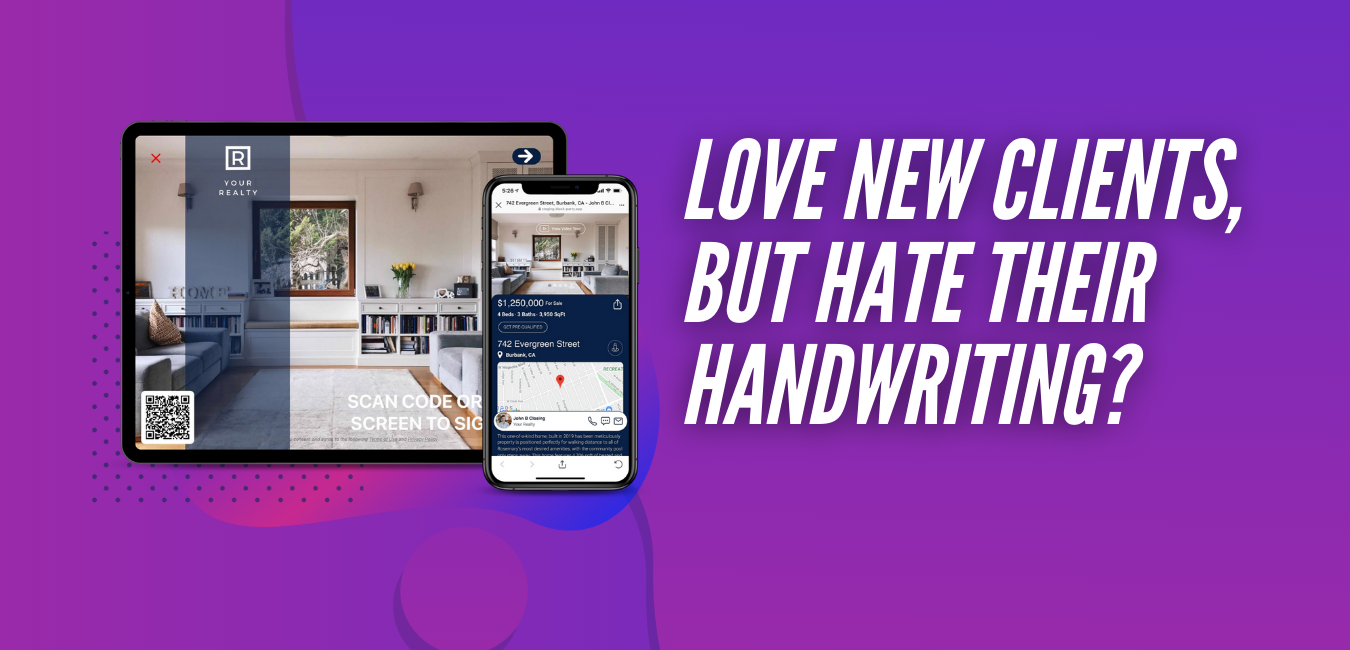 For many real estate agents, Open Houses make up a significant portion of their prospecting activity. It can be particularly effective for agents that don't want to be overly reliant on referral and repeat business. A successful Open House can fill up a client database with a relatively low time & resources commitment…but there are some key strategies and Open House ideas that we think are critical to making the most out of these opportunities.
Guest Post Table of Contents How Can a Virtual Assistant For Real Estate Help Your Marketing? What Do Real Estate Virtual Assistant Services Offer?  What Tasks Could You Delegate to…