SWAG, tchotchkes (aka chachkies), knick-knacks, trinkets, leave-behinds. These are the subtle little brand ambassadors that can work their way into prospective clients lives and be a constant reminder of you.
And the types of products you can brand are infinite so where to start? We'll go over that as well as some of our favorite Realtor Swag ideas whether your goal is to give out something practical, edible, humorous, or just plain memorable!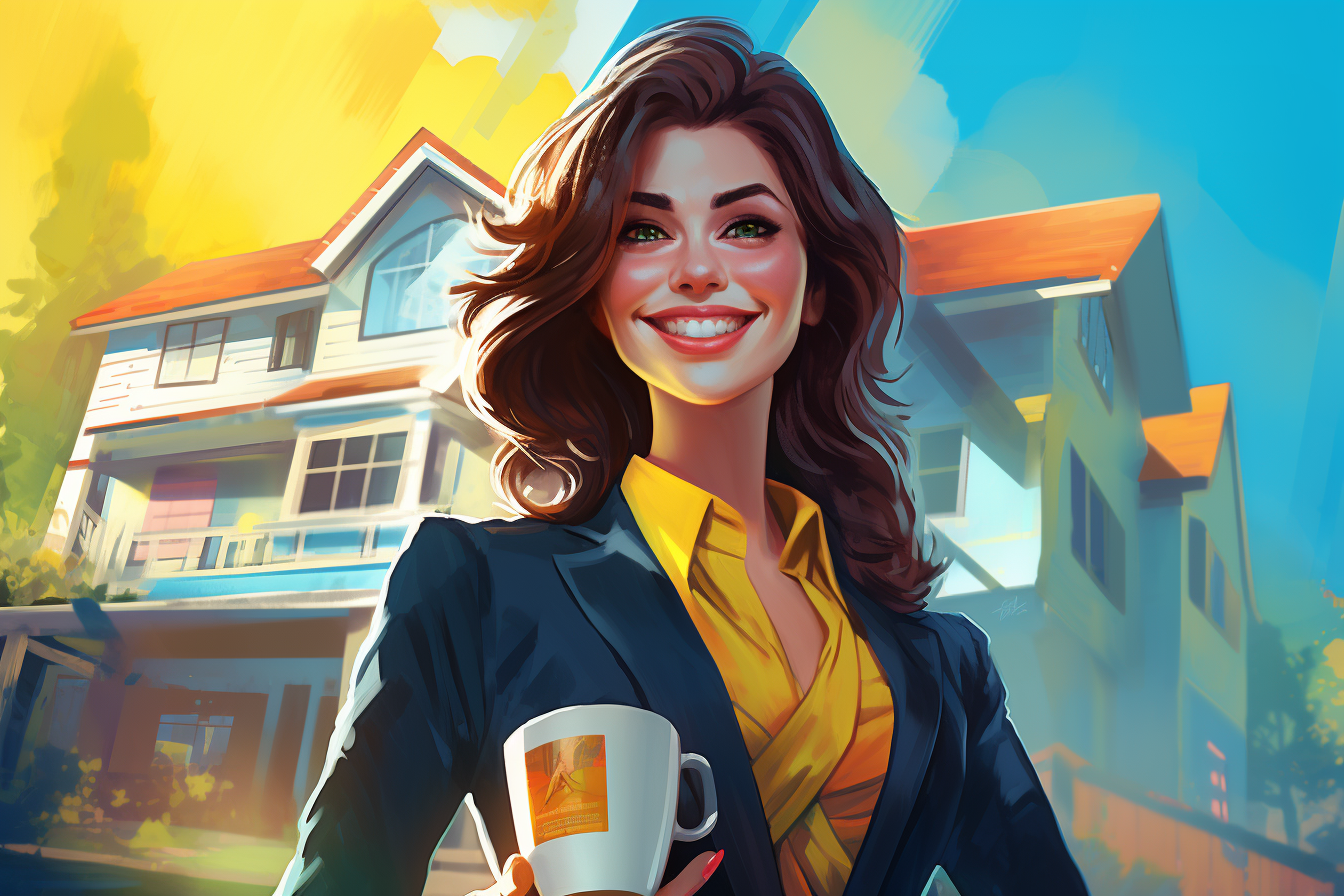 And we aren't gonna talk about the ho-hum, played out, agent swag ideas like branded keychains. We've compiled this comprehensive list from hundreds of conversations with agents so everything we're suggesting below is doable, relatively inexpensive, and, most importantly, has come from a strong recommendation from a successful agent.
Here's what we'll cover in this mega tour of real estate swag:
Ok let's begin our swagalicious journey…
Marketing benefits of real estate swag
How many times does a prospect need to see your brand and be reminded of your value proposition in order to become a client? The number used to be 7 (the rule of 7) but with constant inundation with marketing that number has almost certainly gone up. And because of this, we know there are very few prospecting tactics that agents do just once in isolation. Especially for real estate prospecting, it's an accumulation of "touches" that get a prospect consider a particular agent when it comes time to buy or sell.
So swag is a "touch" which should be used as part of a combination of efforts including tactics like geo farming, door knocking, circle prospecting, Open Houses, etc. BUT the reason why swag is extra effective for real estate agents is that if your prospect hangs on to your branded knick-knack, they'll be constantly reminded of you and each of those reminders counts as another "touch" along the way to you being top of mind. And especially for potential home sellers, being top of mind is the goal.
Sidenote: yes we're suggesting you repeatedly "touch" your prospects until they become clients.
Kitchen Gadgets and Drinkware as Realtor Swag
Americans spend over 400 hours in the kitchen each year (source). So if you find your swag earns a prominent place in the kitchen you are going to get some pretty solid attention. That's why we've got a long list of kitchen, dining, and drinkware related real estate swag ideas here:
Insulated tumblers (suggested brands: Tervis or Yeti)
Chip clips
Wine glasses
Beer koozies
Rubber grip pads to open jars
Oven mitt
Cutting board
Sandwich containers
Pizza cutter
Coffee mugs
Bottle openers
Coasters
Reusable shopping bags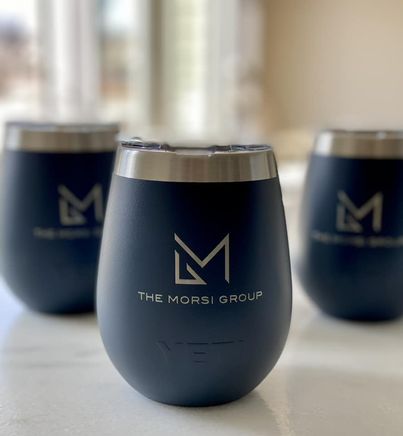 When it comes to real estate swag that can truly get the word out about your business, insulated tumblers and travel cups are #1. Why? Well they hit the road on behalf of your brand…and generally people love their Yeti (or similar) to-go cup. And while they're not as cheap as a keychain, these rugged, stylish, and insulating powerhouses are adored by clients and are very likely to be used for years…which means much more brand awareness. The magic of drink containers (this includes coffee mugs, reusable water bottles and wine glasses) lies not only in their practicality but also in their ability to create a sense of connection after each use.
But even if you don't splurge on a Yeti, the category of kitchen related real estate swag has a lot of options at different price points. So remember that even the little things can make a big impression. And what better way to leave a lasting mark on your clients than by gifting them something they could use everyday when they're eating, drinking, and/or feeding their loved ones?
Technology Accessories
In the digital world where our smartphone permeates every aspect of our lives, it's no surprise that tech-themed swag has become a fast growing trend for real estate professionals. With the ever-expanding array of tech accessories available, you have an opportunity to not only provide practical and handy items but also to showcase your understanding of the digital age. Here are some popular technology swag ideas for realtors:
Cell phone chargers (ideally with different connectors)
Backup battery (for phone charging)
Pop sockets for phones
Phone wallet
Webcam privacy blockers for laptops
Bluetooth speakers
Fans that plug into phones
Selfie sticks
Who would've ever thought our cell phone battery life would be so tied to our anxiety level and overall mood? We say don't fight it…instead swag it! Cell phone chargers and battery packs can be a lifeline to people low on juice. And isn't that a positive association for your business?
By providing a solution to the universal issue of low battery life, you'll win their hearts and gain some serious appreciation for saving them during those dreaded moments of 1% battery life.
And if you're within a tight budget, don't overlook the simple pop sockets. These handy and collapsible accessories adhere to the backs of smartphones, providing a more secure grip and allowing users to prop up their devices easily…and they have real estate branding potential wired into their DNA! With endless designs and customization options available, you can personalize these pop sockets to reflect your brand which means they'll also flaunt your logo every time they use their smartphone. So about 256,711 times a day by our rough count. Where else are you gonna get that kind of ad distribution for $0.75??
When it comes to tech swag, remember that there's new gadgets coming out all the time so there are constant ways to refresh your real estate swag bag. By aligning yourself with the tech-savvy needs and desires of your potential clients, you'll showcase your expertise in understanding their modern lifestyles, leaving a lasting impression.
Clothing and Accessories
When it comes to making a lasting impression, there's no denying the power of branded clothing. Most everyone has a treasured shirt that was a freebie that fit so well OR was so comfortable (aka "my cozy shirt") that it was in the regular rotation. Well you should give the cozy shirt! And don't stop there. Here are a variety of clothing items that can be used for real estate swag:
T-shirts
Socks
Baseball caps
Fleece Sweaters/Vests (the branded ones will be very well received)
Scarves and neck gaiters
Sunglasses
Slippers
Disposable rain suits
Microfiber sunglass cloths
Umbrellas
Also different types of clothing also lends itself to clever taglines that can be associated with your brand. And clothing is great if you're doing community events or a client appreciation get-together and you want to get some photos with everyone rocking your gear. Even if that shirt never becomes their fave cozy shirt, that photo showing everyone supporting your biz will be great for future marketing promotions.
Other Practical Swag Ideas
For as far back as anyone can remember, real estate agents have been dishing out branded paper pads prominently featuring their face and logo. And most people kept them on the kitchen counter or in another common area where notepads are needed. So a rite of passage, for many children developed involving that agent. Yes we're talking about drawing funny mustaches on the agent's face.
Now, it's debatable whether the saying "there's no such thing as bad publicity" applies to kids defacing a real estate agent's face on a piece of paper…but regardless, branded paper pads are one of those blah boring swag ideas that agents should avoid. Instead agents can try more practical swag ideas that are actually useful in people's everyday lives:
When it comes to real estate swag, the magic lies in finding items that seamlessly integrate into your clients' daily lives. After all, what better way to stay top-of-mind than to have your brand accompany them throughout their day? So any items that provide utility are a potential swag ideas for real estate agents.
Pocket tape measurers
Small travel tool kits
Hand sanitizer sprays
Nail files and emery boards
Crank flashlight (the battery-less kind)
Blanket (the kind that roll up for beach/park outings)
Trashcan for car (that fits in the cupholder)
Lotion or lip balm
Mirrored compact
Seed packets (use a fun slogan with these!)
Magnetic schedule for local sports teams
When it comes to creating a positive association for prospective clients (and potentially their kids) specifically around their home, nothing beats tools that can be used to help around the house. That's why tape measures or small tool kits are a fantastic swag option for realtors. Every DIY home improvement project will serve as a mini-promotion for your brand…and will associate you (albeit subtly) with improving their living space. It's this general theme which makes practical use items so popular for real estate swag.
And within the practical swag category there's a sub-category that can be immensely popular IF your prospects meet one requirement: a four-legged companions. When it comes to connecting with potential clients with fur babies, swag that caters to their needs can be a big hit.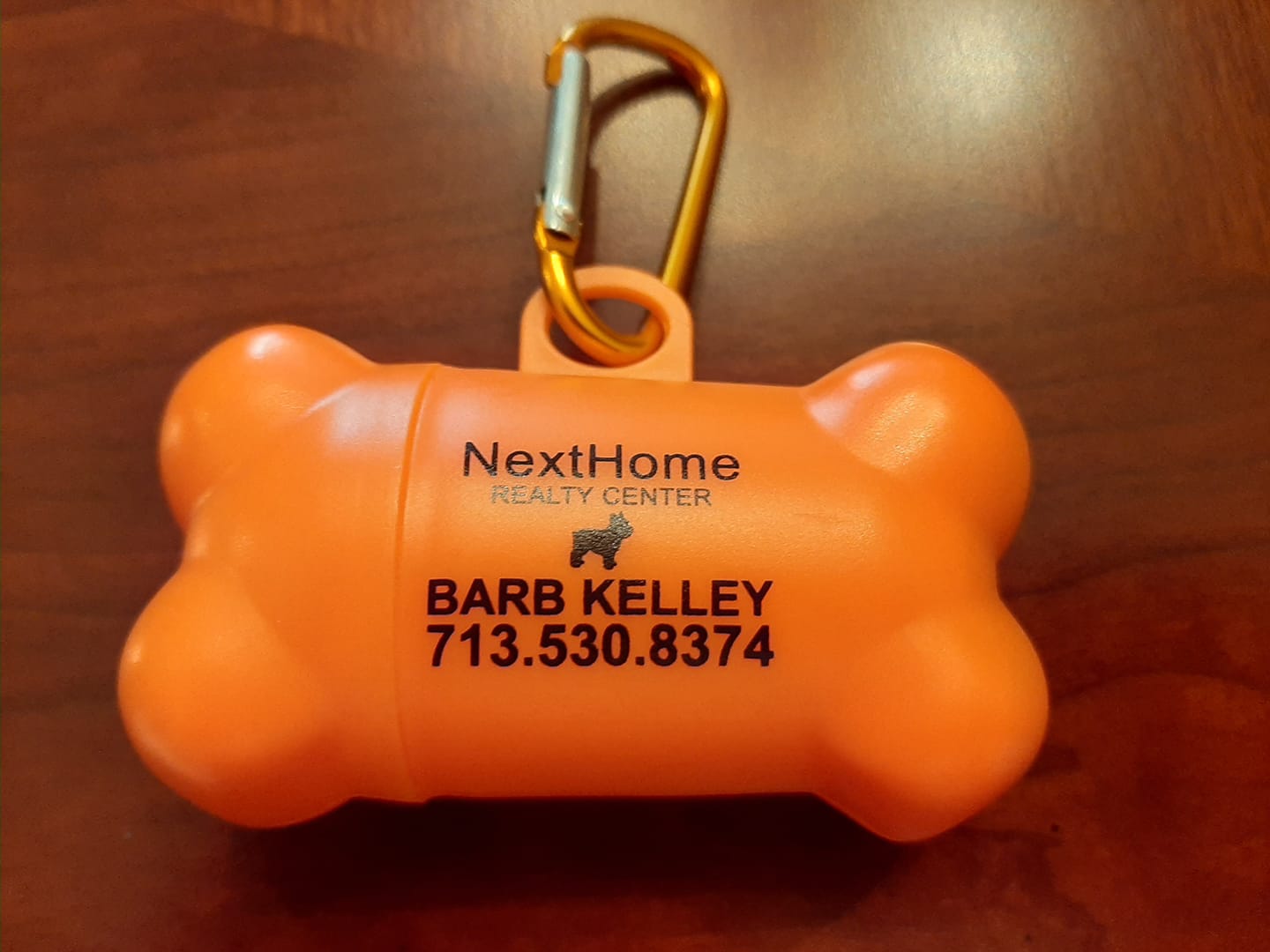 If you're looking to enter the paw-some world of pet-related swag consider: dog waste bags, dog toys, stress balls and stylish dog bandanas.
---
In summary, real estate swag is a great way to boost brand impressions which will help you become top of mind for prospective clients…but you want to make sure your swag doesn't just end up in the landfill. Ideally it becomes a part your prospects routine OR a permanent fixture in their home. By thoughtfully selecting items, you weave your brand into your future clients' lives. So, embrace the power of swag, combine it with your unique branding, and watch as these little doo-dads act as mini brand ambassadors.
So, next time you're brainstorming the perfect swag items, remember that utility is the name of the game. IF you can solve that, you'll leave a lasting impression of your brand on your target clients. Swag up!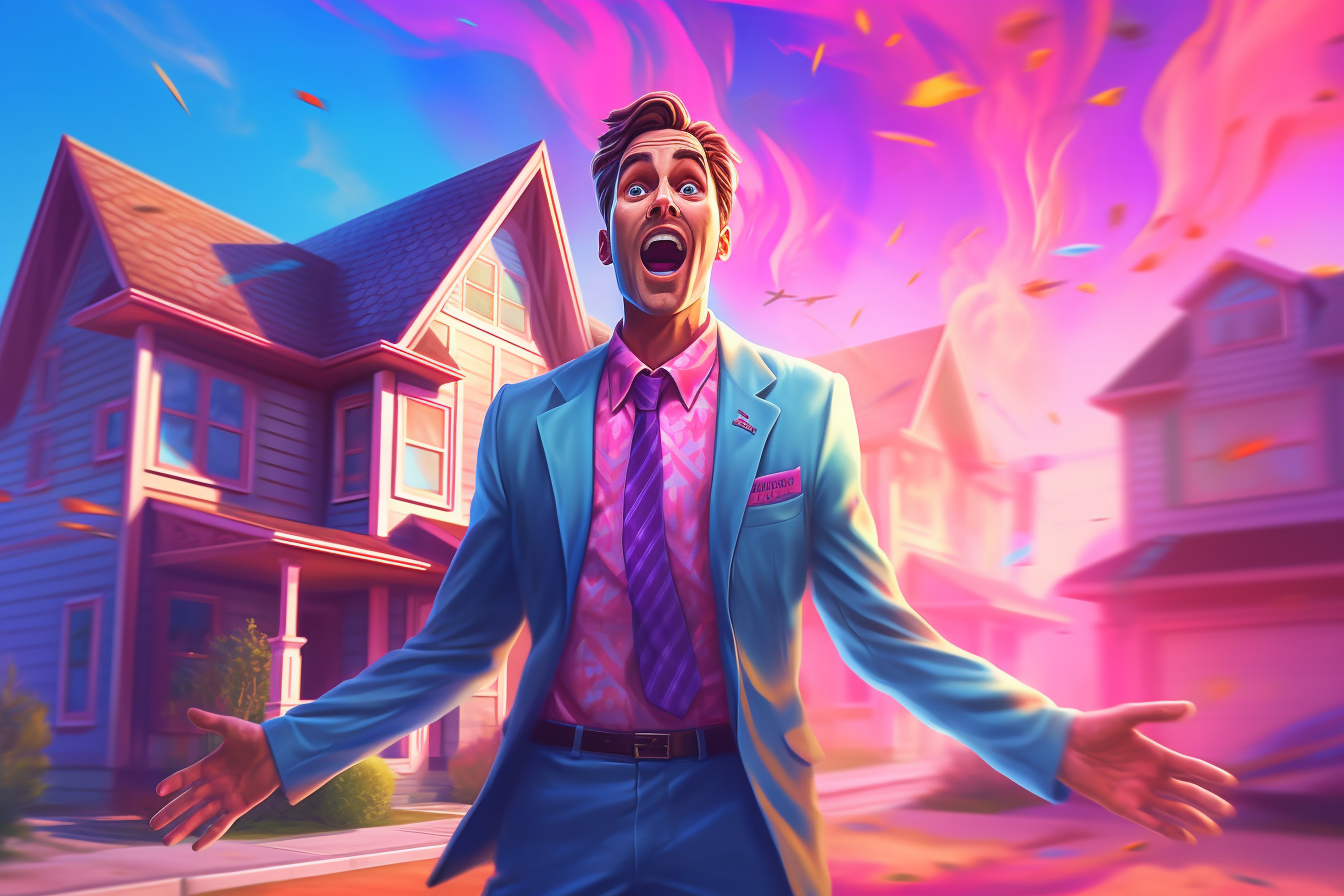 Are listings needed asap in your biz? Are you a real estate agent searching for listings like your keys that went missing? You're not the only one searching high and…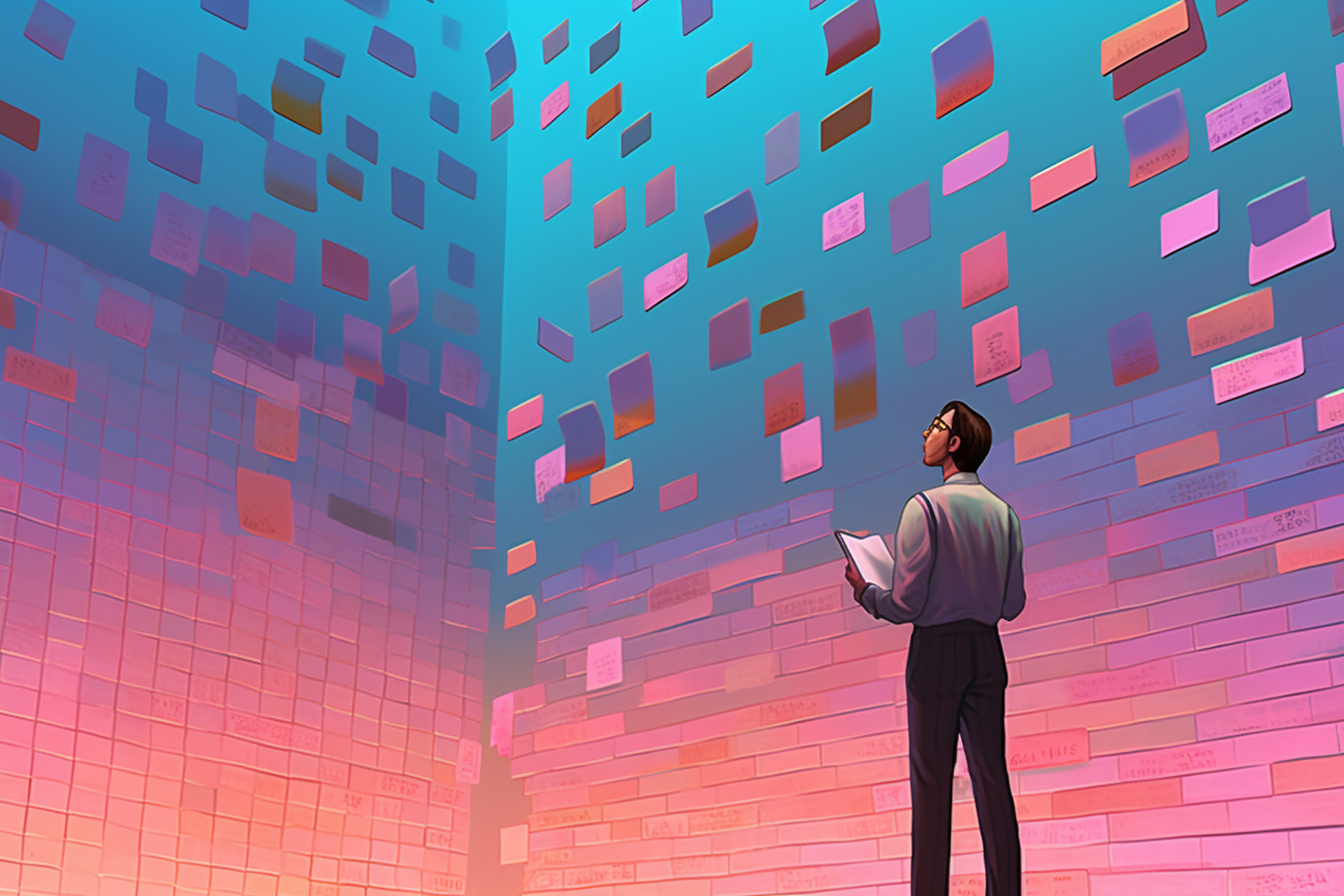 Here's an Open House Checklist to guide and simplify the planning process for a successful open house. Below each step, check out the links to articles that go into much…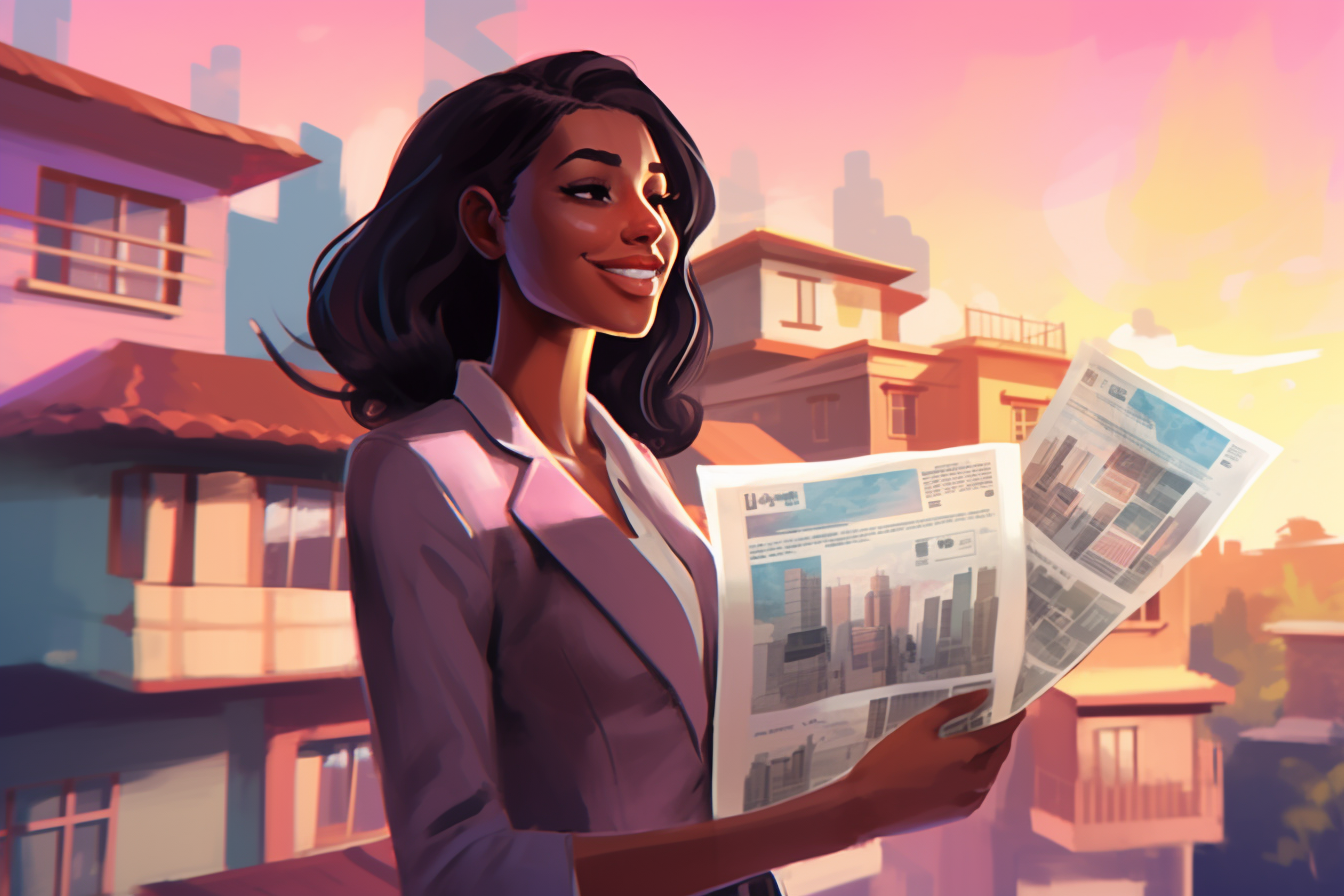 Open house flyers are typically used by real estate agents during an Open House event to provide potential buyers with information about the property. The flyers are usually designed to…