How to hold a Virtual Open House
Got your VR goggles handy?? Ok because you're not gonna need them!
Virtual Open Houses just require a phone or a laptop and they can take many forms…none of which feel like the science fiction nerdiness that you may associate with "virtual reality".
Virtual Open Houses really became popular during the pandemic, but this phenomenon has outlasted shelter in place and zero interest rate policies. Why? Because of convenience…and a handful of other features that we'll cover in this article.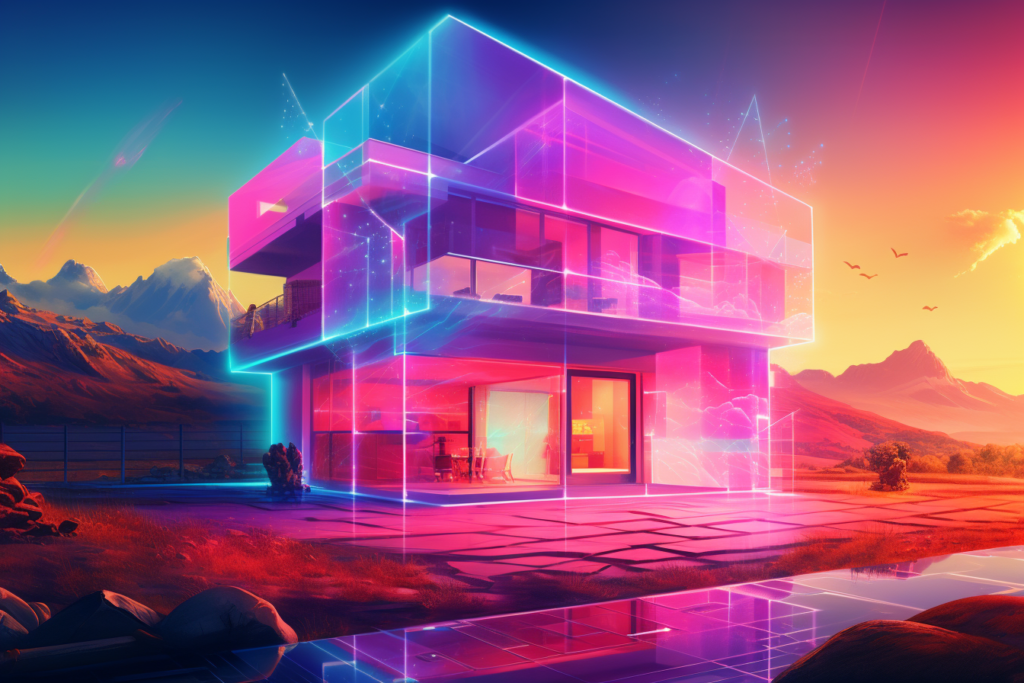 In our brave new hyperconnected, digital world, traditional real estate methods are being replaced constantly. Change is the only constant and all that…but we're not predicting the death of the physical Open House. No…we're just saying that having a virtual option is one of many amazing Open House ideas that are embracing the latest digital trends. And especially in the case of the Virtual Open House, it's not just a fad.
As we'll get into below, Virtual Open Houses make a lot of sense if you're trying to maximize buyer attention, which you 100% should be.
So below we'll cover everything you need to know about hosting a Virtual Open House for your next listing.
What is a Virtual Open House?
A Virtual Open House is an Open House or showing where the prospective buyer isn't physically at the property and instead uses a digital medium to view and learn about a property.
Here are just some of the digital mediums that can facilitate a Virtual Open House:
a virtual tour platform like Matterport
a live video chat with someone that's at the property (FaceTime, Zoom, Skype, Facebook/Instagram Live, etc)
a pre-recorded video tour of the property (YouTube, Facebook/Instagram etc) and optionally could also include a live discussion with an agent or property owner
And with the rapid advancement of digital software specifically for streaming video and communication the possibilities for virtualizing an Open House or showing will only grow over time.
Also note that some of these options – specifically with virtual tour software and pre-recorded Video Tours – don't require an agent/seller's availability to give a tour. This means they can be 100% on demand for buyers which amplifies the convenience aspect.
The Benefits of a Virtual Open House
There is an extensive list of benefits for utilizing a Virtual Open Houses but let's split them based on the various parties involved in the transaction.
Benefits of a Virtual Open House for the Buyer
Time efficient: A buyer can virtually tour 20 properties in the time it would've taken them to physically see just one
Convenience: If a buyer isn't nearby the property, it's much easier to hop on virtual tour than booking a flight.
On demand: Not all virtual Open Houses are on demand but when they are, the convenience factor multiples especially when buyers may be on different timezones than sellers and agents
Easily distributed: Are there are multiple stakeholders in the purchase? For example are significant others, kids, or parents involved in the decision in some way or another? Well getting them all to see the property in person could be a logistical nightmare. With Virtual Open Houses you can give everyone an easier option to see the property.
Benefits of a Virtual Open House for the Seller and the Listing agent
More demand for the property: More buyer interest usually translates to a higher price. It's not guaranteed that a buyer that takes a virtual tour will submit an offer…but it's certainly a probability that, all other things equal, you should take advantage of
Less disruption to their lives: Showings and physical Open Houses involve the seller leaving the property for some time which can be disruptive…especially when cleaning/preparation is required beforehand. On the other hand, pre-recorded video tours and virtual tours can be done anytime.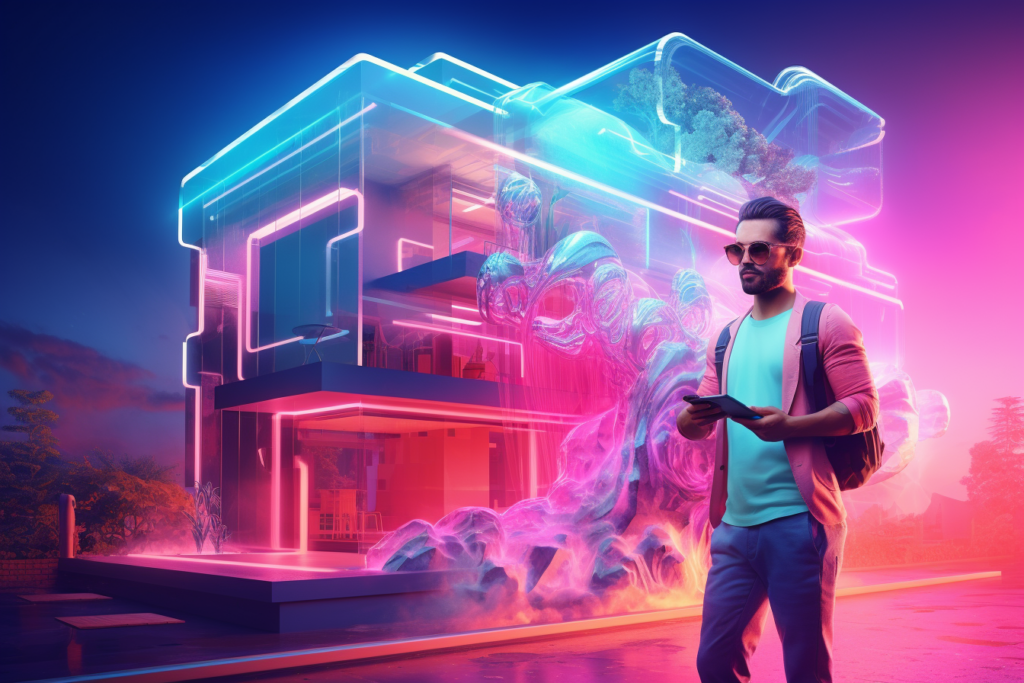 Whether live-streamed in real-time or pre-recorded to be consumed at leisure, a Virtual Open House offers a flexible, convenient, and increasingly comprehensive tour for potential home buyers, no matter where they reside geographically…and sellers are beneficiaries too since they're bringing in more demand for their property.
How to host a Virtual Open House
Given the vast options for hosting a Virtual Open House, we are only going to be able to focus on a few here.
Use Curb Hero to launch a Virtual Tour that requires a prospective buyer to sign-in
This is a great option because you can use this is a lead generation technique too. Here's how to do it. Create your listing on Curb Hero (100% free for agents).
You'll get a QR Code for the listing which you can incorporate into a QR Code Yard Sign like this (and our designers create these for Curb Hero users for free too!).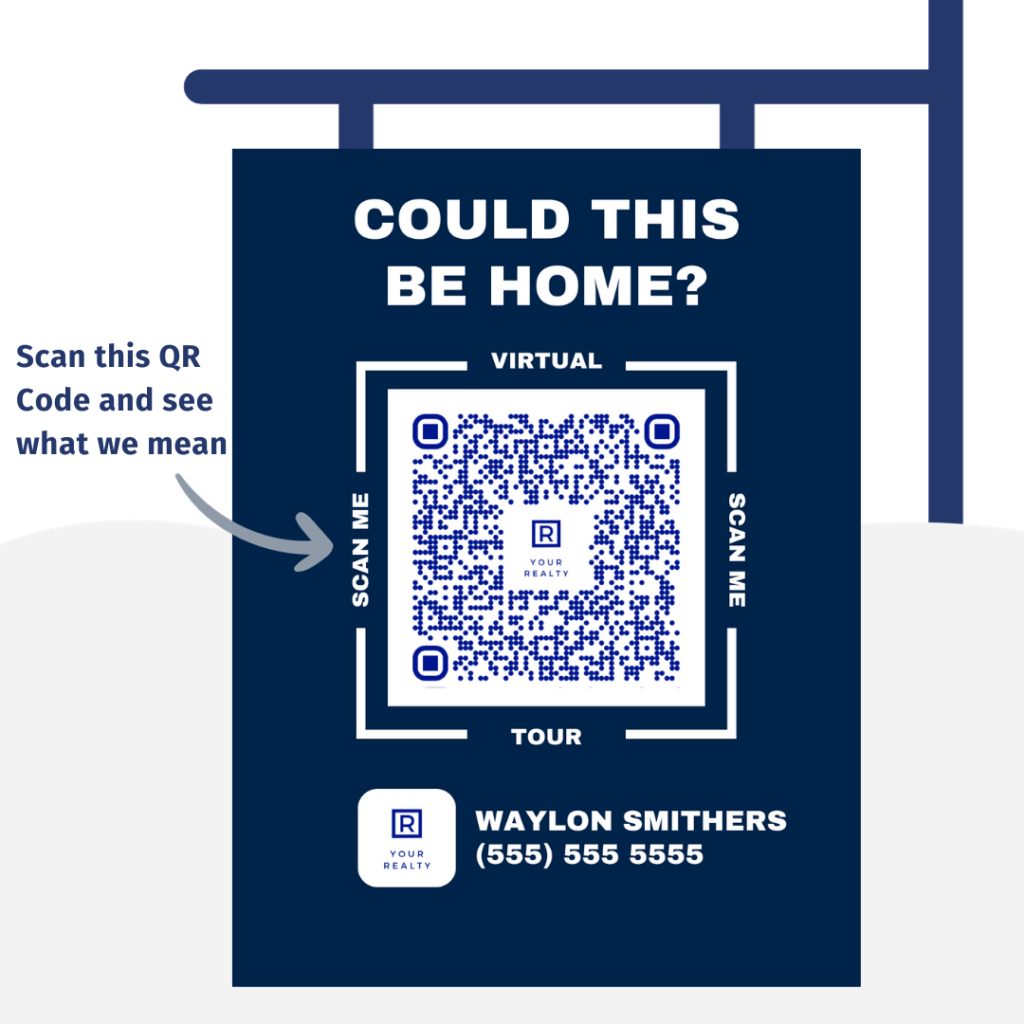 The example above uses a video tour (yes you can scan that QR Code to see how it works) but you can easily add a Matterport Tour instead!
And a yard sign is just one of many ways for prospective buyers to discover your Virtual Open House. Here are other ways:
Distribute to your email list
Include on social media
Create a Facebook Event
Promote on your website
Use Social Media and Online Video Platforms for Virtual Tours
Using Instagram, Facebook and other video communication software to do live tour or share pre-recorded video home tours is a simple, low budget way to do a Virtual Open House. Here are some approaches when it comes to live tours:
"Go live" to share the property with your entire Instagram/Facebook/YouTube audience: this allows you to take questions from attendees and adjust the tour on the fly based on the feedback you're receiving.
Have 1 on 1 Video Conversations with prospective buyers via Instagram/Facebook/Zoom: This way you can move throughout the property with just one prospect, just as if you were with them at a real Open House. It's certainly a more personal way to interact with a buyer and gives them the ability to ask to see specific features of the property and ask questions.
Want something more on-demand to maximize convenience for buyers and sellers? Recording a video walkthrough is a straightforward approach AND has the added byproduct of generating reusable content that can be used across various real estate social media ideas and promotions.
Keep in mind though, it's not going to be as interactive as "going live" AND also may require additional budget if you need an editor to spruce up the raw video content. Want to know what's involved? Here's a YouTube tutorial from Stevie Rutherford on creating Home Tours using Instagram Reels:
Following up after a Virtual Open House
Once the Virtual Open House ends, the fun is just beginning. Following up with attendees is a critical phase not only to move interested buyers towards making an offer, but also to gather feedback and address inquiries.
We have a deep dive with Open House follow up scripts here, but similar to capturing sign-ins at an in-person Open House, a virtual Open House is a fantastic way to build your database of buyer leads.
So even if the property from the virtual Open House doesn't meet the buyer's needs, use this as an opportunity to find the right property for them!
So when following up, think beyond just an email saying, "Thanks for attending!" It's about engaging with your attendees on a personal level and then keeping the communication going for the long term.
---
As we conclude this journey through the dynamic world of Virtual Open Houses, it's clear that this innovative approach to real estate showcases properties in ways that were once unimaginable. The convenience and added reach is reason enough to consider a Virtual Open House for your next listing.
By breaking down geographical barriers, these digital showcases allow buyers from all corners of the world to tour properties at their leisure.
This shift not only benefits buyers, who can explore properties without time constraints or the pressure of on-the-spot decisions, but it also aids sellers and realtors by broadening their market reach and reducing costs associated with traditional property showings.
In summary, the Virtual Open House is not just a fleeting pandemic trend; it's the perfect complement to the in-person tours and physical Open House events that agents are doing anyway.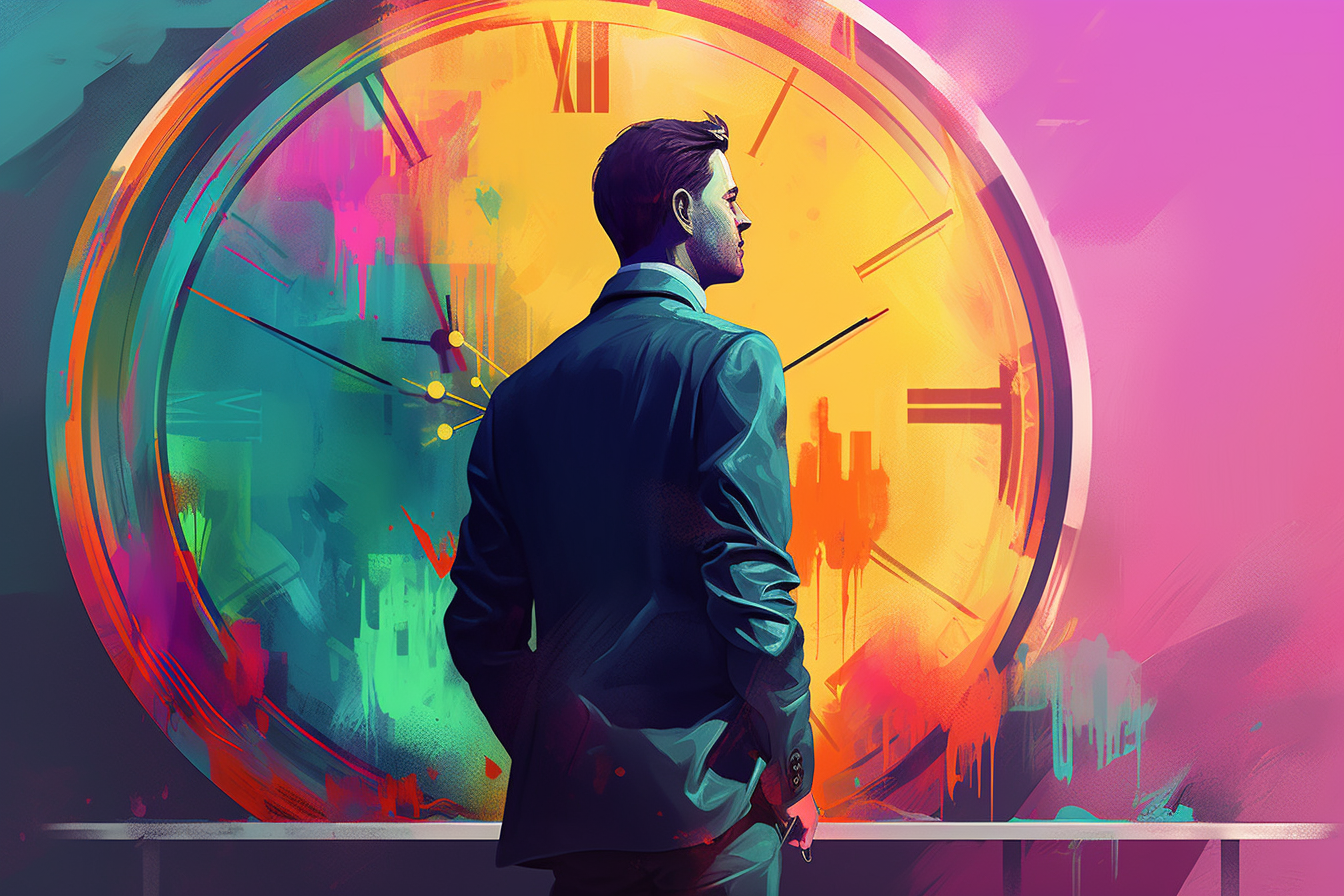 The "best" Open House times has been a constant debate among agents looking to maximize their Open House attendance and prospecting. Not only does the timing of the Open House…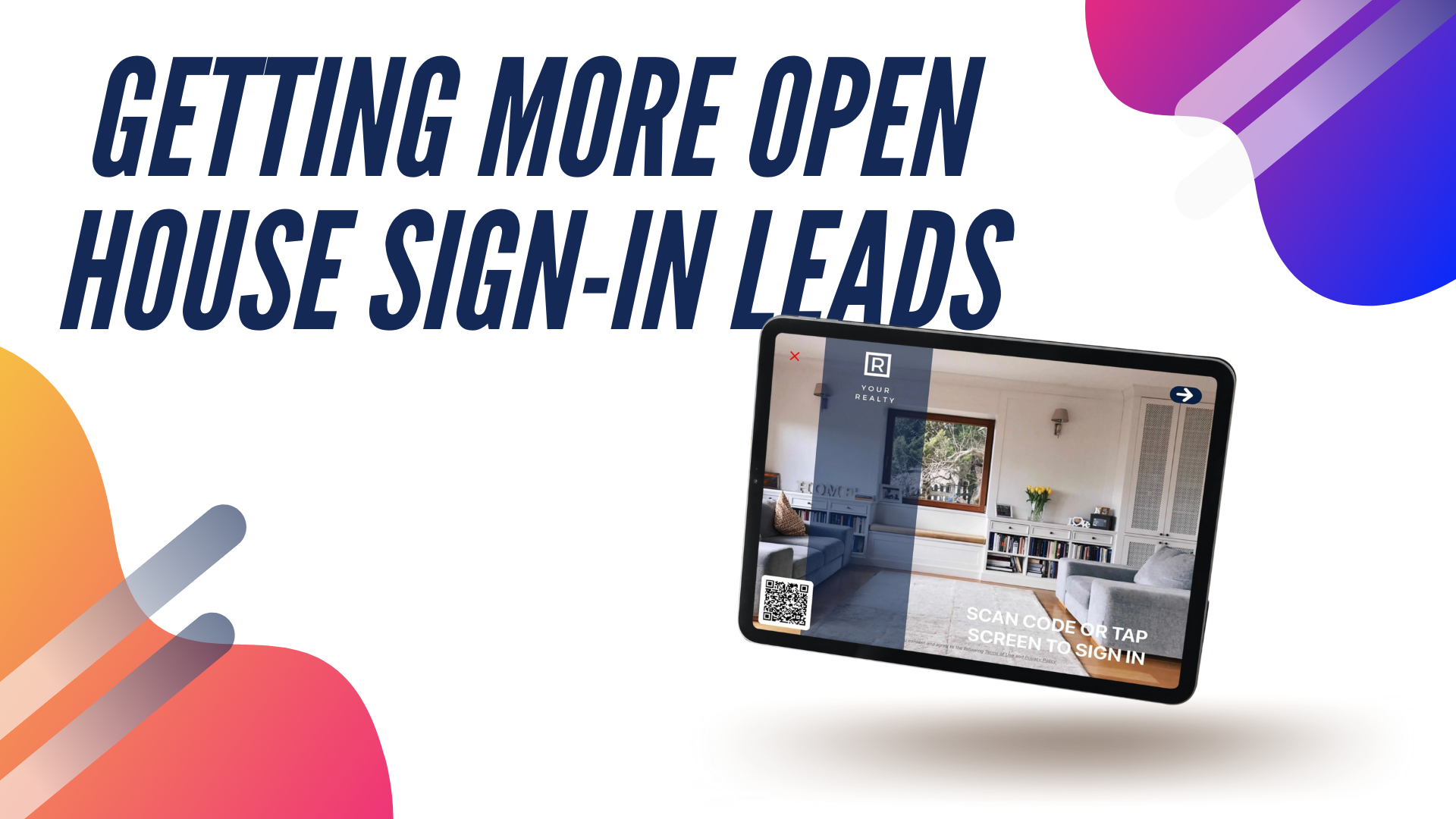 Unfortunately not every person in your Open House is going to be thrilled about sharing their info so you can follow up with them and possibly nurture them to become…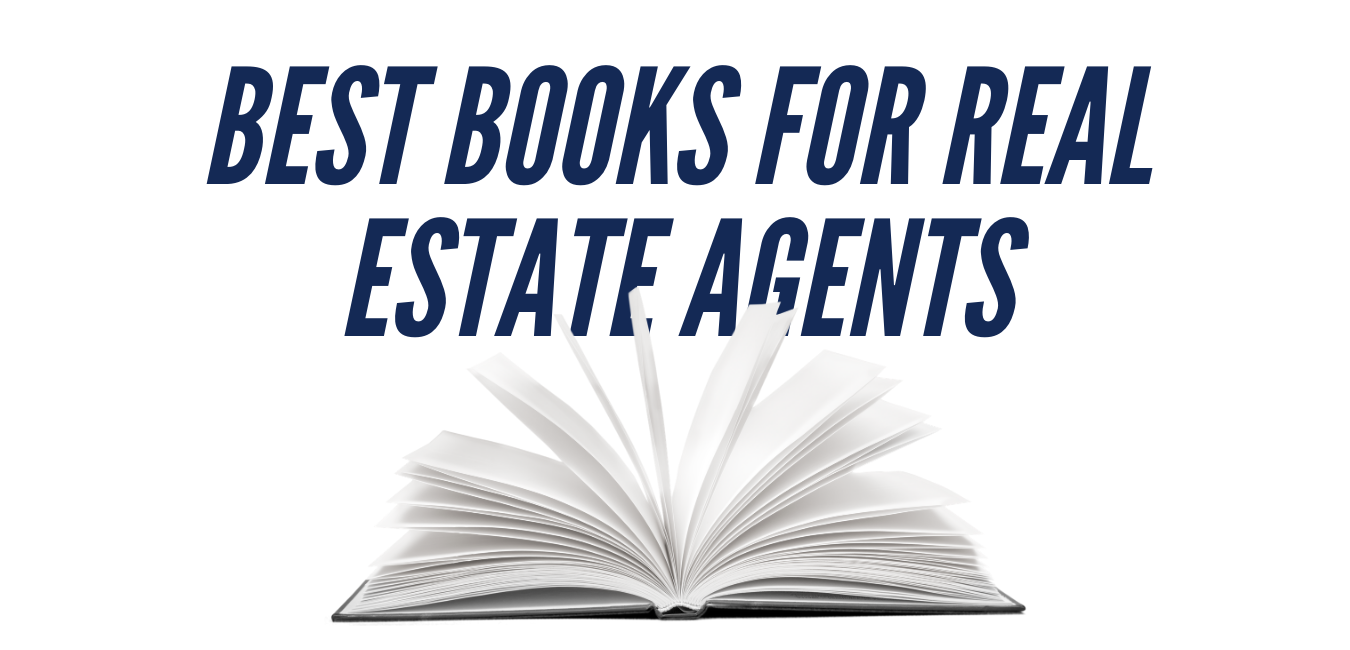 "After getting out of high school, fifty-eight percent of all high school graduates who don't go on to college never read a book again" – Jeff Olson (The Slight Edge)…