The digital evolution of the real estate industry has been fascinating to watch. While many digital developments went from little known to ubiquitous in a blink of an eye (ex: Instagram), the QR code required 15+ years (and a pandemic!) to become commonplace.
But now now the quick response or 'QR' code has cemented its place in digital marketing because of it's ability to bring offline consumer interest into online action. Essentially bridging the real and digital world. And because so much of real estate sales and marketing exists in the "real world", QR code signs are a perfect match.
With a simple scan from a smartphone, a prospect is instantly linked to a wealth of information — from property details and digital tours to a realtor's business card.
While the practical value of QR code signs is undeniably powerful, they can be misused and poorly designed so we are going to cover best practices for QR code signage which we've gathered from researching QR Code from hundreds of agents.
Here's what we'll cover:
How do QR Code Signs work?
Think of QR codes as "links" (like the www kind) that can be opened using a mobile device's camera.
Every smartphone has a QR code scanner built into the device's camera…and these cameras are getting better and better at recognizing a QR Code from greater distances OR if you're trying to scan on the move!
When a QR code is scanned, a link is automatically opened that can direct prospects to a webpage which can contain an abundance of information OR possible actions.
For real estate, the most common QR code signage directs to property details like virtual tours, videos or pictures. In some cases it may lead to an agent's website and/or contact information. Along with signs, some realtors shared other creative applications of QR codes like adding the QR code on postcards, business cards, and even real estate swag like keychains.
Thinking outside the box like this can result in many different and exciting applications of QR codes. Imagine your car becoming a moving billboard, or using the QR codes to promote a branded contest or giveaway? The potential is boundless.
Remember, using QR code signs can not only streamline your potential buyers' experience but also, when implemented creatively, can add a unique edge to your marketing strategy.
—-
Benefits of Using QR Codes on Signs
Well you didn't think it's just because everyone else is doing it right? The truth is that, as soon as QR code readers were built into every smartphone, the potential benefits of using QR Codes on signage skyrocketed! Here are the main benefits for real estate agents using QR code signs.
QR code signs can convey LOTS of info
The most common benefit shared from the realtors we heard from was directing prospects to more information about a property. After all, a sign can only contain so much info before people need to start squinting or break out a magnifying glass. A webpage, on the other hand, can have TONS of content plus interactivity for example a QR code sign could open:
a virtual tour of a property
photo and video galleries
a calendar to book time for a showing
nearby properties that are on the market
Also Curb Hero (it's free – sign up here!) has a Dynamic QR code which allows agents to change between these landing page options without having to reprint your QR code signage! Plus it's branded with your logo and color palette.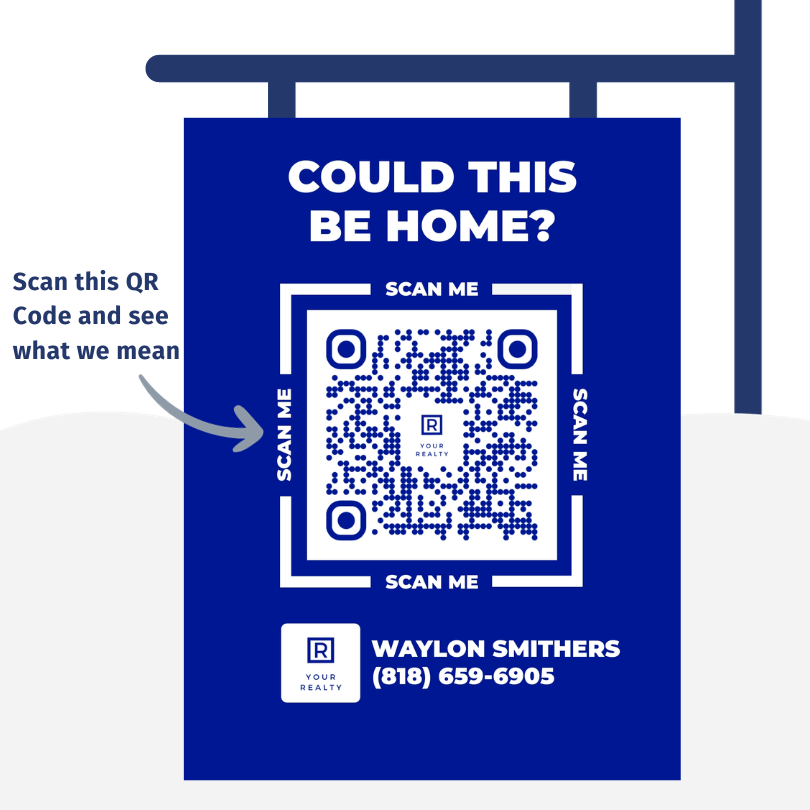 QR codes convert offline interest into online leads
Beyond the flexibility in what the QR code signs can link to they are very effective at bridging offline consumer interest to online leads. That's why QR codes have seen widespread usage in TV commercials. Online leads are much more valuable and engaged compared to fleeting and nameless offline prospects. Once you have an online lead you can take advantage of powerful engagement approaches like:
engaging them in a text and email drip campaign (most real estate CRMs have this functionality built-in)
following up via regular phone calls
retargeting these webpage visitors with banner ads (this can be done as soon as they visit your site – no lead capture needed)
running a reverse lookup to find their address and sending them mailers or personalized notes
QR code signs act as portals, connecting potential buyers directly to the information they're seeking. All they need to do is scan the codes with their smartphones, bypassing the need for typing lengthy URLs or searching for property listings online. The information unearthed can range from detailed property specifications, immersive 3D home tours, a realtor's contact details, or even resources that provide a better understanding of the local neighborhood.
QR code signs can be less cluttered
Here's one that you may not have guessed. Adding a QR Code to a sign actually makes it LESS cluttered. Impossible you say?
When you add a QR Code to a sign, you can remove any non essential info that the prospect will see when they scan the QR Code like:
the dedicated website for the property
your website URL
details about the property (ex: address, beds, bath, price, square feet, sale status etc)
your email (we recommend keeping your name and phone number though)
That's a lot decluttering! Like the sign design above you can see how using a QR Code achieves a professional look and makes a strong first impression by removing a lot of noise.
Here's a sneaky benefit of removing this non-essential info: when you get someone to scan the QR code to see the additional info, you'll get them one step closer to becoming a lead!
In summary, the real power of QR code signs is a combination of lead generation, aesthetics, information accessibility, visual appeal, and brand reinforcement. Who knew a funny looking little square could pack such a punch?
Examples of QR Code Signs
Here are some examples of real QR code sign designs from REALTORS.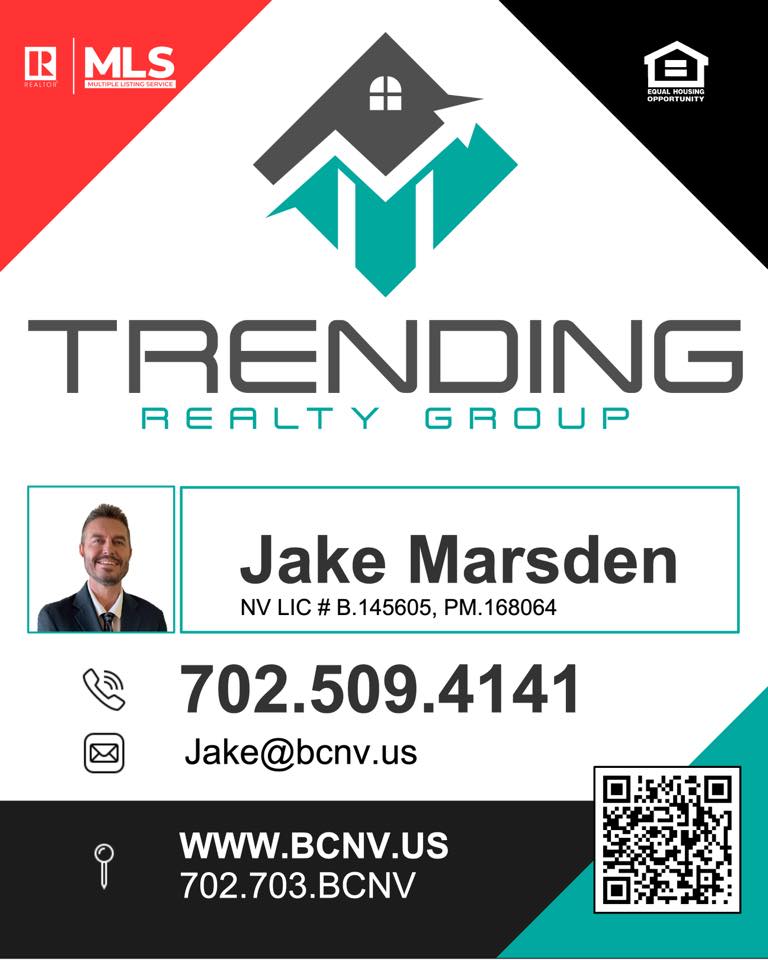 Thanks to creative design platforms like Canva , it is easier than ever to create custom sign designs. In Curb Hero we also have a design team that can create a variety of QR Code Sign designs for free (create an account here).
Both vertical options and horizontal options are popular for agents and really just depends on your design and your sign holders. For example many Open House Sign frames use the horizontal layout.
With a multitude of tools options available, creating and implementing QR codes onto real estate signage has become a standard process which agents should take advantage of.
Rules and Regulations of using QR Code Signage
While there's no rules on the national level (speaking strictly for the United States) against using QR codes, many agents note that rules regarding QR codes on real estate signs might differ based on local association guidelines and state division rules on advertising.
For example, some states might require license numbers, while others do not. So we suggest checking directly with your association and/or Multiple Listing Service (MLS) since rules can vary.
---
When it comes to QR code signs, there are three critical concepts to keep in mind:
– The practical and aesthetic value of the QR code signs
– The utility of tools and platforms for creating appealing QR code signs
– The importance of understanding and adhering to local and state-specific regulations
QR codes can provide potential buyers with valuable property information, whilst also being a testament to agents' adoption of the most effective technologies in their marketing efforts.
By incorporating QR codes into their marketing strategies, real estate professionals can stay ahead in this competitive industry, providing a superior customer experience while bolstering their brand image.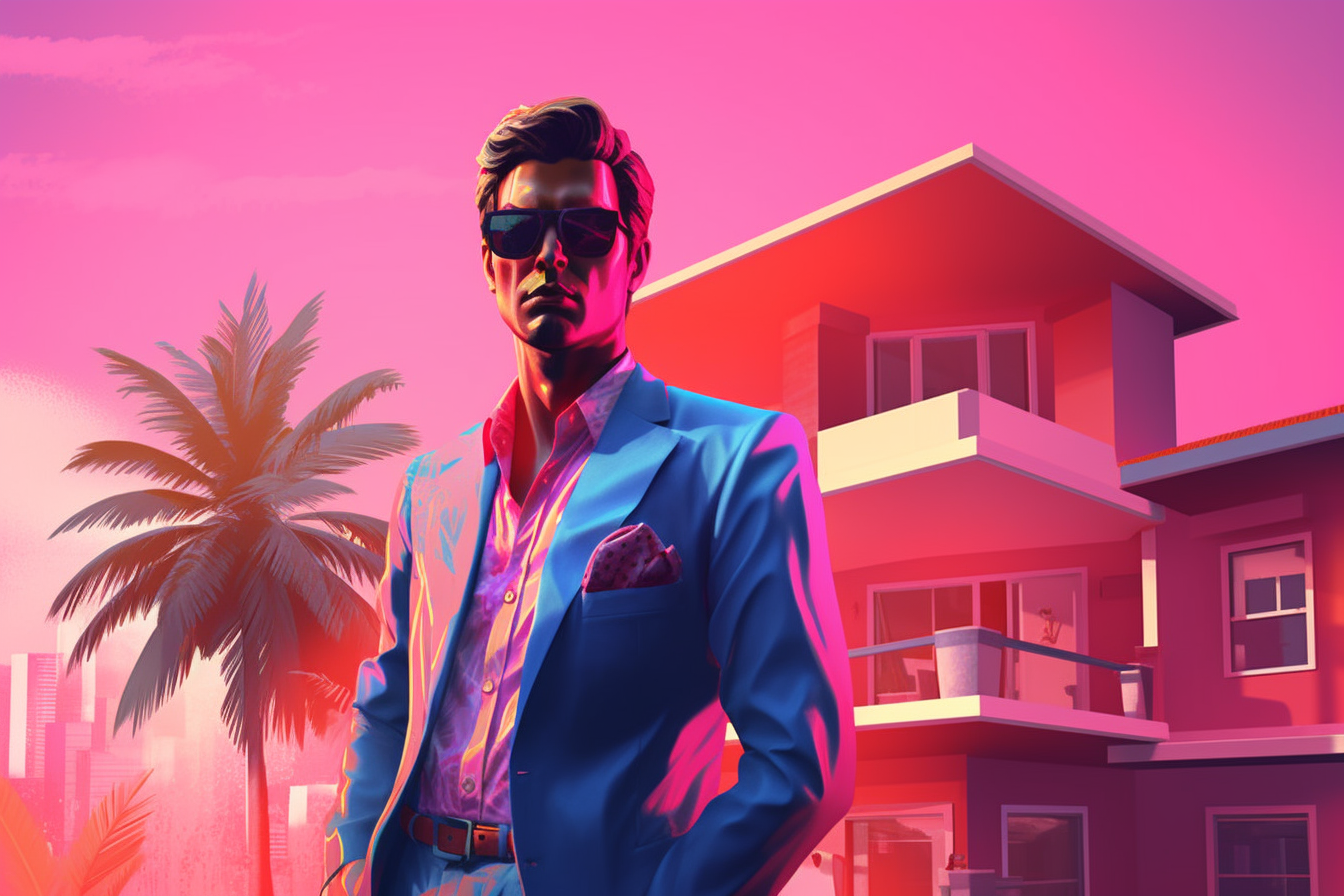 Go get your finest threads and order some charcuterie because we're going to dive into the exciting world of luxury Open House ideas. When showcasing beautiful, high-end properties to (hopefully)…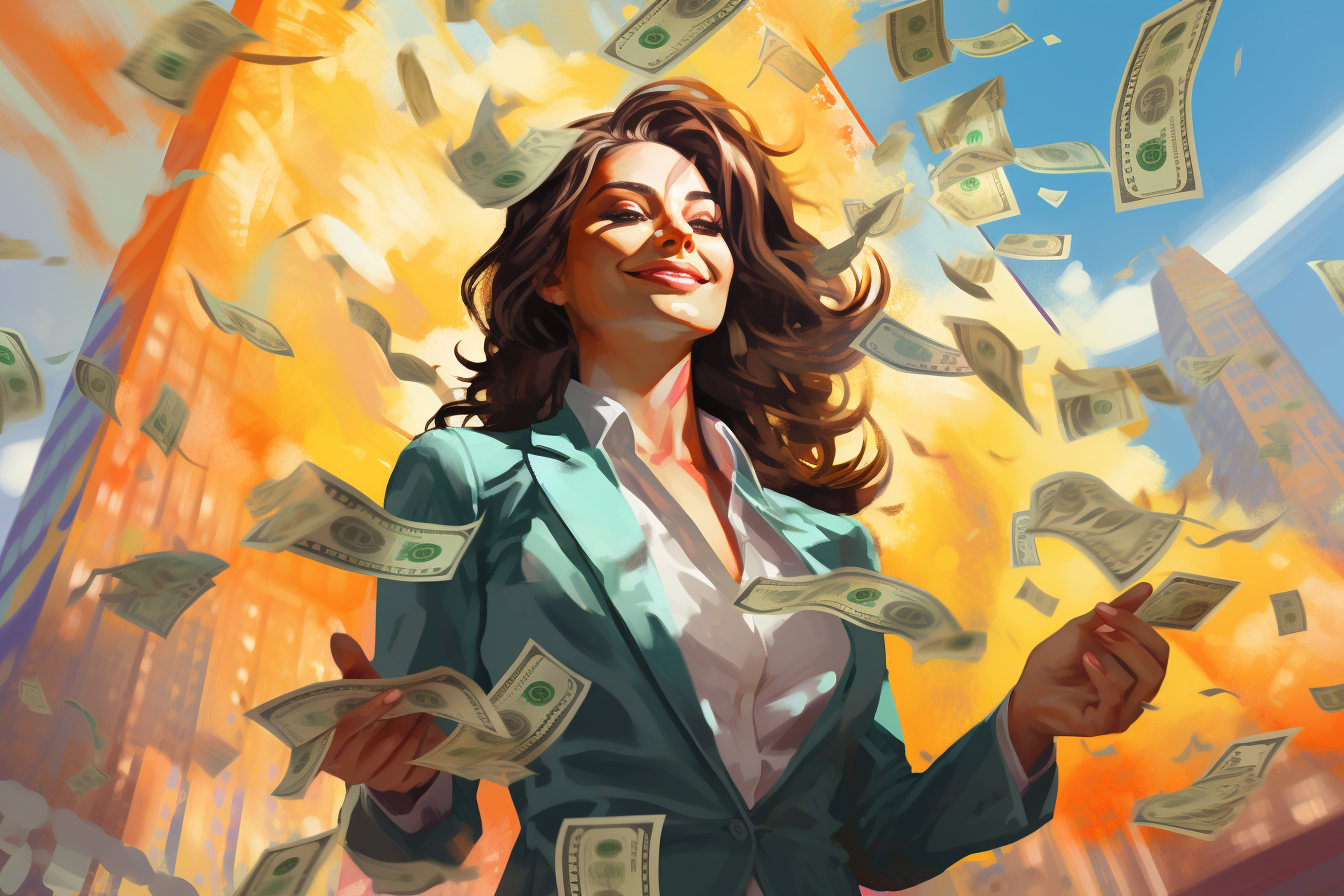 Want more leads and don't want to pay? Or at least pay upfront for the leads? It's a tantalizing promise: leads that you only pay for when you close the…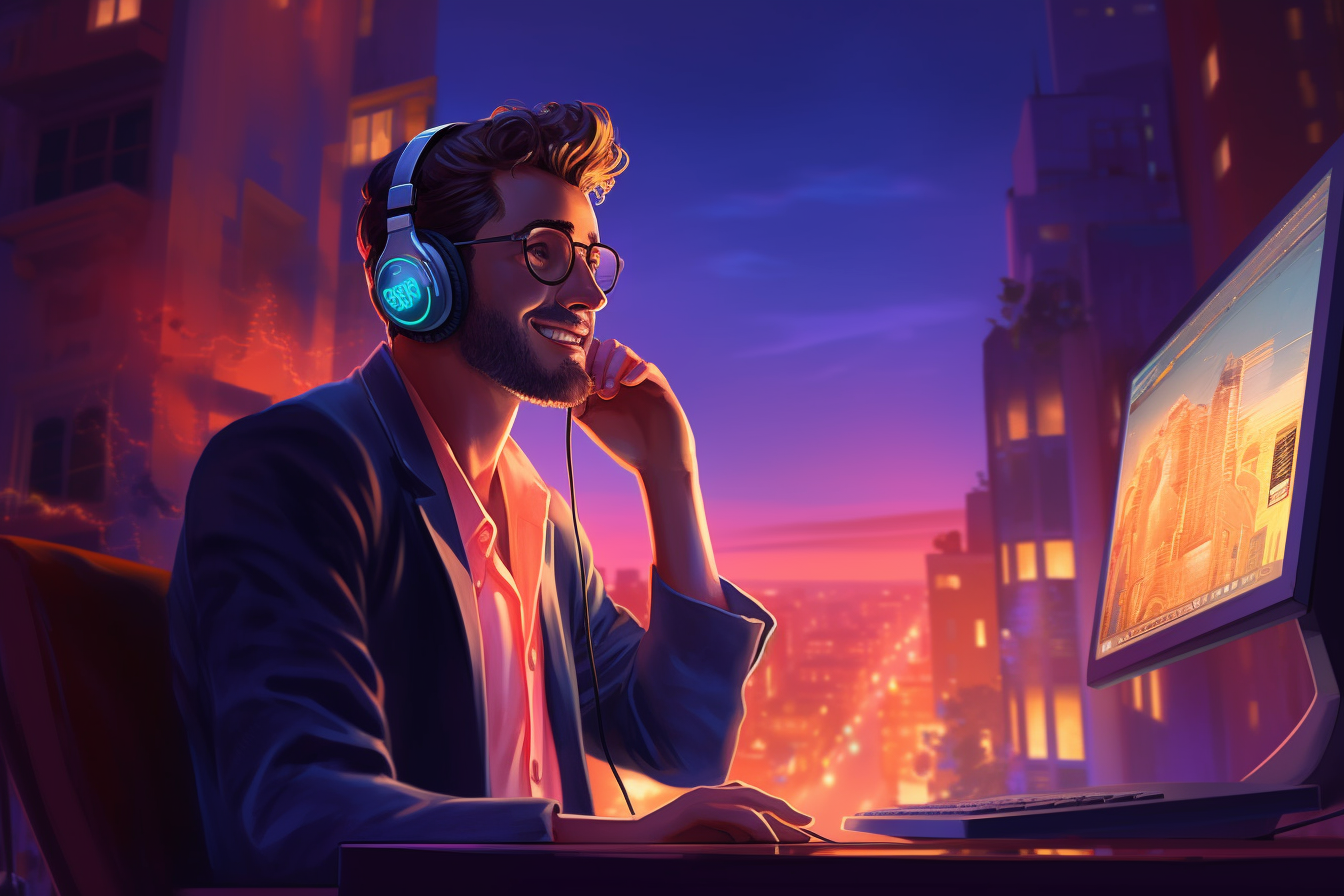 If fortune is in the follow up, then these scripts are pure GOLD! We've included objection handlers and even voicemail scripts so you have effective open house follow-up techniques for any scenario!