Staging Tips for an Open House
It's important to make a good first impression on potential home buyers

Captain Obvious
Thank you Captain Obvious…but the real question many real estate agents face is how far do you go when improving the look & feel of a listing for an Open House?
If you want to spend $10K staging a property, TRUST US…you will find a $10K staging quote. And you'll probably have a line of staging companies beating down your door.
And if you're staging a home just for an Open House you may not even be able to add/replace furniture so you'll need to get creative in other areas, not to mention, you'll have to prioritize your improvements based on a tighter timeline.
So in our quest to create the largest list of Open House Ideas and Tips for agents, we want to get hyper-focused on home staging tips below. In this article we'll start with the basics of Open House staging and then go room by room…but if you have a particular staging need, use these quick links :
Basics of Open House Staging
De-personalize
That photo of your sellers pinching the top of the Eiffel Tower is classic but when buyers are touring your Open House, they want to imagine themselves living in the home. That's why one of the cardinal rules that professional staging companies follow is to remove family photos, religious items, and even sports memorabilia from the property. Encourage your seller to start packing these up well before the day(s) of the Open House so you can figure out how to replace with less personal decor items (see below).
Declutter
Less stuff makes a space look larger…hence surfaces like desks, dressers, tables, and counter tops need to be as clear as possible. Here's the thing though – buyers nowadays take their diligence even deeper. Yes they'll open cabinets, cupboards and closets. So your seller is going to need to find temporary storage for these items. Err on the side of minimalism. For example, some staging companies will remove up to 50% of a seller's furniture and personal items to improve traffic flow and make spaces appear larger. A byproduct of this is that you can leave behind those real estate cliches used to describe small spaces. By now, every home buyer knows that "cozy" is code word for "sardine can" anyways.
Deep Clean
And we mean DEEP. Even if the owners have a regular cleaner, get a professional that can pour on the elbow grease into every nook and cranny. Sinks, appliances, and windows all need to be sparkling too. Remove water stains, any sign of mold or mildew, and pet/human hair. For the outdoors, a pressure washer can do wonders to renew siding, decks, and concrete.
Decorate
Yes we just said to declutter well now you gotta add a little something back. The key is to match the style of the property and reign in any Open House decoration ideas that may turn off a buyer. Yes this is a safe space where generic decorations win over creativity. So consider using impersonal decorations like plants or other decorations with subtle pops of color or texture on top of tables, mantels and to fill up empty shelving. Also consider rugs, artwork, and lighting that will add character and make the space feel inviting. If you want more Open House decor ideas skip below to the section on Miscellaneous Open House Styling Tips which are another great way to make a positive impression on buyers.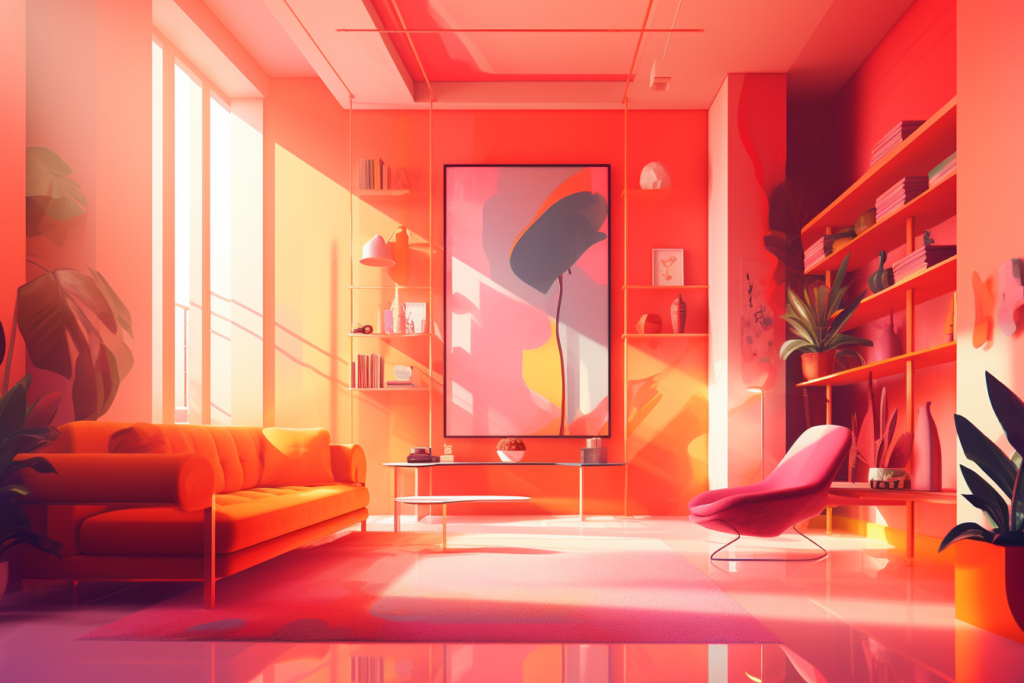 Be Subtle with Scents
Because smell is subjective and breathing is non-negotiable, it's best to avoid powerful scents that could repel a potential home buyer. Even if you and everyone you know loves a scent, you never know who may walk in the door and get transported to a bad breakup because of your Cake Batter scented Yankee Candle. Plus even delicious scents can be distracting from seeing the house. Instead, go for subtle scents like essential oils, fresh flowers or anything mild that also makes the property feel welcoming.
Update and Repair as Necessary
Efficiency obsessed real estate agents, here's your chance for a "two for one". Repairs are going to get brought up during the inspection…and if you preempt the ones that are taking away from the property's overall aesthetic, you'll also have a property that feels more turn key to prospective buyers. So if the home is older, appliances are worn out, or floors are beaten up, it might make sense to replace them before the Open House. In addition to some lead time for repairs, this probably also requires convincing the owner that this is a worthwhile investment. Keep in mind that even small changes like new hardware on kitchen cabinets can make a difference in your real estate staging.
Leave the Lights On
Let as much natural light into the house as possible. Opt for different types of lighting throughout the home, such as pendant lights, under-cabinet LEDs, wall sconces, and table lamps, and make sure they've been cleaned and dusted. Also check to see if any bulbs need replacement (even if it's just because they don't match). Before the Open House, turn all the lights on to enhance the home's appearance and reduce the need for people to fumble with switches as they move through the house.
Staging the Master Bedroom for an Open House
The master bedroom is one of the key deciding criteria for home buyers…and the bed is the focal point of the master bedroom, so let it shine. Aim to have it made with crisp linens that you'd find in a high end hotel BUT then add inviting pillows, shams, and other touches that you'd see in a trendy furniture boutique.
When staged well, the bed in the master bedroom should invite your Open House guests to jump right into it…BUT right before they take that leap, it should scare them with the reality that they'd need to painstakingly remake the bed exactly as it was.
On that note, here's a YouTube video that will show you (or someone from your team) how to achieve the perfect "bedscape".
But it doesn't stop with the bed. Nightstands also play a part in focusing attention on the bed…but here less is more. Clear the nightstand as if you're going to post it on Craigslist and then add some minimal decor. Remember the basic points above about de-cluttering and cleaning? Well it's even more important in the bedroom so put have your sellers watch Marie Kondo's Netflix show before the Open House so they can purge everything that doesn't bring them joy (or at least put it in temporary storage).
And resourcefulness is a big help when it comes to staging – checkout how this agent created a fully staged bedroom in moments.
Staging a Bathroom for an Open House
The magical word here is CLEAN. Above all else make sure the bathroom is immaculate. Part of the cleaning process needs to include clearing counters and other surfaces of everything that's not fastened down. When that's done, channel your inner hotelier and pick some tasteful hand towels, a (non-plastic) soap dispenser, a nice candle or perfume bottle, a little plant, and maybe a jar of cotton balls if you're feeling ambitious.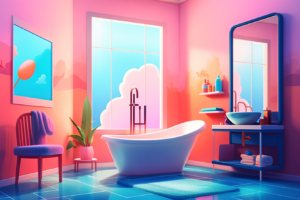 Also remove any items that relate to um "bathroom activities". These include the shower curtain, trash can, air fresheners, and magazines…because this is one room where you don't want potential buyers using their imagination.
Here are some bathroom staging before and after photos to give you some more ideas: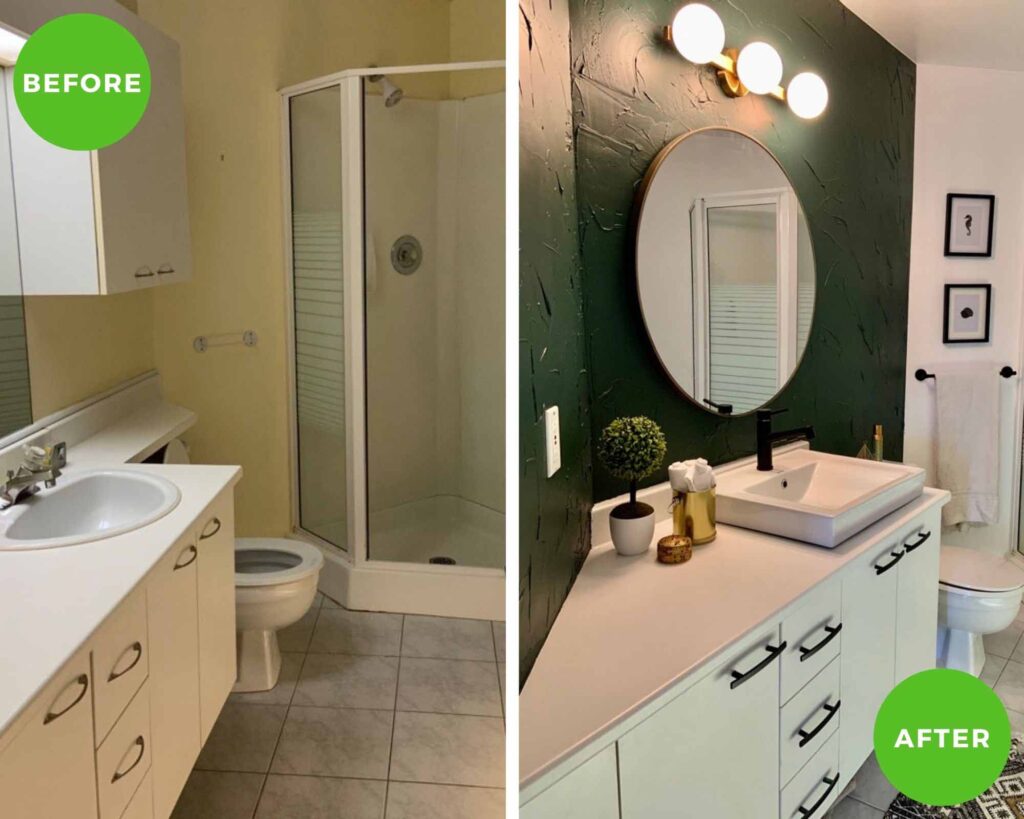 Staging a Kitchen for an Open House
All the cleaning and de-cluttering tips of course apply here, but the kitchen has a few specific Open House staging tips to keep in mind. For starters, remember that a staged kitchen and a practical kitchen are two completely different things.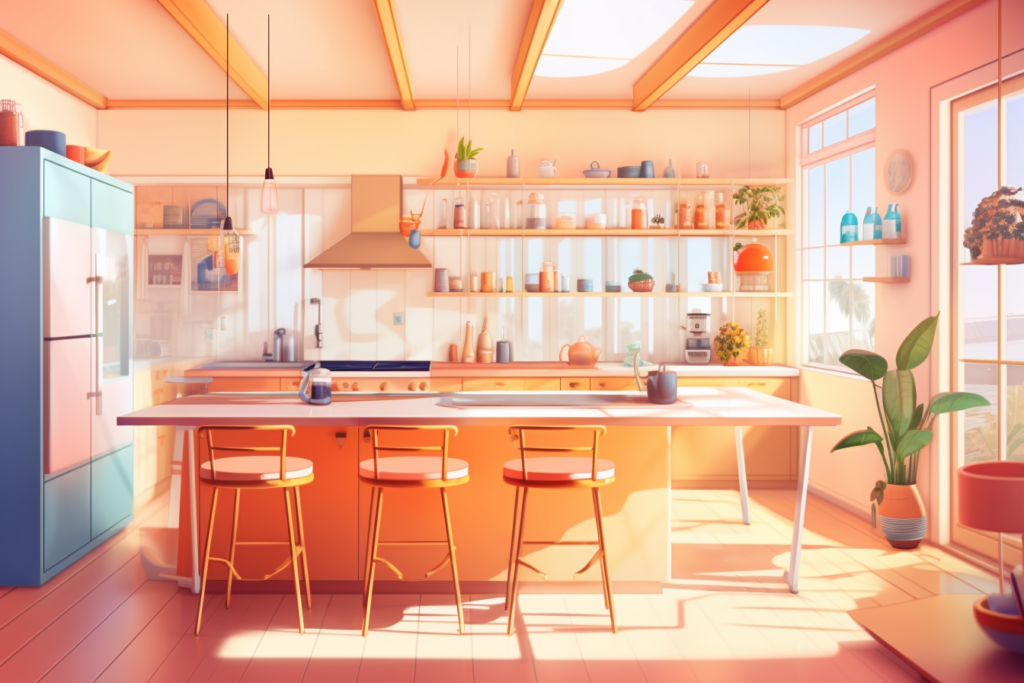 Potential buyers will be looking inside your cupboards. If they see overstuffed shelves, that gives the impression there isn't enough storage space in kitchen and can make them less interested. Remove excess "stuff" and remove mismatched items.
When it comes to kitchen organization, act as if you're working in a department store. Aesthetics matter. Also if the price point demands it, consider including some more luxury items. Professional home staging companies know when to add in an aspirational touch to the presentation.
Oooh if I lived here, I'd become the type of person that drinks imported loose leaf tea

Your soon-to-be highest offer 🧐
On the more practical side, make the sink and faucet shine bright and including a fancy soap on the counter next to the sink is a nice touch.
If you're preparing some snacks for the Open House, make sure your prep doesn't sacrifice the appearance of the Kitchen.
Staging a Dining Table for an Open House
When we talk about "how to stage a dining table" what we're really talking about is Tablescaping. And while there are Tablescape Pinterest boards aplenty it's probably better to start with these quick and actionable ideas for achieving that beautifully staged dining table at your Open House.
First, choose a centerpiece: this could be as simple as a bowl of fruit or could go as far as a floral arrangement. Some tables will look "Done" with just a centerpiece and table runner.
Then, if you need a bit more going on, set the table but keep the table to a maximum of four place-settings and chairs (unless you're working with a massive dining table). This will prevent your dining area from looking too crowded. And if setting the table consider the time of the day of your Open House so the table feels appropriate given when visitors are seeing it.
Does the table still look empty? Try adding items like salt and pepper shakers, candles or bulk up your centerpiece.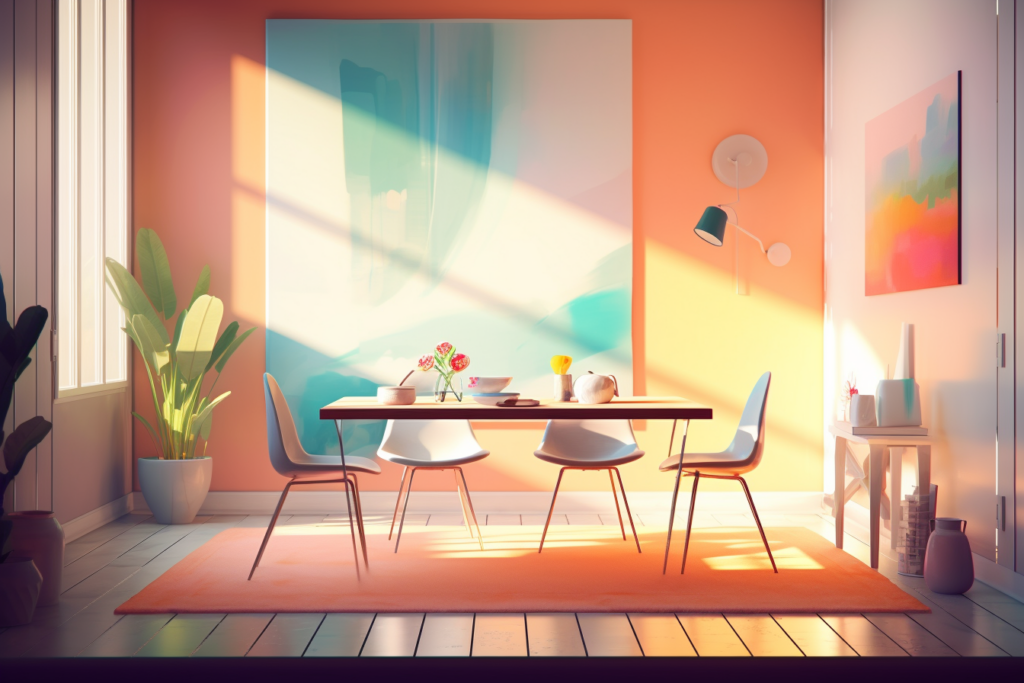 Properly staging a dining table for an Open House helps show potential buyers an aspirational version of themselves in the property. However the key is to make the table look appealing without distracting from the overall space. By following these simple tips, you can turn any dining table into an eye-catching display that will subtly attract prospective buyers.
Miscellaneous Open House Styling Tips
Choose Neutral Colors
This is one of those unfortunate things that shouldn't matter but actually does: bright or unusual colors can be a turn-off for some buyers. And because you want to attract as many buyers as possible (bidding war anyone?!) it's a good idea to tone things down with warm, neutral colors. Yes in our hearts we still bleed Show Stopper Red (SW 7588) but our business minded pragmatist is all about Agreeable Grey (SW 7029).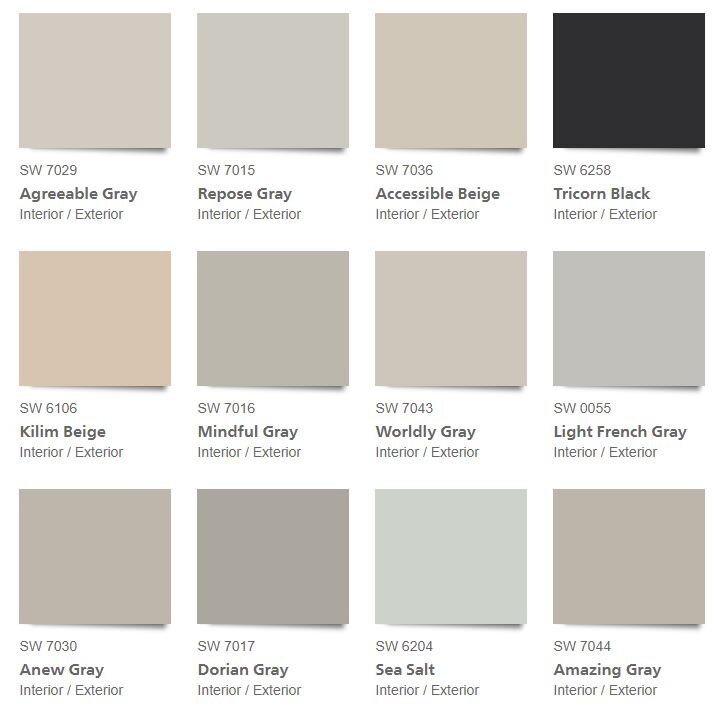 The basic premise behind staging is to make a home look more appealing and minimalistic so buyers can envision their version of it after the sale is complete. When a home is well-staged, buyers can see the rooms as they would use them and even picture the home after any planned renovations they have in mind.
Outside, Concentrate on Curb Appeal
In honor of that holy first impression, consider what buyers will see as soon as they pull up to the property. The lawn and overall landscaping should be tidy meaning grass is trimmed, shrubs are neat, and leaves are cleared. Make sure to remove clutter like mail, tools, toys, and of course animal droppings. Also try and leave the driveway and street parking in front of the property empty whenever possible.
Plants Rule Everything Around Me (PREAM)
It's mind-blowing how much a few plants can transform a space. They are beautiful and they make a property feel alive, but they don't cross the line of feeling too personal. Plus for the Open House you only need to keep them alive for a few days…unlike if you're staging the property for showings which can take place over an indefinite period of time. The best part is that plants aren't expensive…and if you want to bring the cost down to zero, take plants from your home use them at the Open House. Frugality rocks!
Consider Flex spaces
People have all kinds from working and schooling requirements nowadays so finding a little nook or spare room to treat as an office may spark your Open House visitors' imaginations. If there isn't a dedicated room in the house, an open closet, breakfast nook, or alcove can be presented in a way that gives people the impression "hey yeah I could work from this spot!".
Pick the Right Playlist
Part of styling a property for an Open House, is understanding the tastes of your target market. That includes musical tastes. Need help picking the right playlist? We've got you covered in this article on music and open houses.
The Right Food Attracts the Right Attention
Along the lines of music remember an Open House can be a multisensory experience so using can play a pivotal role in setting the right ambiance. Dive into our post on Open House Food Ideas to explore how top agents use snacks and refreshments to make properties shine brighter. When done right, a thoughtful food selection not only pleases the palate but also makes the house come alive in the eyes of prospective buyers!
Show off Storage Opportunities
Many buyers have anxiety about moving and deciding what to do with all their "stuff". You can subliminally defuse these concerns by showing off storage spaces that are neatly arranged OR by decluttering visible closets and cabinets. Not only is ample storage a major attraction but seeing that a property is conducive to efficient storage ideas can create positive associations for the buyer and connect them to how organized their life could be when living there.
Ready. Set. Stage!
According to the 2021 National Association of Realtors (NAR) report, over 82% of buyer's agents say their clients have a more positive view of a staged home. Similarly, 23% of sellers' agents reported an increase of 1-5% offer amount for listings that are staged.
So staging is a no-brainer, right?
The thing is that, if you're like most agents, you're operating within a budget. So preventing excess staging costs will leave room for other open house marketing activities.
Hopefully our tips have given you plenty of options to beautifully showcase a property in time for your next Open House while keeping your budget in check.
And speaking of no-brainers when having an Open House…check out our free digital sign-in app.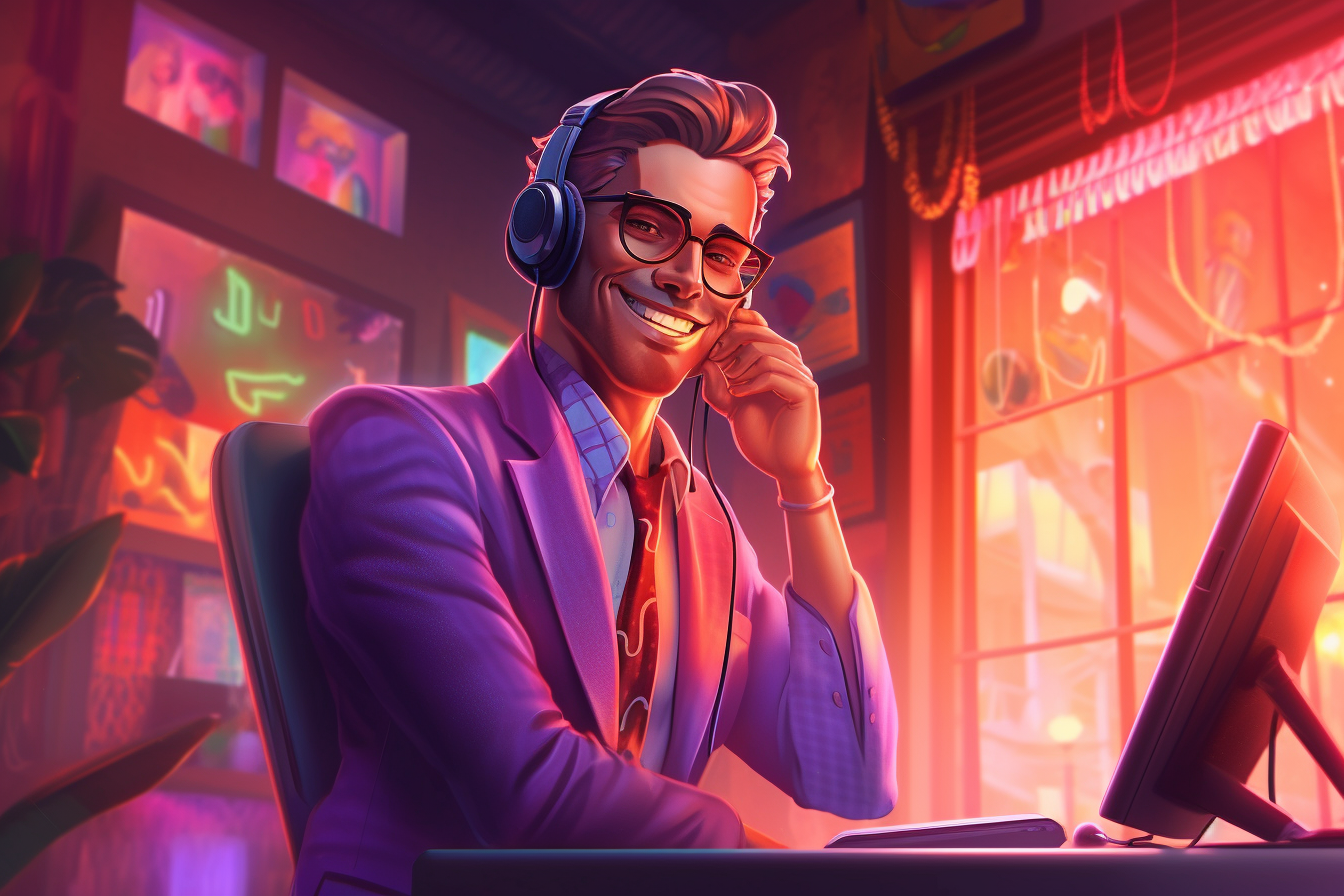 If you're exploring how to maximize your prospecting efforts without cramming more tasks on your plate…this one's for you. In this post we'll be covering how a real estate ISA, or Inside Sales Agent…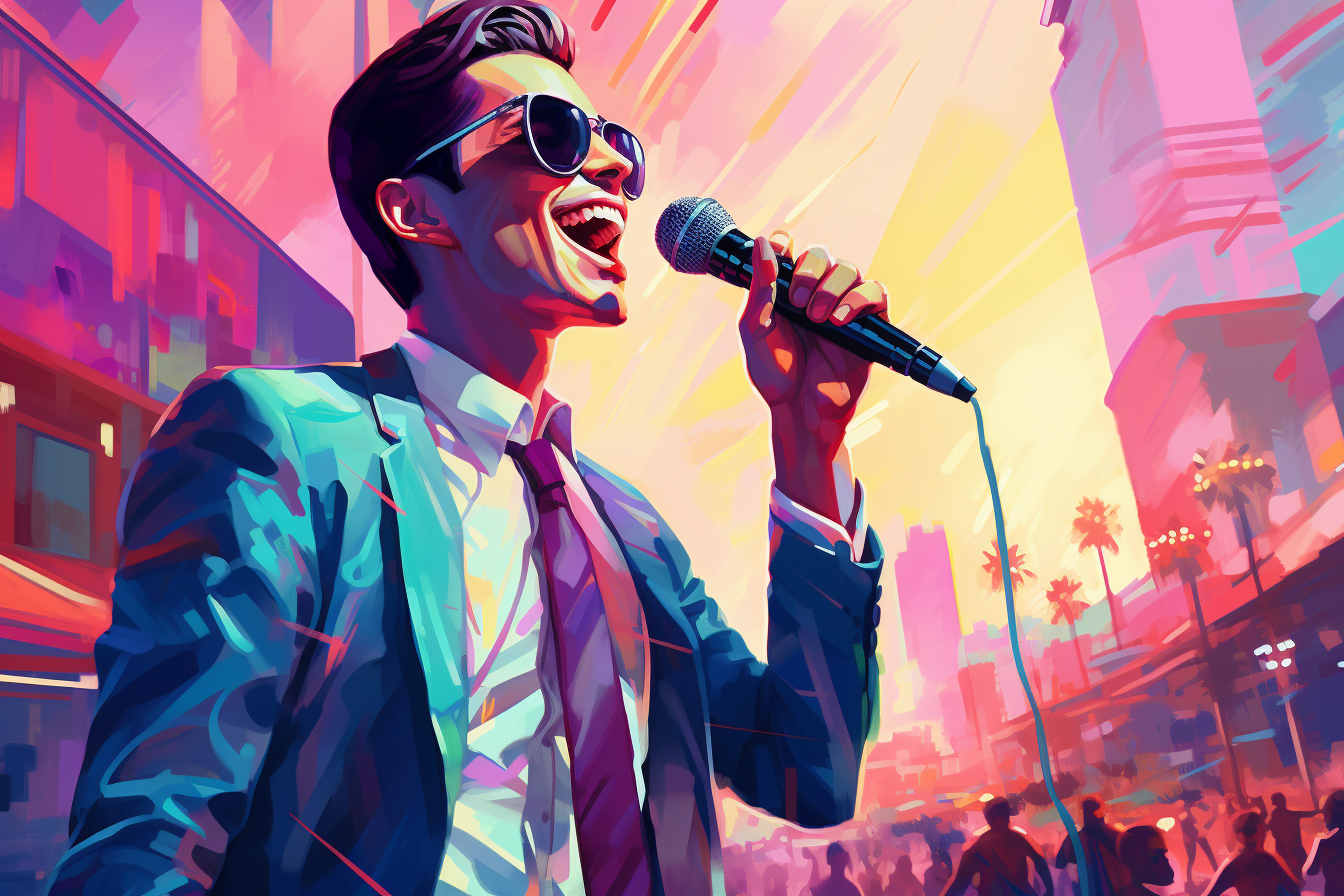 Navigating the world of real estate can be a serious endeavor, filled with market analyses, intense negotiations, and paperwork galore. Yet, as with all things in life, there's a lighter…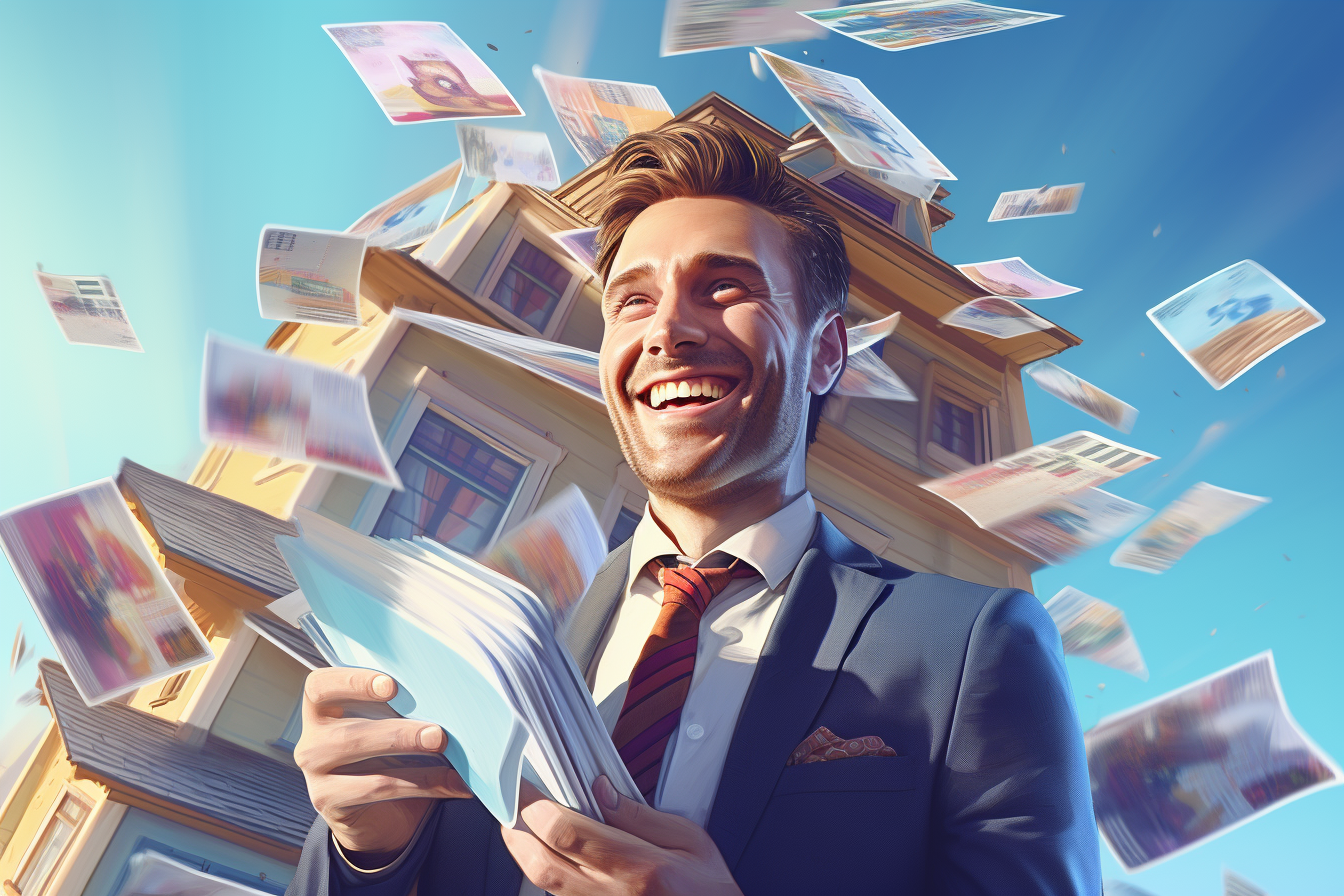 Do you want to send mailers to every address in a specific area without having to bust out your sleuthing and spreadsheet skills to execute a custom direct mail campaign…